To many people in the West, the notion of hawkers, roadside stalls, and kopi tiams (coffee shops) is as blurry as a smoked mirror; the concept is vague and hard-to-grasp (no, they are not like a food cart selling cotton candy, nor are they a McDonalds or Starbucks).
Therefore I would like to take you on a journey through the narrow streets of Georgetown, Penang and introduce you to the hawkers that have shaped the Penang culinary scene. They are essential to Penang traditions and our everyday lives; without them this island state would be a hollow shell.
With this post I give my highest tribute to these masters; whose dedications and hard work I so admire and praise, and whose creations and concoctions I so relish and savor. They are the true unsung gourmet chefs and 4-star restaurateurs of Penang. So let the homage begin.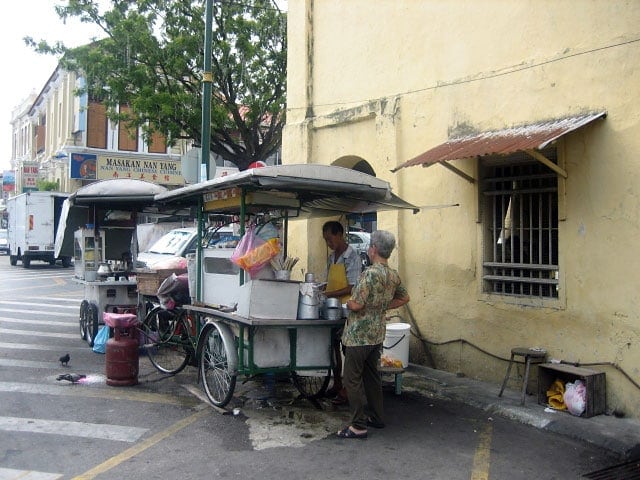 A Hokkien Mee hawker and his customer…
Taking a break during downtime.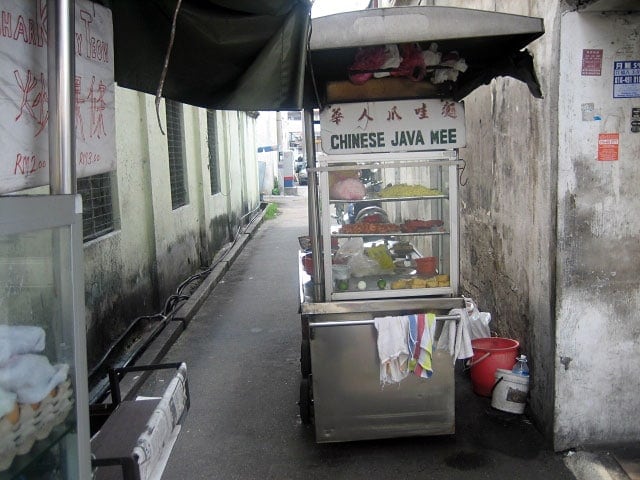 A Chinese Java Mee stall in a narrow alley.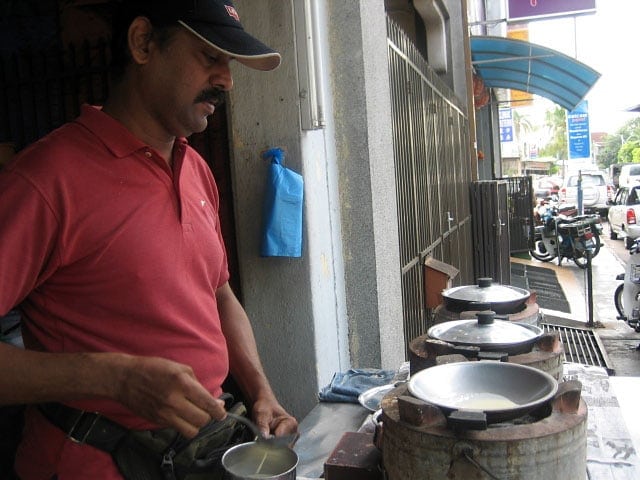 Making mouthwatering Apong Manis is no easy task.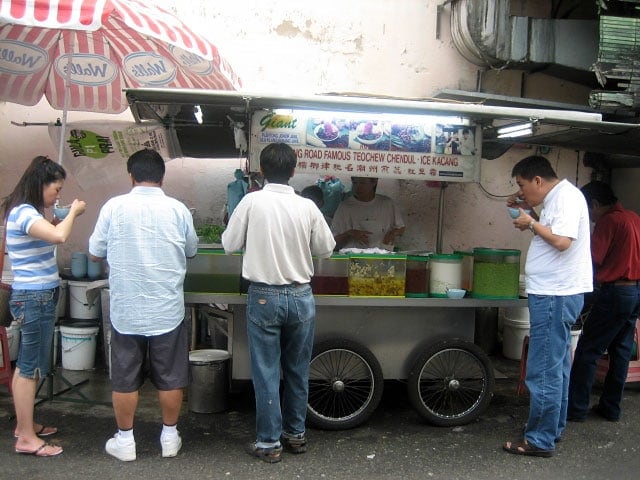 Cendol Stall in Penang Road, Georgetown.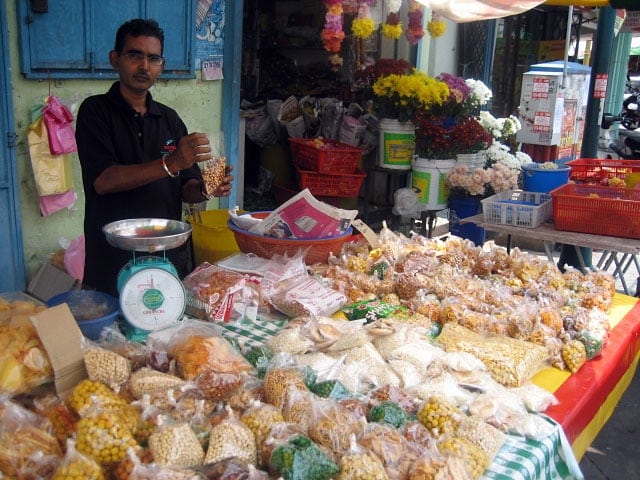 Kacang Putih (peanuts and snacks) hawker in Little India, Georgetown.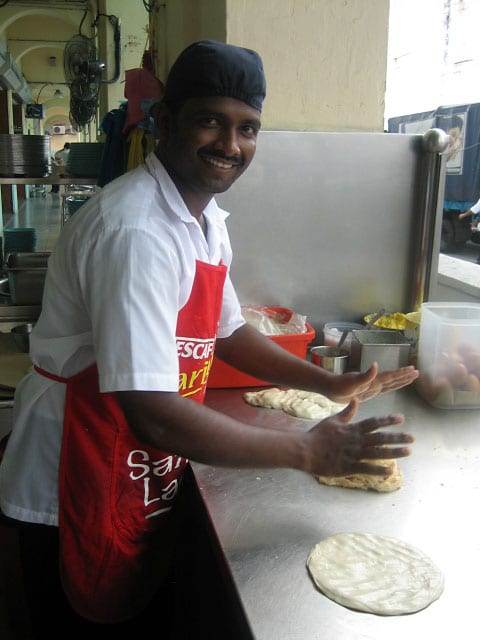 Flipping roti canai is his passion; he does it with a smile on his face.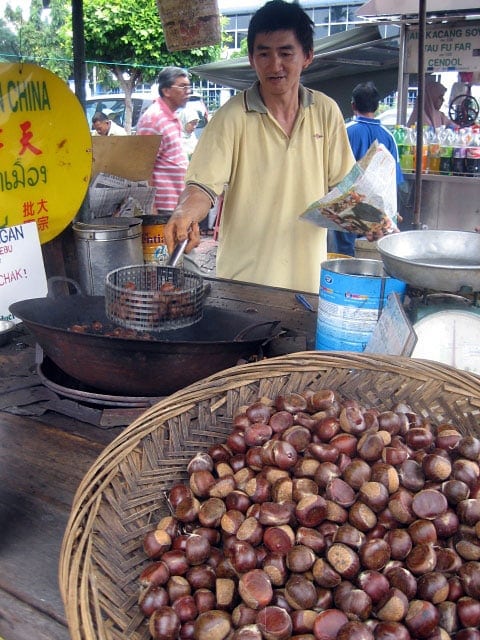 A hawker with his freshly roasted chestnuts.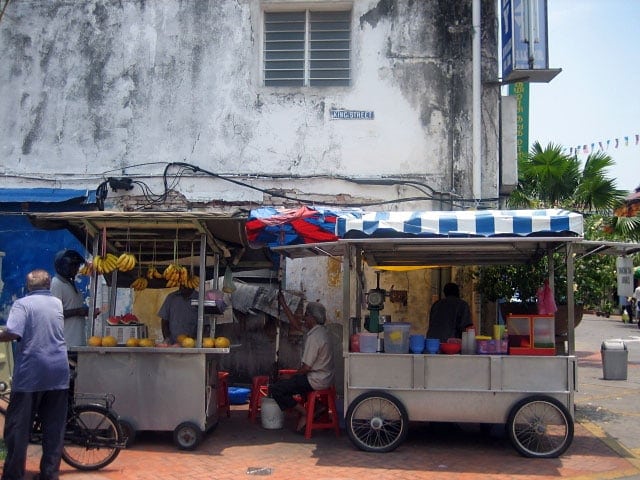 Stalls selling refreshments and fruits.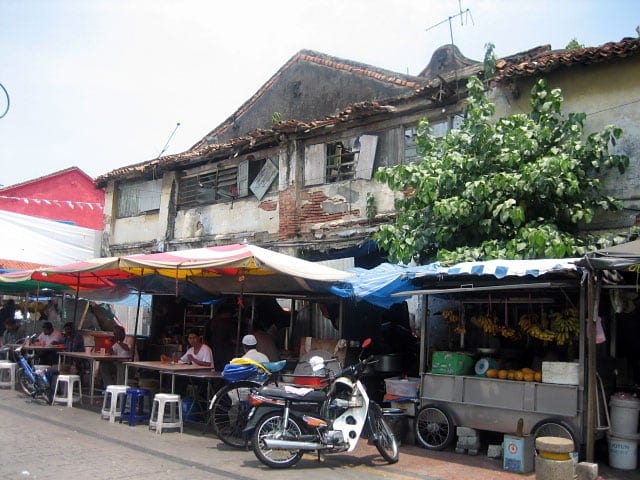 More roadside stalls.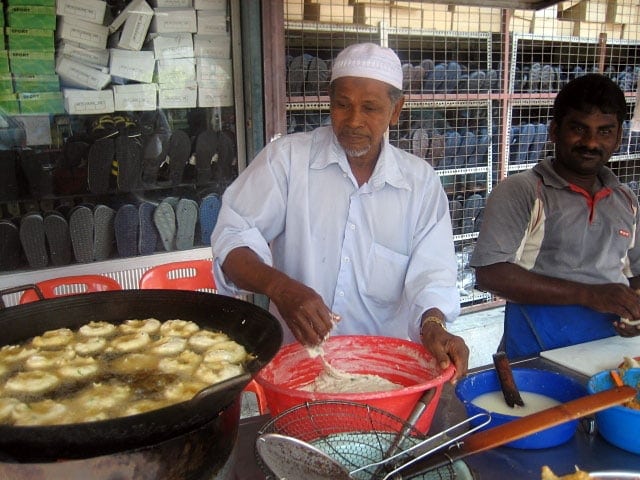 A Mamak (Indian Muslim) busy frying his food.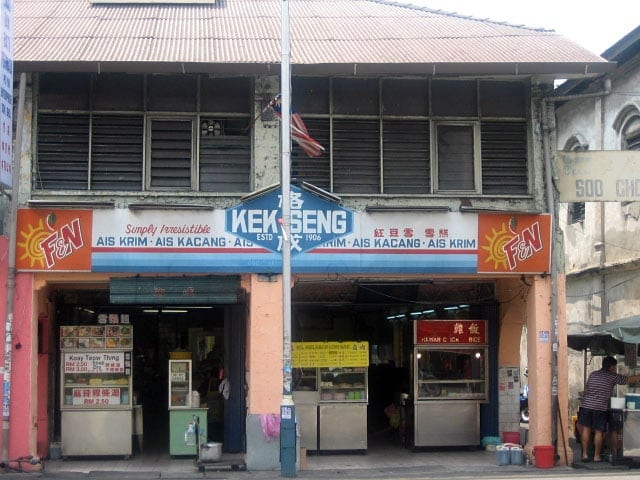 A typical Chinese kopitiam in Penang.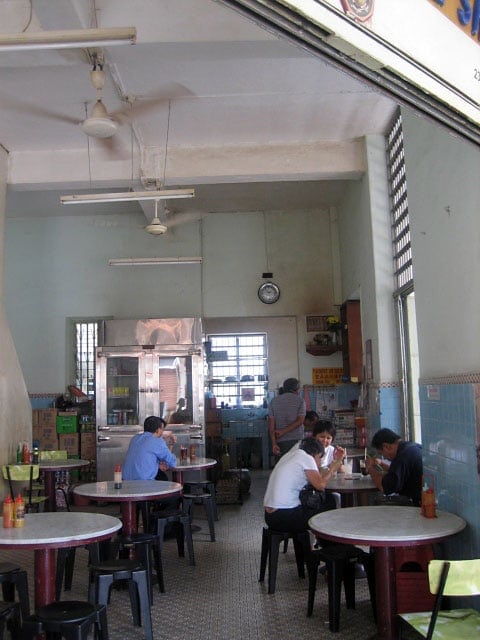 A not so busy kopitiam with a few patrons.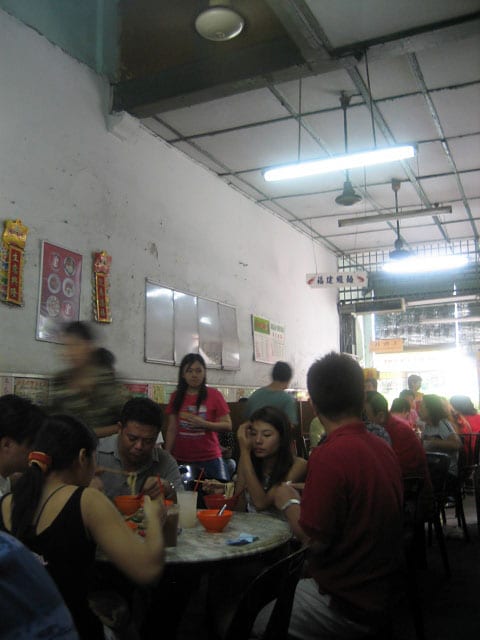 A very popular and busy kopitiam with many patrons.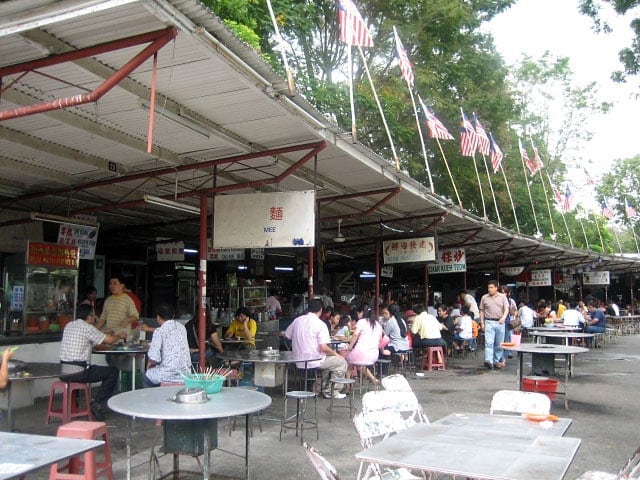 A hawker center bustling with activities.
Pictures of mouthwatering Penang hawker food:
– Penang Street Food/Penang Hawker Food Galley
– Penang Hawker Food
– Penang Hawker Food – Part II
– Eating Penang: A Quick Snapshot
– Eating Penang: Nyonya Kuih