Hawker food/street food is a big part of Malaysian culture and can be found anywhere in the country. If you are a foreign tourist to KL, don't miss out Petaling Street and Jalan Alor. A tad touristy, the foods are delectable nonetheless.
Here are some pictures snapped at Jalan Alor and Petaling Street during my whirlwind 36 hours in KL.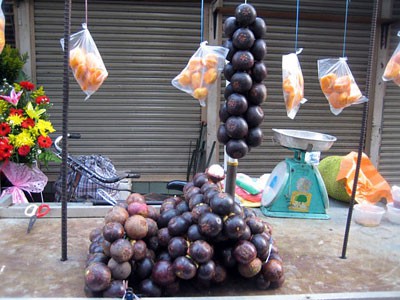 Mangosteen–the queen of all fruits–has a milky color flesh which is sweet with just the right tint of sourness.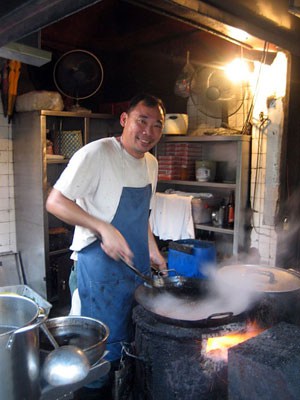 A friendly street vendor with his hot wok. His stir-fried Hokkien Mee is cooked with lots of wok hei (the breath of wok).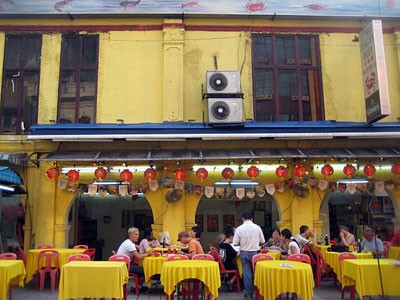 A very colorful and festive open-air restaurant at Petaling Street.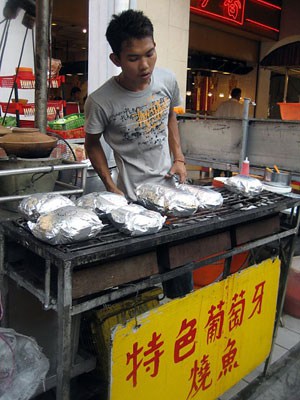 Another street vendor watching over his Portuguese baked fish wrapped with aluminum foil.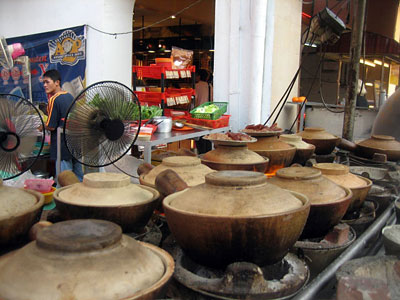 Claypot chicken rice. This is how the the real stuff are done–with two electric fans fanning the charcoal flame.