Here are some random food pictures snapped in the last 36 hours…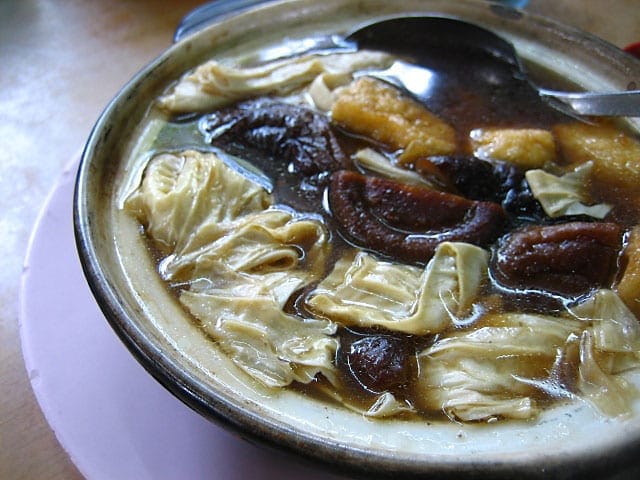 Vegetarian Bak Kut Teh with beancurd sticks, mushrooms and fried tofu. Surprisingly light and delicious.
Yau Char Kwai, perfect for that bowl of steaming Bak Kut Teh.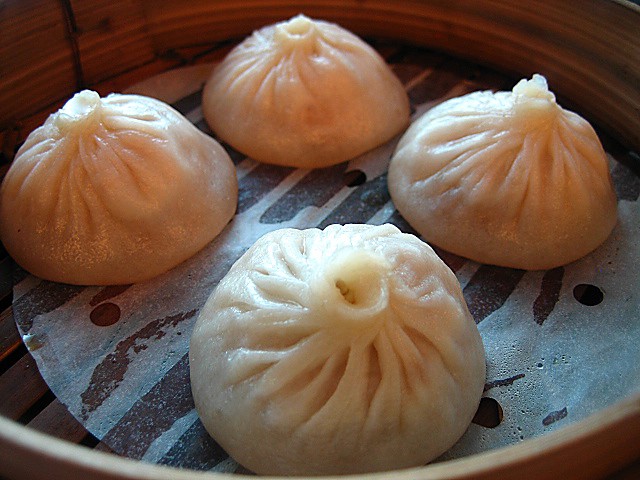 My beloved Shanghai Xiao Long Bao at my favorite Shanghainese restaurant Shanghai's Ding in Queensbay, Penang. Juicylicious.
Little glutinuous rice balls coated with ground peanut and sugar; a dessert I can't do without whenever I am home.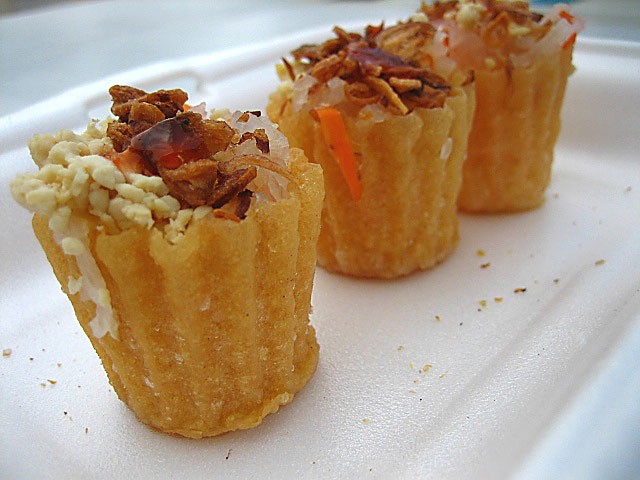 I can never get tired of these little cups filled with shredded jicama and other yummy bits. A Penang Nyonya specialty. My recipe is here.
A rempah (spice) hard-tailed mackerel found at a rice stall. My mother made killer rempah fish–another Penang Nyonya specialty.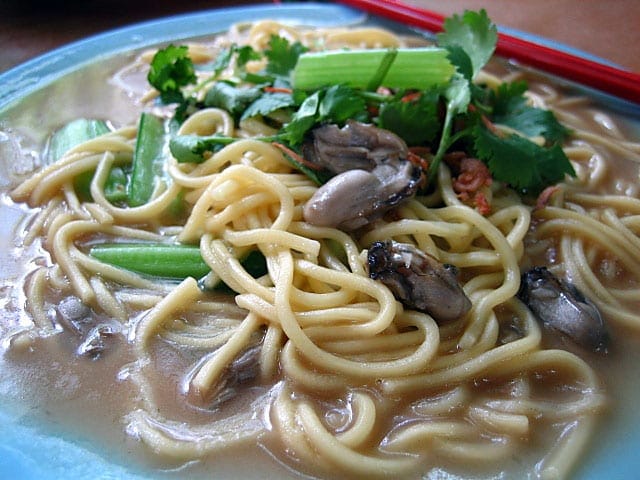 Stir-fried noodles with oysters. Yum.
Dried cuttlefish are flattened, grilled over charcoal fire, and serve with a special chili sauce. A great afternoon snack.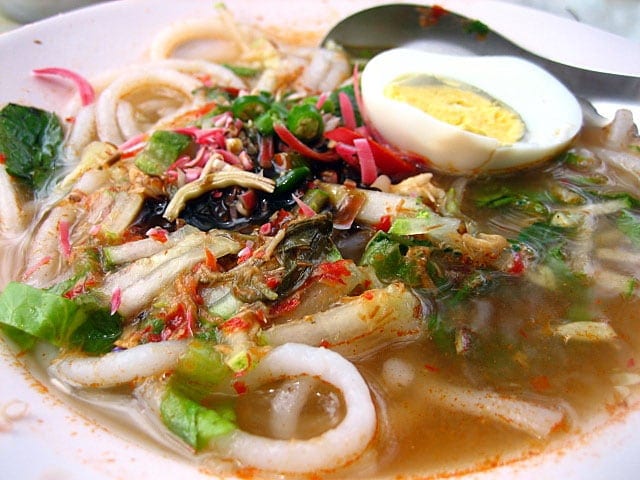 Malay Laksa found at Tanjung Bungah's roadside stall. I love the hard-boiled egg, which is inherently absent from Chinese laksa.
Goodbye Malaysia…next stop is Beijing for a week before returning to the OC (Irvine, Orange County).