Last weekend, I hosted a DeepaRaya potluck party celebrating the two festive occasions of Deepavali (Hindus' festival of lights) and Hari Raya (Muslims' Aidilfitri); as promised, here are the droolicious foods we had.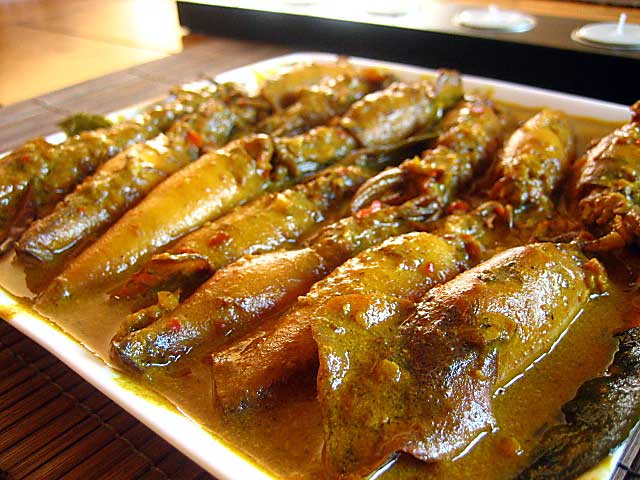 Sotong Kunyit prepared by S. These tumeric squid with sambal paste and kaffir lime leaves were cooked in light coconut cream sauce. Five fingers licking good!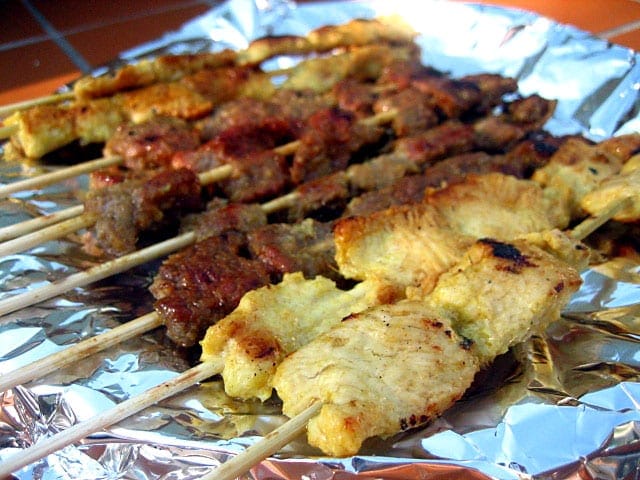 Chicken and beef satays courtesy of F. These satays were marinated for two days and grilled to perfection. The ones I made paled in comparison!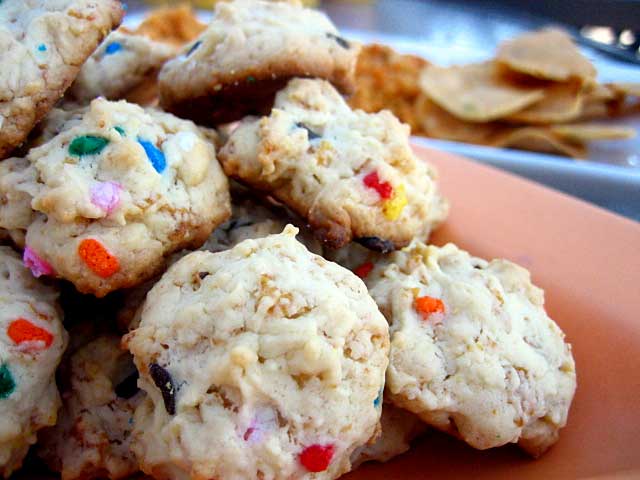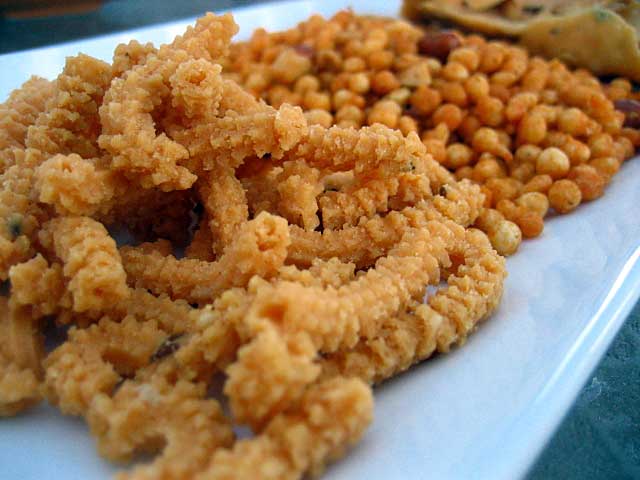 Cookies, murukhus, nuts, and fried chick pea snacks are essentials for DeepaRaya celebration.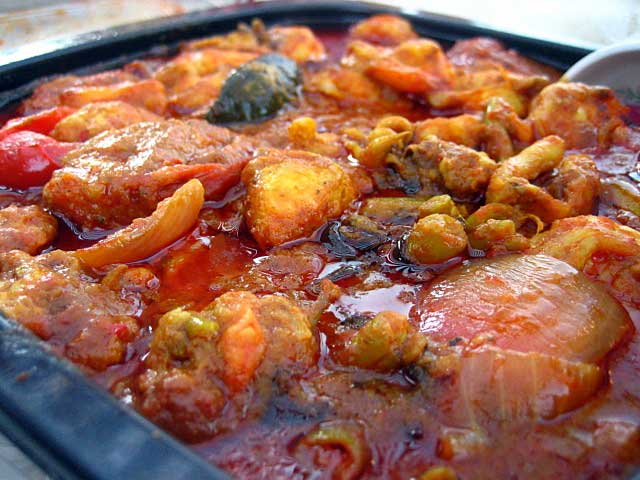 Assam Pedas Seafood (Seafood in Tangy and Sour Sauce) is another knockout dish created by S.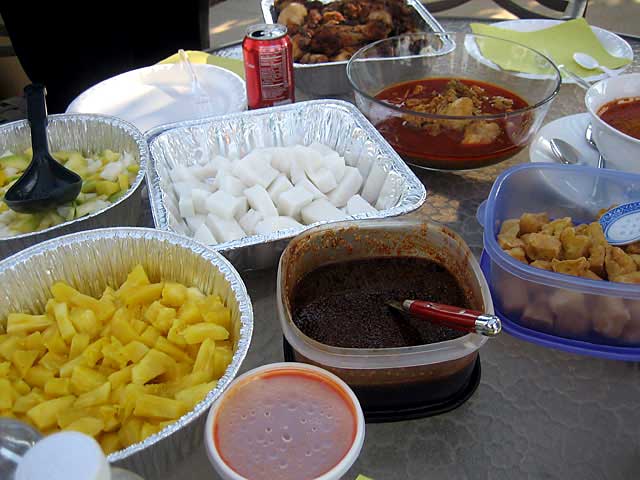 Rojak with shrimp paste, fried chicken with rempah (spices) whipped up by G, Nasi Impit (Malay rice cake) by F, and my humble A1 Best One Curry Chicken.
Potluck party, Malaysian style.
Note: I would like to thank MyBuddies.net. Without it, I wouldn't have met so many dear Malaysian friends. If you are a Malaysian living overseas, check it out now.