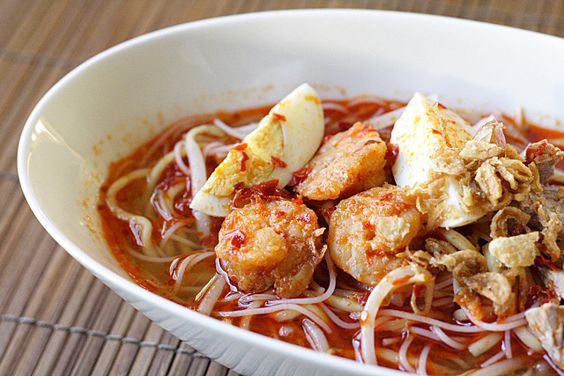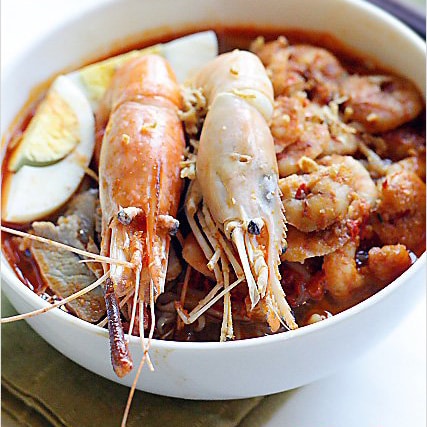 My Almost Perfect Penang Hokkien Mee (Prawn Noodle Soup)
My Almost Perfect Penang Hokkien Mee (Prawn Noodle Soup) recipe | rasamalaysia.com
It was almost perfect…except for a little flaw.
Look closely and you will see those little dried chili bits. I've got to get a new food processor that is powerful enough to blend the dried chilies finely…
Well, if you wanted to know, it took me 4+ months to save enough shrimp heads to make this again.
Click here to view my previous post on Penang Hokkien Mee (Prawn Noodle Soup).