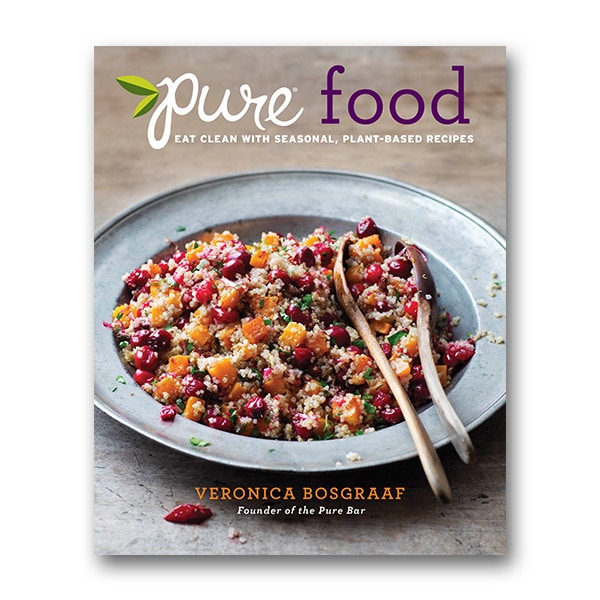 UPDATE: The winner is Cheryl Biefel.
I am partnering with my friends at Pure Organic® to giveaway Pure Food: Eat Clean with Seasonal, Plant-Based Recipes Cookbook, MSRP: $13.45, US only.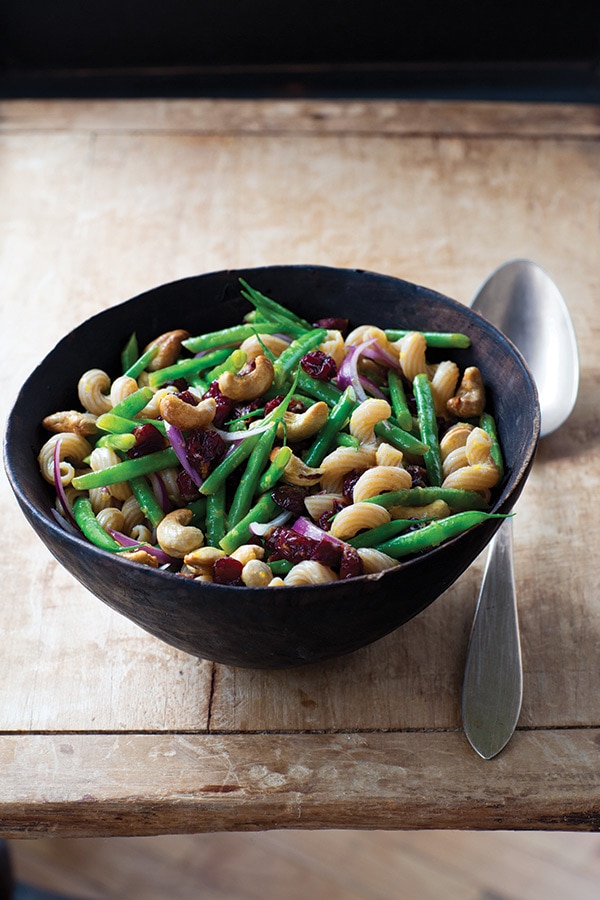 Pure Food Cookbook, Eat Clean with Seasonal, Plant-Based Recipes
Bring more whole, real ingredients into your kitchen and replace processed foods with the 120 plant-based recipes in Pure Food.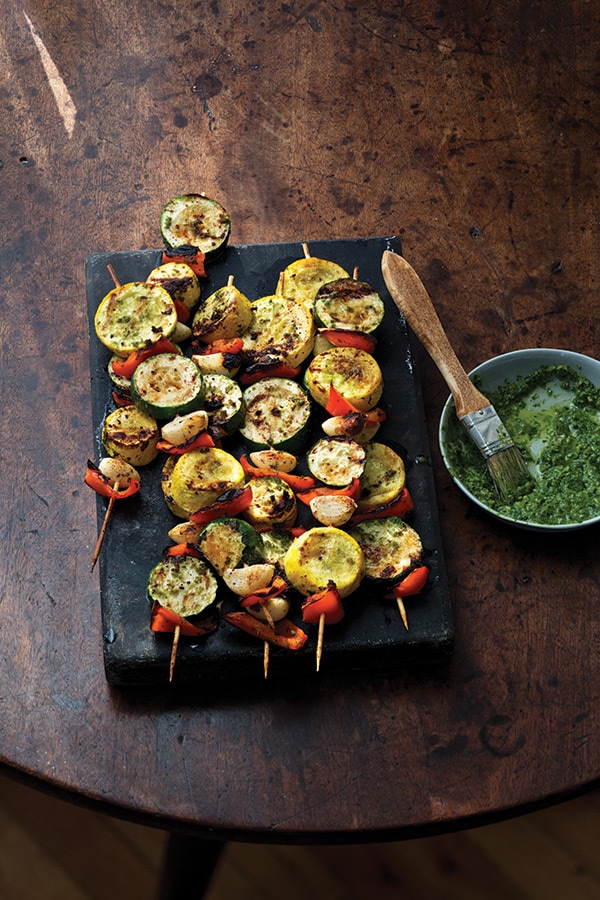 A busy mother of three who was frustrated with trying to find healthy, organic snacks for her kids, Veronica Bosgraaf decided to make one herself, the Pure Bar. Now nationally available and widely beloved, the bar kick started a nutrition overhaul in Veronica's home. Clean foods and a new, simple way of cooking and eating replaced anything overly processed and loaded with sugar.
Organized by month to take advantage of seasonal produce, Pure Food shares Veronica's easy vegetarian recipes, many of which are vegan and gluten-free, too.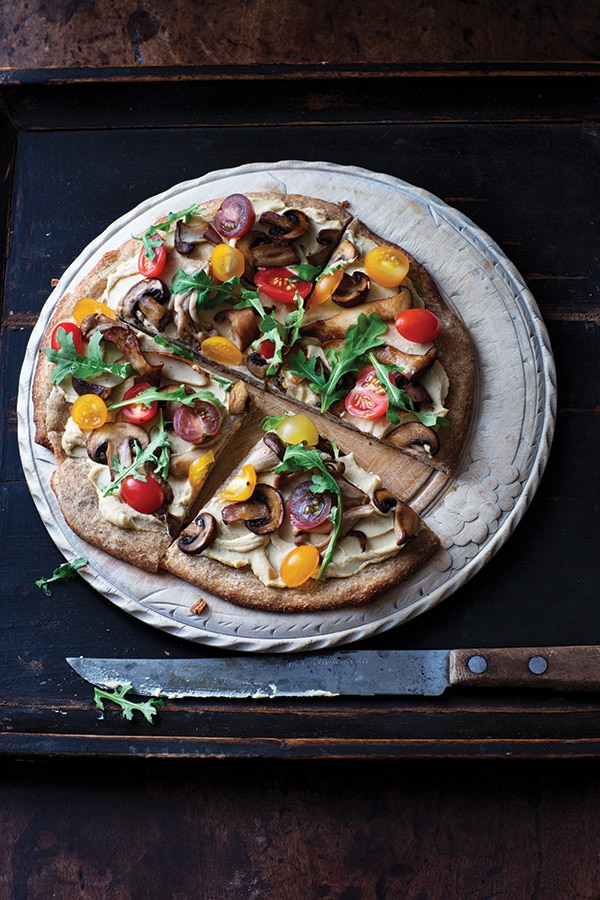 January: Lemon Ricotta Pancakes, Winter Garlic and Vegetable Stew, Chocolate Rice Pudding
April: Asparagus with Turmeric-Spiced Almonds, Egg Noodles with Wild Mushrooms and Spring Greens, Roasted Cauliflower with Quinoa and Cashews
July: Watermelon Mint Salad, Grilled Garlic and Summer Squash Skewers with Chimichurri, The Perfect Veggie Burger
November: Caramelized Pear Muffins, Parsnip and Thyme Cream Soup, Wild Rice and Pecan Stuffing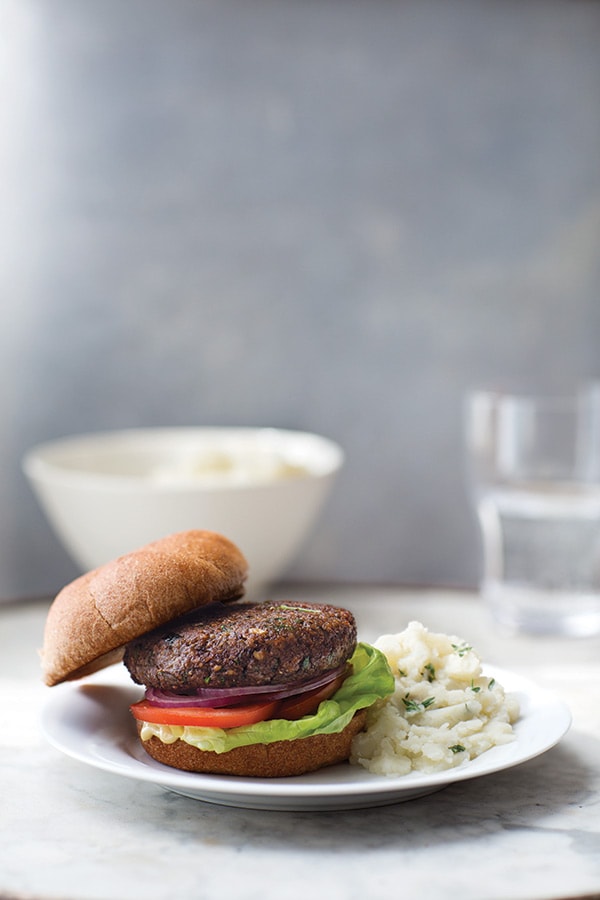 With 18 color photographs and tips for "cleaning" your kitchen and lifestyle—from drying your own herbs to getting rid of chemical cleaners—Pure Food shows the simple steps you can take to make your cooking and living more healthful.
Eligibility: United States only. No purchase necessary and subject to this official giveaway rules. Closing Date: June 25 , 11:59 pm PST. Winner will be randomly selected and contacted via email on June 26, 2017.
To enter, please follow the steps below.
Step 1
Follow Rasa Malaysia (@rasamalaysia) on Instagram. (Click on the Instagram button below and click "Follow." If you don't have Instagram, skip this step.)

Step 2
Follow All Rasa Malaysia Boards on Pinterest. (Click on the Pinterest button below and click "Follow All." If you don't have Pinterest, skip this step.)

Step 3
Fill in the form below. You can enter to win every day.
Oops! We could not locate your form.
You will be redirected to the "Thank You" page if your entry is successfully submitted.
BE SURE TO ENTER EVERYDAY! ONE ENTRY PER DAY STRICTLY ENFORCED. By entering into this contest, you are automatically subscribed to Rasa Malaysia newsletter for new giveaways, recipes, and more. If you don't want to receive the newsletter, you may unsubscribe it.
GIVE US SOME LOVE!
Like Rasa Malaysia on Facebook. (Click on the Like button below.)