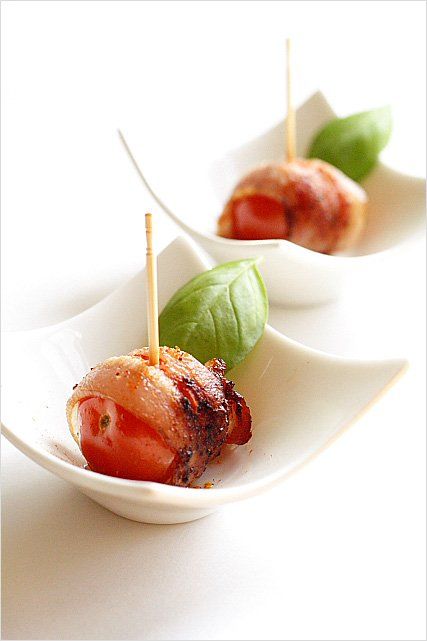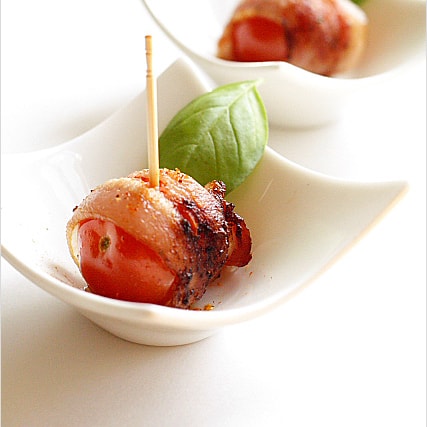 Bacon-wrapped Cherry Tomatoes Recipe
Bacon-wrapped Cherry Tomatoes recipe – It's really simple to make and the end results are delicious, pretty, and a total crowd-pleaser!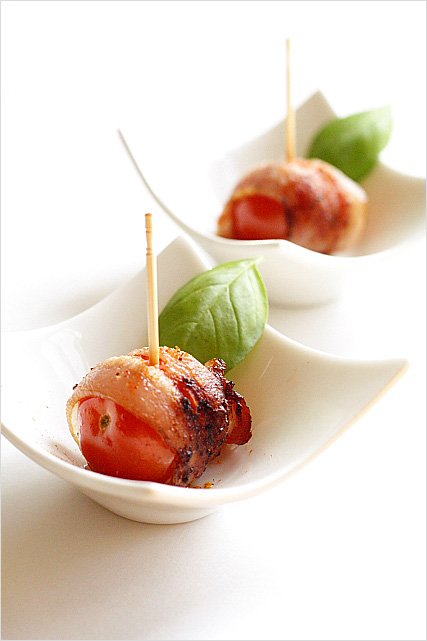 I am writing this from Beijing (yes, Beijing again!). The local time is 10:30 AM and the sky is grey and very overcast (or is it pollution?).
Back in the United States, summer is in full bloom now. The sun is scorching hot, all flowers blossom, young senoritas are strutting their stuff in short shorts, but most evidently, everywhere you turn to, there is a party going on–be in on the beach, at the parks, inside or outside the house, or at the club house. Summer is always fun in the United States.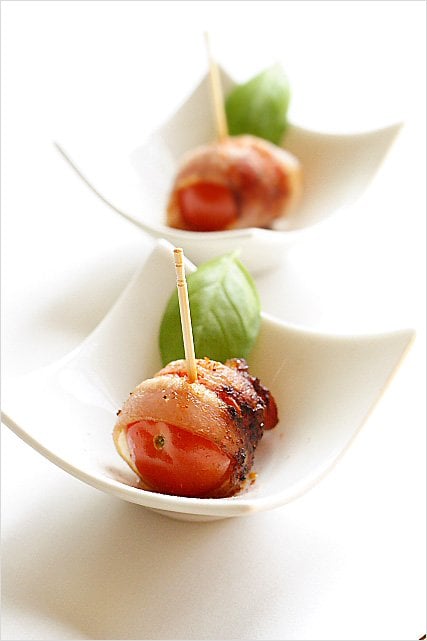 Recipe: Bacon Wrapped Cherry Tomatoes
Ingredients:
1 pack cherry tomatoes (12 oz)
1 pack bacon (12 oz)
Toothpicks (soak the toothpicks in water for a few hours)
Nanami Togarashi (Japanese assorted chili pepper)
Method:
Cut the bacon strip into half-length. Put the cherry tomato towards the end of the bacon strip and wrap tight. Hold the cherry tomato with a toothpick, set aside. Sprinkle some Nanami Togarashi onto the bacon.
Heat up an indoor grill and grill until the bacon turns brown and crisp. For an outdoor grill, use low heat. Serve immediately.
Cook's note:
You can get Nanami Togarashi at the Asian section of any food stores.

Most-Pinned Recipes
Ginger Garlic Baked Chicken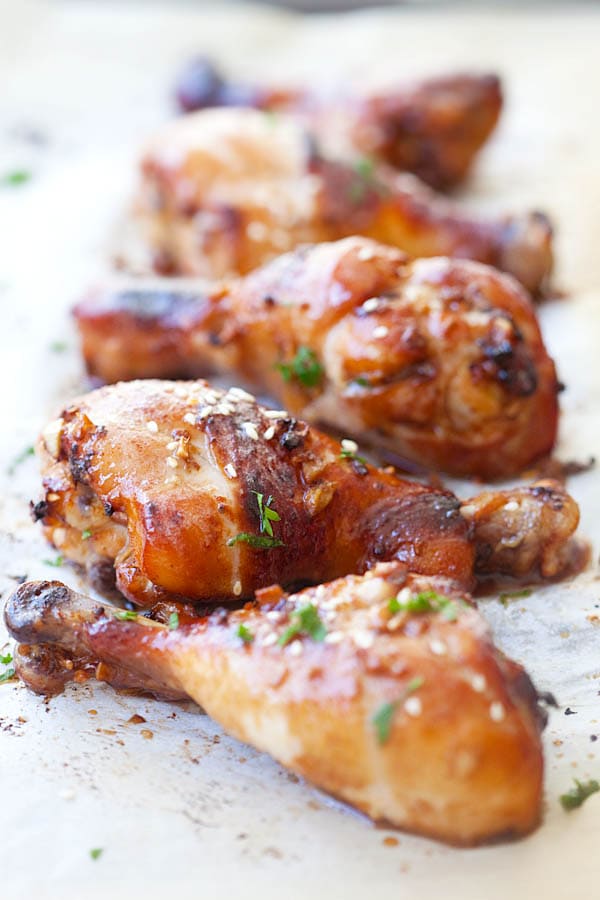 Crab Rangoon (Cream Cheese Wontons)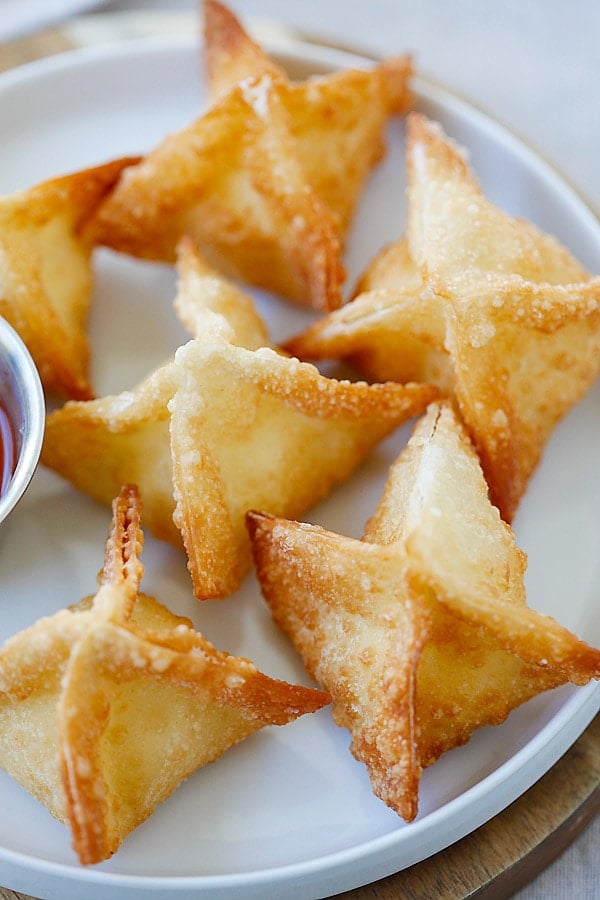 Chicken Wontons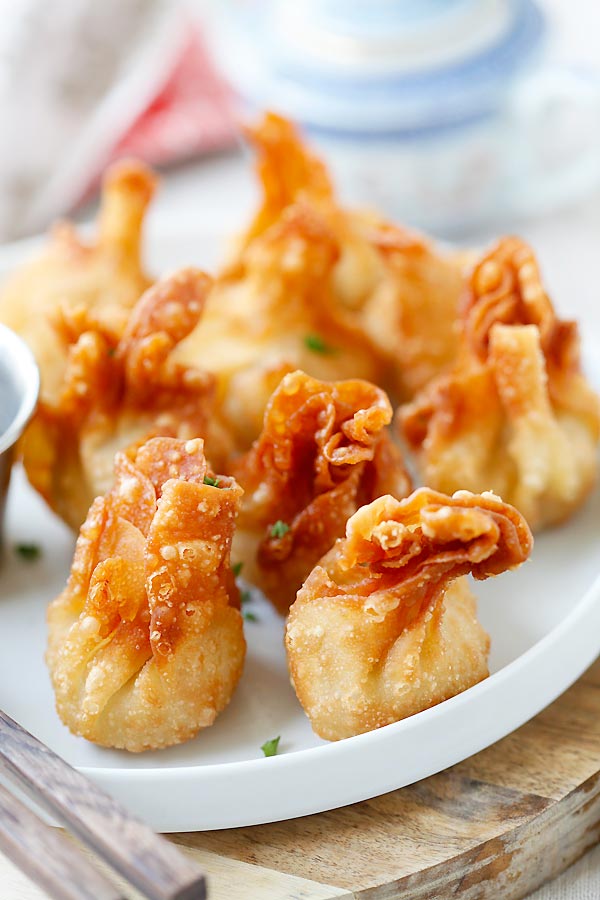 Onion Scallion Beef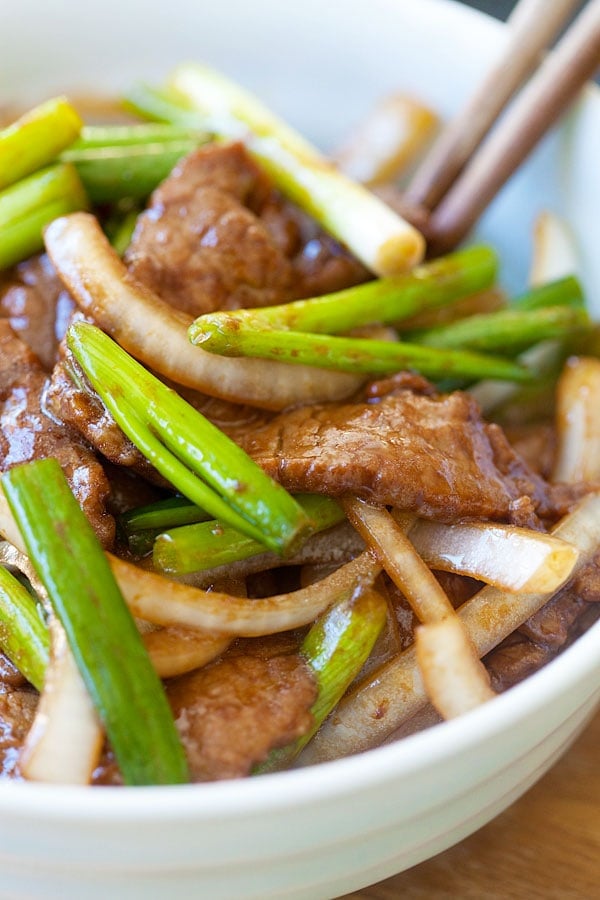 Thai Chicken Sate with Peanut Sauce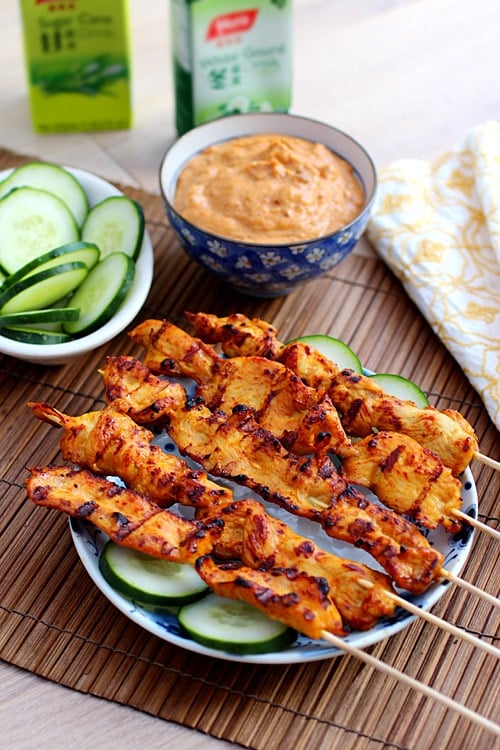 Thai Peanut Sauce