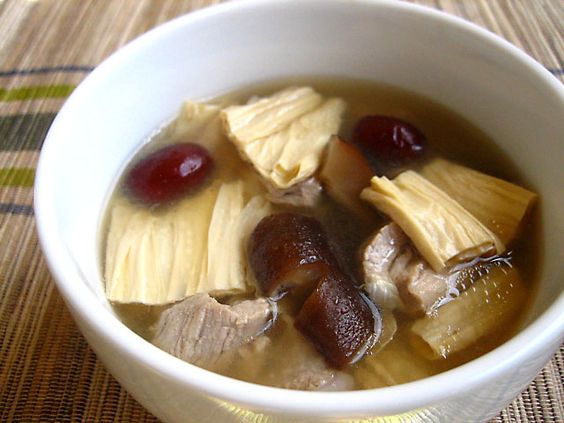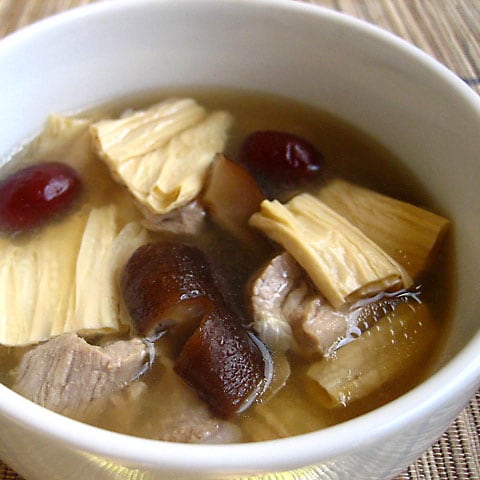 Bean Curd Sticks and Pork Ribs Soup Recipe
Bean curd sticks soup is certainly my comfort food; I appreciate the warming effect it brings on a cold day…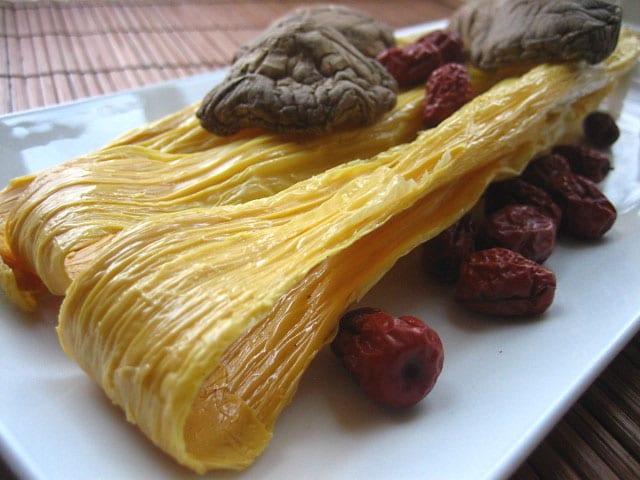 I am partial to soybean foods: bean curds, tofu, soy milk, bean curd sheets, bean curd sticks, and vegetarian food made of soybeans. I consume these products a lot; as a matter of fact, I drink soy bean milk every day and I can't live a week without soy sauce.
Bean curd sticks (known as "Teik Gah Kee" in Hokkien, or "Foo Chuk" in Cantonese) is one of my favorite soybean foods. I love them in soup–with pork ribs, dried mushrooms, and red dates–cooked slowly over low heat. Bean curd sticks soup is certainly my comfort food; I appreciate the warming effect it brings on a cold day…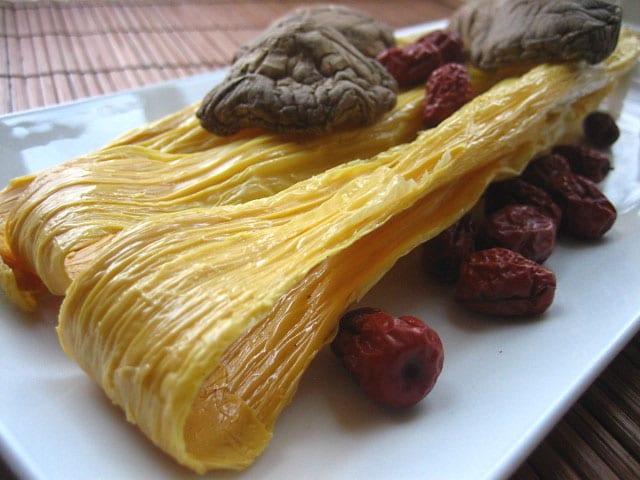 Bean Curd Sticks and Pork Ribs Soup Recipe
Ingredients:
1 lb of pork ribs
3 sticks of dried bean curd sticks ("Teik Gah Kee" or "Foo Chuk")
10-12 dried red dates
5 dried mushrooms
4 medium bowls of water
Sugar to taste
Method:
Soak the bean curd sticks in warm water for 1 – 2 hours. (The time required to soften the bean curd sticks varies on the brand you get.) Once the bean curd sticks are softened, cut them into 2-inch strips. Soak the dried mushrooms until they become soft and spongy. Cut them into small wedges. Cut the pork ribs into pieces. Set these ingredients aside.
In a pot (I used a normal pot), heat up the water and wait for it to boil. As soon as it boils, add the pork ribs. Boil the pork for 10-15 minutes and spoon off the foams that surface. Add in the bean curd sticks, dried mushrooms, and red dates and simmer over low heat for 1-2 hours. Add salt to taste and serve hot.
Most-Pinned Recipes
Ginger Garlic Baked Chicken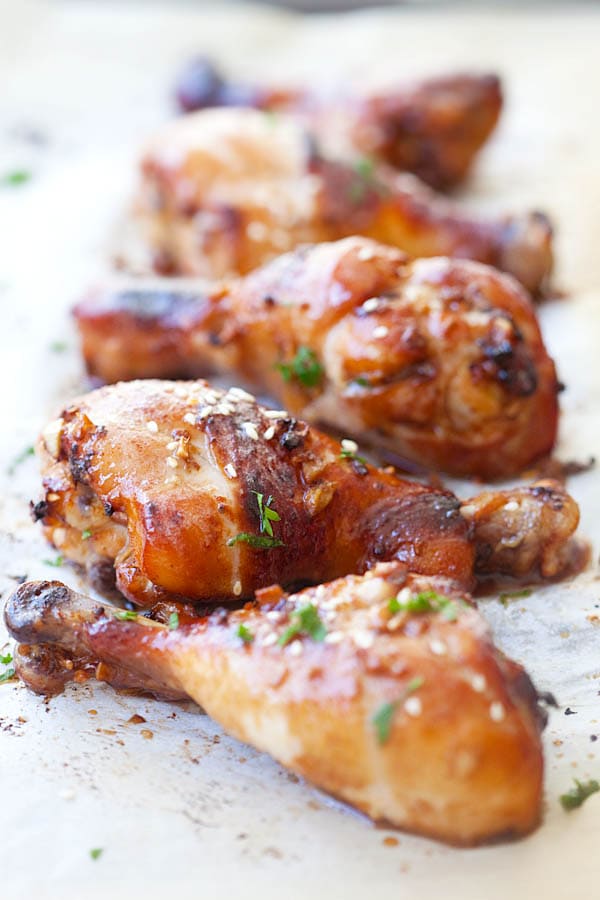 Crab Rangoon (Cream Cheese Wontons)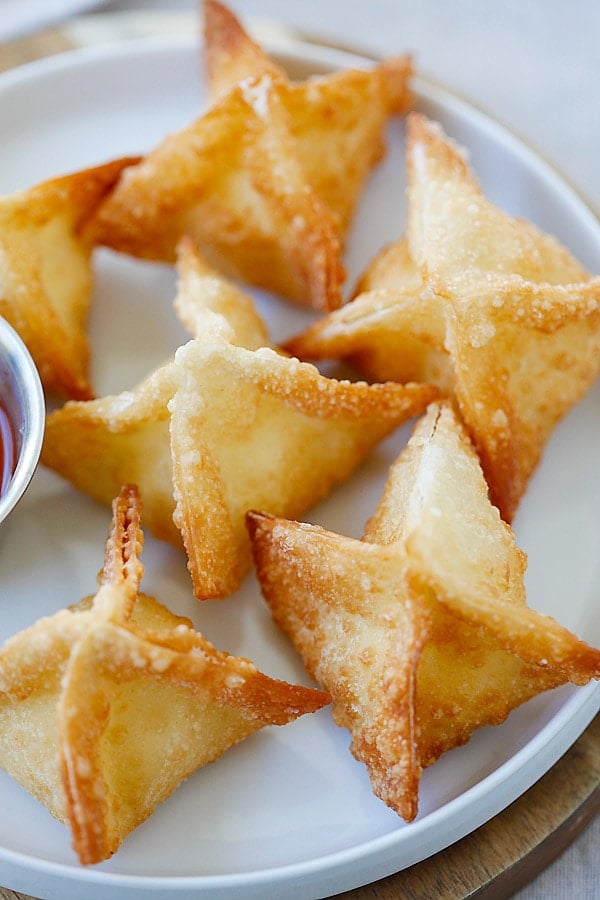 Chicken Wontons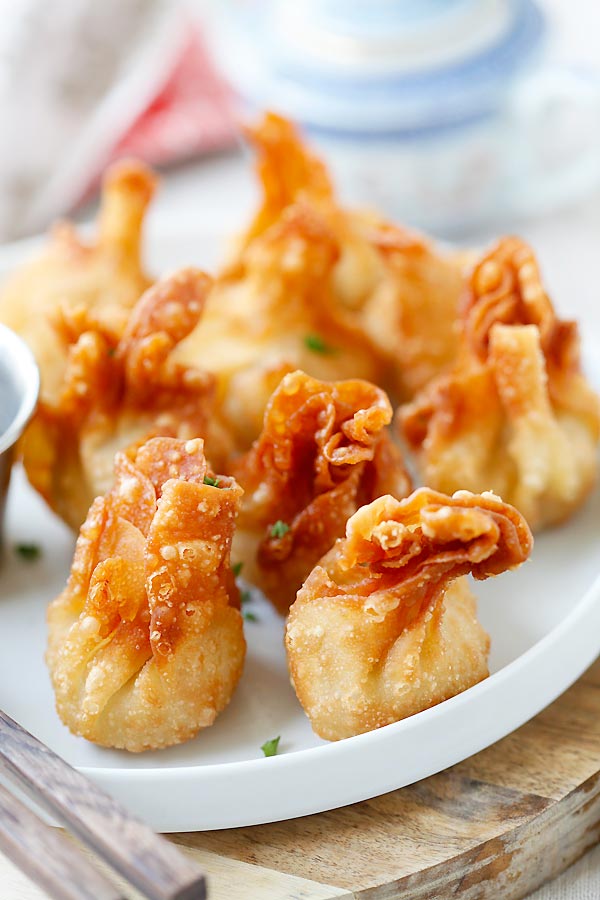 Onion Scallion Beef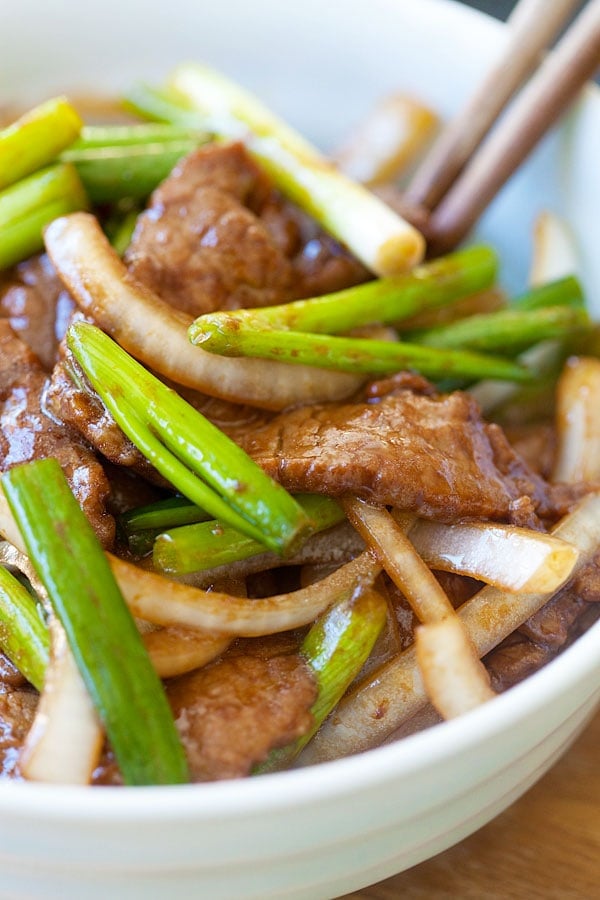 Thai Chicken Sate with Peanut Sauce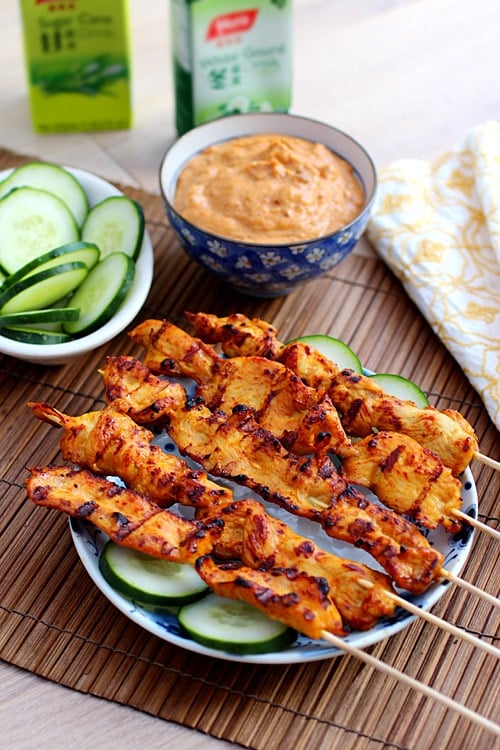 Thai Peanut Sauce