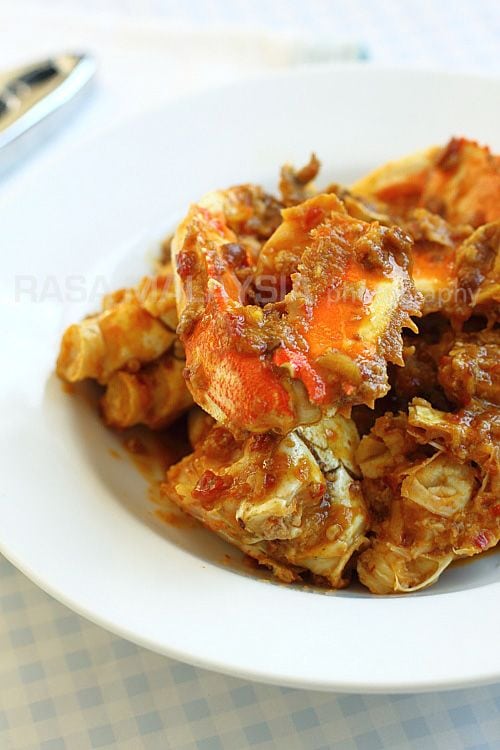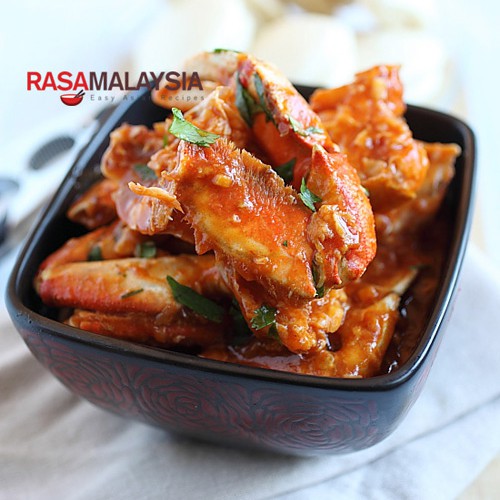 Chili Crab
Chili Crab is a very popular dish in Malaysia and Singapore. This is an easy chili crab recipe that anyone can make at home. A family chili crab recipe.
(This chili crab recipe is from my archive but I have just made it today and updated with new photos, shot with Canon T1i. The new Canon 5D Mark II is reserved for my cookbook.)
My mother was a fantastic cook. Coming from a small fishing village in the state of Kedah, she made killer dishes with seafood, especially chili crab. With this post, I give my utmost tribute and applause to my late mother for her cooking skills and this very special family recipe.
Growing up, I would always look forward to visiting my mother's hometown; as a matter of fact, I would ask my parents to take me there. My intentions were not completely pure, I must confess; other than being able to play on the beach and dig siput (a type of clams), my bigger motivation was that she would bring back the freshest, meatiest, and juiciest catch of green mud crabs from my uncle who was a fisherman. I was always brimming with excitement at the thought of devouring this dish.
Chili Crab Recipe
Ingredients:
1 Dungeness Crab (about 2 lb size)
1 sprig of coriander (chopped for garnishing only)
1 tablespoon of sugar
2 tablespoons of tamarind juice
Salt to taste
2 tablespoons of cooking oil
1/4 cup of water
Spice Paste:
8 dried red chilies (soaked in hot water and deseeded)
1 tablespoon of taucheo (soy bean paste/sauce)
3 cloves of garlic
1 inch of fresh ginger
Tamarind Juice:
5 seeds of tamarind
Water
Method:
Clean the crab and chop it into pieces. Save the green and juicy stuff inside the shell and set aside.
Pound the spice paste with a mortar and pestle or grind them using a food processor. Make sure that the spice paste is finely blended or pounded.
Soak the tamarind seeds in some warm water for 15 minutes. Extract the juice and discard the seeds.
Heat up your wok and add cooking oil.
Stir fry the spice paste until fragant and spicy.
Add the crab and 1/4 cup of water and do a quick stir. Cover the wok with its cover for 3 minutes.
Add the green and juicy stuff from the shell and stir well.
Add in sugar, tamarind juice, a little salt to taste and continue stirring for about 2 minutes or until all crab pieces turned red.
Dish up, garnish with chopped scallions and serve hot.
Cook's Notes:
If you are not sure how to clean the crab, you should get the Dungeness crab in Asian stores. They usually provide the cleaning and chopping services.
Use a mortar (or other similar kitchen tools) to crack the shells of the crab before cooking.
You can also use this recipe for cooking crab claws. If you do, make sure you crack the claws before cooking so the spices infuse the meat.
Most-Pinned Recipes
Ginger Garlic Baked Chicken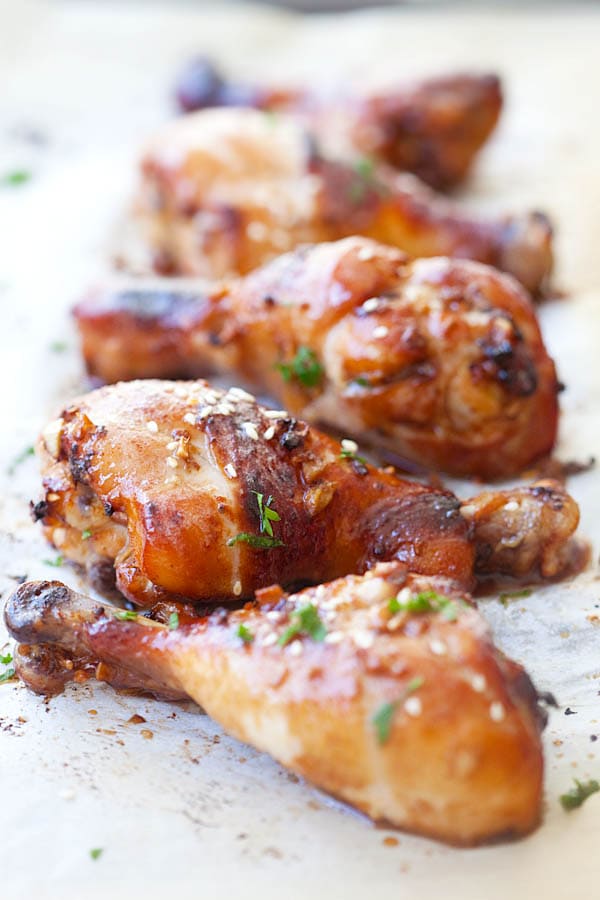 Crab Rangoon (Cream Cheese Wontons)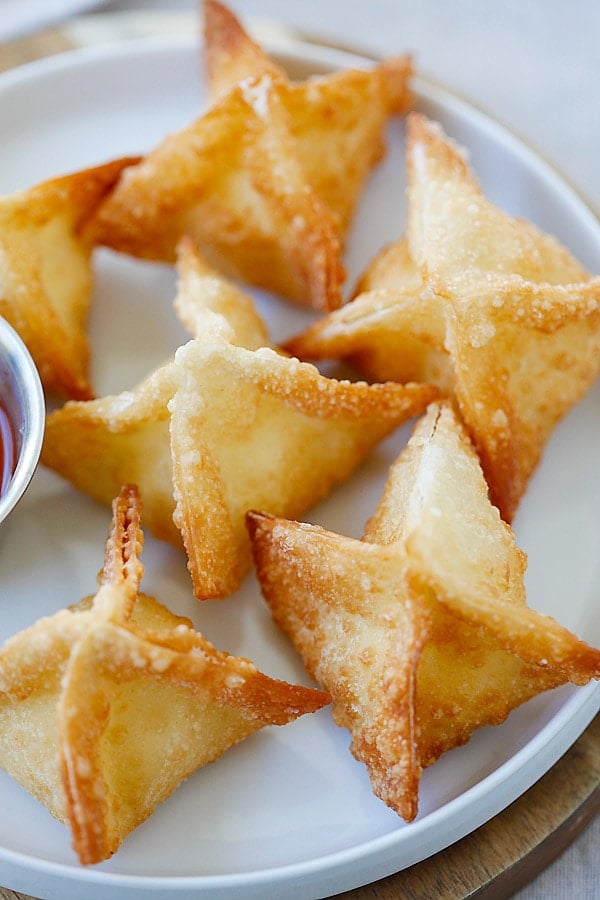 Chicken Wontons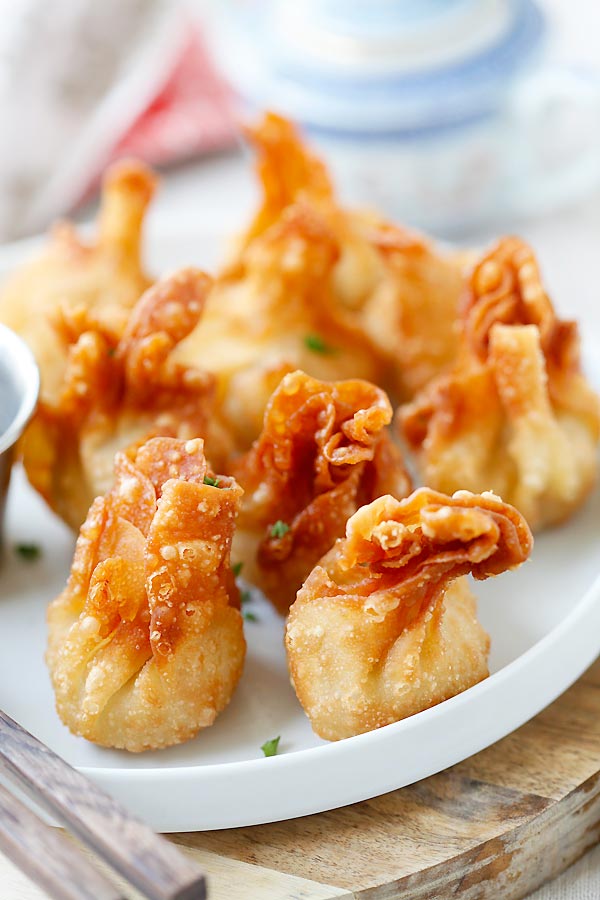 Onion Scallion Beef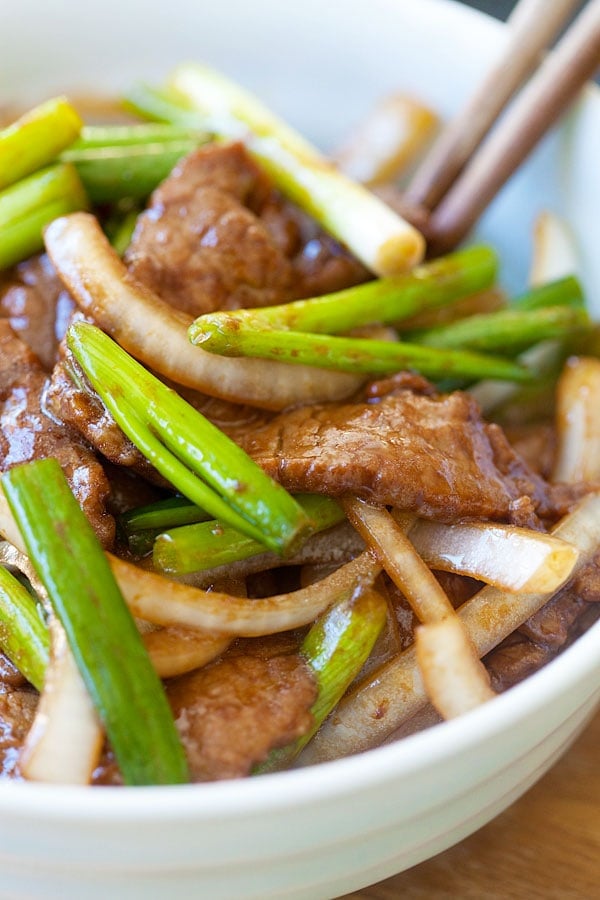 Thai Chicken Sate with Peanut Sauce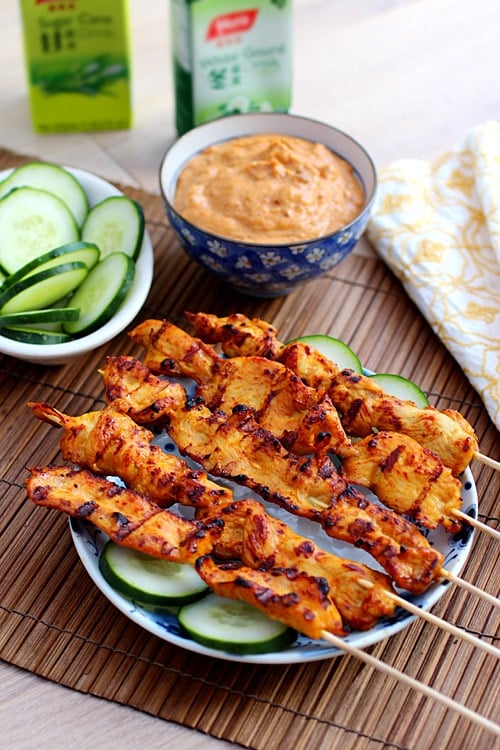 Thai Peanut Sauce