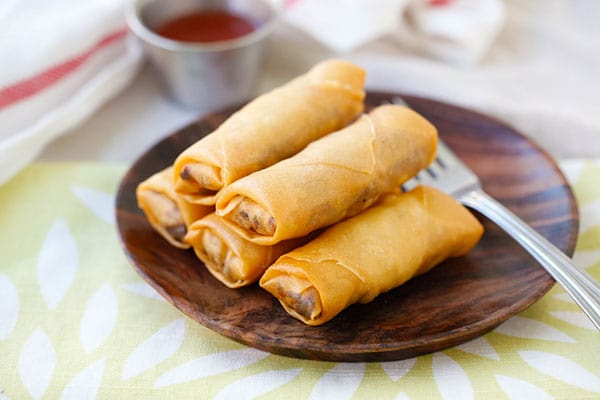 Fried Spring Rolls Recipe
Fried spring rolls – the best and crispiest spring rolls recipe ever, filled with vegetables and deep-fried to golden perfection | rasamalaysia.com
Prep Time: |
Cook Time: |
Total Time: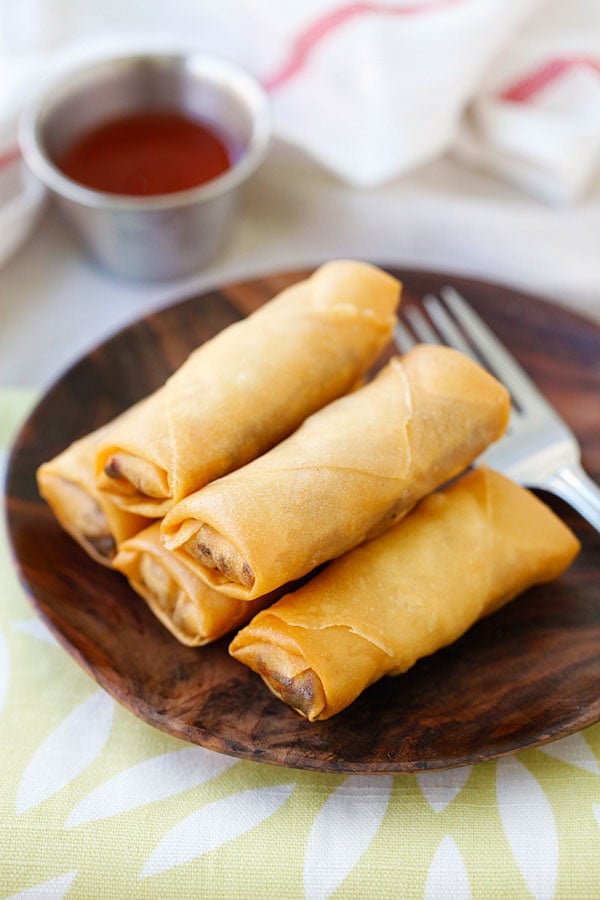 Fried Spring Rolls
Fried spring rolls – the best and crispiest spring rolls recipe ever, filled with vegetables and deep-fried to golden perfection.
Regardless of its size, recipe, and method of preparation, spring rolls are tremendously popular. Try making spring rolls on one of your weekends or whenever you want to indulge in the joy of cooking. Suffice it to say, spring rolls are absolutely worth devouring. And let your maid or significant other handle the unpleasant chores. This is my recipe of fried spring rolls, a Malaysian version of spring rolls. Enjoy!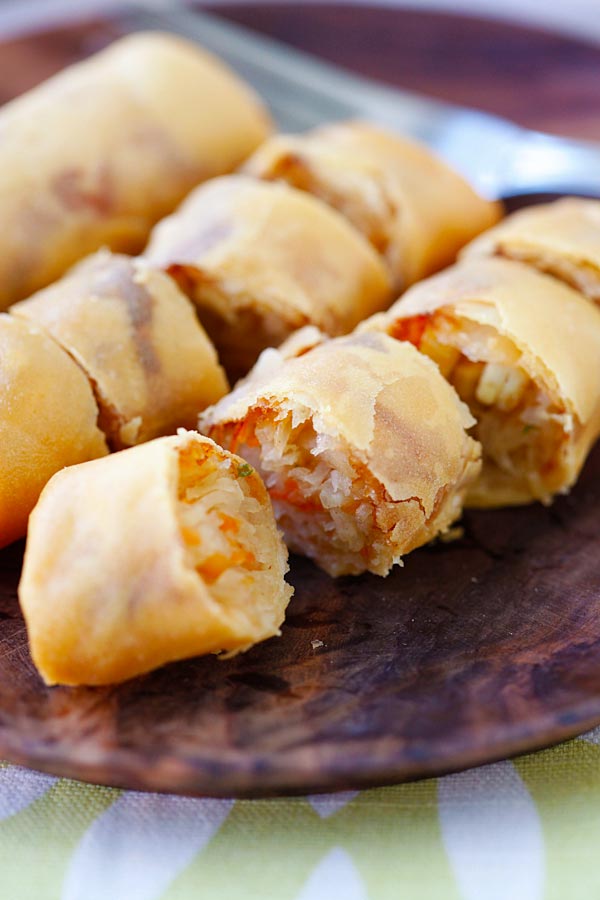 Spring Rolls Recipe
Yields: 16-20 rolls | Prep Time: 40 Minutes | Cook Time: 10 Minutes
Ingredients:
1 piece bean curd, diced into tiny pieces
1 1/2 tablespoons oil
2 cloves garlic, minced
6 shrimp, shelled, deveined, and chopped into small pieces
1 jicama (1 1/5 lbs), finely shredded
1 carrot, finely shredded
6 long beans, chopped
Salt to taste
Sugar to taste
3 dashes ground white pepper
1 pack of frozen Popiah wrappers (need 25-30 fresh Popiah skin)
Oil, for deep frying
Sealing Paste:
2 tablespoon cornstarch
5 tablespoons water
Method:
Pan-fry the diced bean curd with a little oil until they turn light brown. Set aside.
Heat oil in a wok and stir fry the garlic until aromatic. Add shrimp, julienned jicama, carrot and long beans. Season with salt, sugar, pepper, and cook for 5 minutes.
To assemble the spring rolls, lay a spring roll wrapper on a clean cutting board. Put some filling in the middle and add some diced bean curd on top of the filling. Fold in the two sides and roll up the wrapper tightly to form the spring rolls. Seal the spring roll with the sealing paste and deep dry them over medium heat until golden brown. Drain the spring rolls on paper towels and serve them with chili sauce.
Cook's Note:
For the chili dipping sauce, I recommend Lingham's hot sauce if you can find it, or Sriracha hot chili sauce, or Thai sweet chili sauce.
Cook's Note:
If you can't find jicama in your market, you can use cabbage.
NEW! Menu Pairing Ideas:
Most-Pinned Recipes
Ginger Garlic Baked Chicken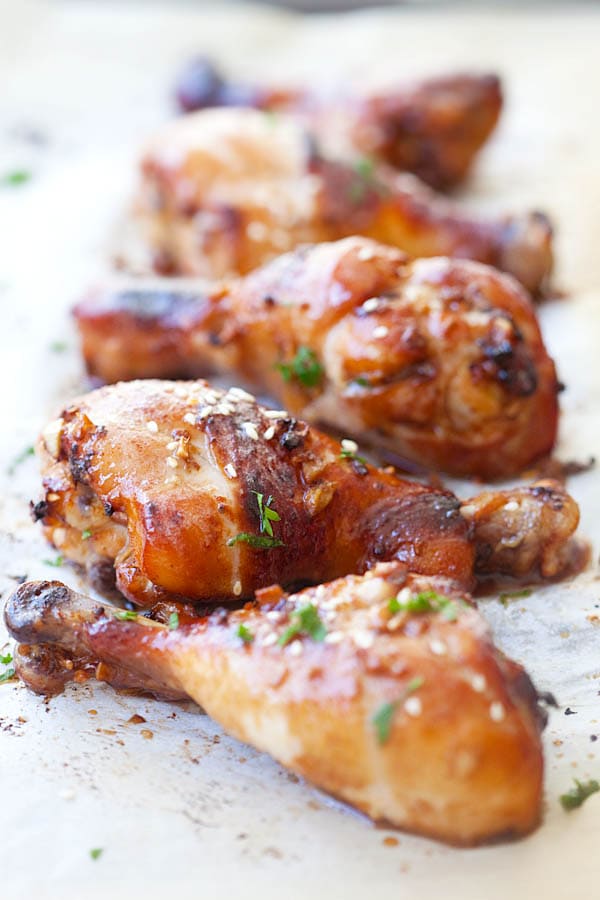 Crab Rangoon (Cream Cheese Wontons)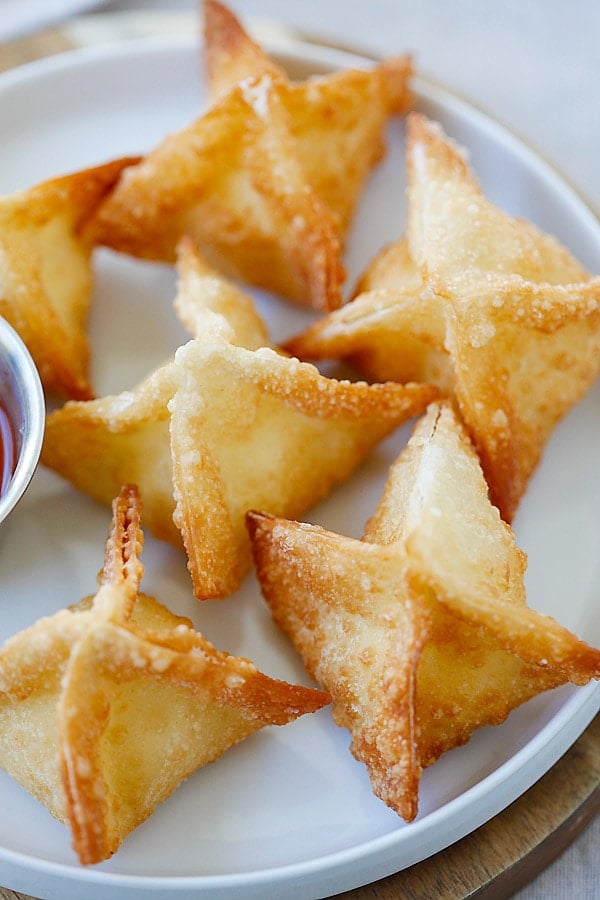 Chicken Wontons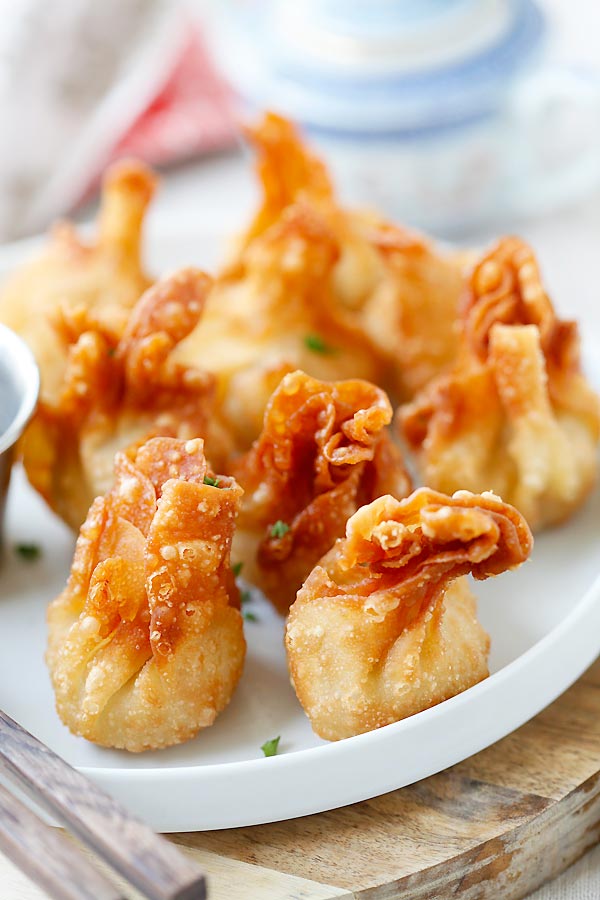 Onion Scallion Beef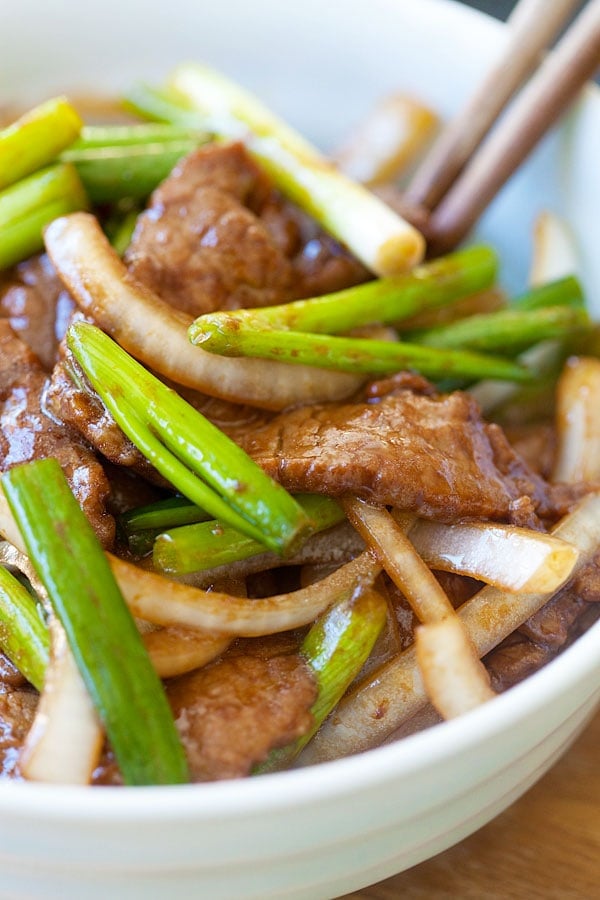 Thai Chicken Sate with Peanut Sauce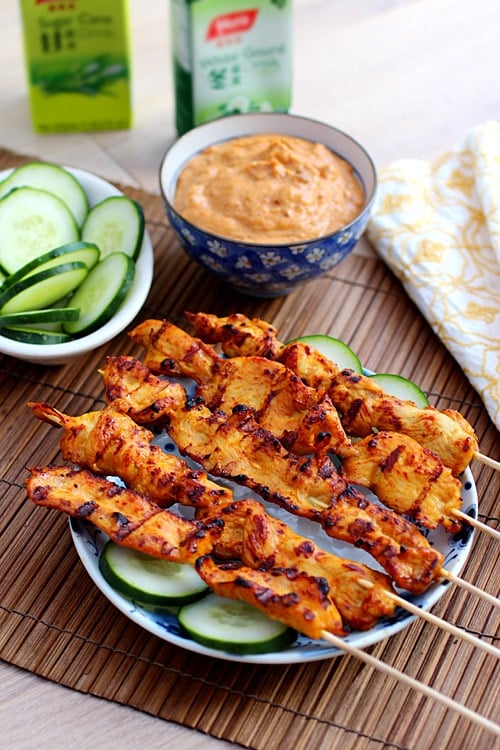 Thai Peanut Sauce