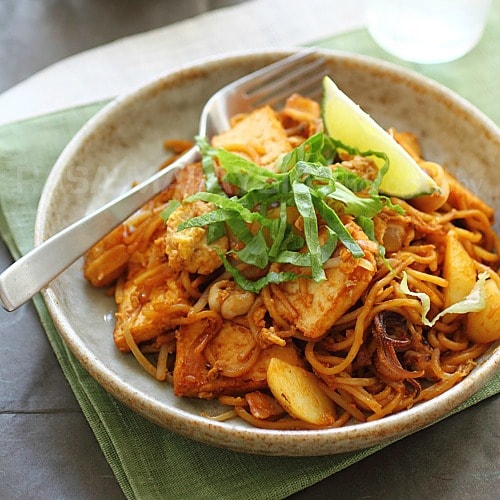 Indian Mee Goreng Recipe (Indian Fried Noodles)
Sour, spicy, sweet, and tangy come through in this Indian mee goreng recipe. I love the fried bean curd, potato, and squid. It is really delicious.
This post has been updated with new photos. Indian mee goreng is the Malaysian version of fried yellow noodles. This "Indian" version is sold by Indian-Malaysian hawkers—a great street food noodle dish that is sure to stir up your appetite.
It's been a busy week and I haven't had much time to cook. However, food is food; you have to satiate your hunger regardless of how busy you are.
Indian Mee Goreng Recipe
Ingredients:
Cooking Oil
2 cloves garlic (chopped)
3 tablespoons of chili paste or to taste (recipe below)
1 lb of Yellow Noodles (rinsed)
3 pieces of dried bean curds (cut into pieces)
1 potato (boiled, peeled, and sliced)
2 eggs
4 squids (cleaned and cut into rings)
A handful of bean sprouts
Lettuce leaves (for garnishing)
1 lime (cut into wedges)
Sauces:
2 tablespoon of soy sauce
2 tablespoon of dark soy sauce or kecap manis
3 tablespoon of tomato ketchup
Sugar and Salt to taste
Chili Paste:
Blend 10 dried red chilies in a food processor. Add some water and some oil to blend well. Heat the wok and "tumis" (stir fry) the paste until the oil separates from paste. Set aside.
Method:
Heat the wok and pour in the cooking oil. Add garlic, 3 tablespoons of chili paste, sliced potatoes, bean curb pieces, and squids. Stir fry until fragrant. Add yellow noodles and sauces and continue stirring. Set the noodles to the side of the wok.
Add some cooking oil and then crack the eggs. Scramble the eggs and mix in with the noodles. Add in the beansprouts and quick stir for another 1 minute. Serve hot and garnish with chopped spring onions and sliced red chilies. Squeeze some lime juice over the noodles before eating.
Cook's Note:
Indian Mee Goreng is Malaysian dish. Created by Mamak (Indian-Muslim in Malaysia), this version cannot be found in India.
Most-Pinned Recipes
Ginger Garlic Baked Chicken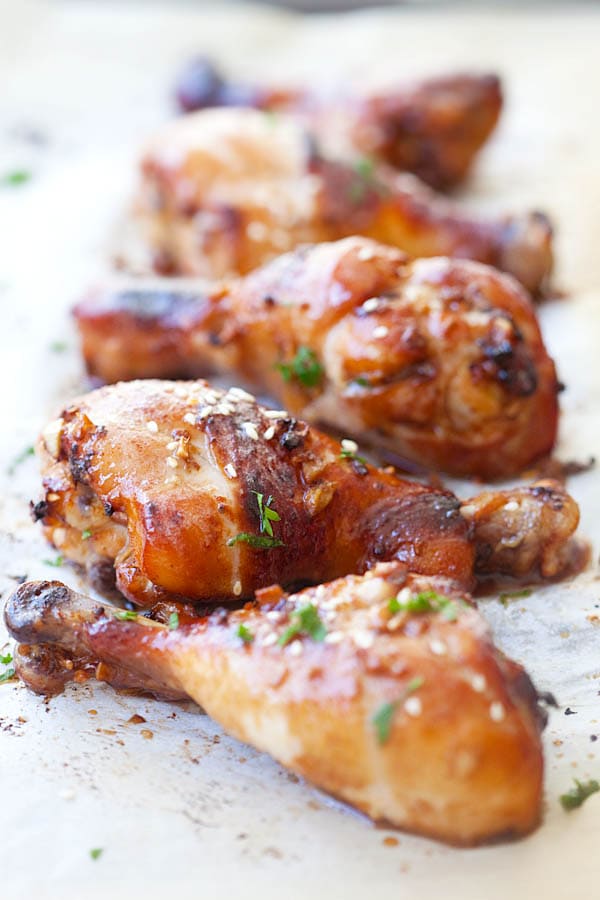 Crab Rangoon (Cream Cheese Wontons)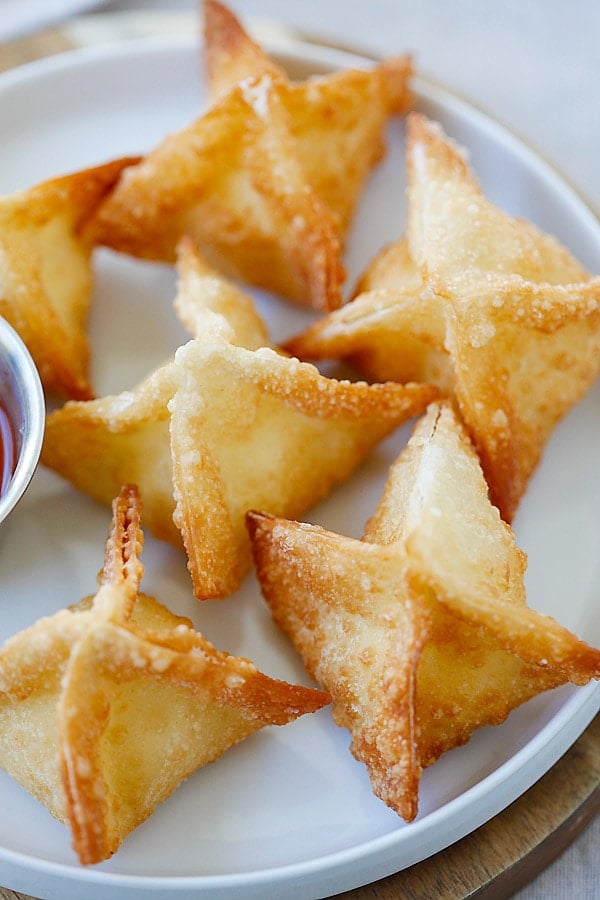 Chicken Wontons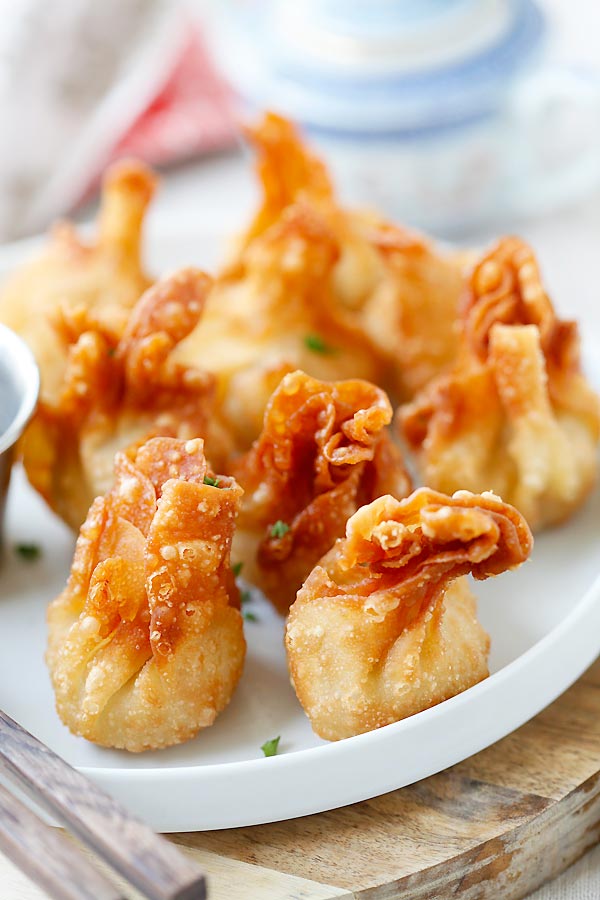 Onion Scallion Beef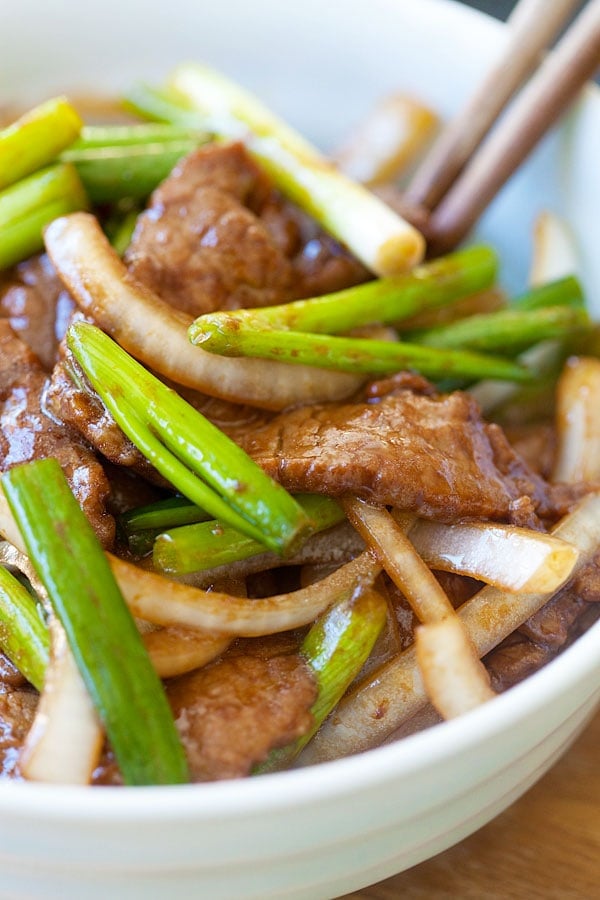 Thai Chicken Sate with Peanut Sauce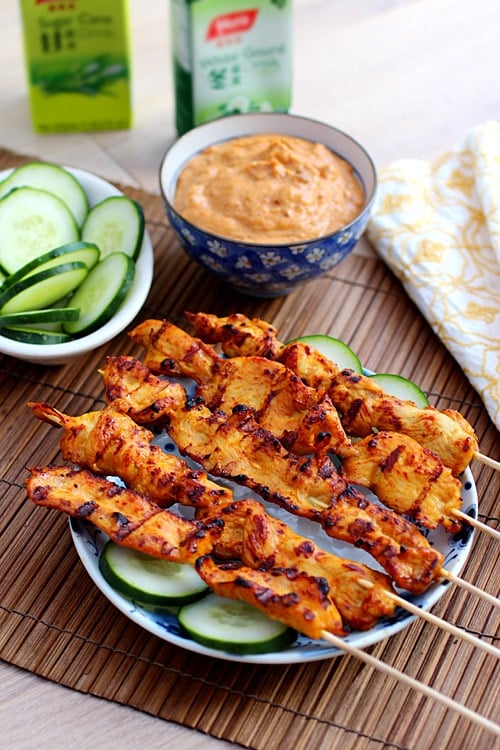 Thai Peanut Sauce