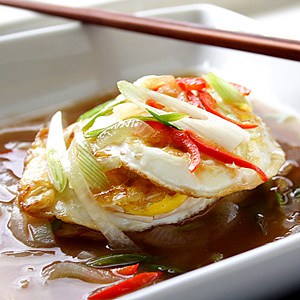 Malaysian Sweet and Sour Eggs Recipe (Eggs Masak Branda/Belanda)
A few eggs drenched in the ever-appetizing sweet and sour sauce served with steamed white rice plus dollops of sambal belacan (a Malay style sambal with roasted shrimp paste).
After my brief but intense love affair with Japanese food, I am ready to get back to my culinary root. I miss my savory, fiery, rich, sweet, sour, salty, and pungent Malaysian food. As much as I love other cuisines and am constantly infatuated with various exotic dishes from other countries, I am not about to ditch the color and taste of Malaysian food anytime soon. Fret not, I am back and will be serving up even more Malaysian delights.
I made this dish but I am not sure what to call it. My mother and aunt call this "masak berana" which is supposedly a type of Nyonya cooking style with tamarind juice and onions as the two main ingredients. However, "berana" doesn't make much sense to me literally but I have no way to prove it. The other challenge to verify the real name is that–other than my parents' and my aunt's home–I haven't seen this egg dish elsewhere, except at Cafe Sambal (a very popular Malaysian restaurant) in Beijing. If you do make this at home and know its name, please drop me a comment and let me know. (The real name of this cooking style is called "Masak Branda/Belanda." Pixen – Thanks for leaving me a comment; mystery solved and I am forever thankful…)
Recipe: Malaysian Sweet and Sour Eggs (Eggs Masak Branda/Belanda)
Ingredients:
4-5 eggs (fried "well done")
1 onion (cut into rings and then cut into half)
1/2 red chili (sliced thinly)
1/2 stalk scallion (sliced diagonally)
1/8 teaspoon salt
1/8 teaspoon fish sauce (optional; if you don't use fish sauce, add extra salt)
3 1/2 tablespoons sugar or to taste
3 tablespoons cooking oil
Tamarind pulp (the size of a small ping pong ball)
1 cup water
Method:
Fry the eggs "well done" and set aside.
In a small bowl, add one cup of water to the tamarind pulp and soak for 10 minutes. Squeeze the tamarind pulp to extract the juice. Use only the juice and discard the pulp.
Heat up your wok and add in the cooking oil.
Sauté the onions for 2-3 minutes until they turn slighly brown or aromatic.
Add in the fried eggs and do a quick stir.
Lower the heat, add the tamarind juice and bring it to boil.
Add in sugar, salt, fish sauce, scallion and chili. Simmer for 1-2 minutes.
Serve hot.
Cook's notes:
It's not easy to get the perfect sweet and sour flavor so you have to taste the sauce a few times in order to get that perfect balance. This dish is supposed to be both sweet and sour, and a little salty. When I made this in Penang, I used less sugar because the sugar in Malaysia is a lot sweeter/stronger than in the US. So, please let your taste bud guide you during the cooking process. If it's not sour enough, extract more juice from the tamarind pulp. If it's too sour, add more sugar and some water.
My mother also makes masak branda with salted fish. I will have to share the recipe one day.
Most-Pinned Recipes
Ginger Garlic Baked Chicken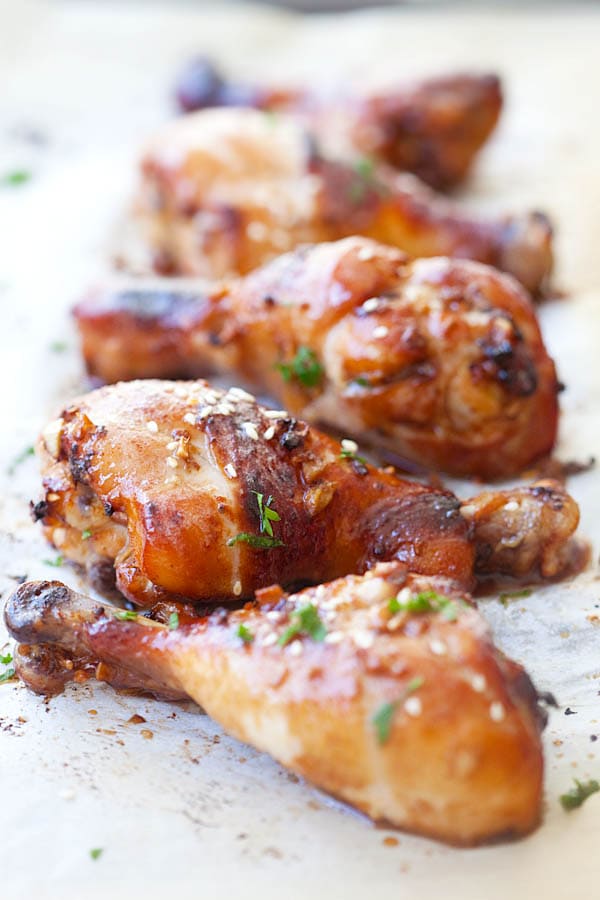 Crab Rangoon (Cream Cheese Wontons)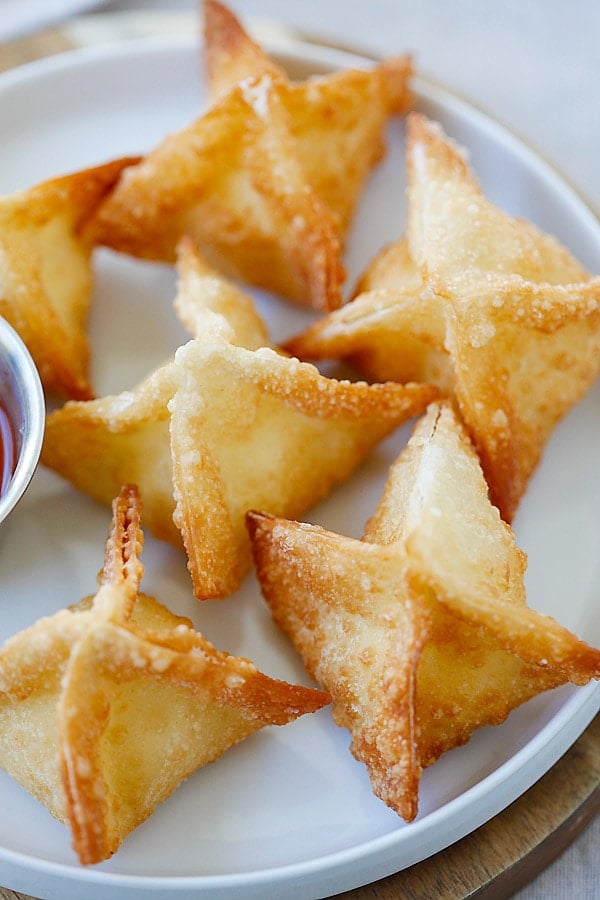 Chicken Wontons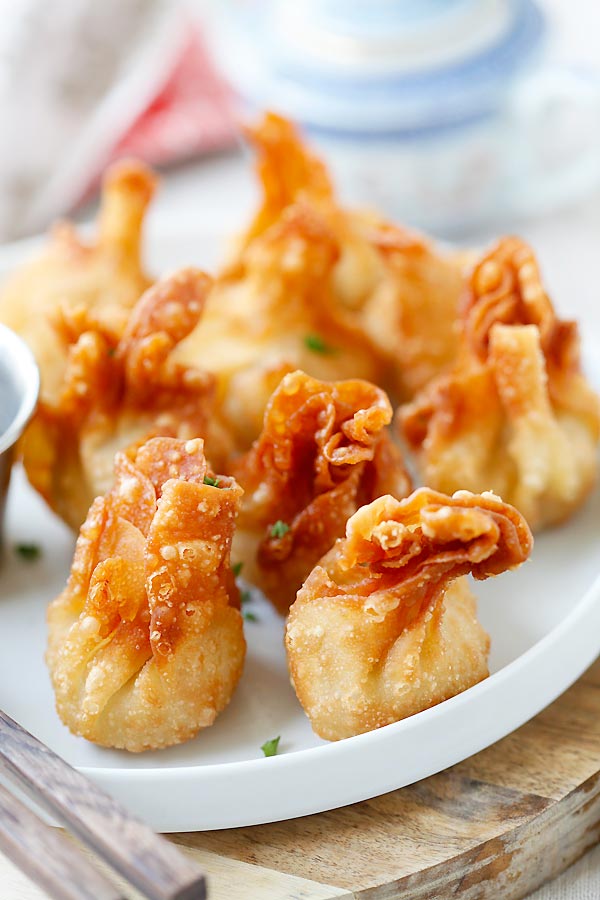 Onion Scallion Beef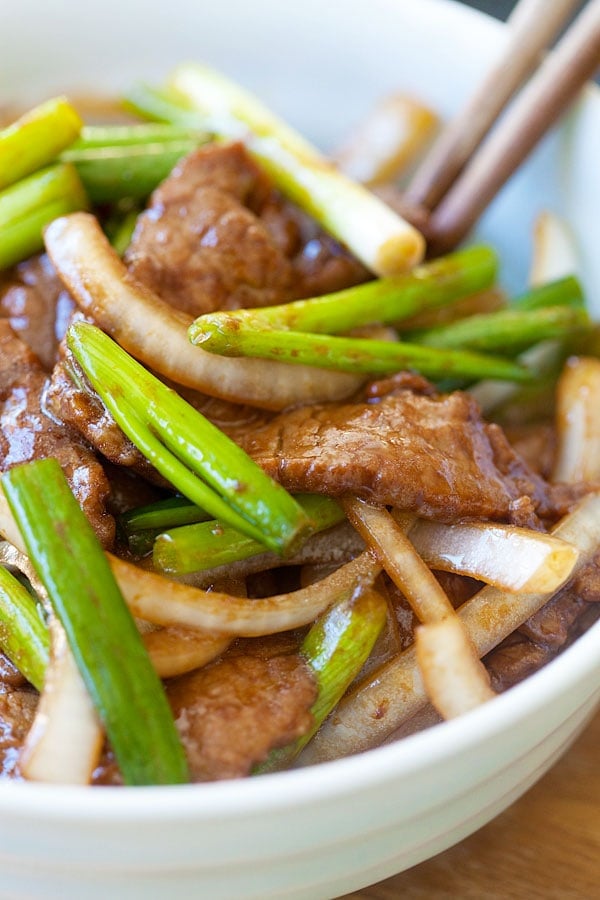 Thai Chicken Sate with Peanut Sauce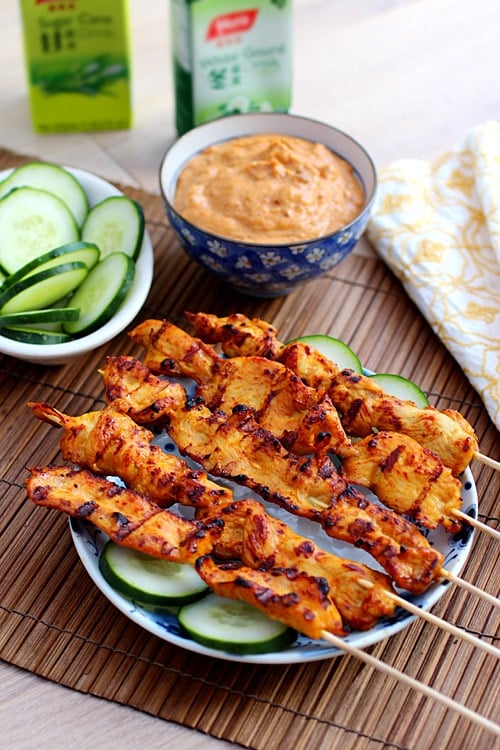 Thai Peanut Sauce