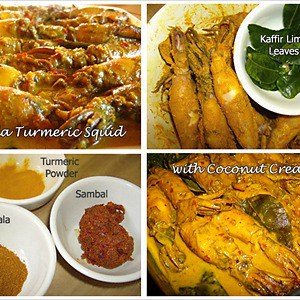 Masala Turmeric Squid with Coconut Cream Recipe
Masala Turmeric Squid with Coconut Cream Recipe | rasamalaysia.com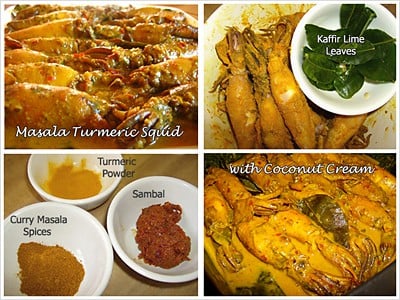 Since my last post about Potluck Party, Malaysian Style, I have had no less than five inquires about this slurpylicious and jilatable dish (yes, I almost terjilat aka "licked" my plate dry when I first tried them last week)–emails, comments from my last post, plus a couple of phone calls.
Due to the overwhelming and positive responses, I resolved to get S to spill her secret recipe to me. After much sweet talk and sincere flattery, I finally convinced S to pen down the following recipe to Rasa Malaysia readers.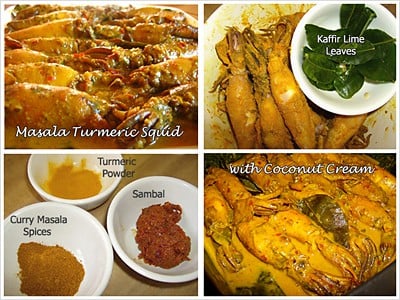 Masala Turmeric Squid with Coconut Cream
courtesy of S.
Ingredients:
Cleaned squids (with eyes removed)
Kaffir lime leaves
Minced ginger
Curry Masala Spices (available at Indian stores)
Tumeric powder (or ground fresh tumeric)
Your favorite Sambal paste
Coconut milk/cream
Method:
Marinade squid with curry masala and tumeric powder, set aside.
Pan fry kaffir lime leaves and ginger until fragrant, put in the pre-marinated squid and fry on both sides until slightly brown.
Add a table spoon or two table spoons of your favorite sambal paste and coconut milk, let
boil.
Turn heat to low and simmer till all squid are cooked (about 8-10 minutes for 1 lb+ of squid).
Do not overcook the squid as they can become pretty tough and rubbery.
Most-Pinned Recipes
Ginger Garlic Baked Chicken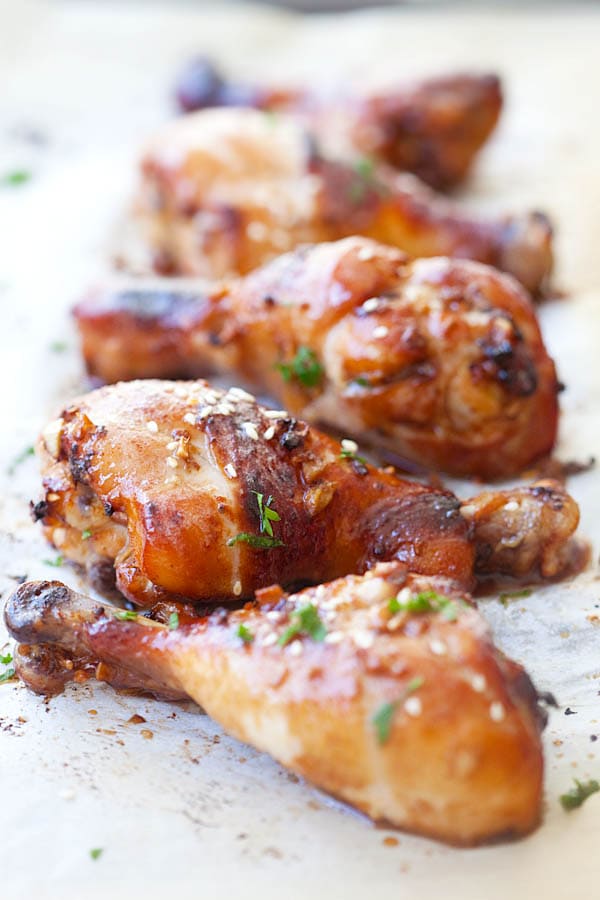 Crab Rangoon (Cream Cheese Wontons)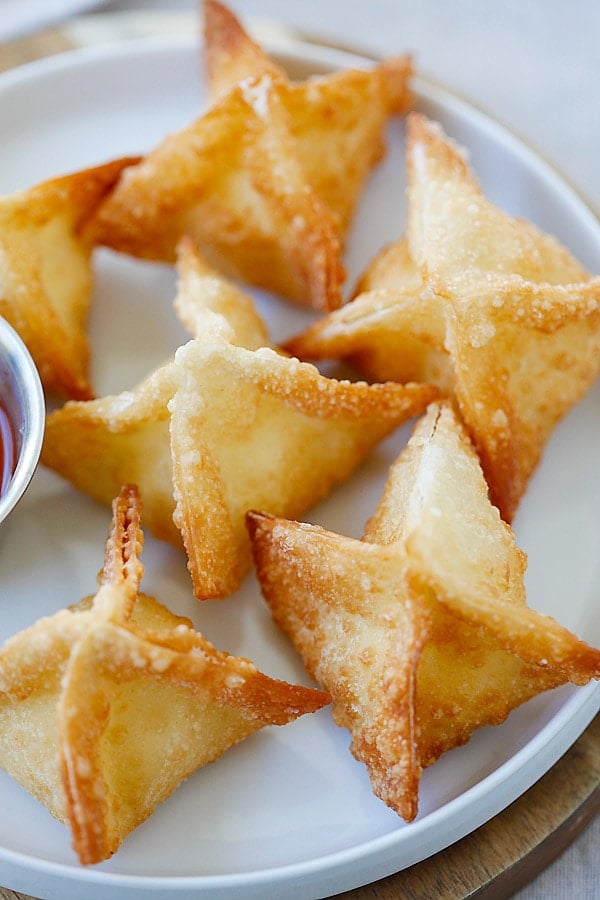 Chicken Wontons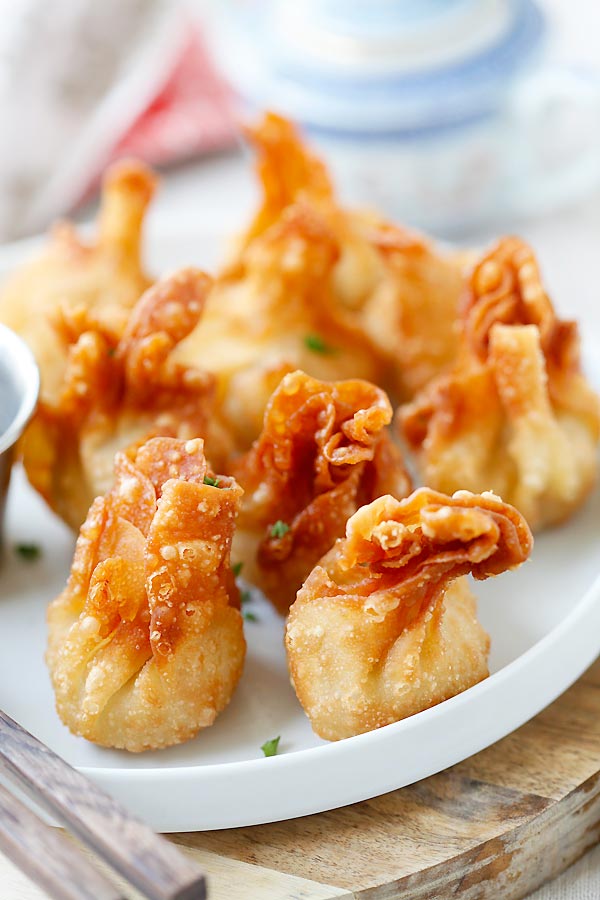 Onion Scallion Beef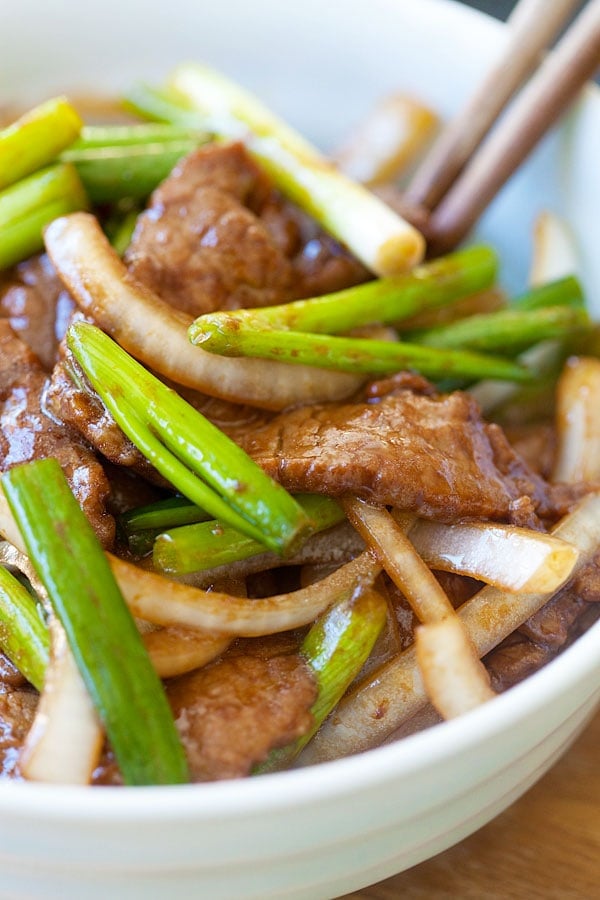 Thai Chicken Sate with Peanut Sauce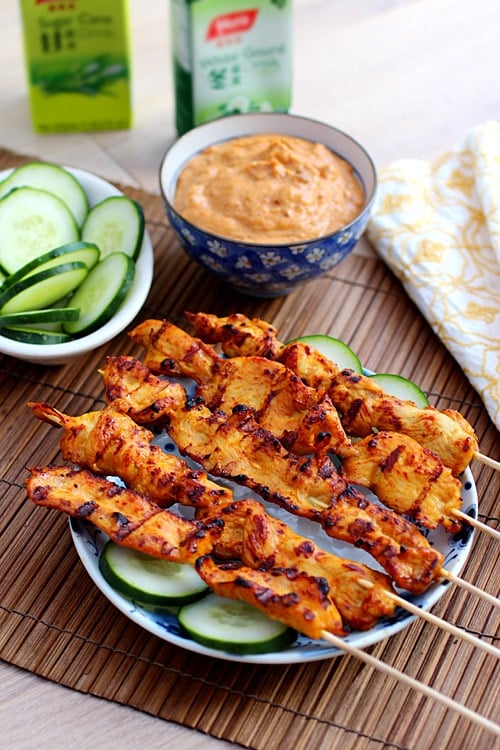 Thai Peanut Sauce