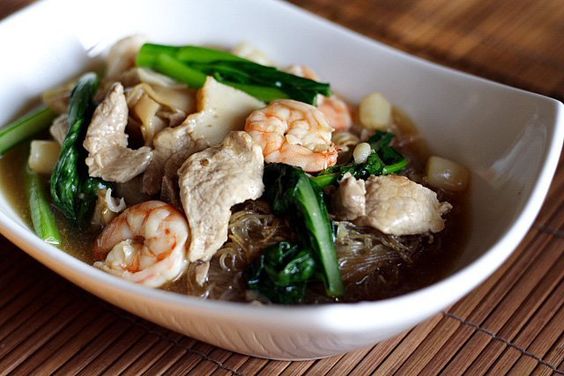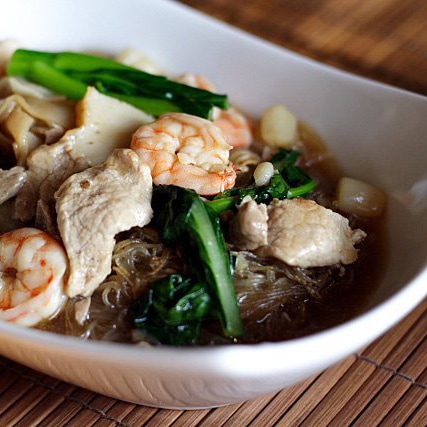 Penang Char Hor Fun Recipe (炒河粉)
Penang Char Hor Fun (炒河粉) recipe – If you are a bachelor, perhaps you might want to try my recipe and make this dish for your girlfriend. And while you are at it, make some extras for your future parents-in-law, too!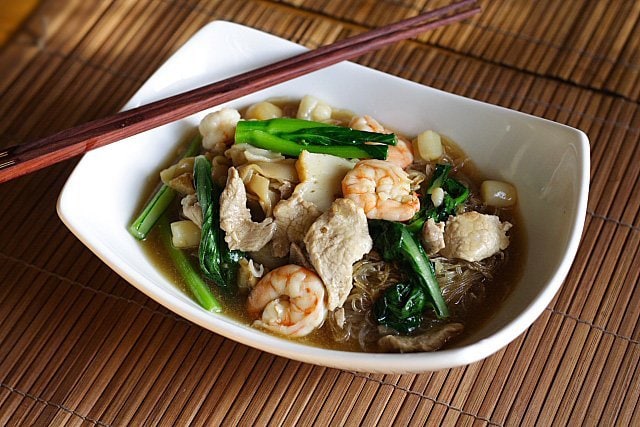 There is a saying or myth in Penang about Char Hor Fun (炒河粉)–one that is only Penang's I am sure–if you are a bachelor and would like to win the heart of your girlfriend, you would seek out the best Char Hor Fun in town and make sure you take your girlfriend there, if possible, frequently. And if you wanted to win the hearts of your future parents-in-laws, you would be smart enough to "ta pau" (take out) for them, too.
When I was little, my sisters' boyfriends (now my brothers-in-law) would religiously pack Char Hor Fun for my parents. Being the youngest in the family, my parents would share the "bribe" with me, and that was how I started my love affair with this delicacy…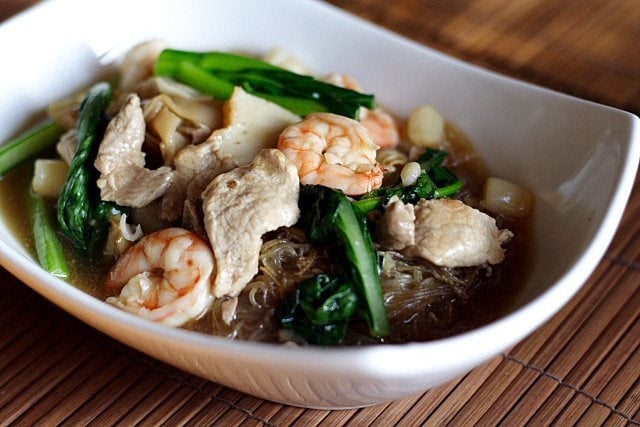 Recipe: Penang Char Hor Fun (炒河粉)
Serves 3-4 people
Ingredients:
1/2 pack hor fun or flat rice noodles (32 oz pack)
1/2 pack vermicelli (14 oz pack)
3 tablespoons oil
1 tablespoon soy sauce
1 tablespoon kecap manis
Toppings:
12 shrimp (peeled and deveined)
12 thin pieces of pork meat
12 bay scallops
12 thin pieces of fish cake
1/2 can chicken broth (14 oz can)
5 stalks chinese mustard green/choy sum (cut into 2-inch length)
1 1/4 cup water
3 cloves garlic (minced)
Starch:
2 tablespoons corn flour
1/4 cup water
Seasoning:
2 tablespoons oyster sauce
1/2 tablespoon soy sauce
1/8 teaspoon fish sauce
1/2 teaspoon sugar
2 dashes white pepper powder
Salt to taste
Method:
1) Soak the vermicelli in warm water for 15 minutes or until soft. Drain the water and set aside.
2) Break the flat rice noodles off by peeling the layers. Set aside.
3) Heat up a wok and add 1 1/2 tablespoon of cooking oil. Toss in the vermicelli and do a quick stir. Add 1/2 tablespoon of soy souce and 1/2 tablespoon of kecap manis and continue to stir the vermicelli until the soy sauce and kecap manis are well blended with the vermicelli. Continue to stir until the vermicelli are lightly burned or charred. Dish up and set aside.
4) Repeat the same for the flat rice noodles. Dish up and set aside.
5) Add some oil in a wok and stir-fry the minced garlic until fragrant.
6) Add in the pork, shrimp, bay scallops, fish cake and do a quick stir.
7) Add the chicken broth and 1 1/4 cup of water immediately.
8) Add in all the seasoning and bring it to boil.
9) Add in the starch mixture to thicken the gravy.
10) Add in the mustard green, do a quick stir and turn off the heat.
11) On a plate, place the fried vermicelli and flat rice noodles equally.
12) Pour the gravy and toppings on the noodles and vermicelli. Serve hot.

Most-Pinned Recipes
Ginger Garlic Baked Chicken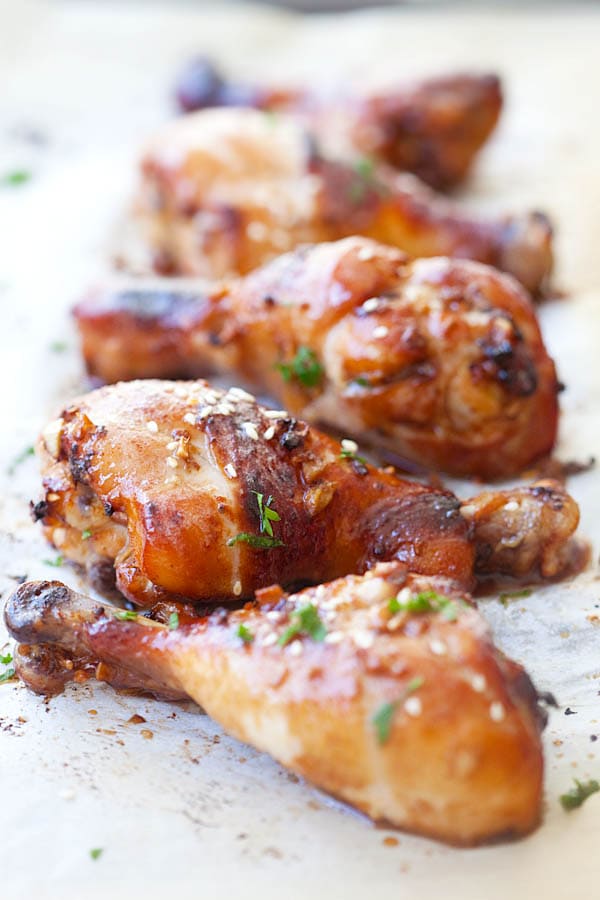 Crab Rangoon (Cream Cheese Wontons)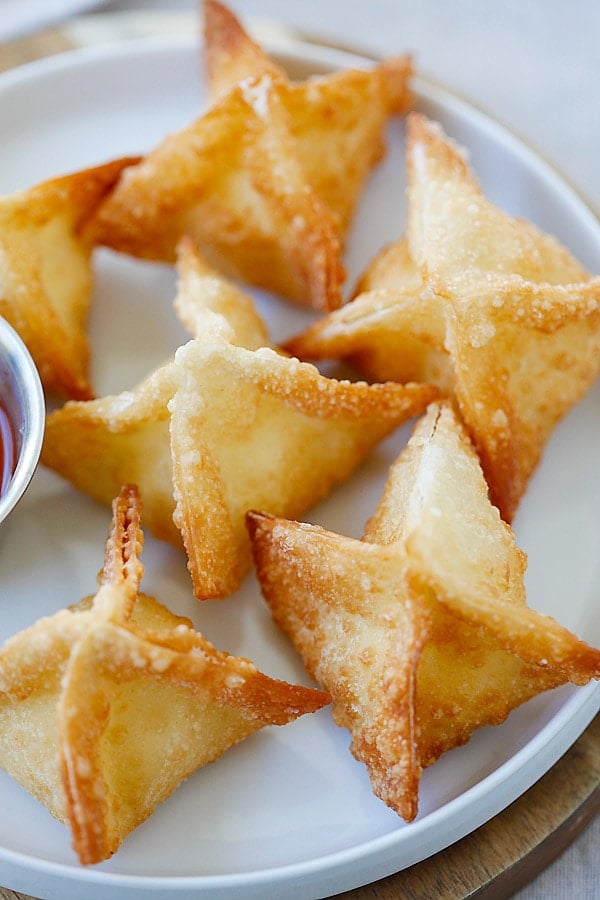 Chicken Wontons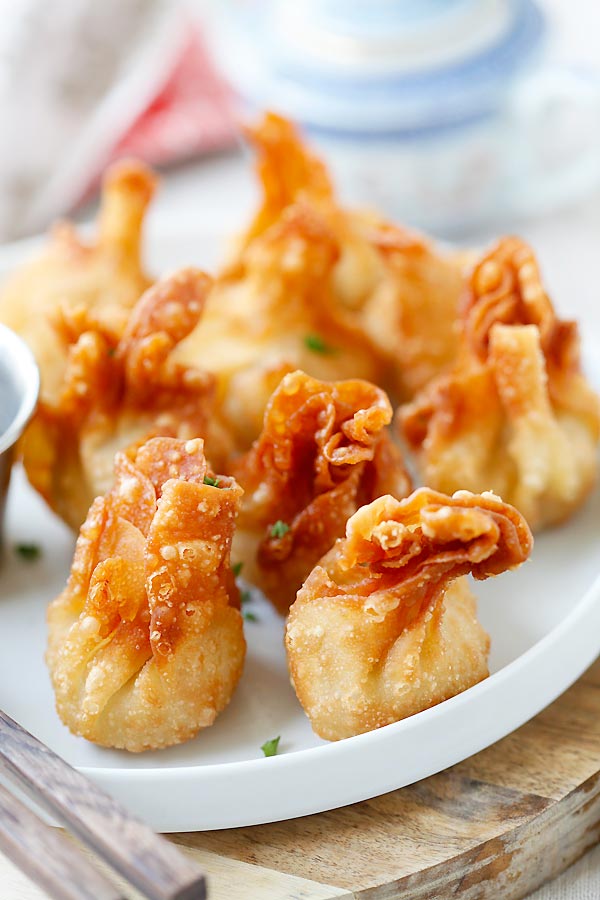 Onion Scallion Beef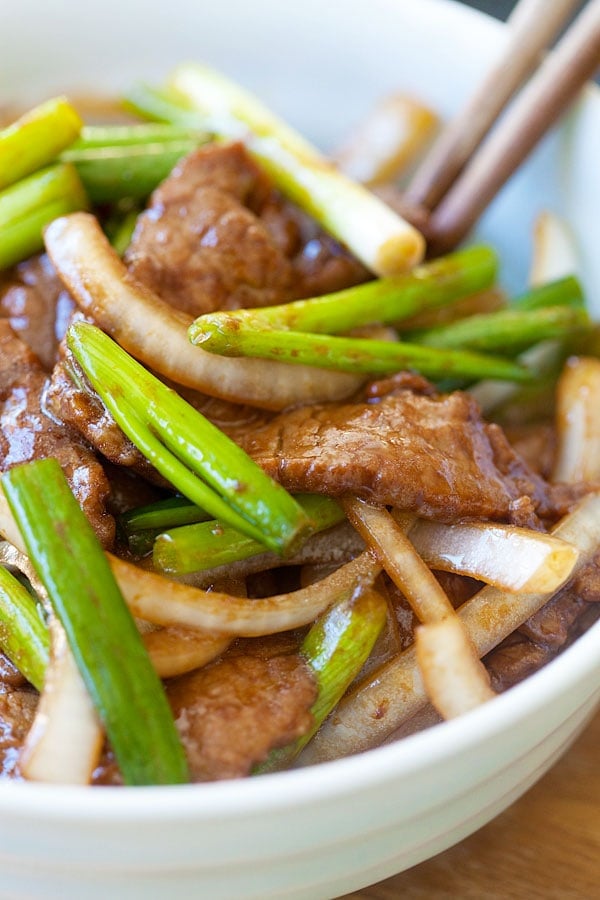 Thai Chicken Sate with Peanut Sauce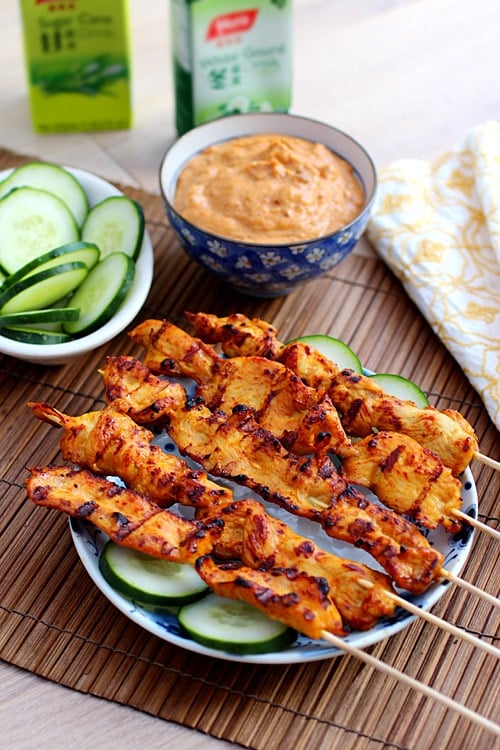 Thai Peanut Sauce