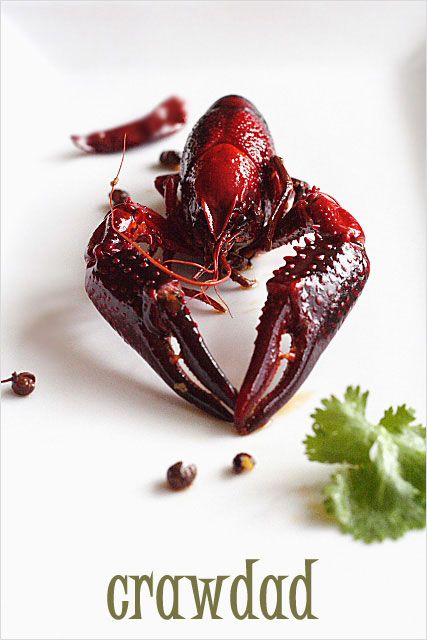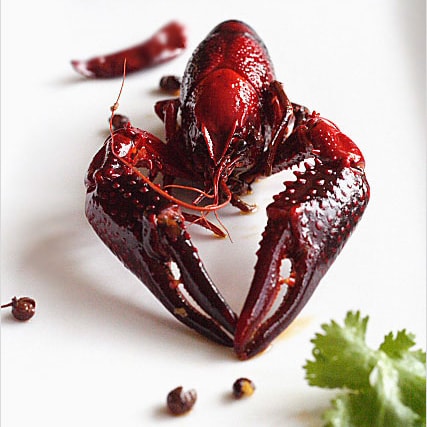 Sichuan Crawfish/Crayfish/Crawdad Recipe (麻辣小龙虾)
Sichuan Crawfish/Crayfish/Crawdad Recipe | rasamalaysia.com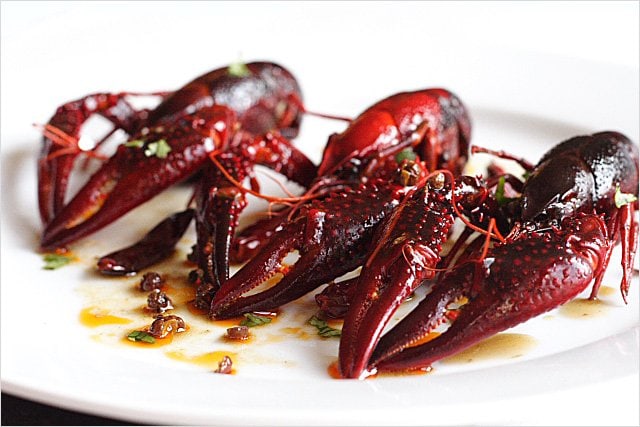 (Chinese recipes, prepare authentic Chinese food now!)
I have never cooked crawfish at home. I have to confess that these little feisty and fierce some creatures almost had me surrender and call for rescue. Handling these crawdads and crawmoms ain't no piece of cake. I totally underestimated them. However, at the first bite of their juicy tails and heads, I felt all my hardwork and efforts were completely justified. Put simply, they were simply irresistible!
During my last trip to Beijing, I tried–for the very first time–the famed Ma La Xiao Long Xia/麻辣小龙虾 or Sichuan numbing (named so because of the tingly numbing effect of Sichuan peppercorns) and spicy crawfish. Known locally as small lobsters, crawfish is a must-have during summer months. Commonly enjoyed with beer, crawfish is Chinese people's (especially Beijingers) guilty pleasure. Guilty because there are numerous health warnings to avoid this delicacy, mostly due to the highly-polluted habitat that these creatures are harvested. But never mind the mercury and toxic, once you have the first taste, there is no turning back. They are highly addictive and toooooooo good…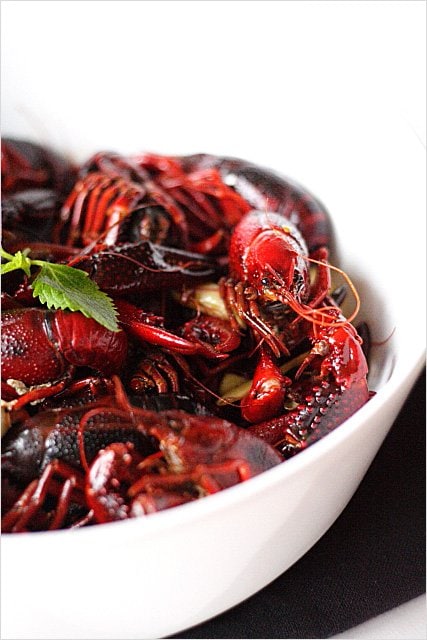 Recipe: Sichuan Ma La Crawfish/Crayfish/Crawdad (麻辣小龙虾)
Ingredients:
2 lbs crawfish
10 cloves garlic (peel the skin and lightly pounded)
5 sprigs cilantro
5 slices fresh ginger
2 tablespoon soy sauce
10-15 dried red chilies (depends how spicy you want)
1 tablespoon Sichuan peppercorns
2 tablespoons cooking oil
1 teaspoon chicken boullion powder
1 tablespoon sugar
1/2 teaspoon sesame oil
1/2 cup water
Salt to taste
Method:
Soak the live crawfish in cold water with some salt for half an hour. Rinse them a few times with cold running water until they are thoroughly clean. Heat up a wok with the cooking oil. Add in garlic cloves, ginger, dried chilies, Sichuan peppercorns until spicy and aromatic. Toss in the crawfish and stir continuously for 1-2 minutes. Add in all the seasonings, water, cilantro and cover the wok for 5 minutes. Dish out and serve hot.
Most-Pinned Recipes
Ginger Garlic Baked Chicken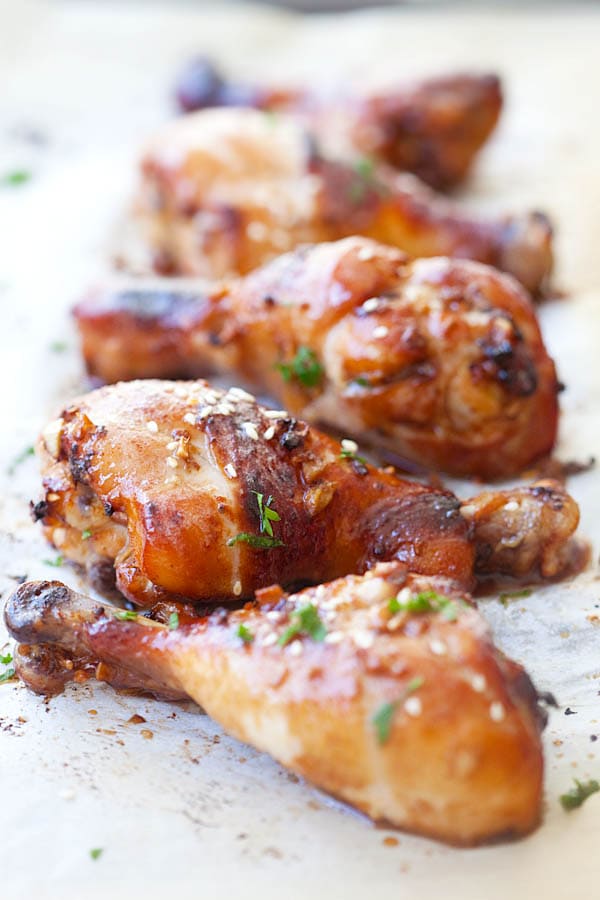 Crab Rangoon (Cream Cheese Wontons)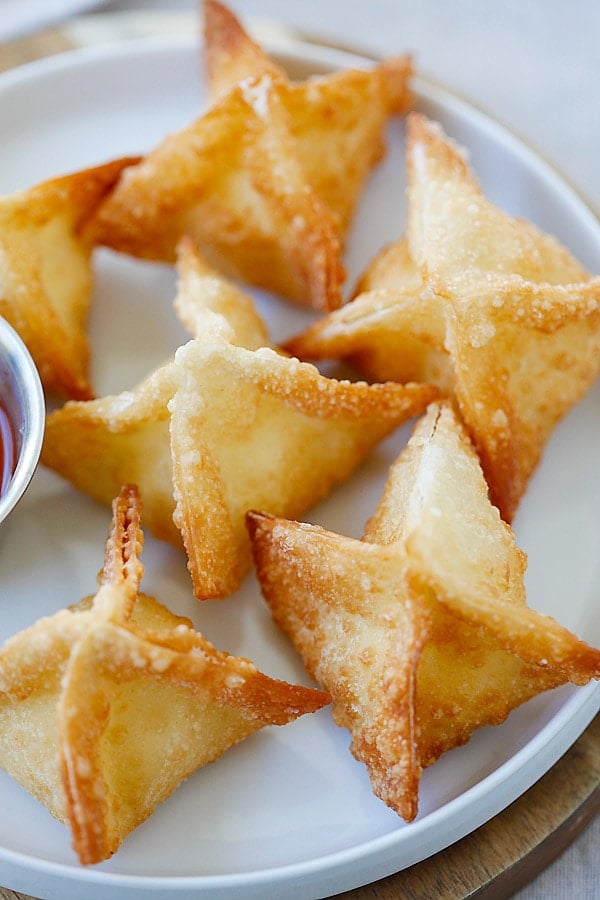 Chicken Wontons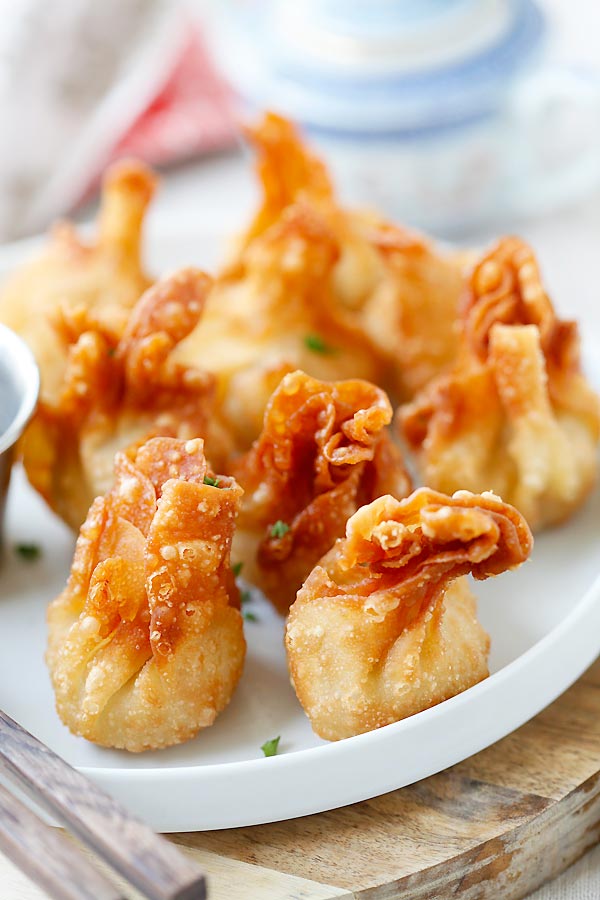 Onion Scallion Beef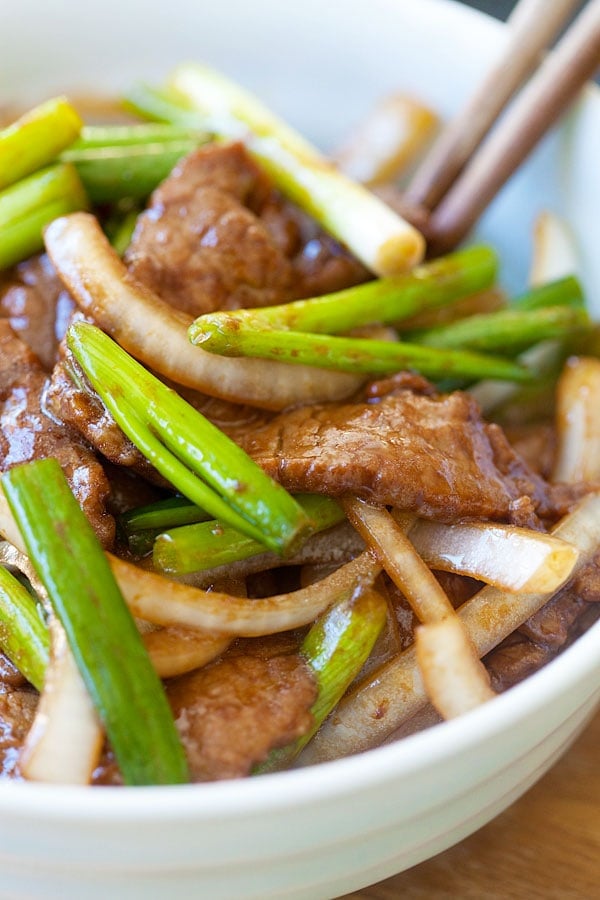 Thai Chicken Sate with Peanut Sauce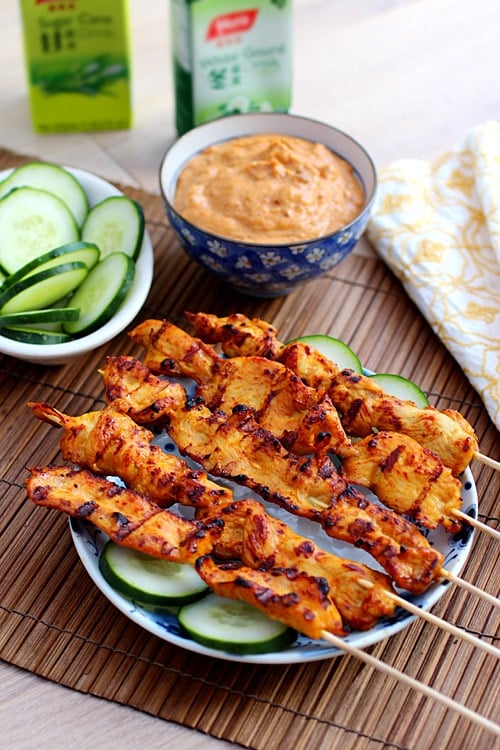 Thai Peanut Sauce