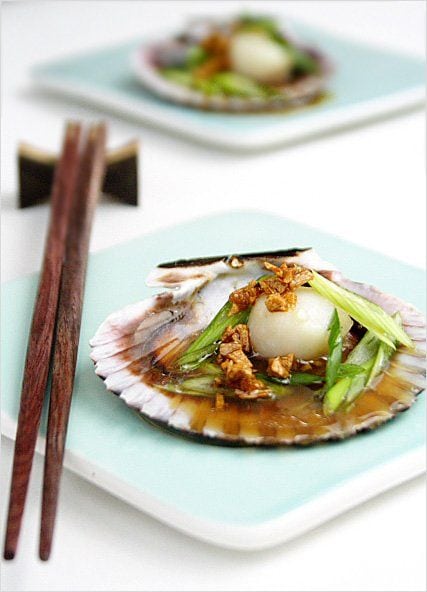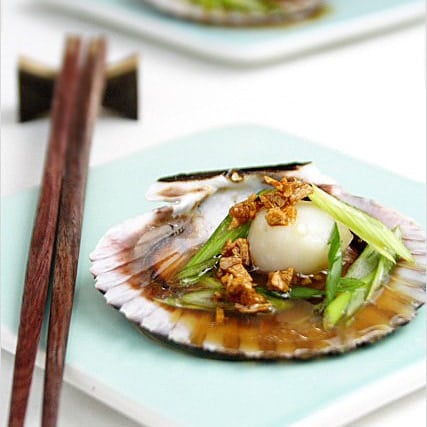 Steamed Scallops with Soy Sauce and Garlic Oil Recipe
Steamed Scallops with Soy Sauce and Garlic Oil Recipe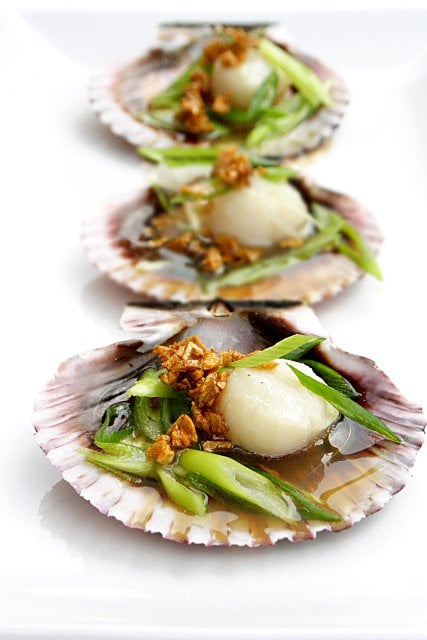 (Chinese recipes, prepare authentic Chinese food now!)
Scallops on the half shell are hard to find, as far as I know. I have been searching high and low for them for quite some time now. I asked, I looked, I googled, but I hadn't found any stores that sell them in SoCal–until I found the seafood store that I mentioned in my crawfish post. (The seafood store sells live crawfish, scallops on the half shell, cockles, various fresh oysters, crab legs, etc.)
I love regular scallops (especially the untreated ones), but scallops on the half shells are–in my opinion–better, tastier, and prettier! Plus, I can take great pictures with the scallops strutting in their half-shells.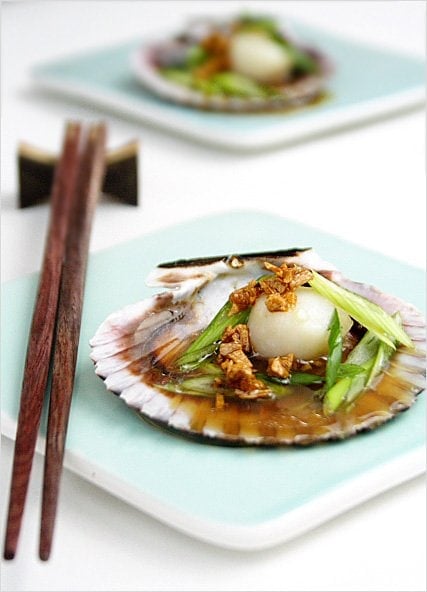 Recipe: Steamed Scallops with Soy Sauce and Garlic Oil
Ingredients:
6-8 scallops on the half shell
1 stalk scallion (cut diagonally)
3 teaspoons low sodium soy sauce (Kim Lan brand recommended)
1 teaspoon sugar
1 teaspoon water
3 gloves garlic (chopped finely)
2 tablespoon oil
Method:
Mix the soy sauce, sugar, water and blend well. Set aside. Heat up a wok, add in the oil and stir fry the chopped garlic until light brown. Dish out and set aside. Lay the scallops on a plate, add the soy sauce on each of them and steam for 4-5 minutes or as soon as the scallops turn opaque. Add some garlic oil and chopped scallions on each scallop and serve immediately.
Cook's notes:
As different brand of soy sauce has different sodium level, please taste the soy sauce mixture so it's not too salty. If it's too salty, add more sugar or a little water to neutralize the saltiness. Personally, I use Kim Lan soy sauce.
For the garlic oil, dish it out as soon as the chopped garlic turns light brown. They will continue to cook in the oil and will eventually turn golden brown.

Most-Pinned Recipes
Ginger Garlic Baked Chicken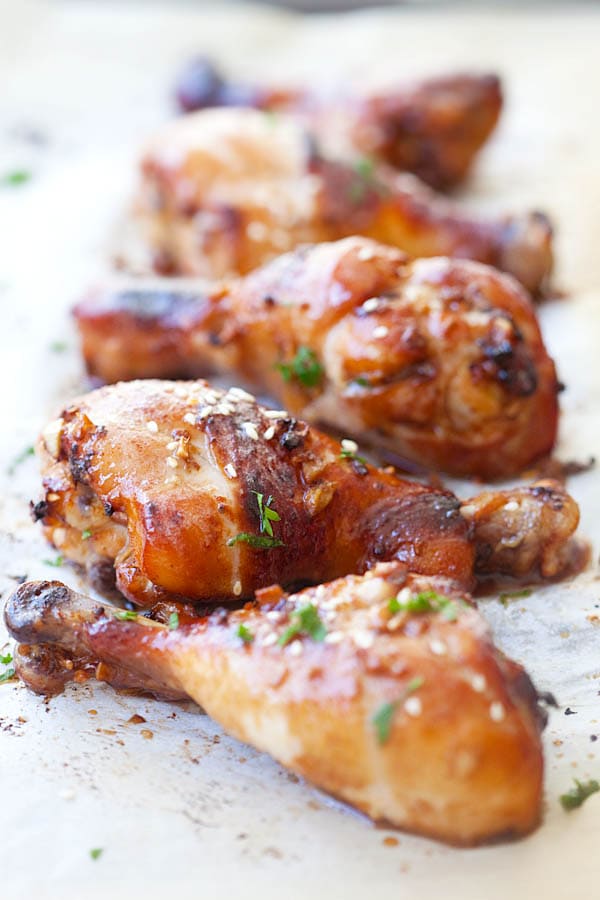 Crab Rangoon (Cream Cheese Wontons)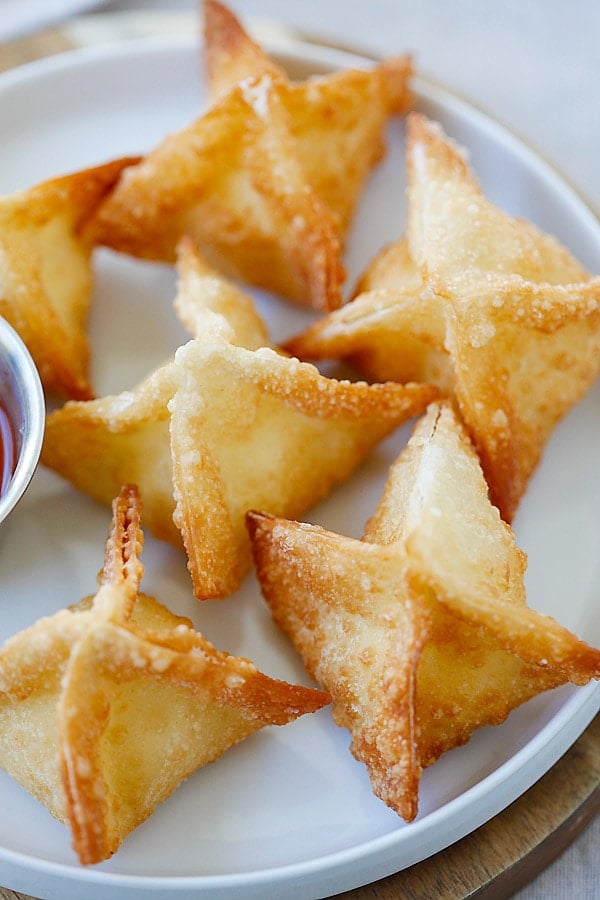 Chicken Wontons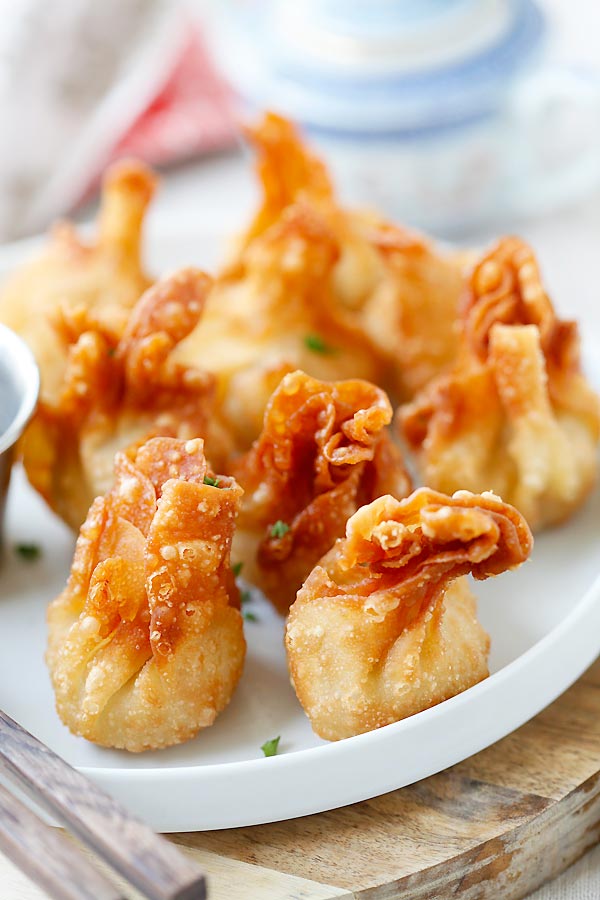 Onion Scallion Beef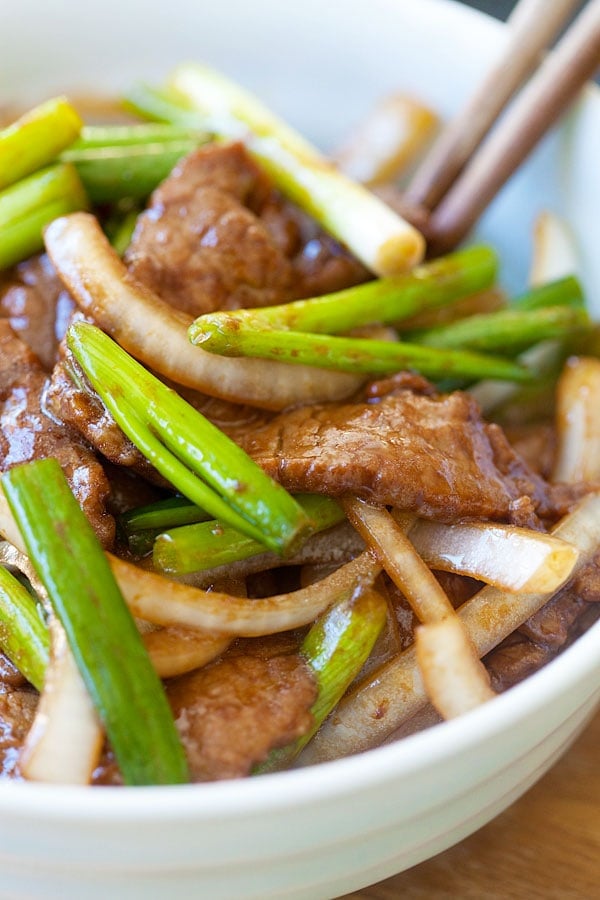 Thai Chicken Sate with Peanut Sauce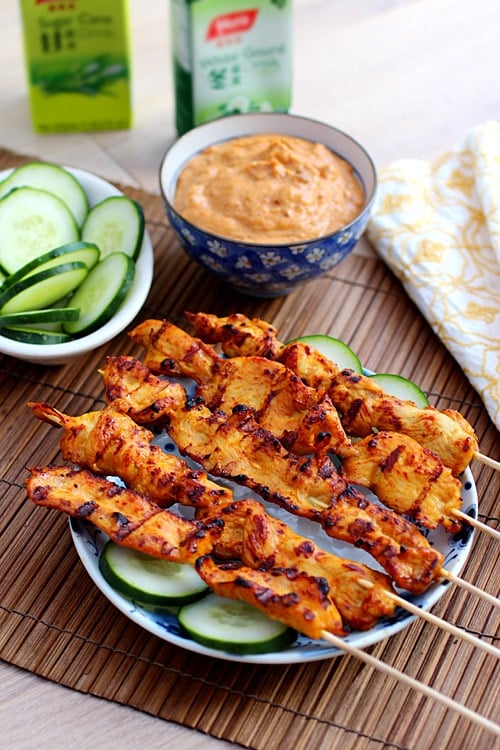 Thai Peanut Sauce