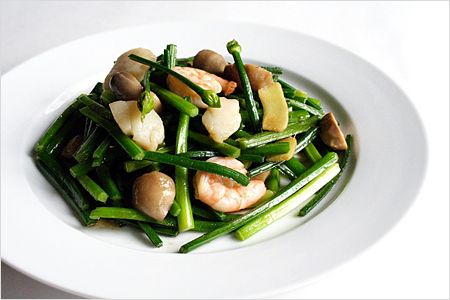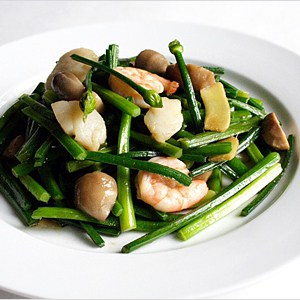 Stir-fried Chive Buds Recipe
Stir-fried Chive Buds Recipe – For this recipe, I used some straw mushrooms, scallops, and shrimps. Toss in some oyster sauce, sesame oil, Shaoxing wine and you will have a restaurant quality stir-fried dish.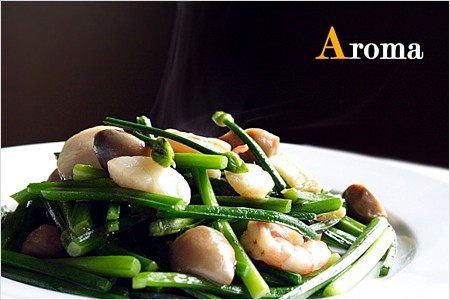 (Chinese recipes, prepare authentic Chinese food now!)
After a long hiatus from cooking due to my hectic life and schedules, I am back with a healthy, vitamin C-loaded dish. Everyone needs greens and I thought I would share this very special vegetable with you–chive buds.
I love chive buds; they've got taste, texture, fiber, and those delicate little buds that are pretty and edible. Chive buds also impart a tint of garlicky and oniony flavors once they are cooked, so I always add multiple ingredients to my stir-fried chive buds…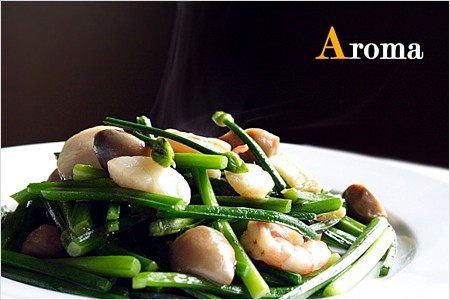 Recipe: Stir-fried Chive Buds
Ingredients:
1/2 lb chive buds
10 straw mushrooms (cut into half)
5 shrimp (peeled and deveined)
5 scallops (slice each scallop horizontally into 3 pieces of equal size)
1 teaspoon Shaoxing wine/rice wine
1/2 teaspoon sesame oil
1/2 teaspoon sugar
1/2 teaspoon fish sauce
1/2 tablespoon oyster sauce
2 dashes white pepper powder
3 tablespoons water and 1/2 teaspoon corn starch (mixed)
3 tablespoons oil
5 slices peeled fresh ginger
Method:
Mix the corn starch with water, set aside. Heat up a wok and add in the oil. Add in the sliced ginger and stir well until you smell the gingery aroma. Add in the shrimp, scallops, and straw mushrooms and stir fry for 1 minute. Add in the chive buds and continue to stir fry for 1-2 minutes. Add in the seasoning (oyster sauce, fish sauce, sugar, sesame, wine) and the corn starch water. Do a quick stir for 30 seconds, dish up and serve hot with steamed white rice.
Cook's note:
Do not overcook the chive buds. They should remain a bit crunchy.

Most-Pinned Recipes
Ginger Garlic Baked Chicken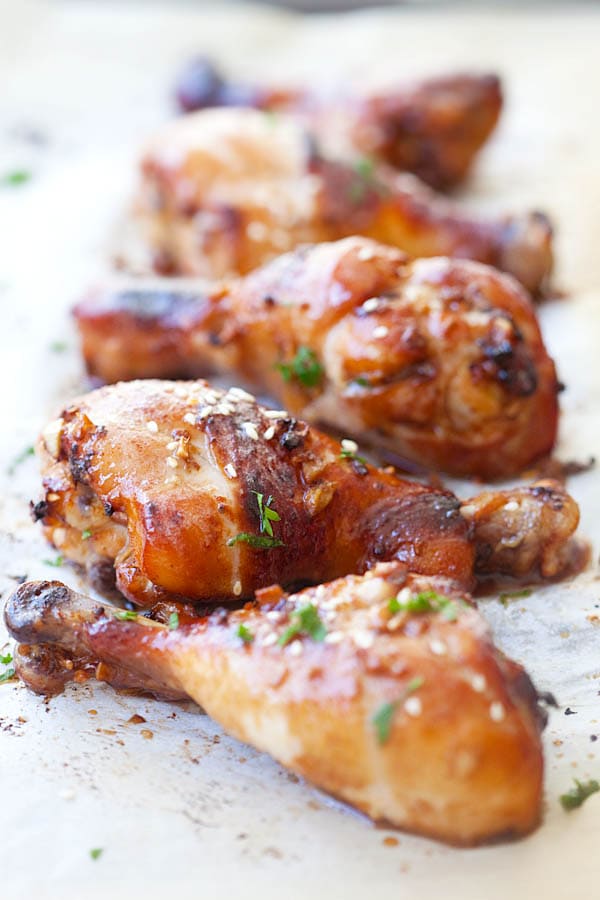 Crab Rangoon (Cream Cheese Wontons)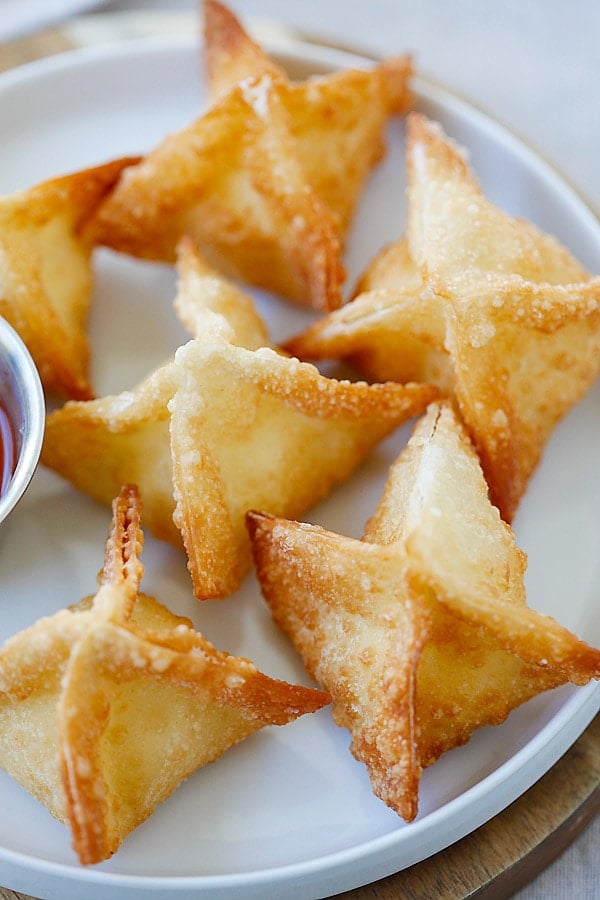 Chicken Wontons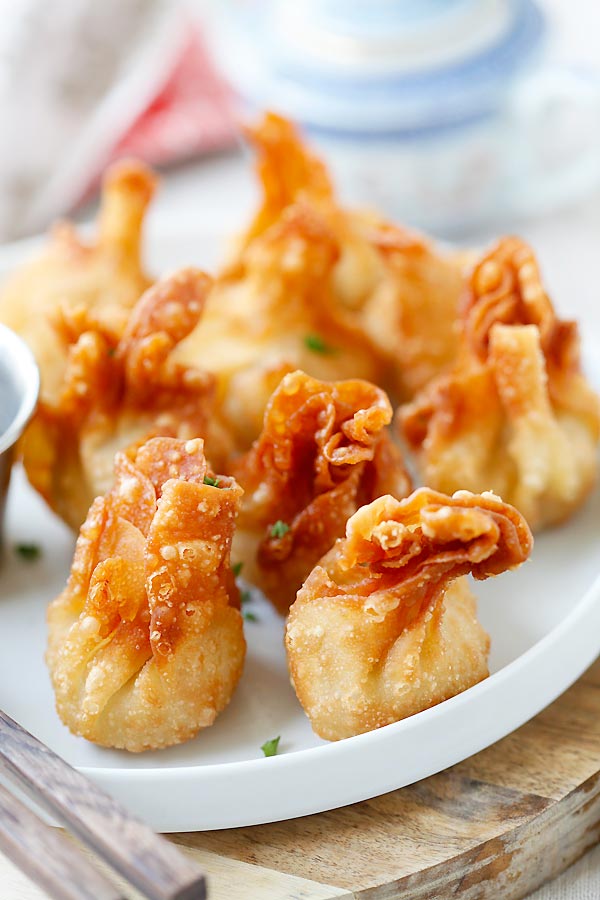 Onion Scallion Beef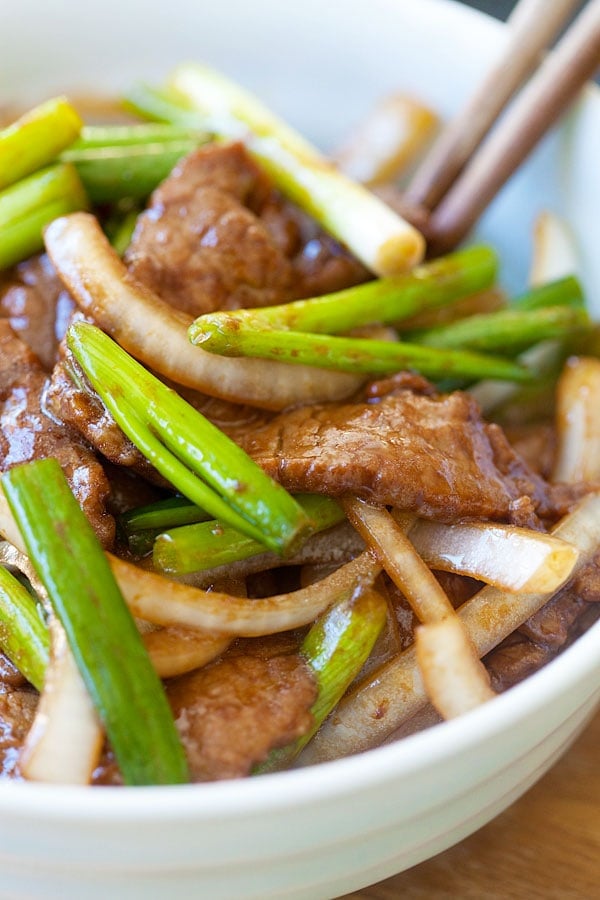 Thai Chicken Sate with Peanut Sauce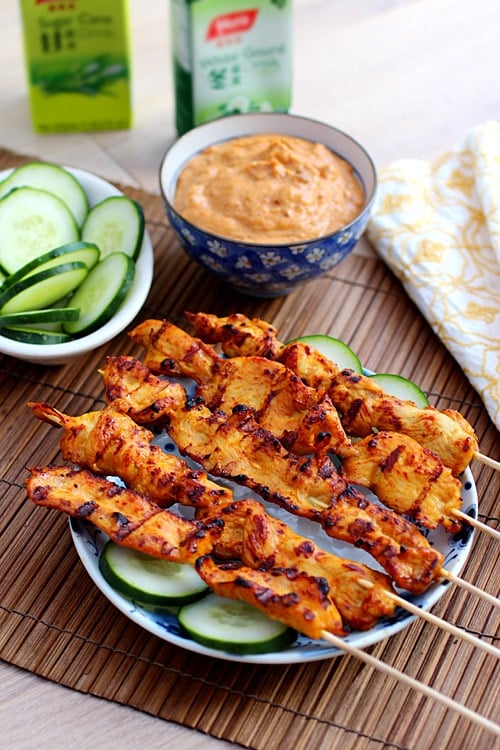 Thai Peanut Sauce