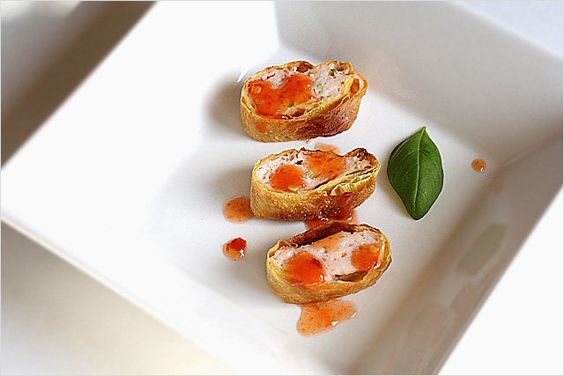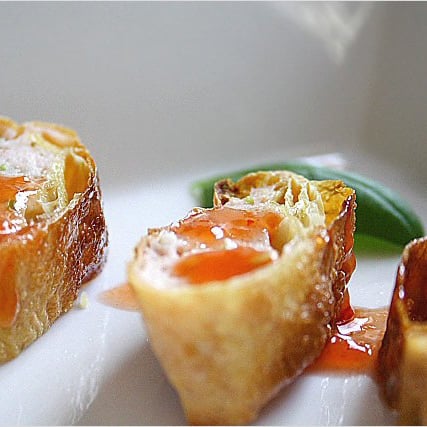 Vietnamese Tau Hu Ky Recipe (Bean Curd Skin with Shrimp)
Tau Hu Ky – fried shrimp wrapped with bean curd skin | rasamalaysia.com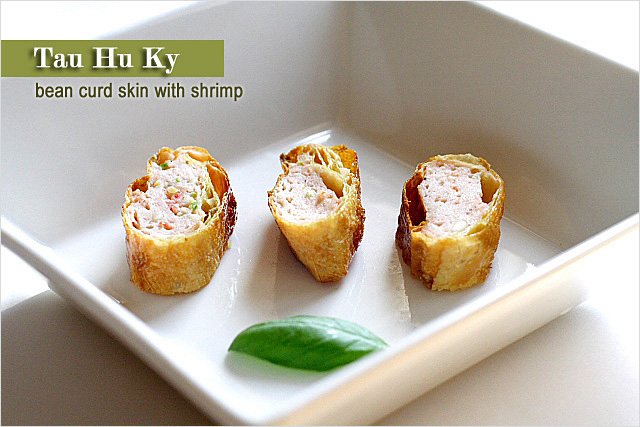 Tau Hu Ky, or fried shrimp wrapped with bean curd skin is a must-have appetizer for me whenever I go to Vietnamese restaurants. The reasons are very obvious:
1) I love bean curd products, especially bean curd skins;
2) I live to eat shrimp (check my recipe index and you will know what I mean);
3) Bean curd skins + shrimp + deep fried to oily golden glory, need I say more?
I believe Tau Hu Ky is the Vietnamese adaptation of a similar Chinese appetizer 鲜虾腐皮卷 or fried shrimp rolls which are commonly available as dim sum.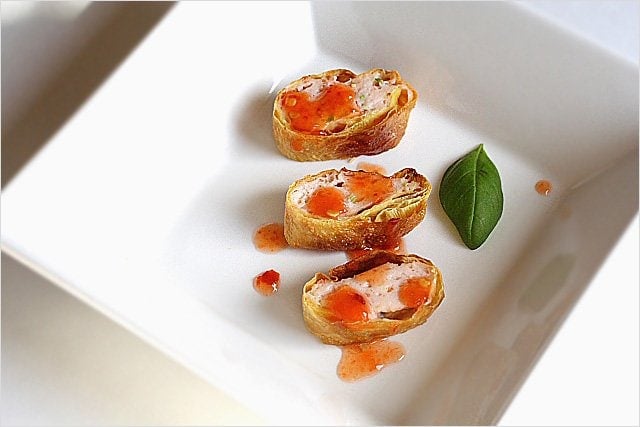 Recipe: Vietnamese Tau Hu Ky (Bean Curd Skin with Shrimp)
Ingredients:
1 pound raw shrimp (smaller shrimp)
Dry bean curd skin (cut into 6 in. x 9 in. pieces; 4 pieces)
1 clove garlic 3 thin slices fresh ginger
1/8 teaspoon salt
1/4 teaspoon sugar
1 egg white, beaten until frothy
1 stalk scallion (finely chopped)
2 dashes white pepper powder
2 teaspoons lard or cooking oil
Method:
1) Rinse and devein the shrimp.
2) Dry the shrimp thoroughly with paper towels.
3) Put the shrimp, ginger, garlic, white pepper, lard into a food processor and blend well to form a paste.
4) Transfer the shrimp paste into a bowl.
5) Beat the egg white with an electronic hand beater until frothy.
6) Combine the shrimp paste with beaten egg white and blend well with hand.
7) Add finely chopped scallion to the shrimp paste.
8) Divide the shrimp paste into four equal portions.
9) On a chopping board, use a damp towel to wipe the surface of the dry bean curd skin until it's soft for wrapping.
10) Put the shrimp paste in the middle bottom of the bean curd skin and roll it into a 4 in. by 3 in. pieces. Seal and hold the sides and edges with some shrimp paste.
11) Heat up a wok of oil and fry them until golden brown.
12) Cut the Tau Hu Ky into bite size pieces and serve with garlic chili sauce.

Most-Pinned Recipes
Ginger Garlic Baked Chicken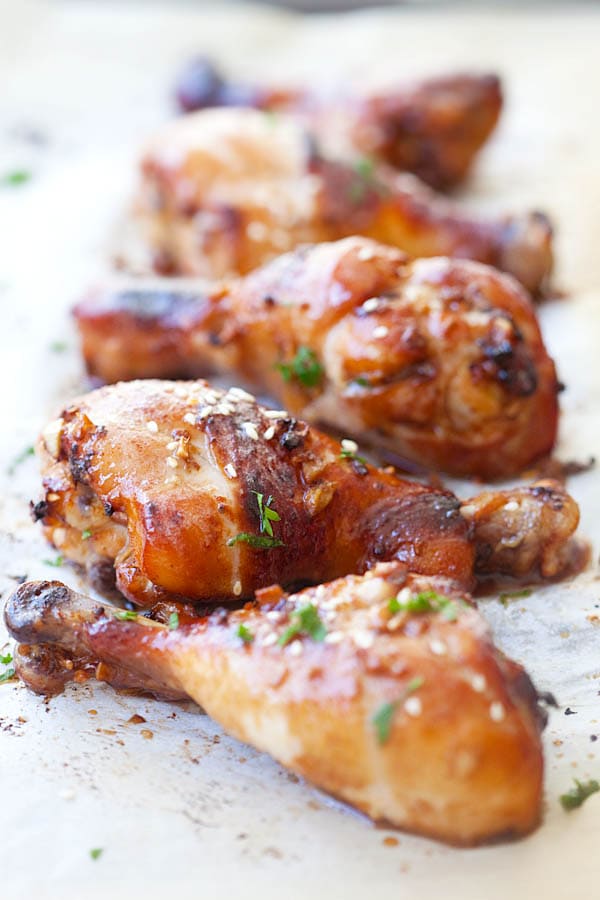 Crab Rangoon (Cream Cheese Wontons)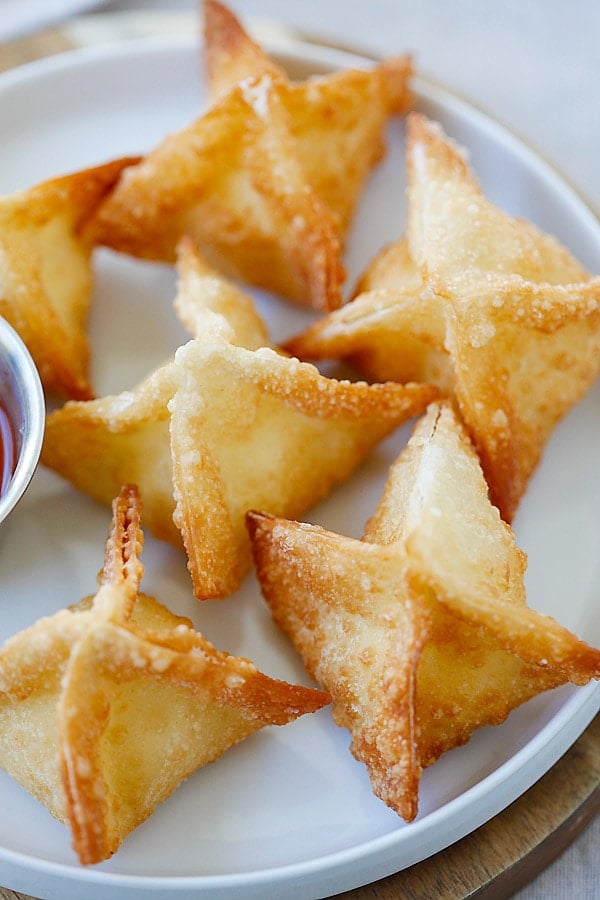 Chicken Wontons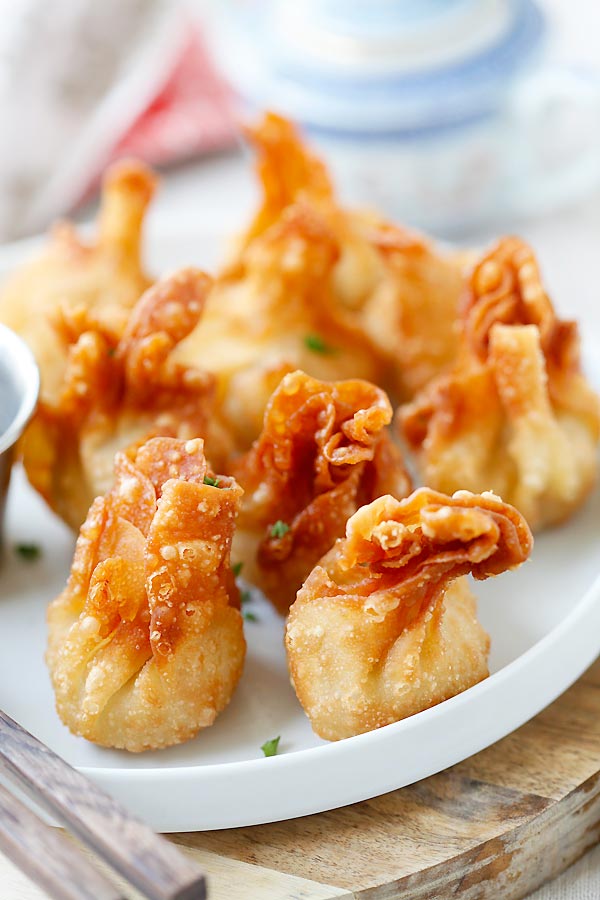 Onion Scallion Beef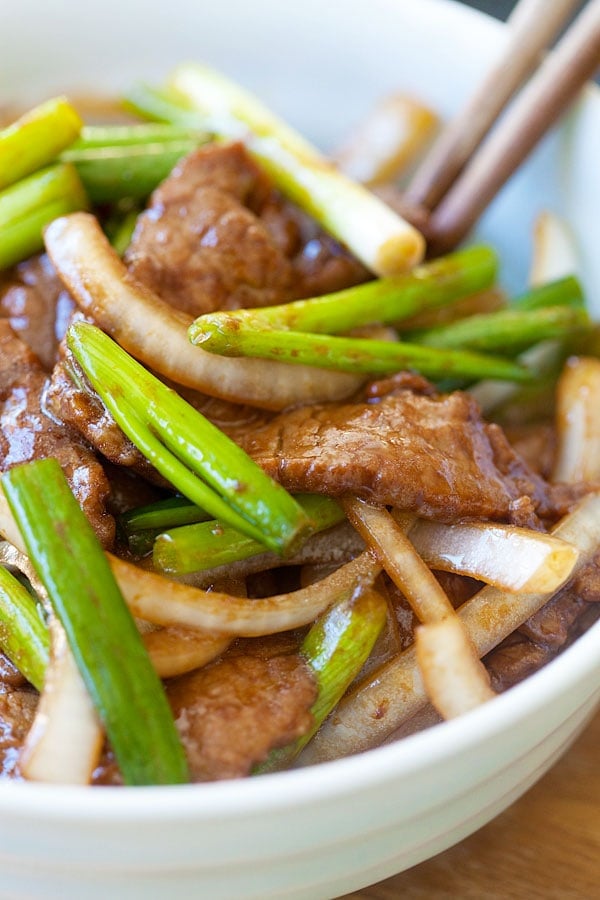 Thai Chicken Sate with Peanut Sauce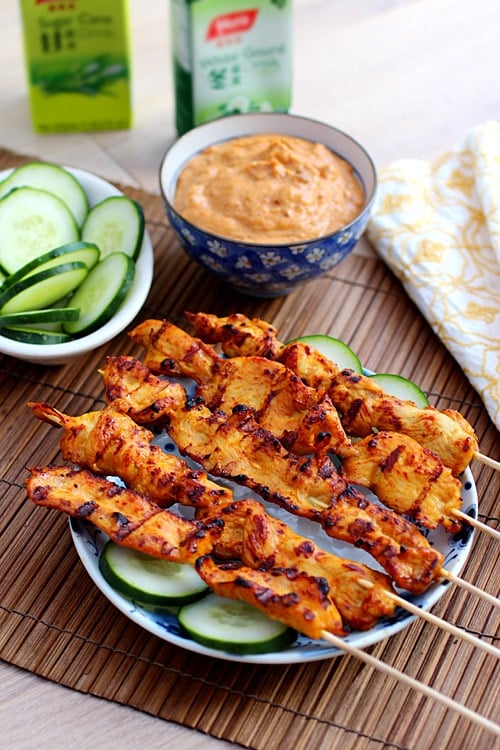 Thai Peanut Sauce