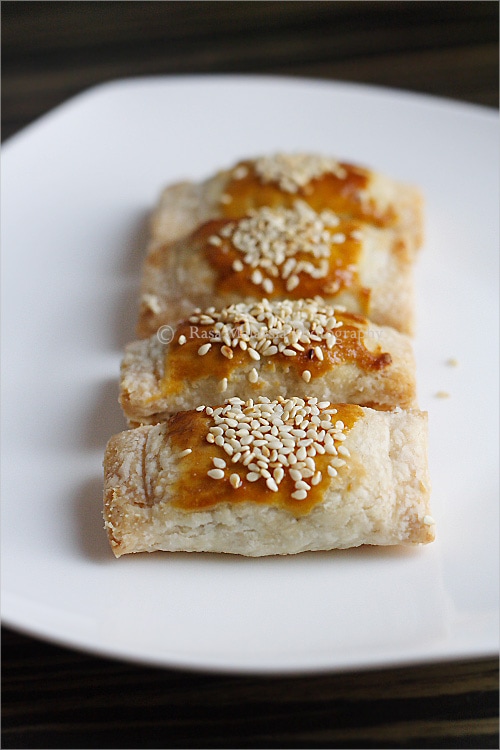 Greetings from Beijing!
I am here for a few weeks. It's summer now and the weather has been warm and breezy. If it's not because of the frigid cold winter months, I might well be delighted to live and work in Beijing, for a little while.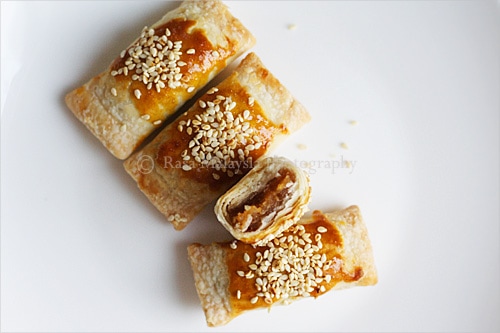 I simply can't say enough how I love Chinese food–I mean, the "real" kind of Chinese food–not the kind you get in most American Chinese restaurants. Everyday, I ponder what type of Chinese food I wanted to eat: Sichuan, Cantonese, Shanghainese, Yunnanese, Guizhou, Shandong, Beijing Imperial, noodles, dumplings, snacks, and the list goes on. Real Chinese food never fails to surprise and impress me, just like the red bean pastry that I have been buying from this little shop near where I stay…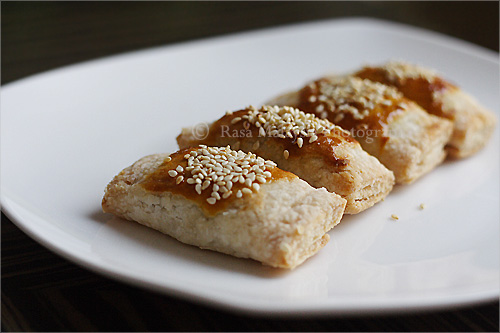 Baked to flaky perfection, they are filled with creamy and smooth red bean paste. The red bean paste is unlike the ones we usually get, but golden brown in color. I am not sure how they made it, but I would guess they are not using the skin of the red beans. Without a doubt, the creaminess comes from lard–the magic ingredient in Chinese cooking that makes food creamy and silky smooth.
Tomorrow marks the annual celebration of the dragon boat festival where rice dumplings (粽子) will be served. It's also a long weekend and I'll take a side trip to Shanxi to visit a couple of UNESCO world heritage sites. Please stay tuned to join my adventures in China.