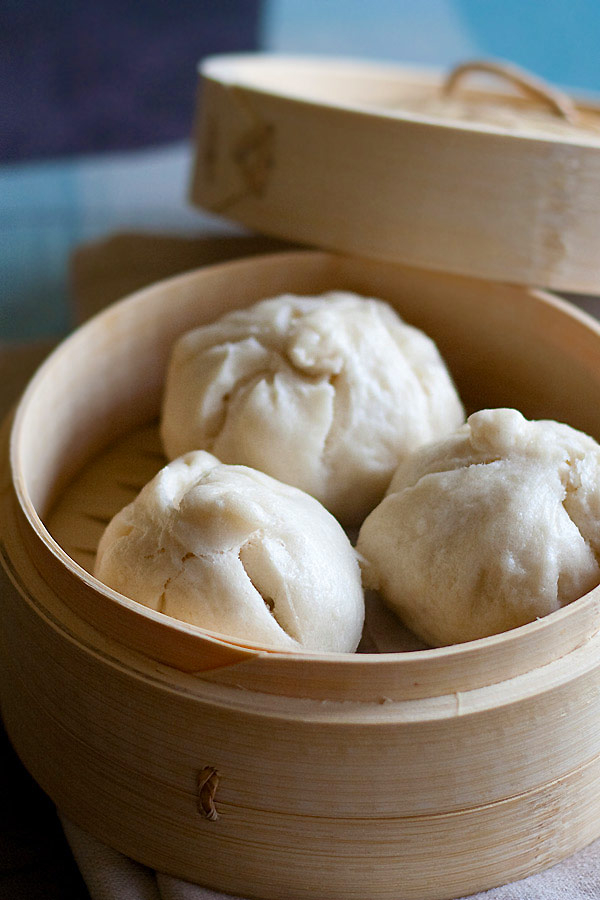 Red Bean Steamed Buns
Red Bean Steamed Buns – soft, fluffy and pillowy steamed buns filled with red beans. The buns are so good you will want them every day with coffee!!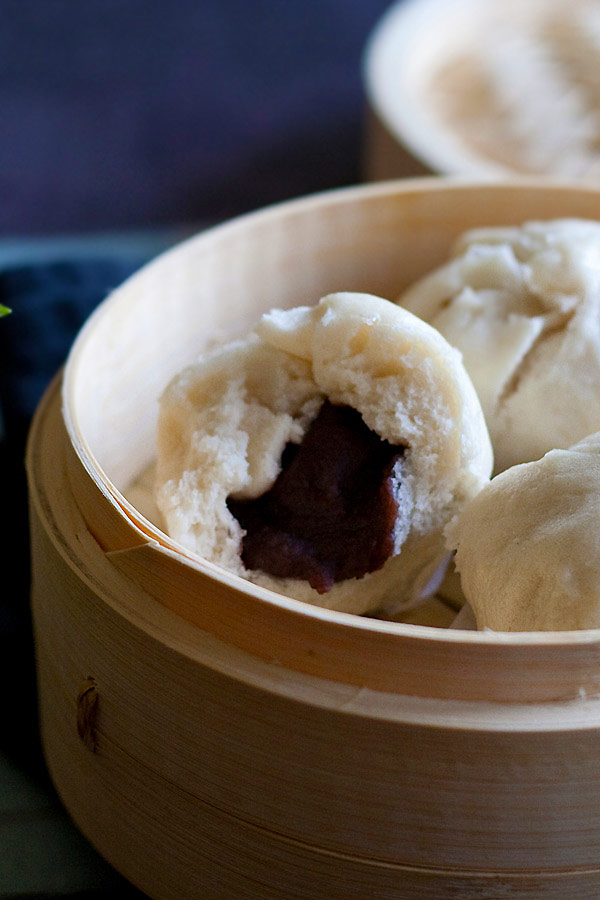 This is my second creation using red bean paste. It's still amazing to me that I made three completely different Chinese desserts using just a can of red bean paste…it's such a versatile ingredient.
There are many different kinds of bao or steamed buns, but one of my absolute favorite is Tau Sar Bao (豆沙包).
When I was little, my aunt used to make them for me. They were great afternoon snack for the family and I would watch and help her whenever she made them. She would knead the dough patiently–and wait for hours for it to rise–before it was ready for the filling.
She told me that her secret ingredient was milk (instead of water for the dough), and that milk made the buns extra fragrant.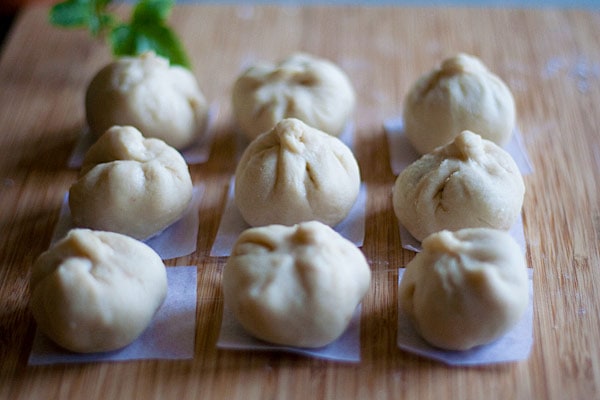 Other than that, her homemade red bean paste was very dark in color (almost black) with a smooth as silk texture. I learned from her that the darker the red bean paste, the better the taste and I couldn't agree more with her on that. One of these days, I will have to learn the secret recipe from her.
Anyway, here is my cheated version using canned red bean paste and off-the-shelf steamed bun mix. There is really not much of a recipe to share here as I just followed the instructions of the steamed bun mix, filled the dough with the red bean paste, and steamed.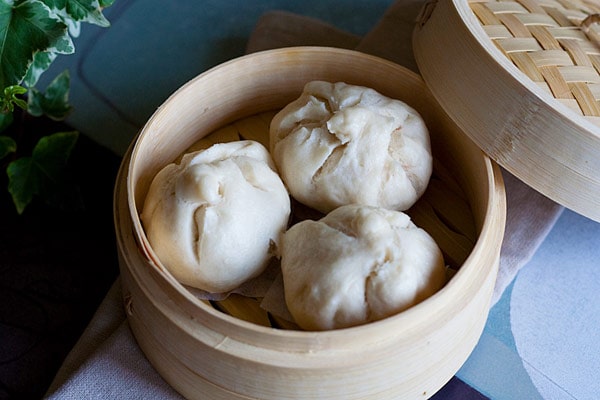 The red bean paste didn't ooze out of the steamed bun like a flowing lava but this is just as good as it gets.