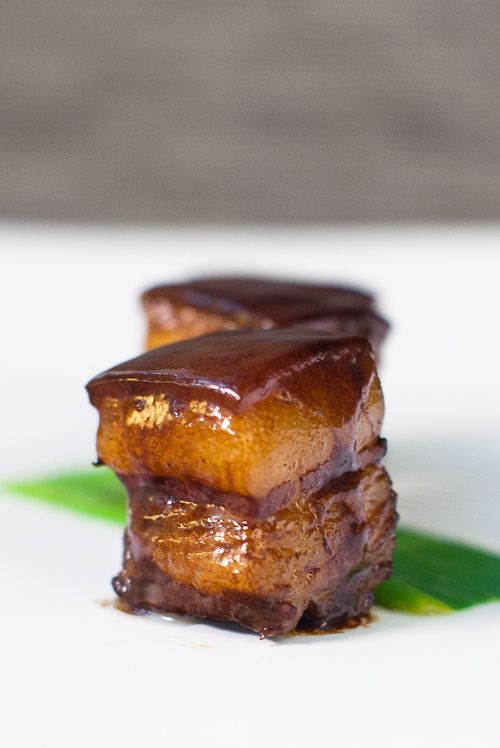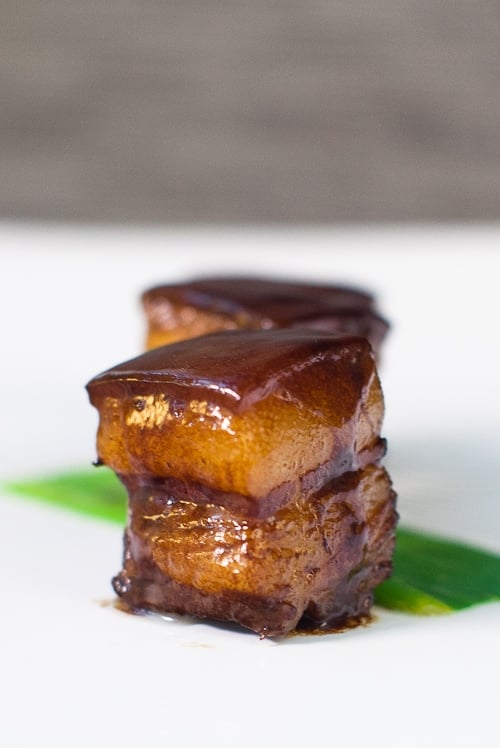 Red-cooked Pork Belly
Red-cooked Pork Belly – Chinese recipe where pork belly is braised in spiced soy sauce for hours.
Easy red-cooked pork recipe that is tasty and authentic.
Shanti is a good friend of mine, we met each other through her husband Peikwen Cheng—my ex-colleague and the most talented photographer I know.
Based in Beijing, Shanti travels all over China meeting with local families to learn about authentic home-style Chinese cooking.
Her many journeys are documented on ShowShanti.
If you're a fan of local culture and story-telling, you have to check out ShowShanti.
She is also the proud designer of her gorgeous and colorful Chinese aprons, which you can enter to win.
Don't miss this scrumptious red-cooked pork belly recipe, which she learned from real Chinese home cooks in China, and remember to start following her adventures on ShowShanti.com.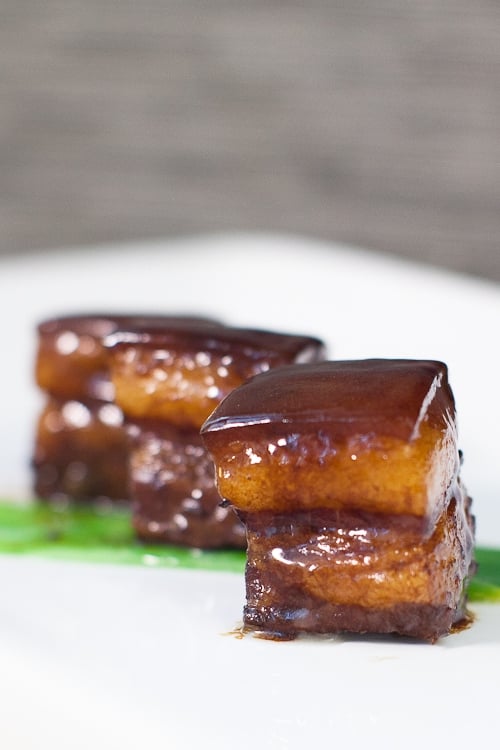 When I first came to China, I didn't know about Chinese food any more than what I had eaten at countless Chinese restaurants in California.
Typical dishes my family and I would order included egg flower soup 蛋花湯, barbecued-pork steamed buns 叉燒包, spareribs in black bean sauce, barbecued pork, roast pork, Cantonese roast duck, glutinous rice stuffed with pork and steamed in lotus leaves 糯米雞, Ma Po tofu, and pork fried rice.
Those dishes were a great beginning for my American Chinese food repertoire.
Upon living in China, I encountered many more dishes; too many to list and yet so many more to try.
The dish that quickly made an impression on me was hóngshāo ròu (红烧肉, red-cooked pork belly)—cubed cuts of pork belly braised in soy sauce and fragrant spices with fat that tenders the lean and falls apart in the mouth.
The savory-sweet combination seduces the taste buds, rendering me addicted to this dish for life.
As I write this, I wonder, "Is it time for me to stew another pot of this simple dish that waited nearly three decades to find my appetite?"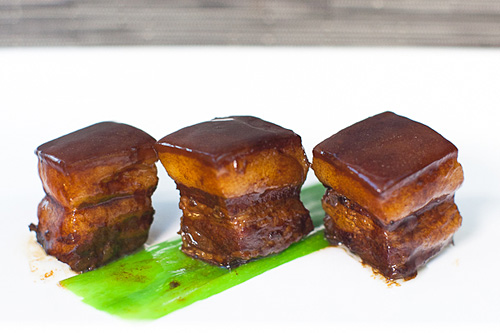 I learned a version from one Shanghai family (Chen Chen's hóngshāo ròu recipe) that had neither chili nor spice; I felt something was missing.
I'd learned hóngshāo yu (red-cooked fish), hóngshāo shanyu (red-cooked eel), hóngshāo tuji (red-cooked organic chicken), and hóngshāo zhuti (red-cooked pig's feet); all of which included fragrant spices like star anise, chilies, Sichuan peppercorn, cassia bark, and black cardamom.
I prefer hóngshāo ròu with chilies, Sichuan peppercorn, star anise, and cassia bark. Hóngshāo ròu is a simple dish and deserves every spice and minute you can give to its perfection.
After making different variations of hóngshāo ròu, I have decided upon a medley of flavors that makes my own family claim this recipe a favorite.
As with all home-style recipes, you learn someone's original recipe then you make it your own.
Stick to my recipe a few times then stray with the muse of your own taste buds.
Serve hóngshāo ròu with rice and Chinese broccoli.
Enjoy!
Click Here to Pin This Recipe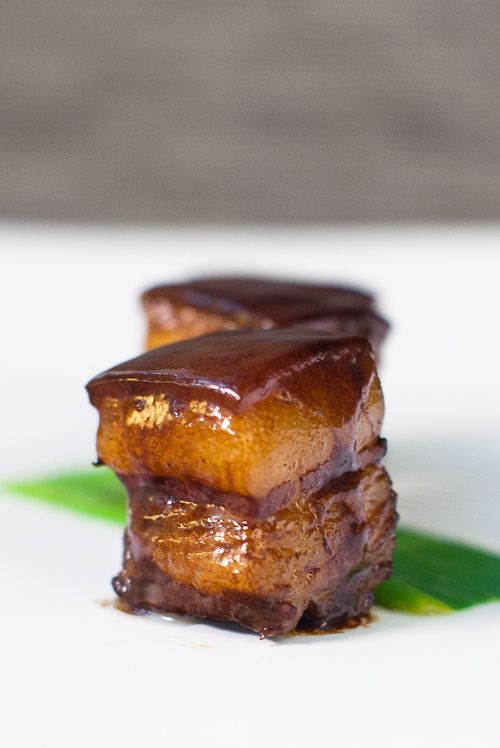 SUBSCRIBE AND NEVER MISS A RECIPE
SUBSCRIBE TO RASA MALAYSIA NEWSLETTER AND GET EASY AND DELICIOUS RECIPES DELIVERED TO YOUR INBOX. If you try my recipe, please use hashtag #rasamalaysia on social media so I can see your creations! Follow me on Facebook | Instagram | Pinterest | Twitter for new recipes, giveaways and more.