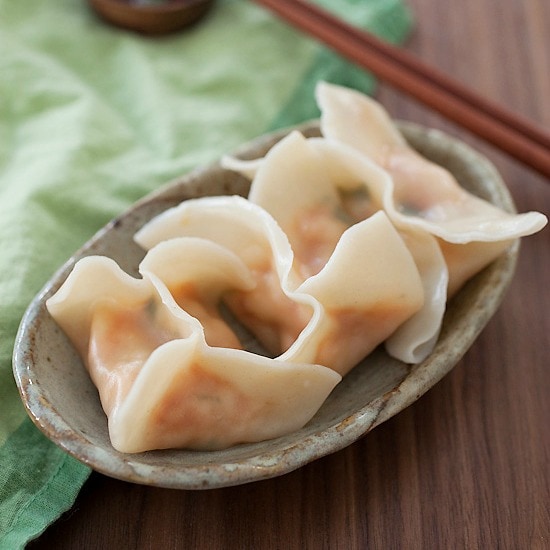 Red Curry Shrimp Dumplings
Red Curry Shrimp Dumplings Recipe. Addicted to this mildly spicy and absolutely DELICIOUS dumplings. 20 Minutes to make | rasamalaysia.com
Prep time:
Cook time:
Total Time: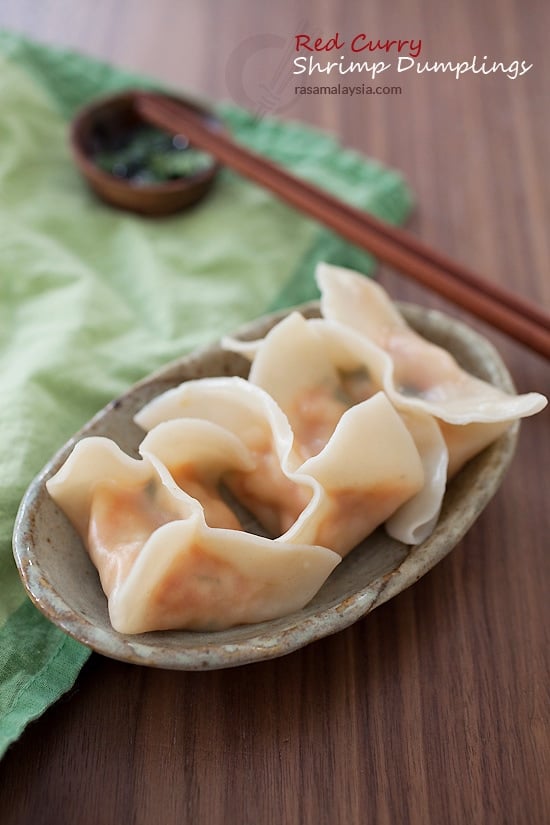 Red Curry Shrimp Dumplings Recipe
Serves 2 | Prep Time: 15 Minutes | Cook Time: 5 Minutes
Ingredients:
8 oz shelled and deveined shrimp
2 teaspoons red curry paste
2 teaspoon fish sauce
1 teaspoon constarch
A little egg white
Cilantro leaves, roughly chopped
Dumpling wrappers
Water, for wrapping
Method:
Roughly chop the shrimp into pieces, transfer the shrimp into a bowl and combine it with the red curry paste, fish sauce, cornstarch, egg white and cilantro leaves. Stir to combine into a sticky filling.
To wrap, place a heaping teaspoon of the filling onto the middle of a dumpling wrapper. Dip your index finger into some water and trace the outer edges of the dumpling wrapper. Fold up to form a half moon shape but only pinch to seal the middle part. Turn the dumpling and fold up the other two edges. Seal and pinch to form a nice and tight parcel like below. Repeat the same until you use up all the filling.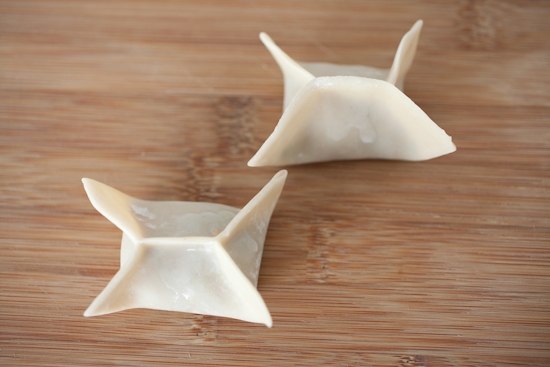 Heat up a pot of water and bring it to boil. Drop the dumplings into the hot boiling water. As soon as they float to the top, they are ready. Scoop out with a slotted spoon, shake off the excess water, transfer to a plate and serve immediately.

NEW! Menu Pairing Ideas:
Most-Pinned Recipes
Ginger Garlic Baked Chicken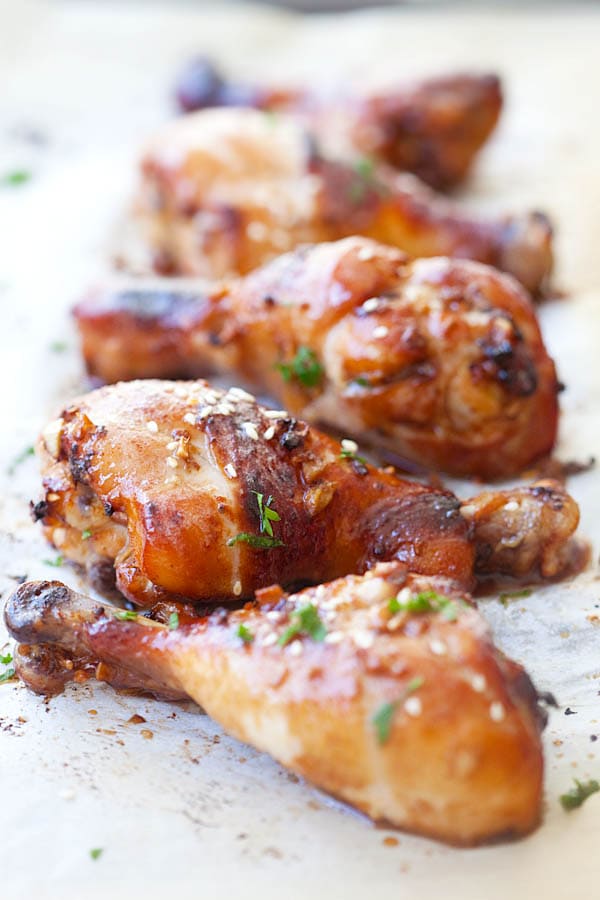 Crab Rangoon (Cream Cheese Wontons)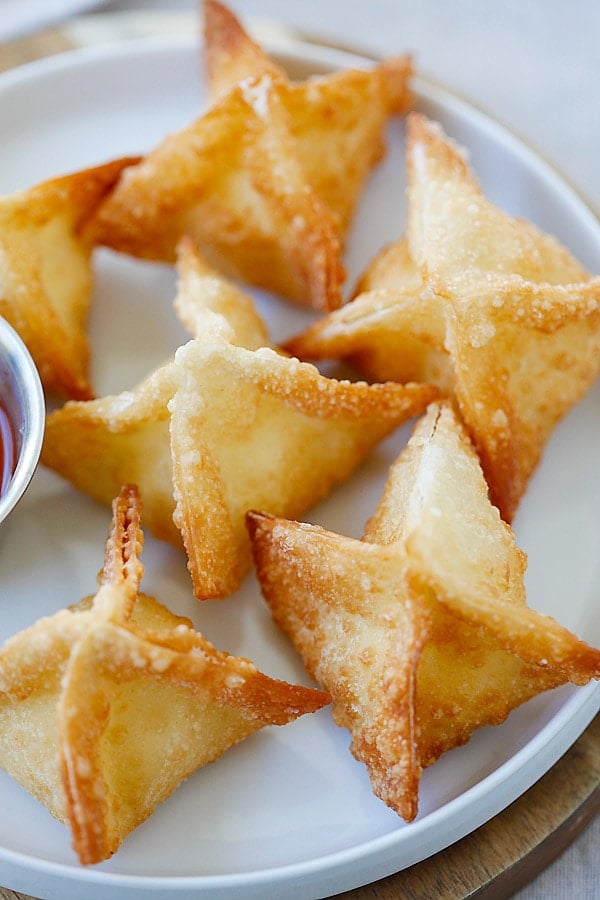 Chicken Wontons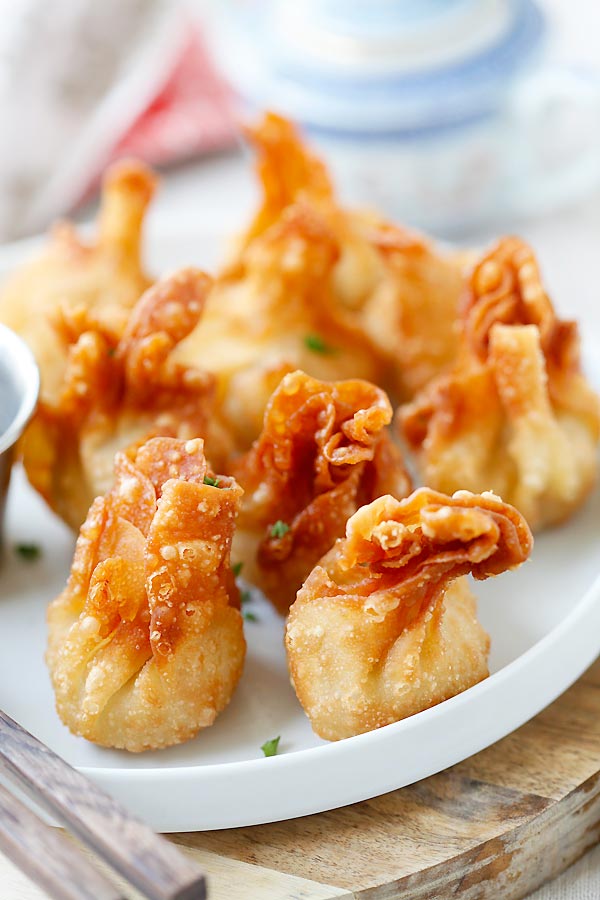 Onion Scallion Beef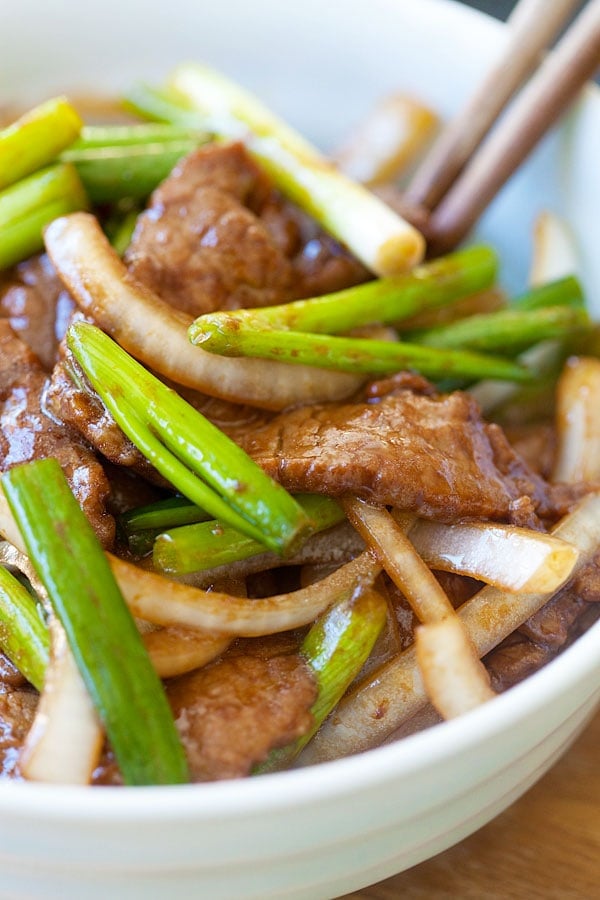 Thai Chicken Sate with Peanut Sauce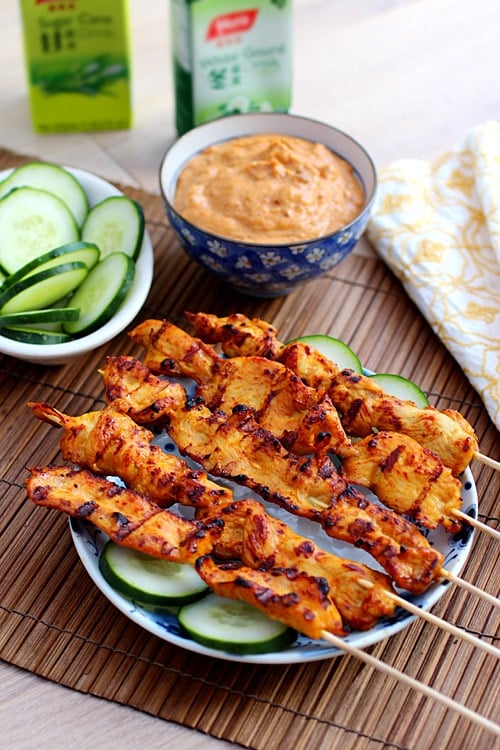 Thai Peanut Sauce