Shanghai Ding is a Shanghainese restaurant in Penang. I love Shanghainese food and couldn't pass up the opportunity to try the food at Shanghai Ding. I took my whole family there and sampled a lot of great dumplings, dim sum, and rice and noodles. Penang is not Shanghai, but I was very pleased with the quality of food there. I think the variety is great and unlike other typical dim sum restaurants, plus the price is really reasonable and quite cheap.
This is their flagship specialty: Crab Meat Xiao Long Bao or 蟹肉小笼包. I am not a novice in this delicacy and have had the best Xiao Long Bao in Shanghai, Taipei, and Hong Kong. Theirs are authentic and quite tasty–the skin thin and the dumplings are filled with hot and juicy broth. The traditional Shanghai Xiao Long Bao or 上海小笼包 (with just pork meat) are pretty good, too.
This is another must-try at Shanghai Ding. Called Pokey Mouse or 奶皇刺猥, these little porcupine buns were filled with sweet custard. I loved the "popping" texture of the bun as they were sparsely coated with poppy seeds…
This is prawn siu mai filled with sweet and succulent prawn. I don't like the typical pork siu mai so this prawn siu mai is definitely one of the items I recommend if you love prawn.
Crispy prawn rolls with mayonnaise. Delicious!
Mango cheese. Crispy on the outside and tastes extremely "exotic" and interesting on the inside with a filling of mango and cheese.
Fried radish cake with seafood. This is well done because I could taste the "wok hei" (breath of wok).
If you are going with your loved ones, you don't want to miss this cute heart-shape fried rice. Called QQ fried rice, the fried rice is QQ in texture and most importantly, they look so "cute" to eat. :)
Other specialties of Shanghai Ding are: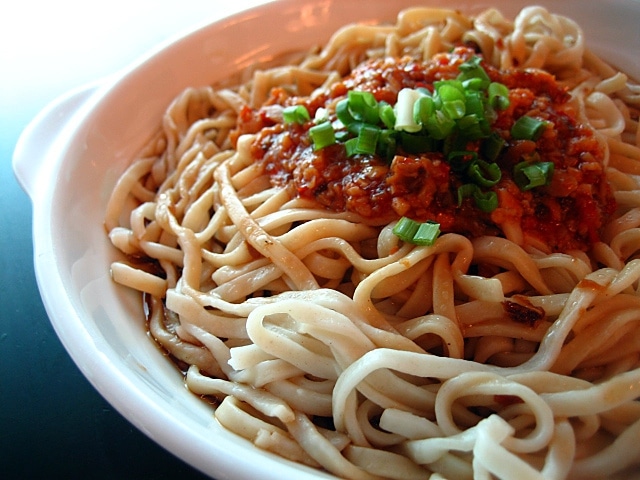 Shanghainese La Mian (上海拉面)–a simple noodle dish with spicy meat sauce topping. The plain La Mian with just scallions and peanut sauce is very addictive, too.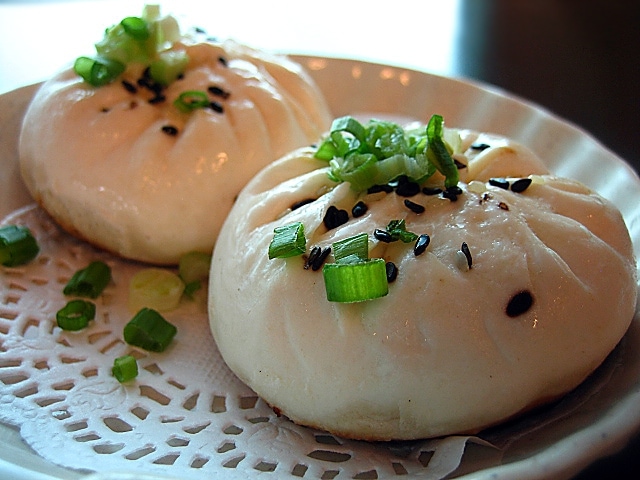 Pan-fried Shanghainese Bun (上海菜肉包), the buns were steamed and then pan-fried, the contrasting texture of steamed softness and pan-fried crispiness complement the light filling of minced vegetable and meat.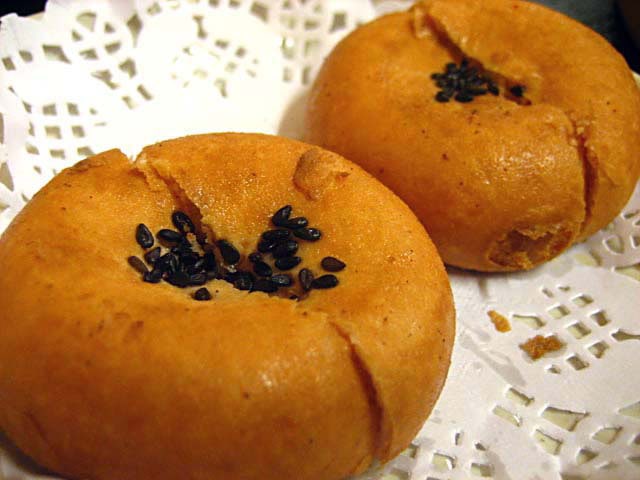 I am a huge fan when it comes to red bean paste, interestingly their red bean paste bun or 南乳豆沙饼 are made with a tint of red fermented bean curb cheese (南乳), these buns are so soft and aromatic.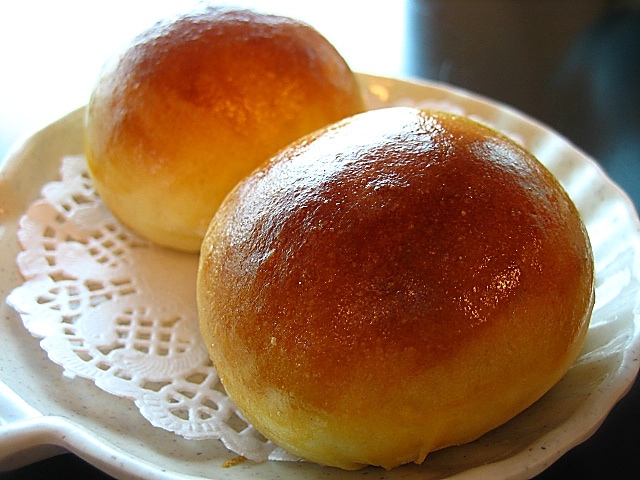 Sweet Yam Bun or  香芋包, baked buns with sweet yam paste.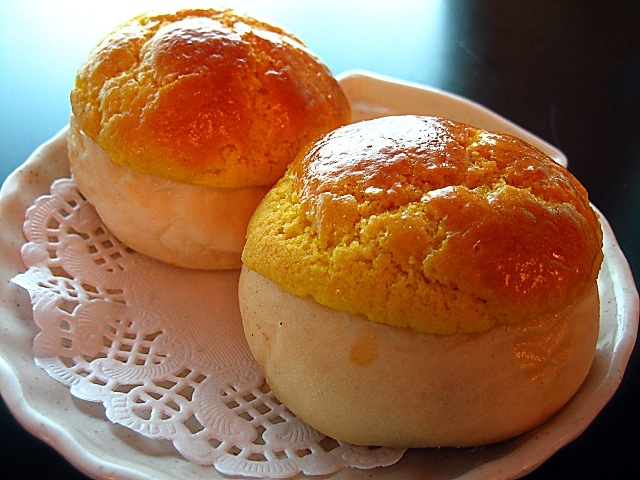 Pineapple Buns or bo lo bao (菠蘿包) are baked buns with sweet crusty toppings; they are great as a takeout for breakfasts or tea.
For dessert, you should ask for Durian Pancake or 榴莲煎糕.  It's durian wrapped in a pancake.
Other than dumplings, noodles, and dim sum, they also offer regular lunch and dinner dishes such as Shanghainese dongbo rou (pork belly), etc. When I was dining there, I saw some mainland Chinese engineers (working at the second Penang Bridge) and also some Japanese there. All in all though, you should check it out.
Shanghai Ding / 上海鼎
Blk H, 4G, Persiaran Bayan Indah,
Bayan Bay, 11900 Penang
Tel: 04-644-1644
Note: Below is their poetic Chinese tagline. It basically outlines the basic steps to eating Shanghai Xiao Long Bao. To learn more about the proper ways of eating Xiao Long Bao, please refer to my eating guide here.
慢慢移, 轻轻提,
先开窗, 后吮汤,
馅儿滑, 肉更香,
别把嘴儿烫,
莫让包儿凉.