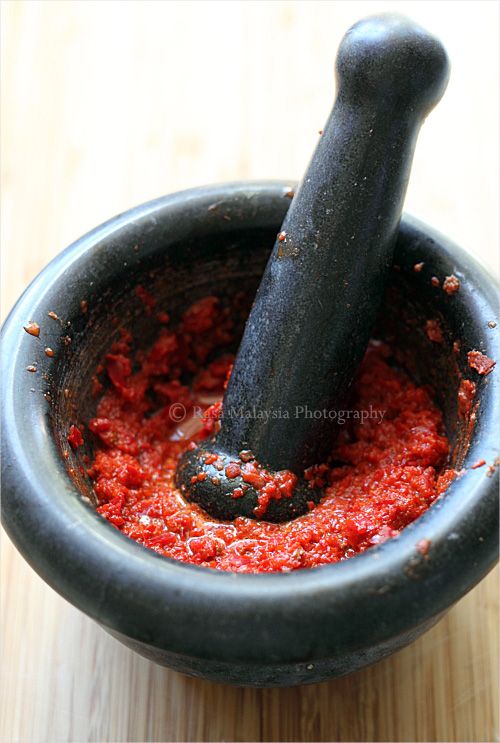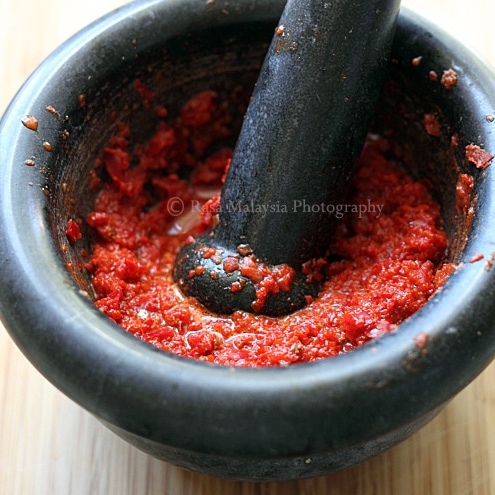 Sambal Belacan
Sambal belacan is a Malaysian condiment and the basic building block for Malaysian food. The best sambal belacan recipe with easy step-by-step photo guide.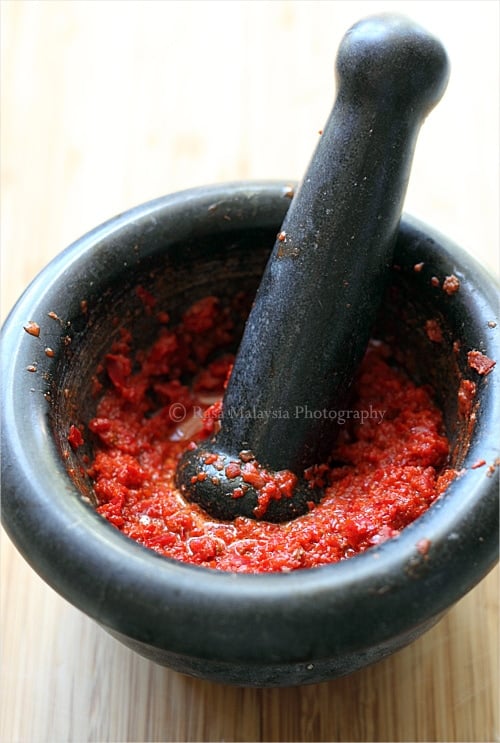 Sambal belacan is a must-have Malaysian condiment and the key ingredients for many delicious Malaysian recipes. In this sambal belacan recipe, you will find step-by-step photos and detailed method on how to make sambal belacan.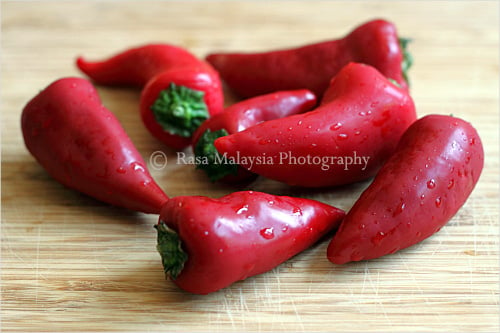 Sambal Belacan Recipe
Serves 4 | Total Time: 15 Minutes
Ingredients:
4 oz seeded chilies, thinly sliced
1 tablespoon belacan (shrimp paste)
1 – 1 1/2 teaspoons sugar
2 tablespoons Calamansi lime juice or lime juice
Salt to taste
Method:
Clean chilies with running water, seeded and sliced. Transfer the chilies to a mortar.
Heat up a wok or pan on low heat and "toast" the belacan until aromatic. The texture of the belacan would turn dry and powdery after toasting. Transfer out and add to the chilies and start pounding with the pestle until fine. (Some people like their sambal belacan somewhat coarse so it's personal preference.)
Transfer out to a bowl, add salt and sugar to taste and add lime juice (or Calamansi lime juice). Blend well. You can keep the sambal in the refrigerator for a couple of days, or freeze in the freezer for a longer period.
Cook's Note:
If you don't have a mortar and pestle, you can use a mini food processor to grind everything. If you like extra fiery kick in your sambal, you can add a few bird's eye chilies.
Most-Pinned Recipes
Ginger Garlic Baked Chicken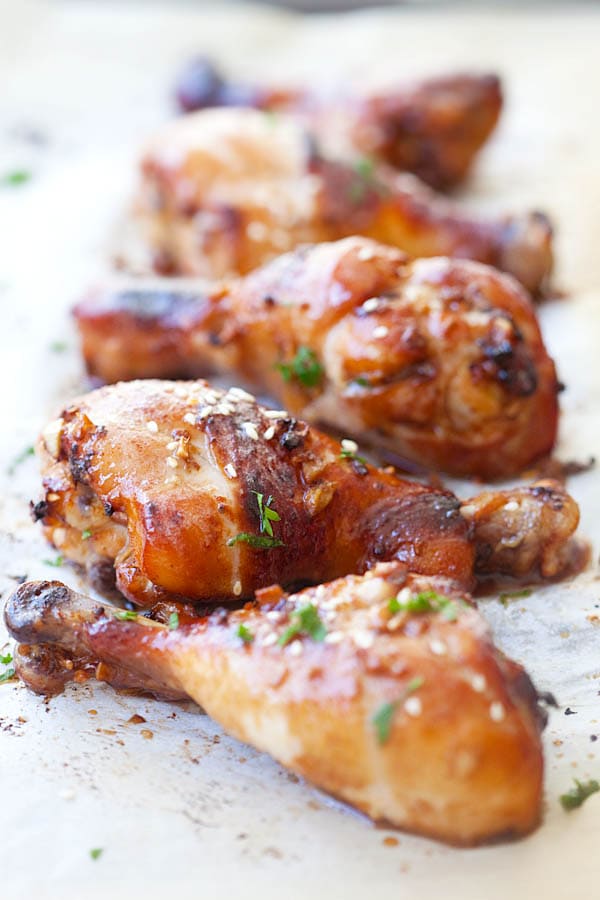 Crab Rangoon (Cream Cheese Wontons)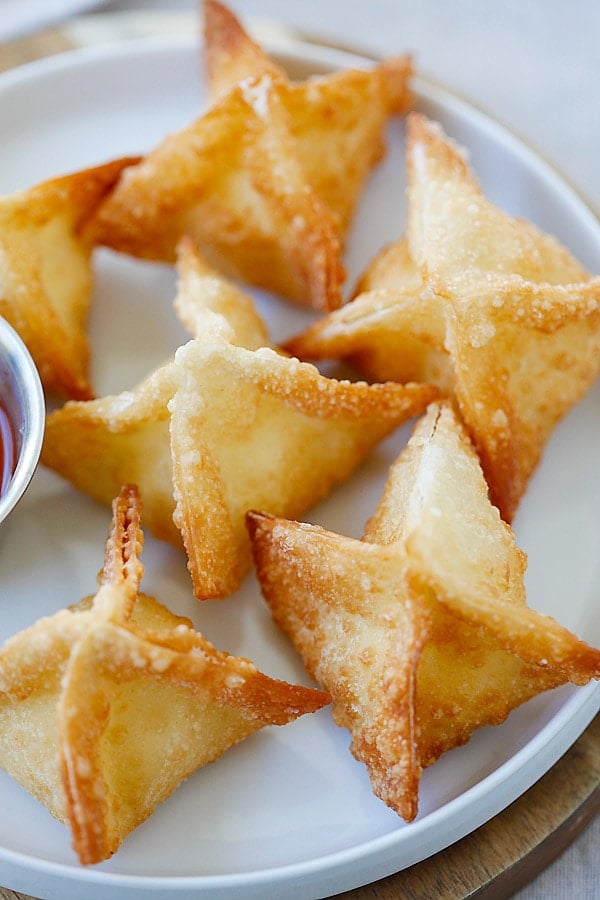 Chicken Wontons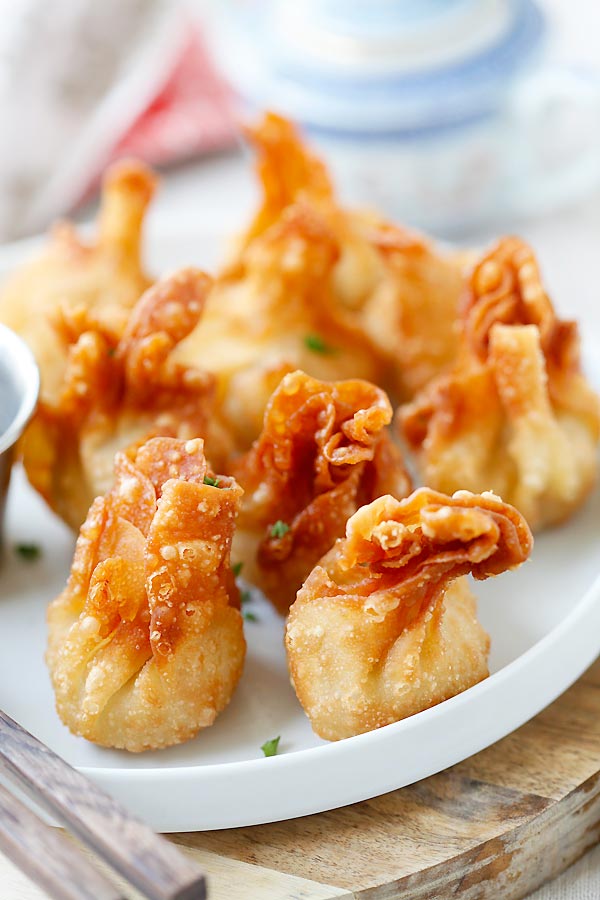 Onion Scallion Beef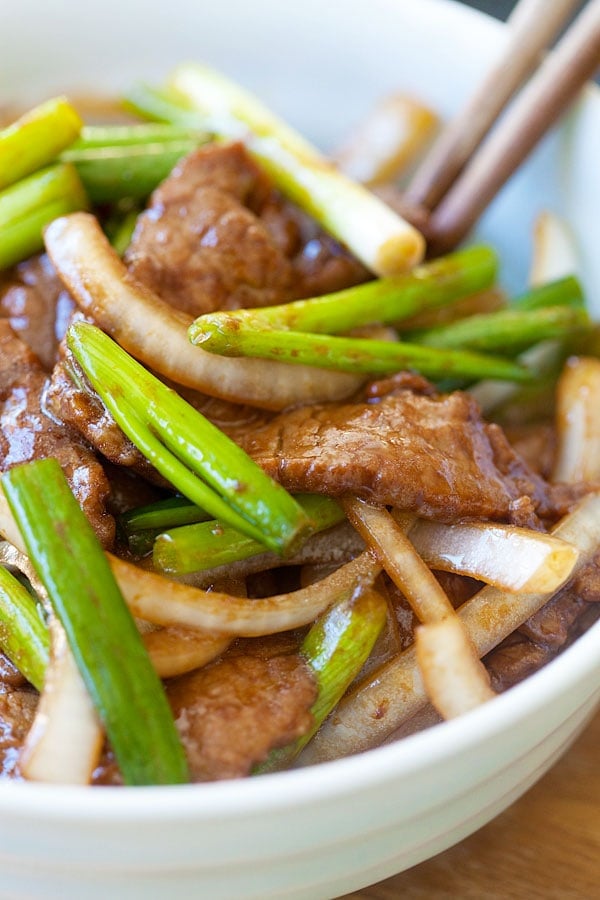 Thai Chicken Sate with Peanut Sauce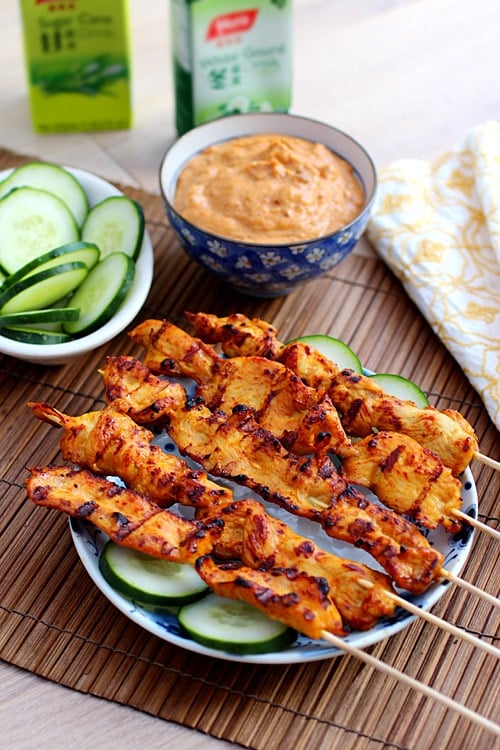 Thai Peanut Sauce