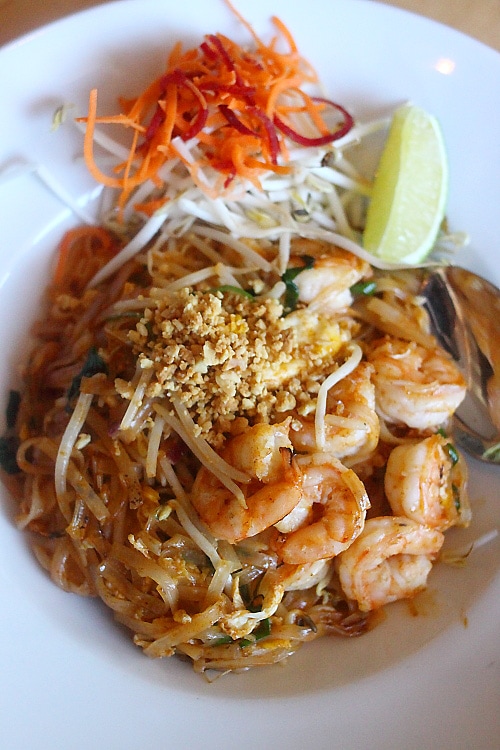 Other than The Cosmopolitan Las Vegas, one of the highlights of our recent trip to Las Vegas was a Malaysian & Thai restaurant called SATAY. It's not easy to come across a good Malaysian restaurant in the United States, even in California. It was a pleasant surprise when we dined out at SATAY as we thoroughly enjoyed the authentic flavors of home.
SATAY was started by a Malaysian family who immigrated to the United States. The menu offers a great selection of classic Malaysian dishes as well as Thai dishes. After a few days of heavy buffet dining, I was craving for Malaysian street food and noodles. We had a company of four people so it allowed us to order all the Malaysian dishes I had been craving.
We started out with chicken and beef satay. The satay were a cross-over between Malaysian and Thai satay. I loved the chunkier peanut sauce (which is iconic to Malaysian satay sauce), but the Thai cucumber salad offered a refreshing taste to the meat.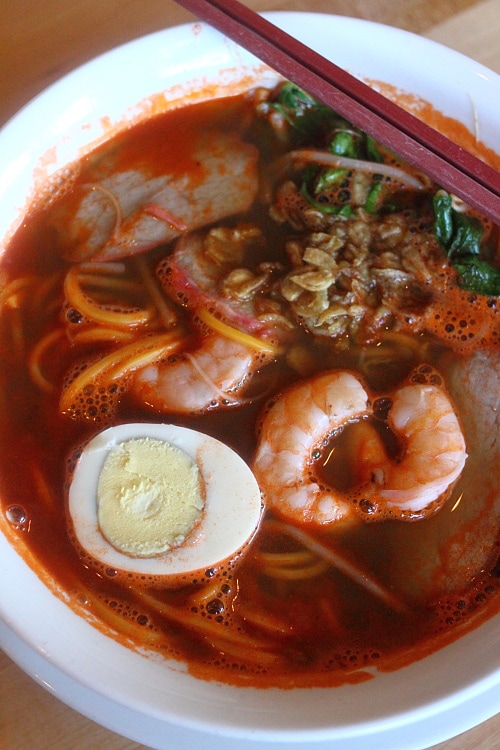 Next up was the Char Kuey Teow, which is Malaysian fried flat noodles. This dish is hard to replicate at home because regular gas range just doesn't cut it when it comes to the elusive wok hei (breath of wok). The noodles and succulent shrimp were nicely charred, with just the right amount of heat.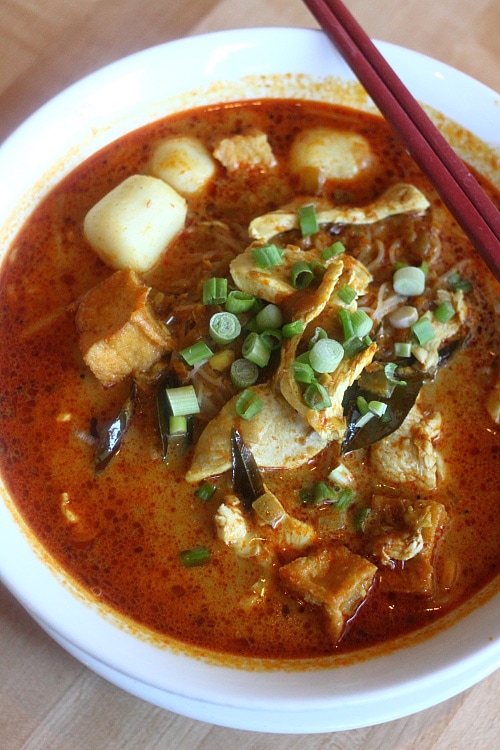 No Malaysian meal is complete without a piping hot bowl of curry laksa and my favorite Penang Hokkien Mee (prawn noodle soup), so we all shared these two legendary Malaysian street food fares. It was utterly gratifying to slurp the noodles while sipping the fiery hot curry broth. I also loved the bouncy fish balls and fried tofu puffs.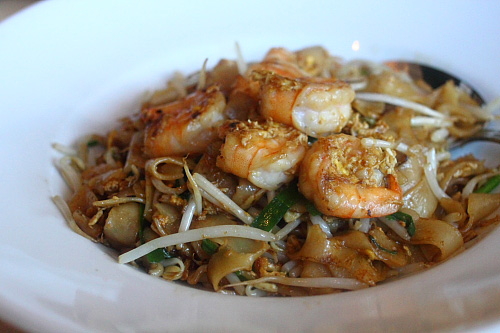 A quick look at the Penang Hokkien Mee soup base, I knew that it would be good. The best Hokkien Mee is made with tons of shrimp heads, and this intense orange-hued broth was a sign that they were indeed made with shrimp heads. A quick taste of the broth immediately transferred me back to Penang, Malaysia. I could always use a good bowl of Hokkien Mee.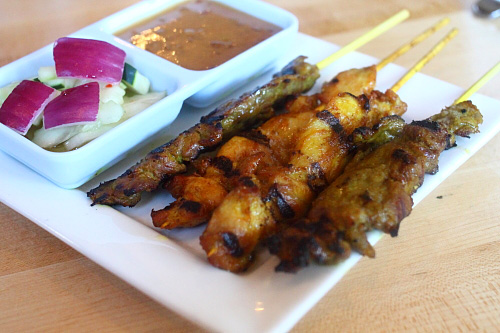 Last but not least, we also had a serving of Pad Thai as this is one of their signature and most popular dishes. A good Pad Thai is all about the perfect balance of the four flavors of Thai cooking: sweet, sour, salty, and spicy. It was a great ending note to a wonderful lunch meal.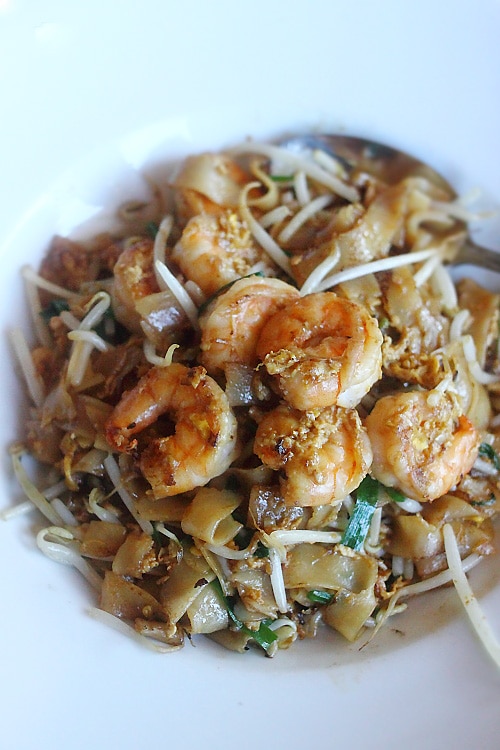 If you're in Las Vegas and wish to venture out of the same old hotel buffets or Chinatown, do drop in and check out SATAY. It's practically 5 minutes drive from the strip, in a plaza with ample parking spots. I'm sure you will enjoy the food here. SATAY also caters to private dinners and functions, call them to inquire further.
SATAY Las Vegas
3900 Paradise Rd, Suite N
Las Vegas, NV 89169
702-369-8788
[email protected]
Website: http://www.sataylasvegas.com