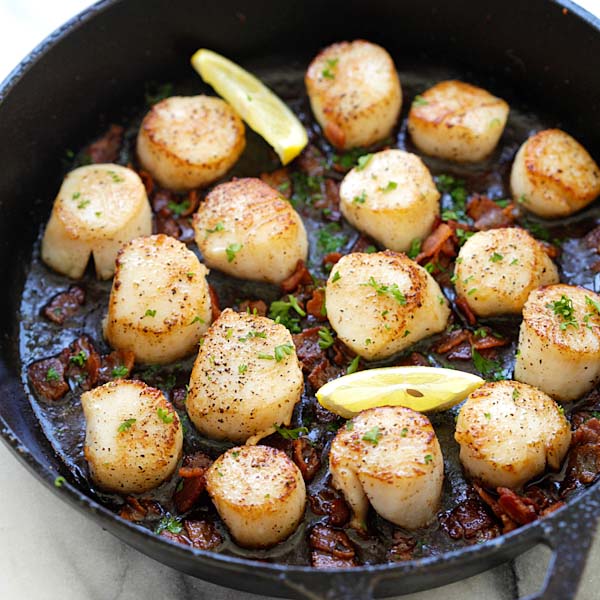 Seared Scallops with Bacon
Seared Scallops with Bacon – easy seared scallops with crispy bacon bites in butter and lemon. Succulent, juicy, restaurant quality and much cheaper
Prep time:
Cook time:
Total Time: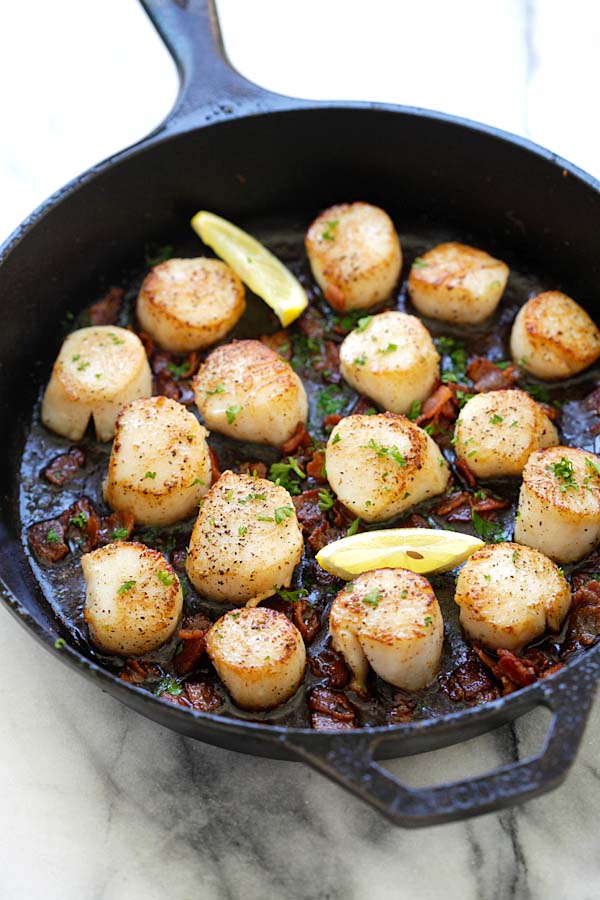 Seared Scallops with Bacon
Seared Scallops with Bacon – easy seared scallops with crispy bacon bites in butter and lemon. Succulent, juicy, restaurant quality and much cheaper!
Scallops are very easy to make at home. All you have to do is searing them; in this seared scallops with bacon recipe, you use bacon to complement the flavors of the scallops. They are heavenly!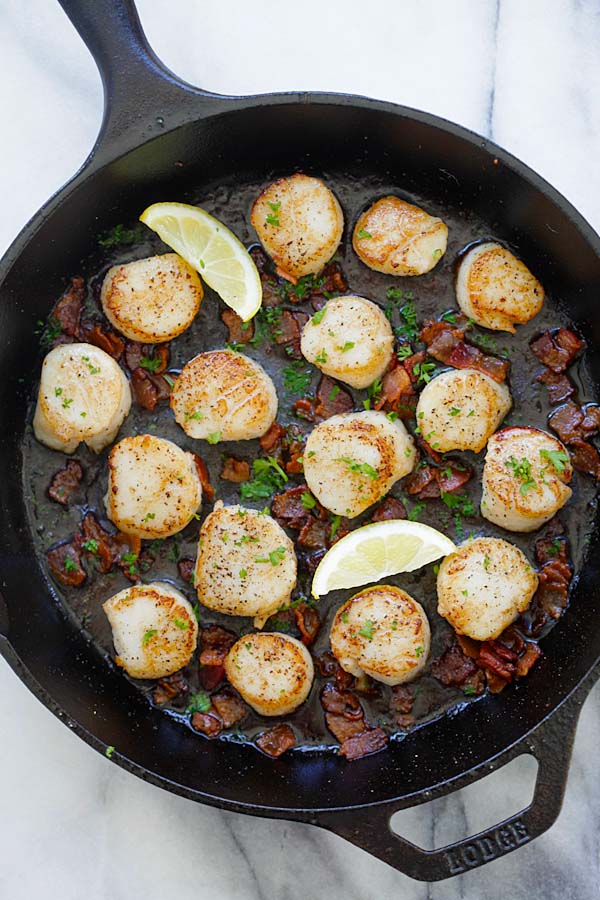 Seared Scallops with Bacon Recipe
Serves 2 | Prep Time: 5 Minutes | Cook Time: 10 Minutes
Ingredients:
1 1/2 lbs scallops
Salt
Ground black pepper
Pinch of cayenne pepper
4 slices bacon, cut into small pieces
Lime wedges
1/2 tablespoon chopped parsley
Method:
Remove the ligaments attached to the side of the scallops. Rinse and pat dry with paper towels. Season both sides of the scallops with salt, black pepper and cayenne pepper.
Heat up a skillet (cast-iron preferred) on medium heat and cook the bacon until the fat renders out and they become golden and crispy. Remove the bacon from the skillet but keep the bacon fat in the skillet. Transfer the scallops to the skillet and pan sear each side for about 1 minute or until the surface turns crisp and golden brown. Turn to the other side and repeat the same.
Add the bacon back, and squeeze some fresh lemon juice on top of the scallops. Top with the chopped parsley and serve immediately.
NEW! Menu Pairing Ideas:
Most-Pinned Recipes
Chili Lime Chicken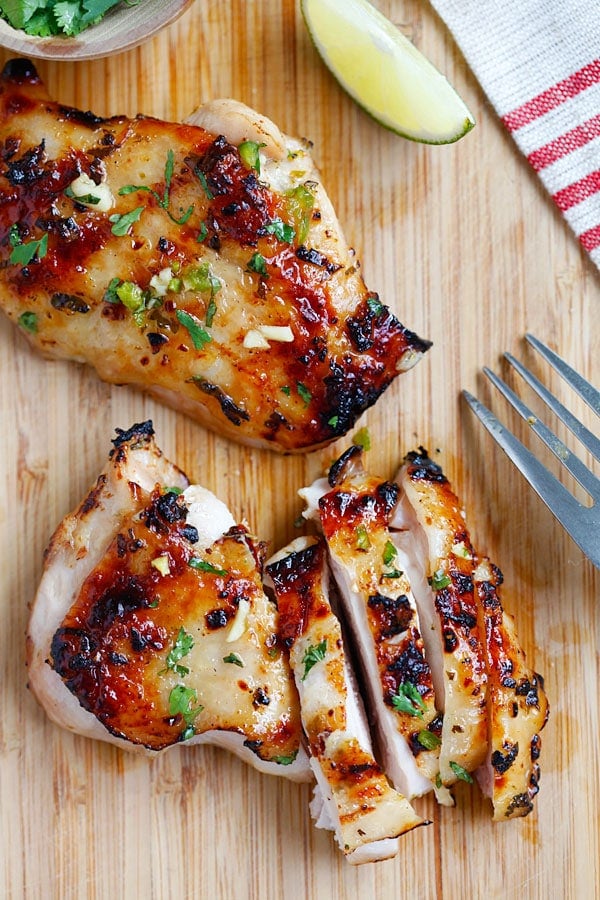 Honey Lime Chicken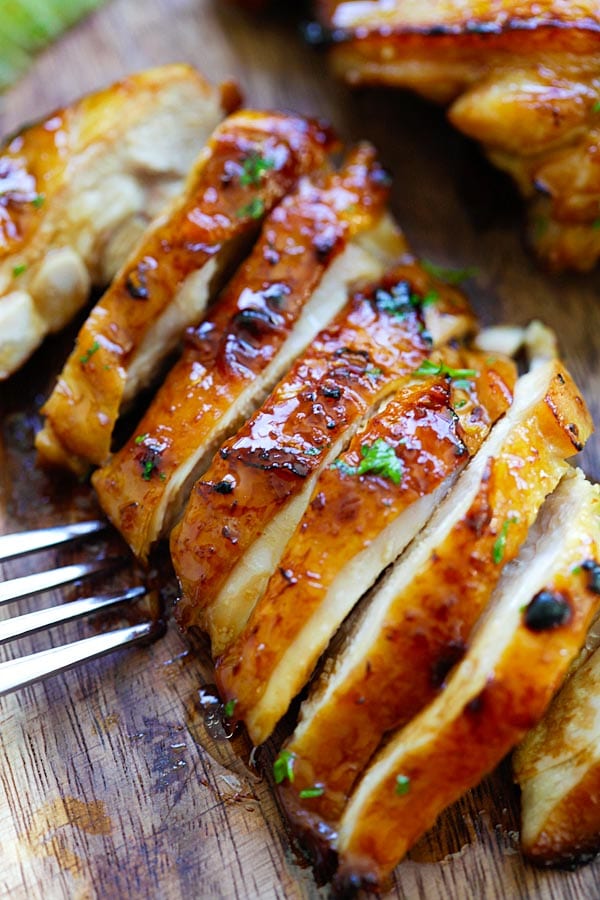 Brown Butter Garlic Honey Roasted Carrots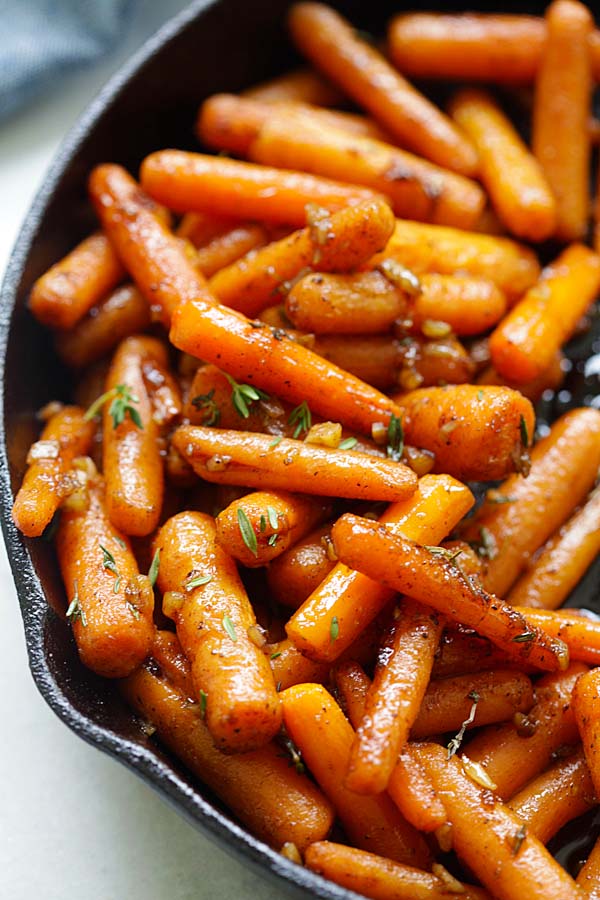 Cilantro Lime Chicken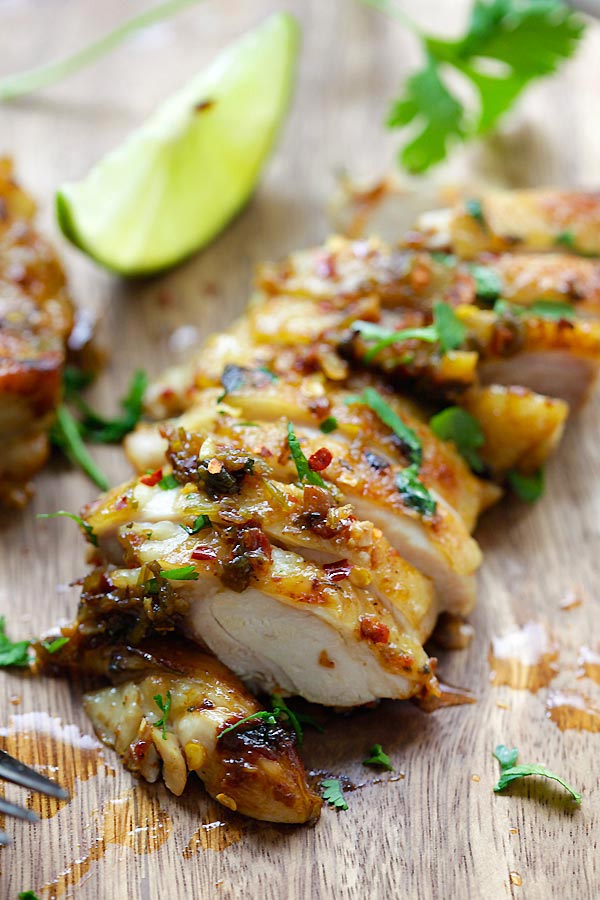 Italian Roasted Potatoes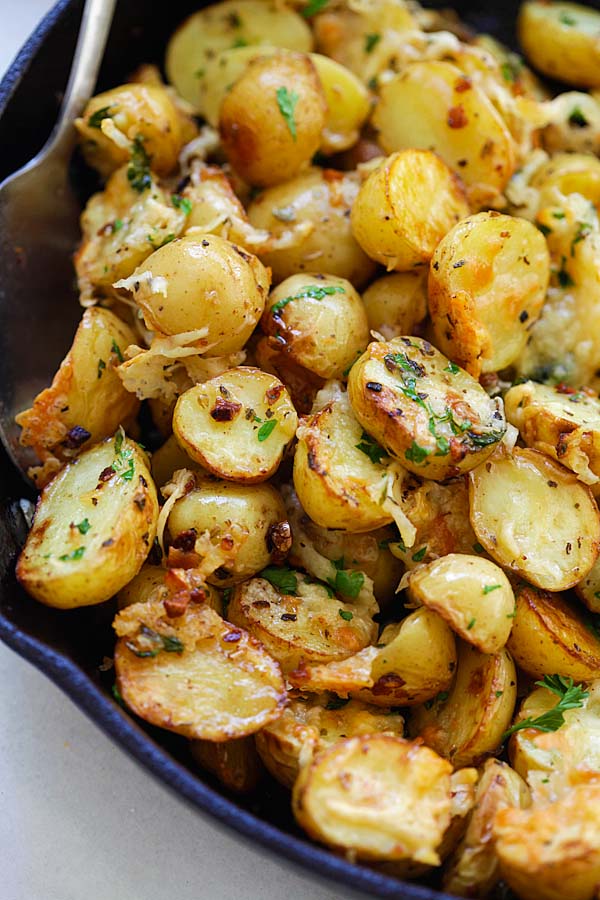 Honey Garlic Salmon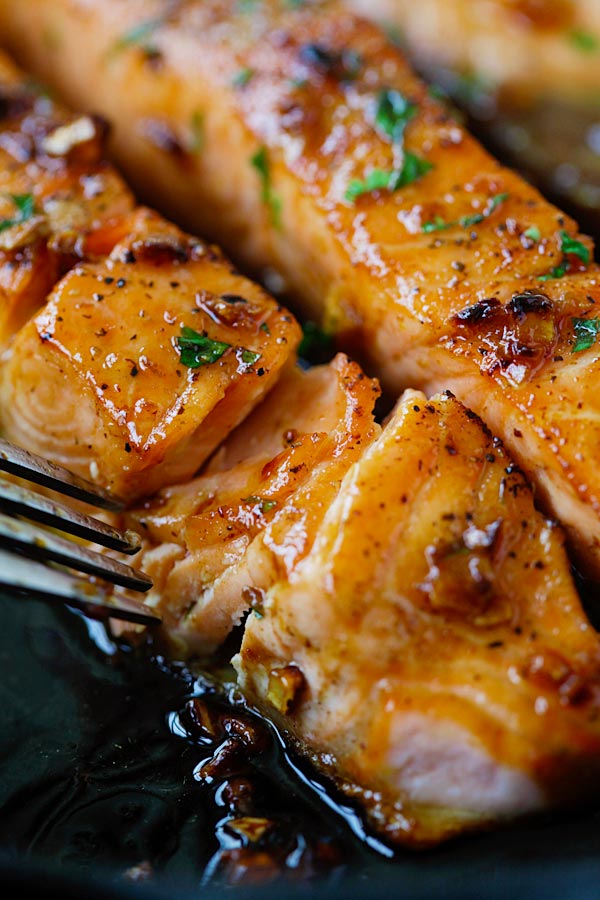 Parmesan Roasted Cauliflower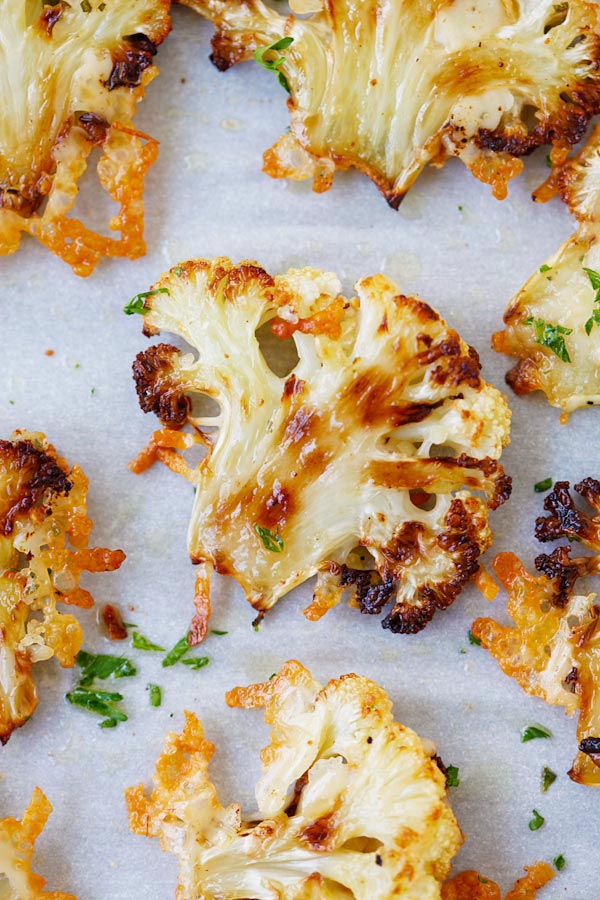 Garlic Herb Roasted Potatoes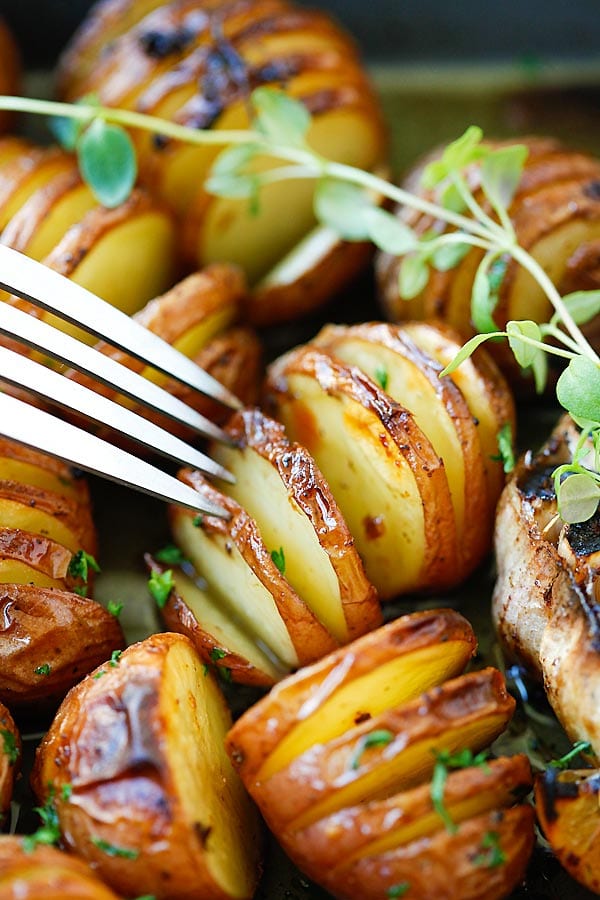 Creamy Garlic Chicken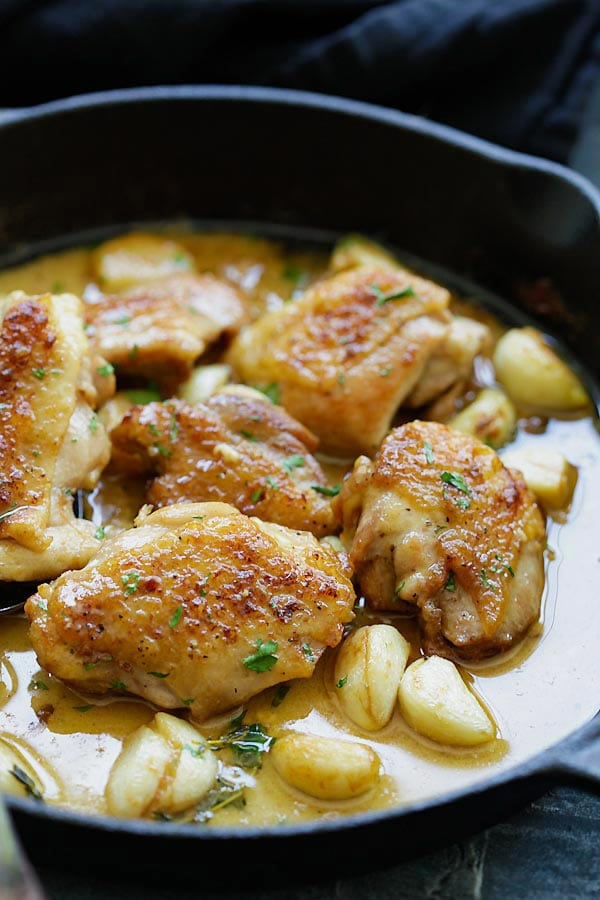 Garlic Parmesan Roasted Carrots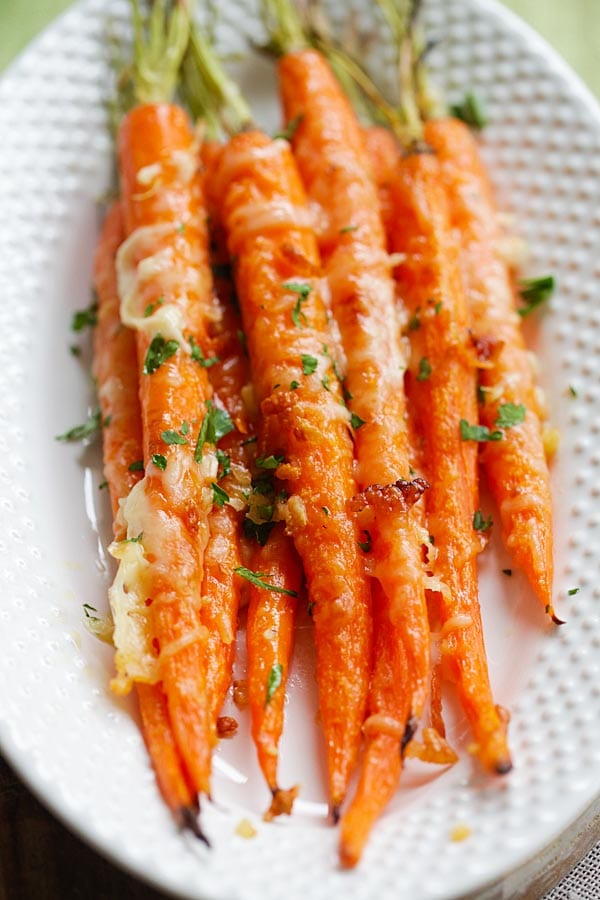 Hawaiian Shrimp Scampi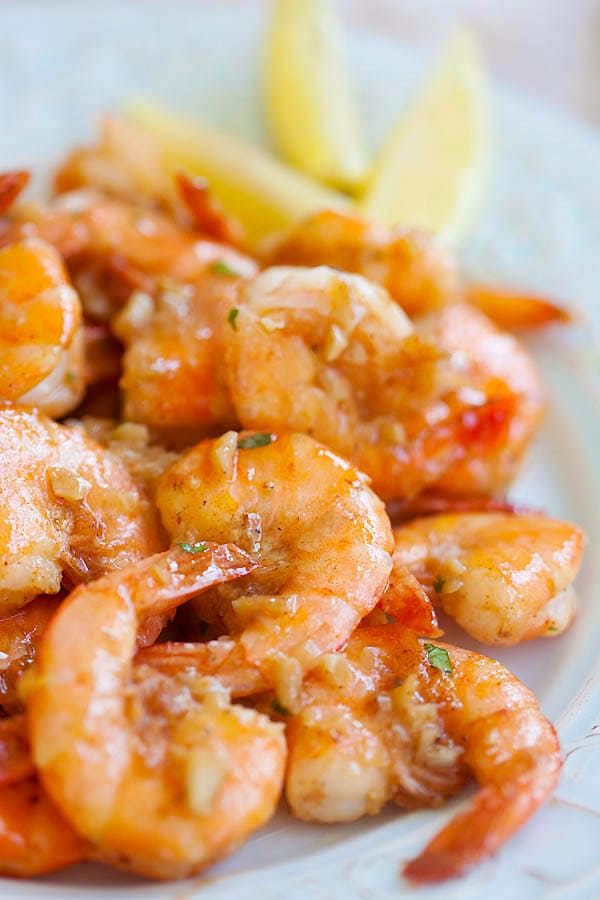 Garlic Butter Brazilian Steak