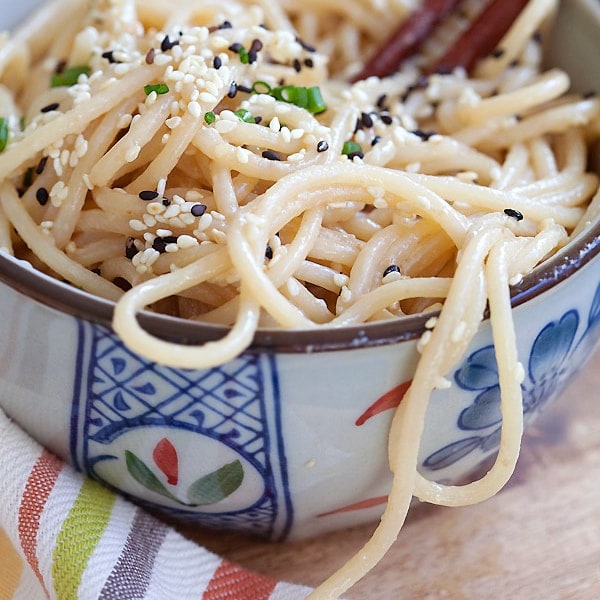 Sesame Noodles
Delicious sesame noodles with a rich and creamy sesame sauce. This sesame noodle recipe is so easy you can make it for the entire family in 15 minutes with easy-to-get ingredients
Prep time:
Cook time:
Total Time: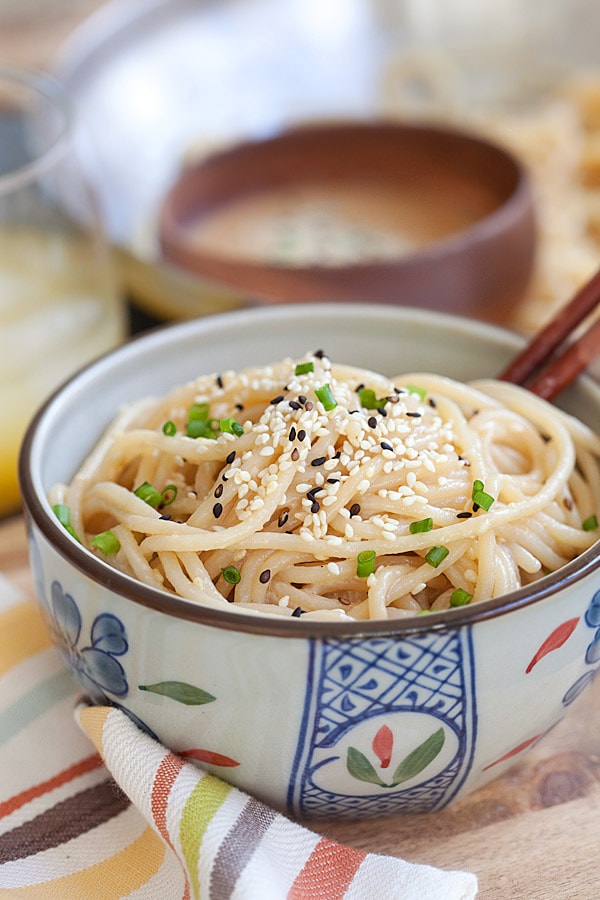 Sesame Noodles
Delicious sesame noodles with a rich and creamy sesame sauce. This sesame noodle recipe is so easy you can make it for the entire family in 15 minutes with easy-to-get ingredients.
It is so easy to make, with simple ingredients that you can get at any stores, and kids and adults alike love the sesame noodles. What's more, you can prepare these noodles in the morning or afternoon and serve it for dinner as the dish does not require re-heating. Yet the rich, savory taste of the sauce will please everyone's taste buds and palate, and they will be asking for more, including picky eater.
The main ingredients that pack the sesame sauce full of flavors are sesame oil, sesame paste, sweet soy sauce, creamy peanut butter and rice vinegar. The amounts I listed in my sesame noodles recipe are completely up to your taste, so you can adjust the seasonings according to your liking.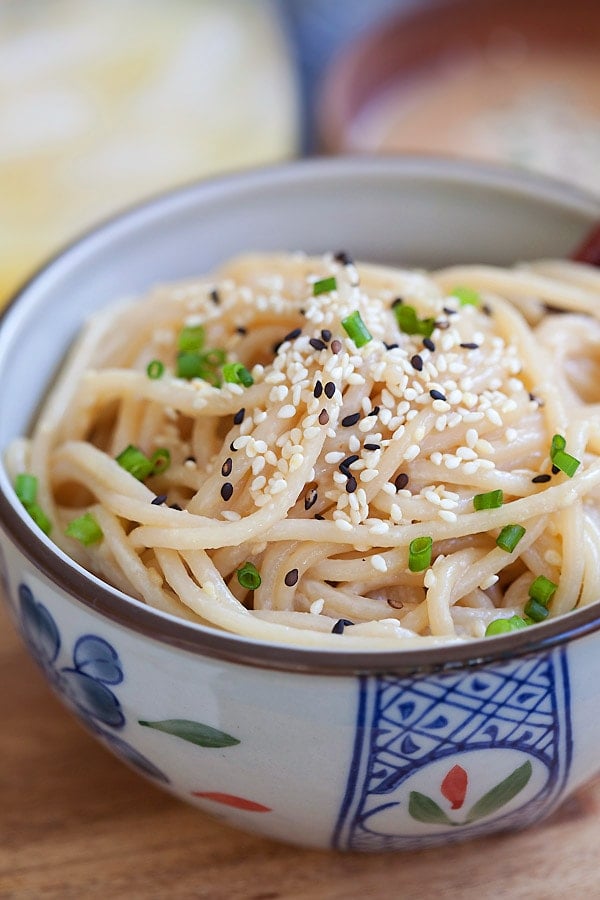 Sesame Noodles Recipe
Serves 2 | Prep Time: 5 Minutes | Cook Time: 10 Minutes
Ingredients:
8 oz regular spaghetti or soba noodles
Water, for boiling
2 tablespoons oil
Black and white sesame seeds, for garnishing
Chopped scallions, for garnishing
Sesame Sauce:
2 1/2 tablespoons Chinese sesame paste or Tahini paste, lightly heated in microwave under low heat
1 tablespoon peanut butter
1 1/2 tablespoons sweet soy sauce
1 teaspoon vinegar (apple cider, balsamic, black or Chinese rice vinegar)
1 tablespoons pure toasted sesame oil
1 tablespoon chili oil, optional
Salt and sugar to taste
Method:
Cook the noodles according according to the packaging instructions. Rinse in cold running water, drained and set aside.
Mix all the ingredients in the Sesame Sauce, stir to combine well. You may adjust the ingredients per your taste.
Heat up a pan or skillet on medium heat and add the oil. Transfer the noodles to the pan or skillet and do a few quick stirs. Add the Sesame Sauce to the noodles, stir to combine well. Garnish the noodles with generous amount of sesame seeds and the chopped scallions. Serve at room temperature, or you may chill the Sesame Noodles in the refrigerator before serving.
Cook's Note:
If you don't have sweet soy sauce, use regular soy sauce and add more sugar to taste to the Sesame Sauce.
NEW! Menu Pairing Ideas:
Serve Sesame Noodles with:
Garlic Bok Choy
Miso-Glazed Salmon
Most-Pinned Recipes
Ginger Garlic Baked Chicken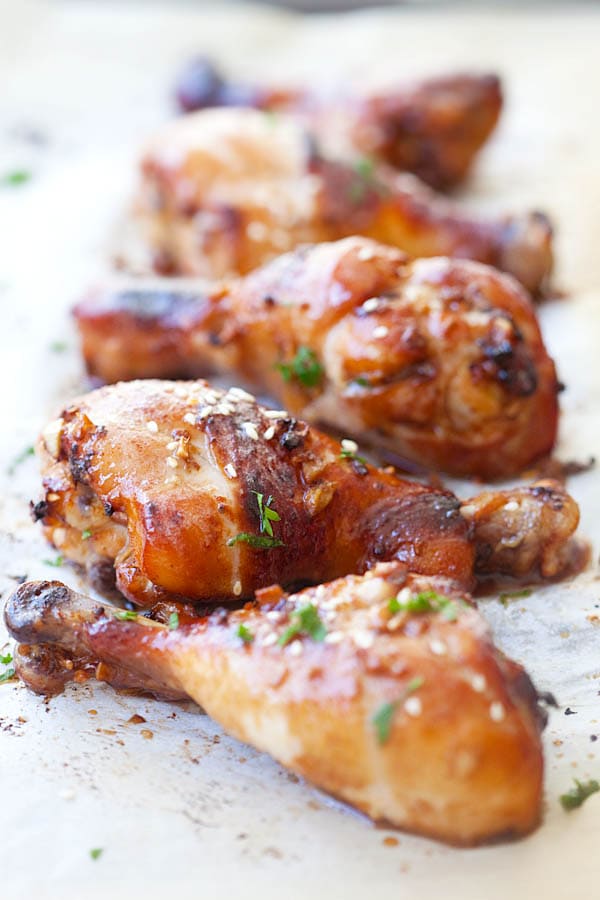 Crab Rangoon (Cream Cheese Wontons)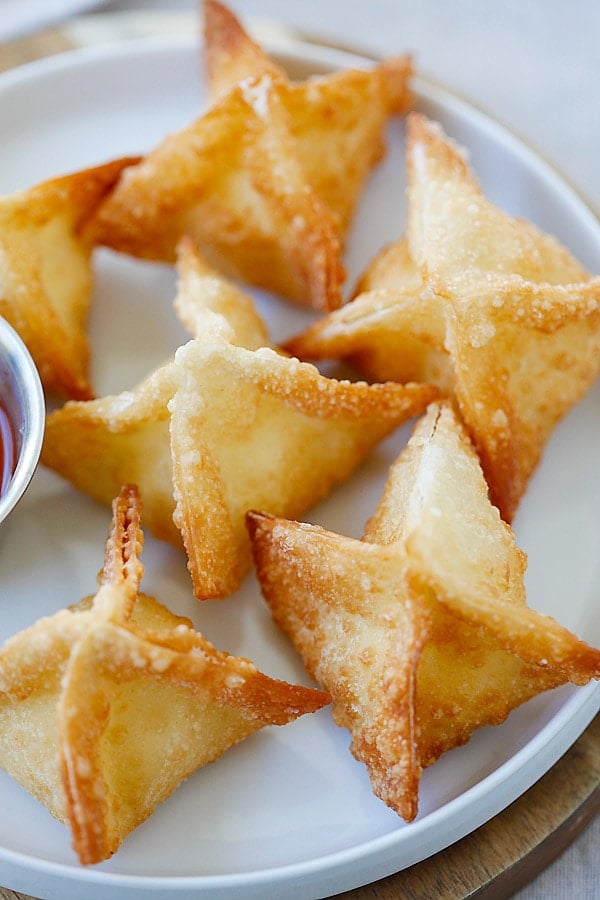 Chicken Wontons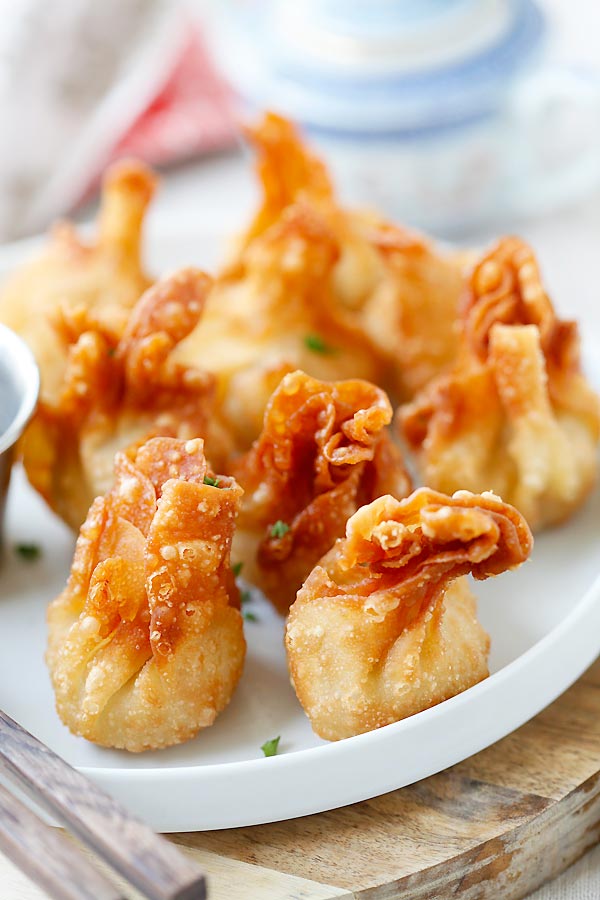 Onion Scallion Beef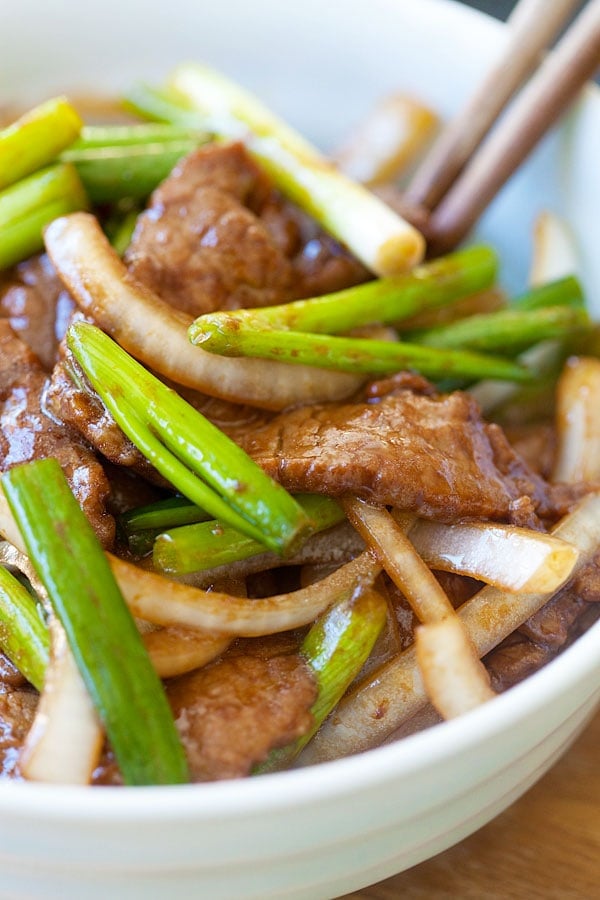 Thai Chicken Sate with Peanut Sauce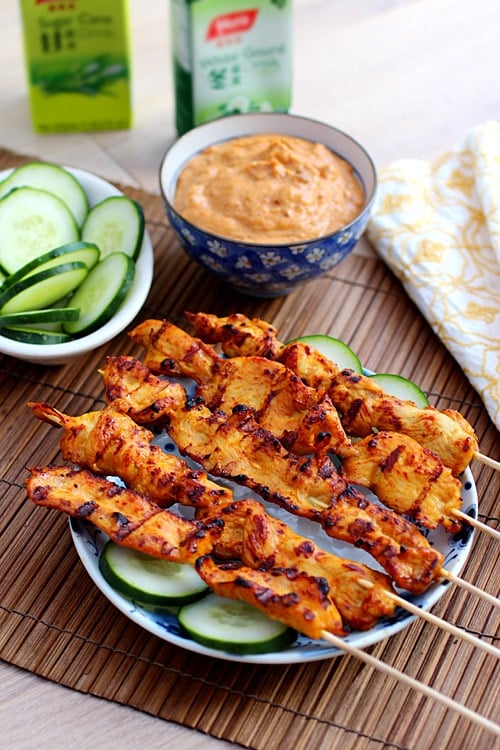 Thai Peanut Sauce