Sesame-Soy Mushroom Miso Soup Bowl - easy udon noodle soup topped with sesame oil and soy sauce mushrooms. So healthy and delicious!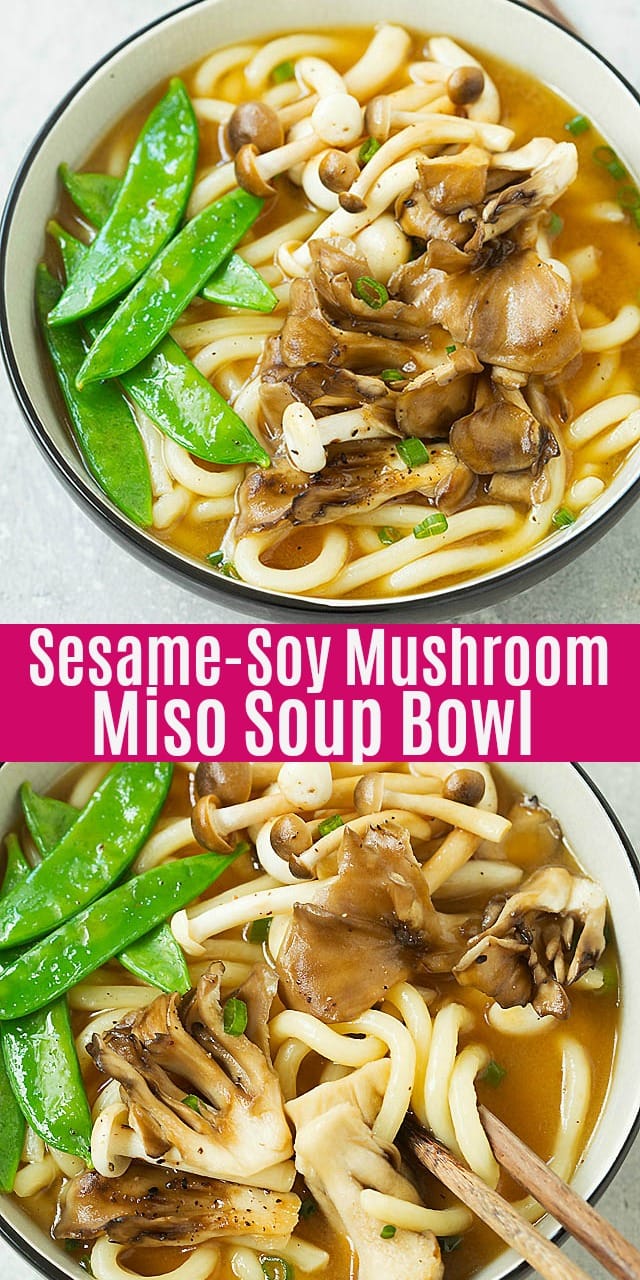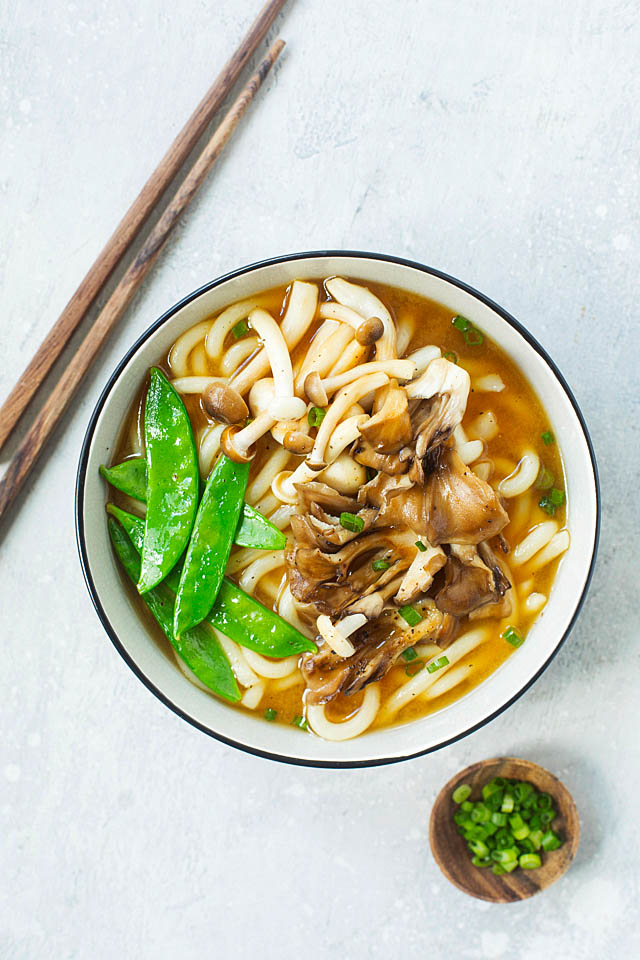 Annie Chun's – Delicious, Easy-to-prepare Asian-inspired Dishes
As much as I love cooking Asian food at home, I do buy instant food and Annie Chun's is always my goto brand. I am especially partial to Annie Chun's soup bowls, with a variety of flavors.
Annie Chun's products are unlike any other brands in the market; the soup bowls are absolutely delicious with authentic restaurant-style flavors.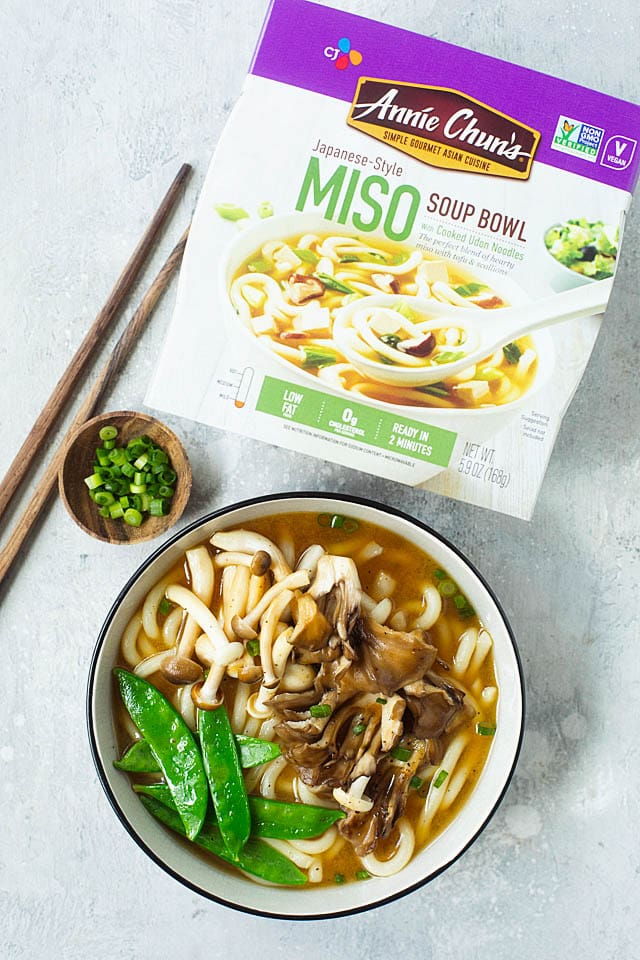 I'm extremely thrilled to partner with Annie Chun's on this post as they are launching a new e-newsletter (SIGN UP NOW FOR FREE PRODUCT!) featuring exclusive subscriber-only freebies, discounts, offers, recipes, and more!
Sign up today and you'll get a buy one, get one free coupon for any Annie Chun's products! I have personally signed up as I can enjoy a FREE soup bowl.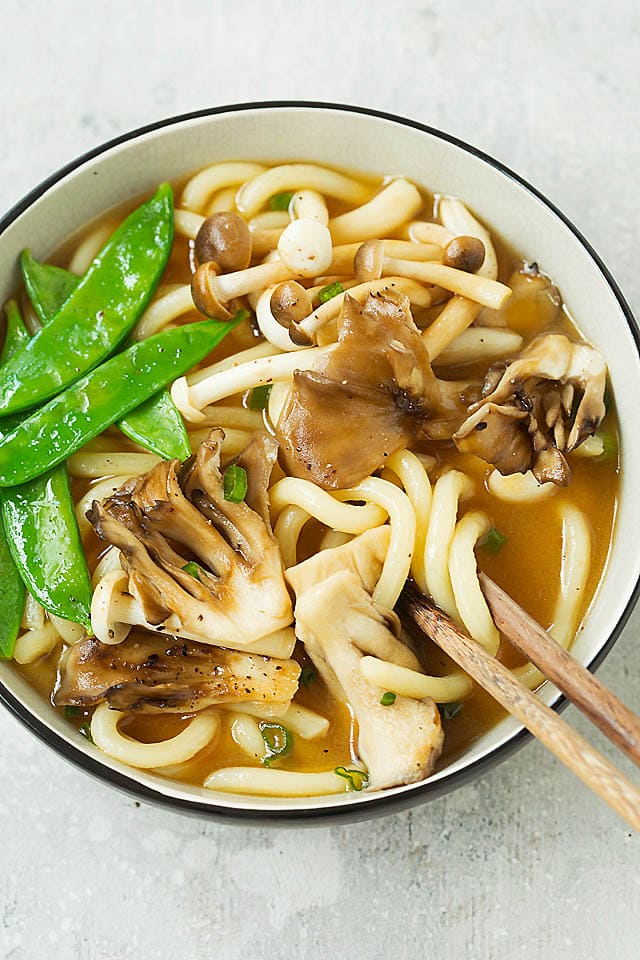 How to Dress up Your Annie Chun's Soup Bowl?
When it come to instant soup bowls, there are many recipes and ideas for the toppings. A simple homemade topping would turn your soup bowl into gourmet Asian food found in top restaurants.
Today, I am going to teach you how to jazz up Annie Chun's Japanese-style Miso Soup Bowl with easy, wholesome and healthy toppings.
Sesame-soy Mushrooms
Mushroom is a healthy and nutritious ingredient that is perfect as a topping.
You can choose any mushrooms you like. For me, I love a combination of different mushrooms so I opted for white and brown beech mushrooms plus maitaki mushrooms.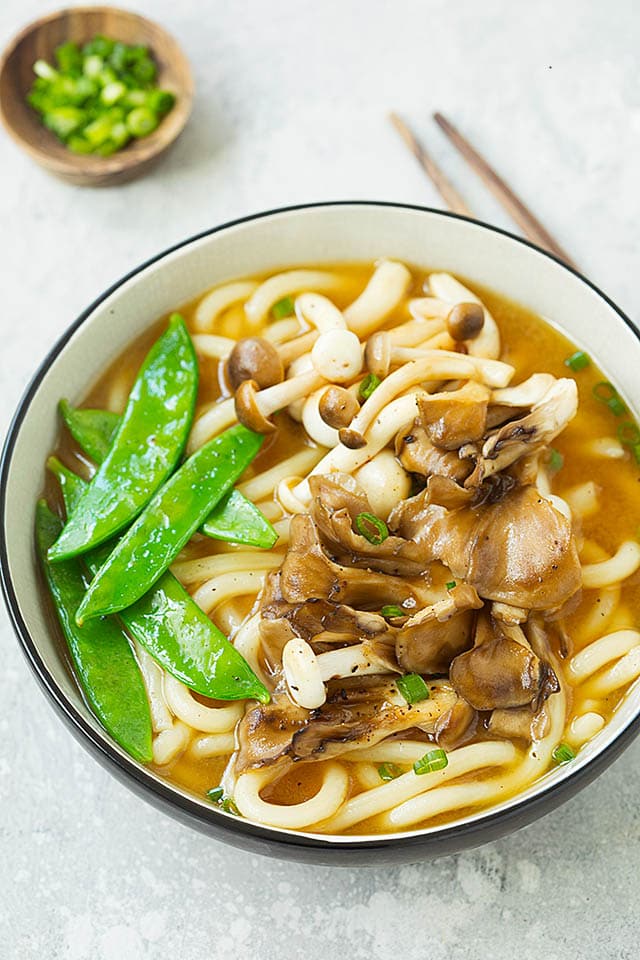 Mushrooms are naturally earthy in flavor so simple seasonings are all you need for the recipe.
First, I quickly blanched the mushrooms in hot boiling water. Then I seasoned the boiled mushrooms with sesame oil, soy sauce and ground black pepper.
Voila, you have an amazing and delicious sesame-soy mushrooms as the toppings. I also added some snow peas and chopped scallions for extra color and texture to the soup bowl.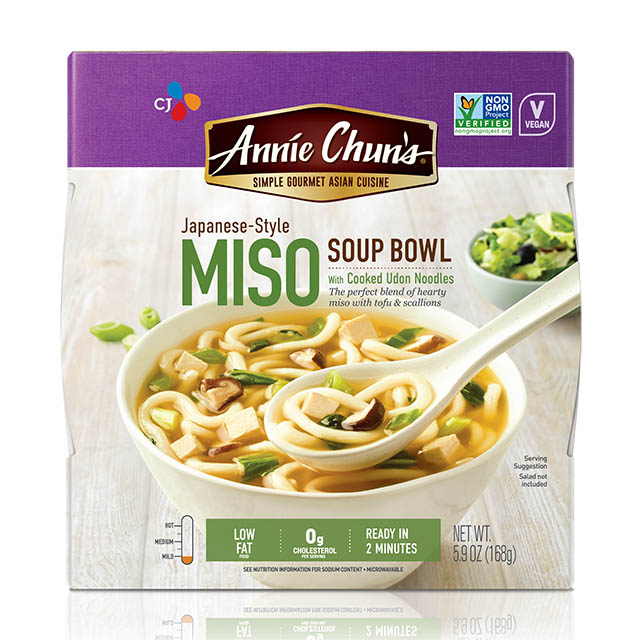 About Annie Chun's Soup Bowls
Annie Chun's Soup Bowls are available in many delicious Asian flavors, for examples: Miso, Pho, Udon, Tom Yum, Hot & Sour and Chicken-Flavored. All products are:
Non-GMO Project Verified
Vegan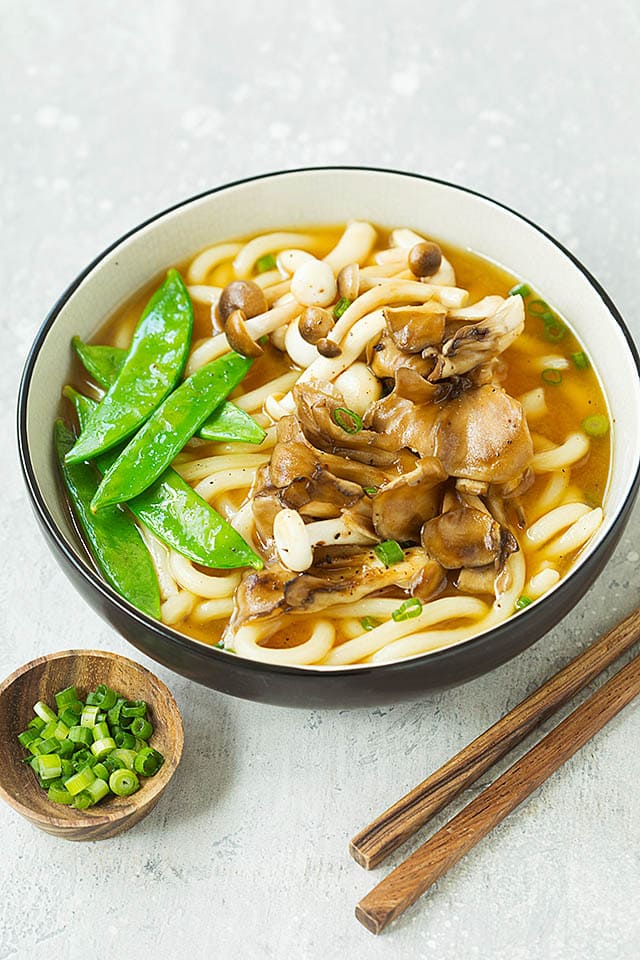 For complete lineup of Annie Chun's products, visit anniechun.com for more information.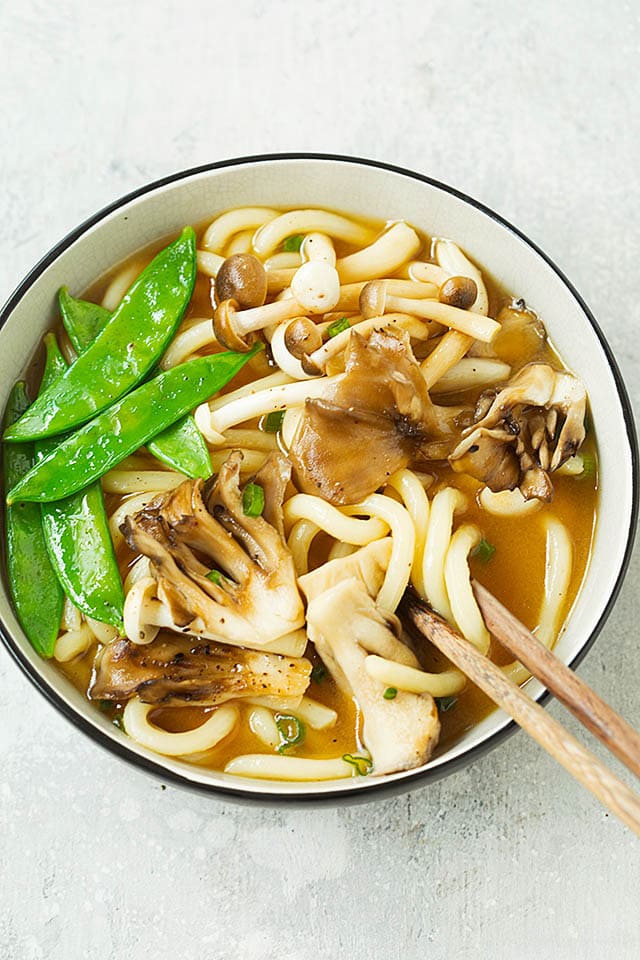 How Many Calories per Serving?
This recipe is only 71 calories per serving.
What Dishes to Serve with This Recipe?
For a wholesome meal and easy weeknight dinner, I recommend the following recipes.
Sign up for Annie Chun's E-newsletter and Get Free Products
For a limited time only, sign up the newsletter and you will receive a buy one, get one free coupon for any Annie Chun's products. Sign up is a breeze and takes only 10 seconds!
So what are you waiting for, click here to sign up now. Please support me and Annie Chun's. Thanks in advance!
Disclaimer: This is a a sponsored post by Annie Chun's. All text and opinions are all mine.