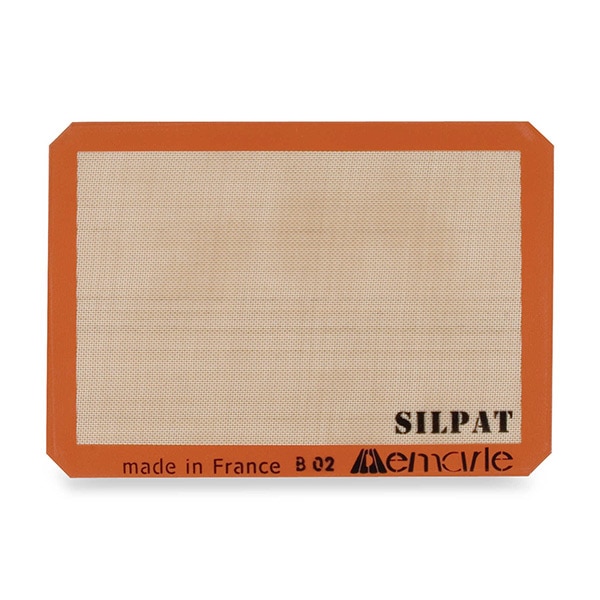 UPDATE: The winner is Corrine Nichol.
I am partnering with my friends at Silpat® to giveaway a Silpat® Nonstick 11-5/8-Inch x 16-1/2-Inch Silicone Baking Mat, MSRP: $24.99, US only.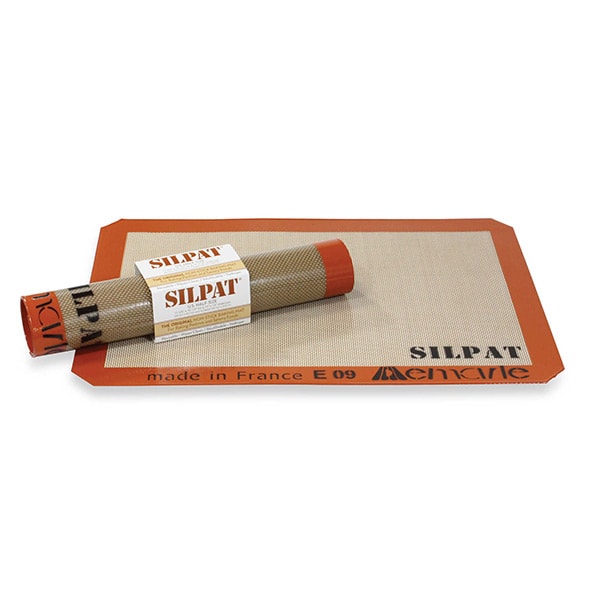 Silpat® Nonstick 11-5/8-Inch x 16-1/2-Inch Silicone Baking Mat
Ditch greasing pans and replace parchment paper with the Silpat Nonstick Silicone Baking Mat. Designed for nonstick cooking, the silicone rubber mat is great for working with sticky materials such as gooey batter, taffy, caramel, dough, etc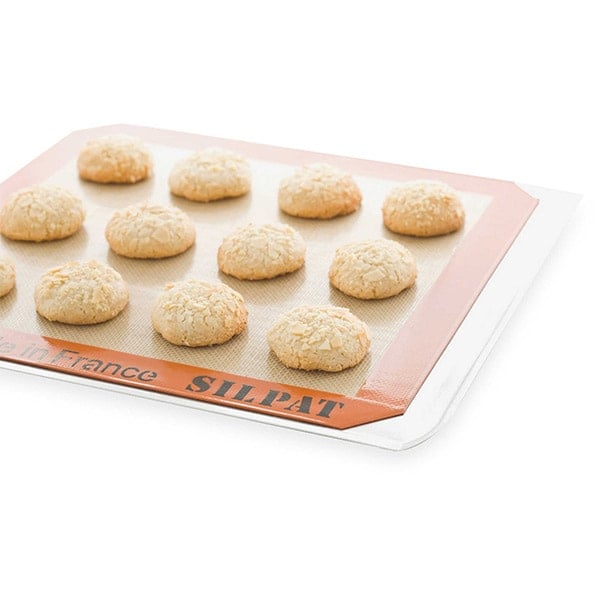 Made by Demarle, the Silpat Nonstick Baking Sheet has become a favorite tool of home bakers and professional chefs alike. Made of nonstick silicone, you can place the Silpat on any sheet pan to make it a nonstick surface. Then, place the product you are baking on the Silpat. Remember, the Silpat is not just limited to pastries and cookies. It's a versatile nonstick surface.
Over-safe up to 500 degrees, once your baking is finished, the Silpat's nonstick surface cools rapidly, making it easier for cleanup. Silpat is also great for working with candies and very sticky, sugary foods. Everything just comes right off the Silpat, which makes it perfect, as well, for helping keep your kitchen sparkling clean. And cleaning the Silpat itself is always a snap, no scrubbing needed.
Easy to use, easy to clean and easy to store, the Silpat is truly a tool for the everyday baker and not just for a professional.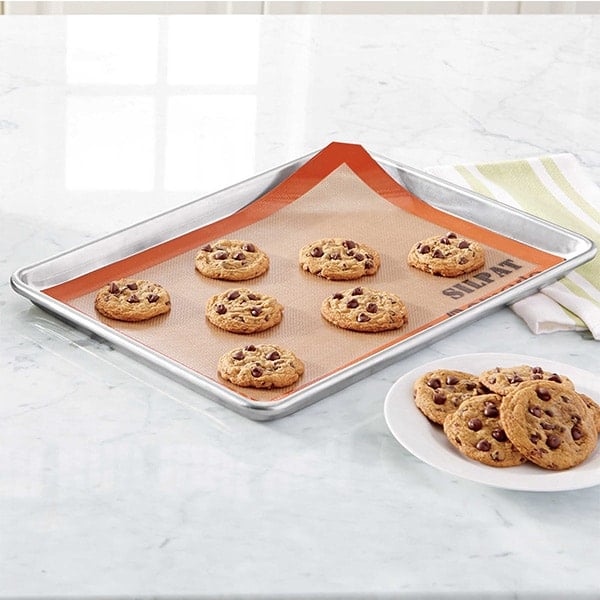 Features:
Silpat Nonstick Silicone Baking Mat is reinforced, silicone rubber mat designed for nonstick cooking
Reusable for thousands of uses
Provides even heat transfer to baked goods
Designed for every type of oven
Can withstand temperatures from -40 F to 480 F
FDA, NSF® and Kosher certified
Dishwasher safe
Fiberglass/food grade silicone
GIVE US SOME LOVE!
Like Rasa Malaysia on Facebook. (Click on the Like button below.)