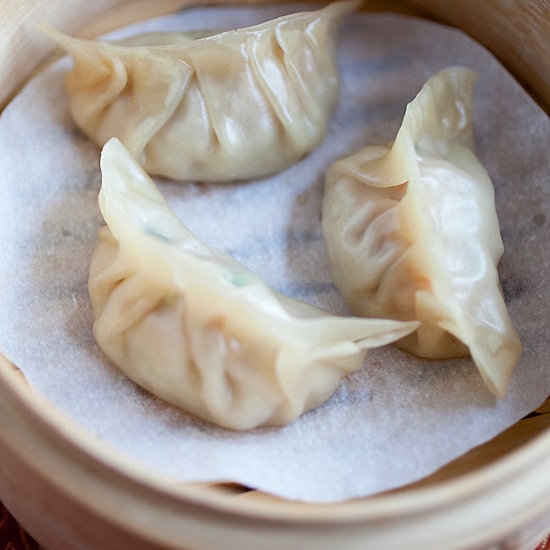 Steamed Dumplings
How to make dumplings – learn the easy steps to make healthy and delicious dumplings
Prep time:
Cook time:
Total Time: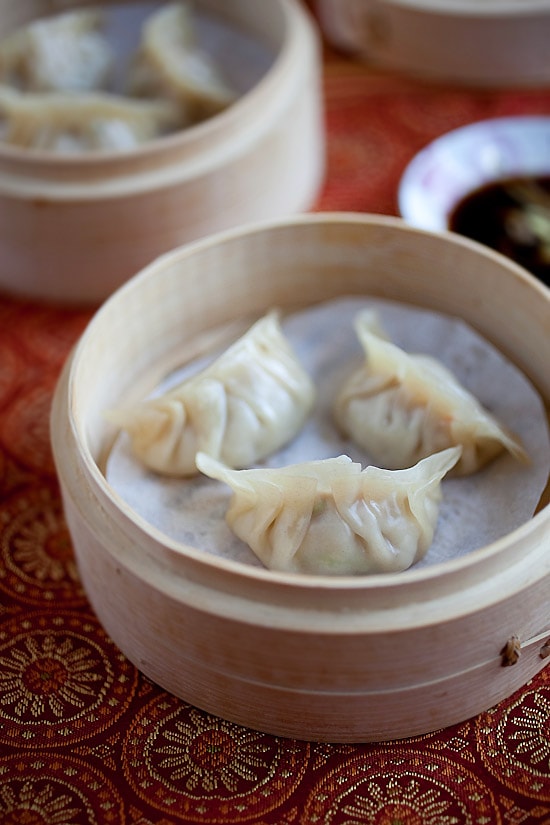 Steamed Dumplings Recipe
Make about 20-24 steamed dumplings | Prep Time: 20 Minutes | Cook Time: 10 Minutes
Ingredients:
1/2 pound ground pork
8-10 medium-sized shrimp, peeled, deveined, and cut into small pieces
1 stalk scallion, finely chopped
3 dashes white pepper
1 teaspoon Shaoxing wine or sherry, optional
1/2 teaspoon salt
1/2 teaspoon soy sauce
1/4 teaspoon sesame oil
1 inch ginger, peeled and grated
1 pack potsticker/dumpling wrappers
Method:
Combine the ground pork, shrimp, chopped scallions, ginger, and all the seasonings together. Mix well and set aside.
To make dumplings, place a small spoonful of the filling in the center of a wrapper. Dab a little water with your finger and circle around the edge of the skin, and then fold and pleat the dumpling accordingly. Repeat the same for the rest. (Please refer to this video to learn how to fold/pleat dumplings.
Arrange the dumplings in a bamboo steamer (lined with parchment paper at the bottom) and steam for 8-10 minutes. Serve immediately with black vinegar dipping sauce.
Most-Pinned Recipes
Ginger Garlic Baked Chicken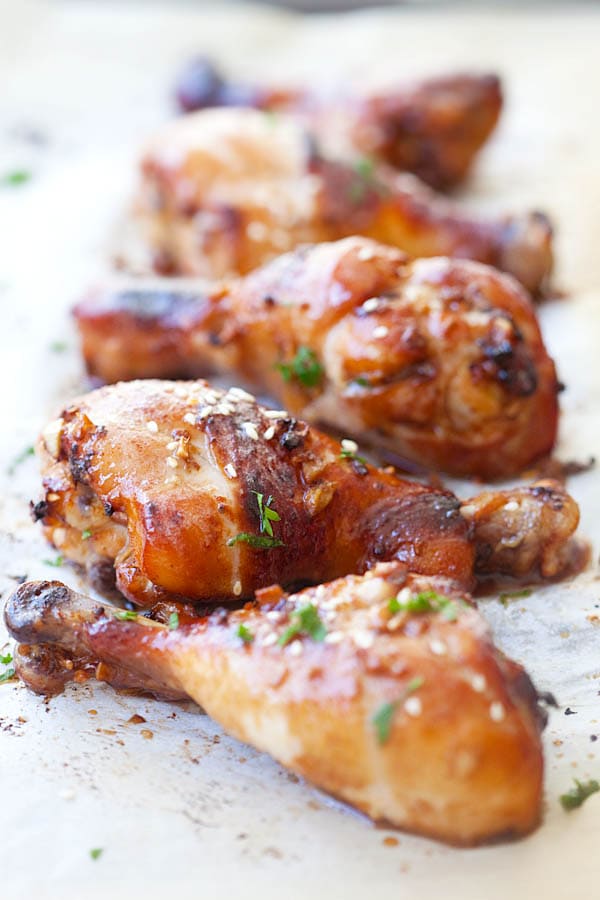 Crab Rangoon (Cream Cheese Wontons)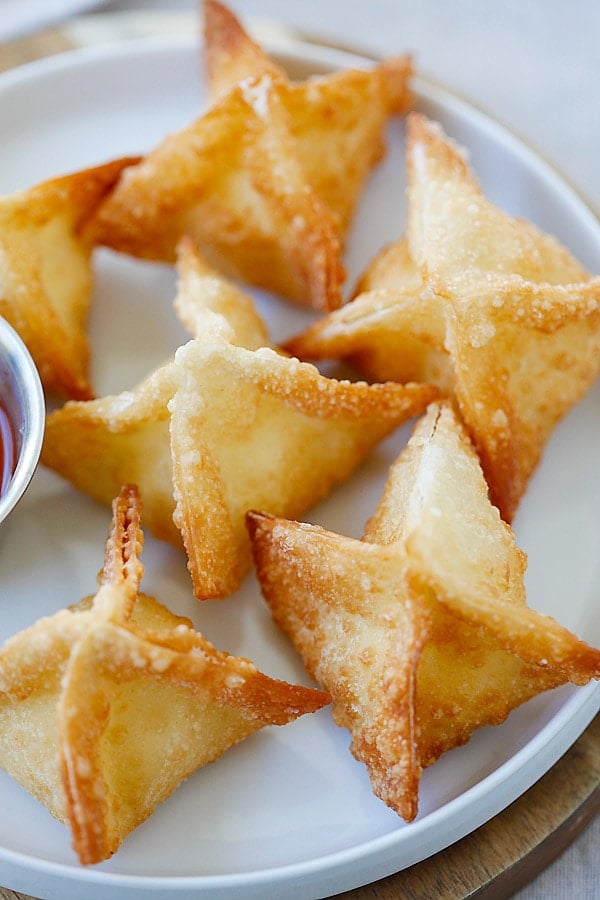 Chicken Wontons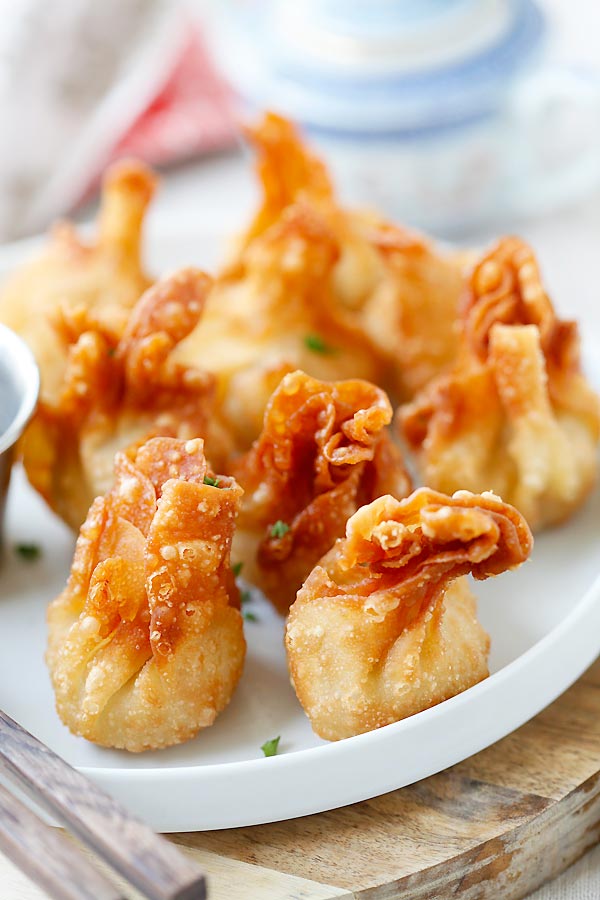 Onion Scallion Beef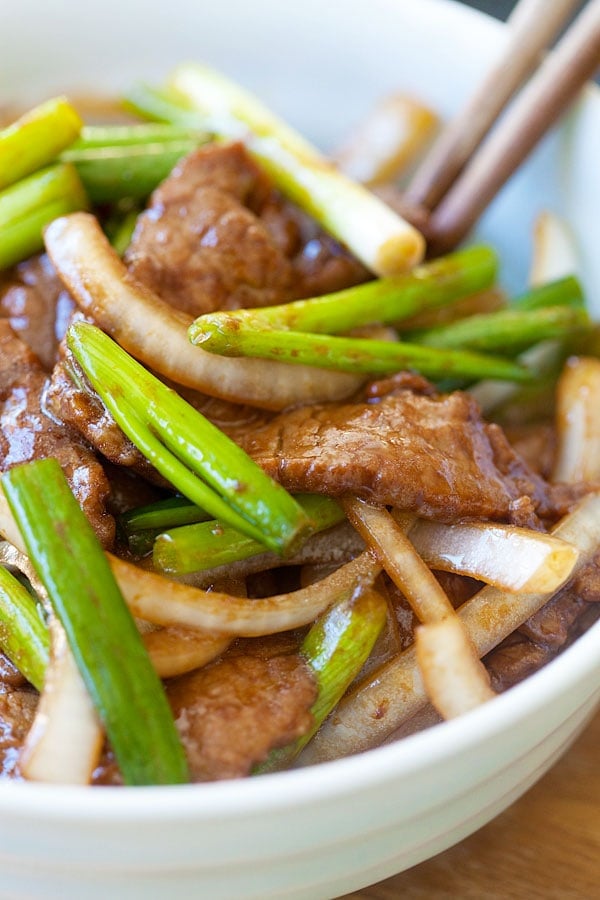 Thai Chicken Sate with Peanut Sauce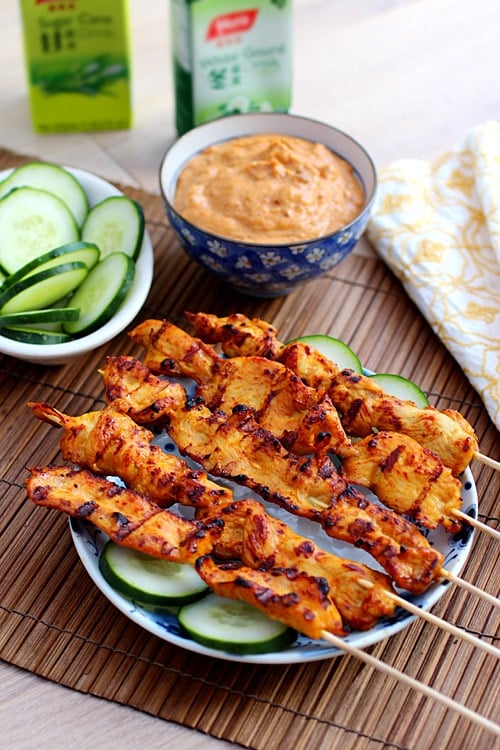 Thai Peanut Sauce