Chinese style steamed fish recipe using Mizkan AJIPON® Ponzu instead of soy sauce. Easy steamed fish recipe with a savory and citrusy tang, so DELICIOUS!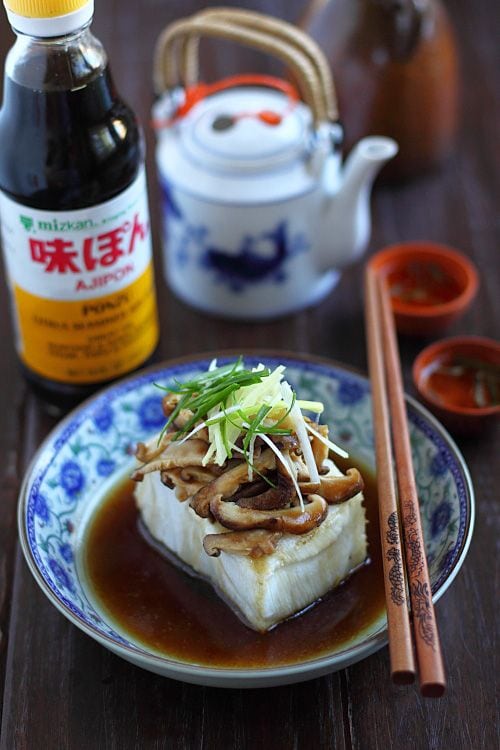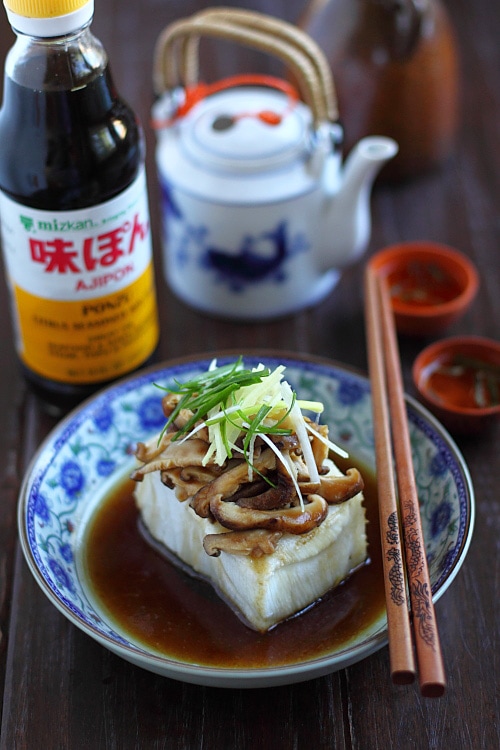 Lunar New Yearis lurking around the corner and 10 days away. (Lunar New Year or the year of Dragon falls on January 23 this year.)
Our family will be celebrating Chinese Lunar New Year and I'm sure many of my readers will be observing the festivities.
Chinese Lunar New Year is all about non-stop eating.
Throw in fire crackers, lion dance, red packets filled with money, karaoke, gambling, and drinking sessions with friends and family, you have a fun-filled—if not obnoxiously noisy and festive celebration.
I love it!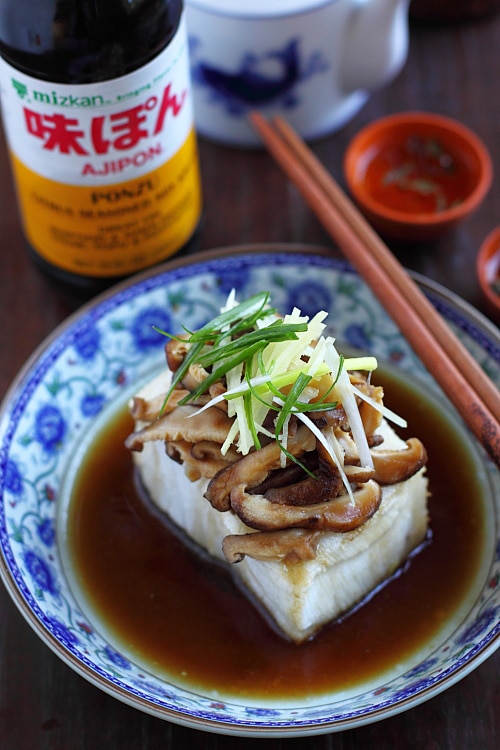 Anyway, my Lunar New Year series continues today with a steamed fish recipe.
Steamed fish is a must-have during Lunar New Year, especially for the Chinese. Fish is pronounced as yu (鱼) in Mandarin, and it sounds identical to another Chinese character 余, which means "abundance."
So fish is always served at Chinese homes, to signify a year full of wealth and fortune.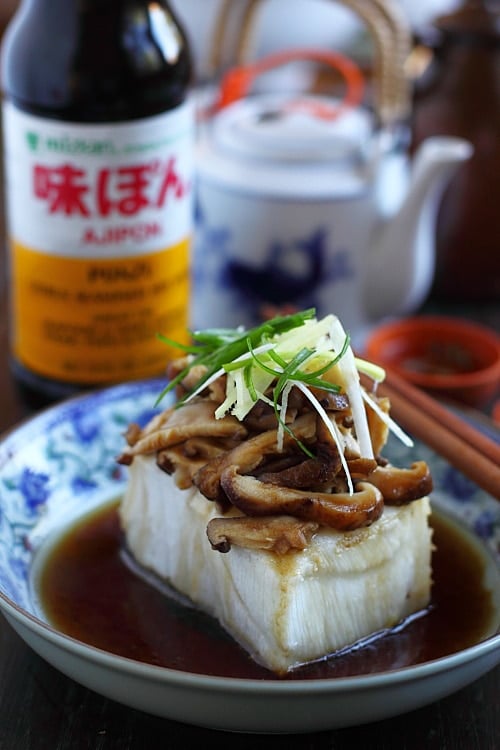 While regular Chinese-style steamed fish is made with soy sauce, I'm going to share an easy and delicious recipe that will jazz up your regular steamed fish.
I used Mizkan AJIPON® Ponzu to replace the regular soy sauce.
Ponzu is an increasingly popular Japanese condiment with many culinary usage and you can use it to make all sorts of cooking, including Chinese cuisine. Made with soy sauce, citrus juice and vinegar, the Mizkan AJIPON® Ponzu lends an appetizing and citrusy flavor to my steamed fish.
If you use oilier fish such as sea bass (which I used in this steamed fish recipe), the Mizkan AJIPON® Ponzu cuts the grease and rids the fishy smell to deliver a cleaner taste.
It was delicious!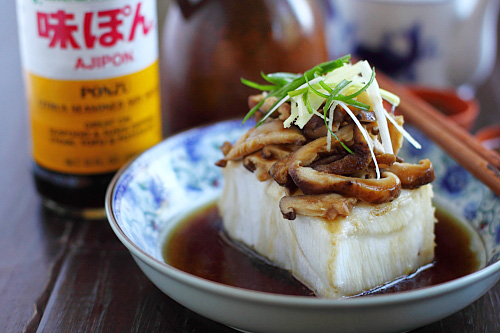 Try this steamed fish with ponzu recipe this Lunar New Year.
I'm sure your family and guests will welcome a new twist to this classic recipe.
How Many Calories per Serving?
This recipe is only 137 calories per serving.
What Dishes to Serve with This Recipe?
For a wholesome meal and easy weeknight dinner, I recommend the following recipes.
5 Secrets to 20 Min Dinners
Get tricks for quick & easy meals!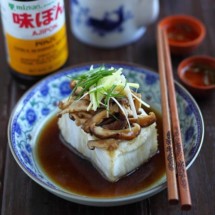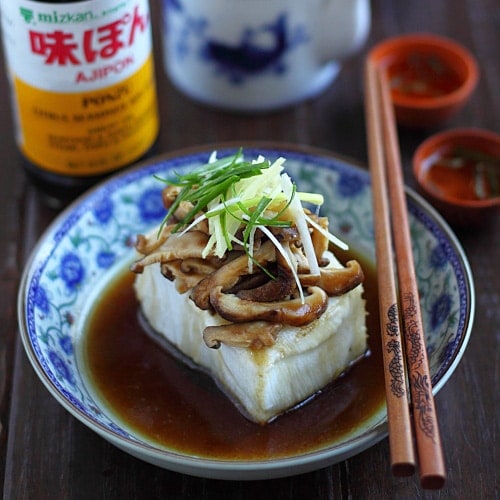 Steamed Fish with Ponzu
Steamed fish and steamed fish recipe using Mizkan AJIPON® Ponzu instead of soy sauce. Easy steamed fish recipe with a savory and citrusy tang.
Click Here for Conversion Tool
Directions
Clean and rinse the sea bass with cold running water and pat dry with paper towels. Season with the sesame oil, Shaoxing wine, and white pepper. Soak the dried shiitake mushrooms with hot water for about 15 minutes. Squeeze the mushrooms dry of water, cut the stems and sliced into thin pieces.

Arrange the mushrooms on top of the fish. Steamed the fish for about 4-5 minutes or until cooked. Discard the cloudy water that seeps out from the fish. Add the ginger and scallion on top of the fish and pour the Mizkan AJIPON® Ponzu over the fish. Serve immediately with steamed rice.
Nutrition Facts
Steamed Fish with Ponzu
Amount Per Serving (2 people)
Calories 137
Calories from Fat 27
% Daily Value*
Fat 3g5%
Cholesterol 90mg30%
Sodium 420mg18%
Carbohydrates 4g1%
Protein 20g40%
* Percent Daily Values are based on a 2000 calorie diet.