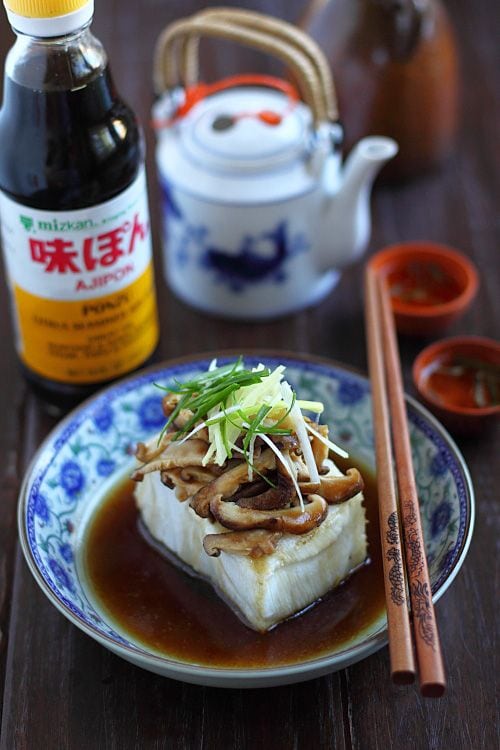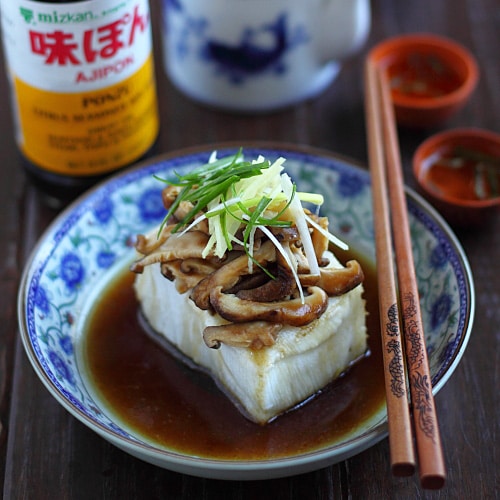 Steamed Fish with Ponzu
Steamed fish and steamed fish recipe using Mizkan AJIPON® Ponzu instead of soy sauce. Easy steamed fish recipe with a savory and citrusy tang.
Prep time:
Cook time:
Total Time: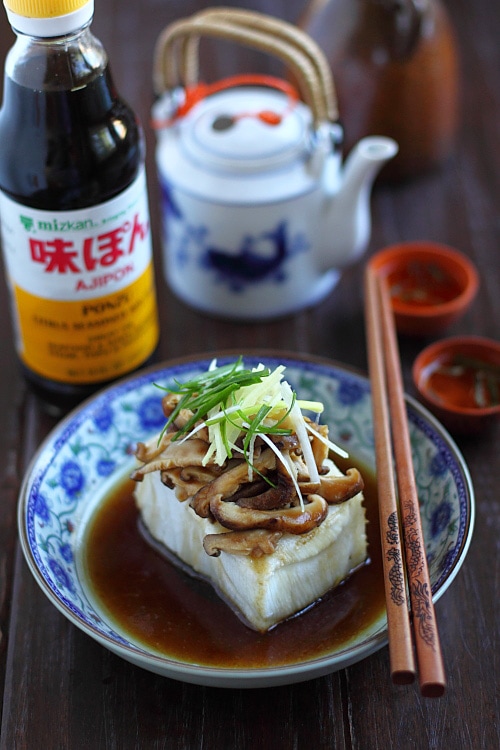 Lunar New Yearis lurking around the corner and 10 days away. (Lunar New Year or the year of Dragon falls on January 23 this year.) Our family will be celebrating Chinese Lunar New Year and I'm sure many of my readers will be observing the festivities. Chinese Lunar New Year is all about non-stop eating. Throw in fire crackers, lion dance, red packets filled with money, karaoke, gambling, and drinking sessions with friends and family, you have a fun-filled—if not obnoxiously noisy and festive celebration. I love it!
Try this steamed fish with ponzu recipe this Lunar New Year. I'm sure your family and guests will welcome a new twist to this classic recipe.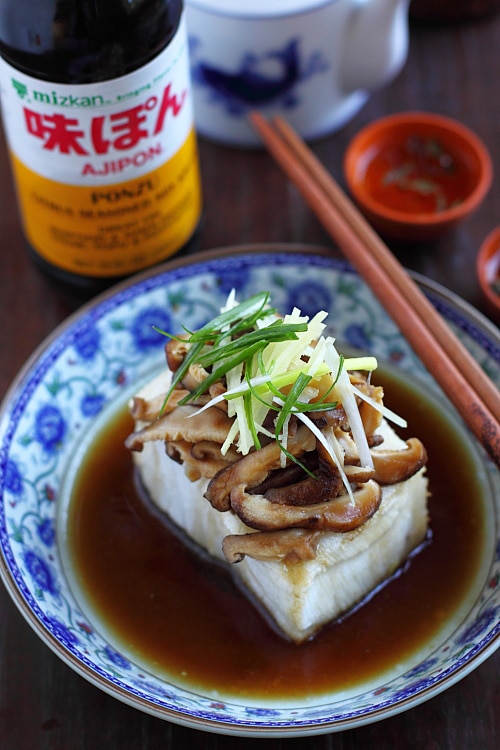 Steamed Fish with Ponzu Recipe
Serves 2 | Prep Time: 30 minutes | Cook Time: 5 minutes
Ingredients:
8 oz sea bass
1/4 teaspoon sesame oil
1/2 tablespoon Shaoxing wine
3 dashes white pepper
3 dried shiitake mushrooms
1-inch piece ginger, peeled and cut into thin strips
1 scallion, cut into thin strips
2 tablespoons Mizkan AJIPON® Ponzu
Method:
Clean and rinse the sea bass with cold running water and pat dry with paper towels. Season with the sesame oil, Shaoxing wine, and white pepper. Soak the dried shiitake mushrooms with hot water for about 15 minutes. Squeeze the mushrooms dry of water, cut the stems and sliced into thin pieces.
Arrange the mushrooms on top of the fish. Steamed the fish for about 4-5 minutes or until cooked. Discard the cloudy water that seeps out from the fish. Add the ginger and scallion on top of the fish and pour the Mizkan AJIPON® Ponzu over the fish. Serve immediately with steamed rice.
Most-Pinned Recipes
Ginger Garlic Baked Chicken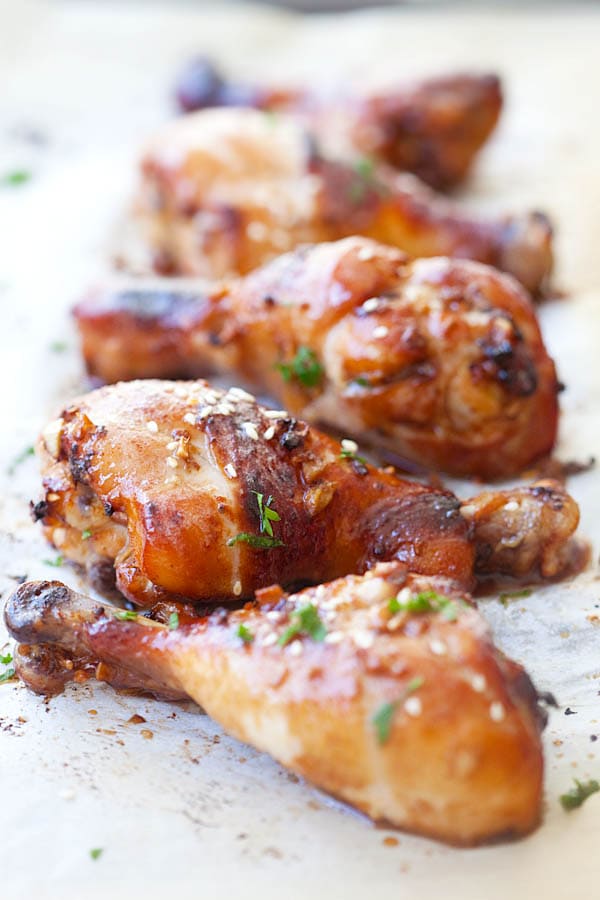 Crab Rangoon (Cream Cheese Wontons)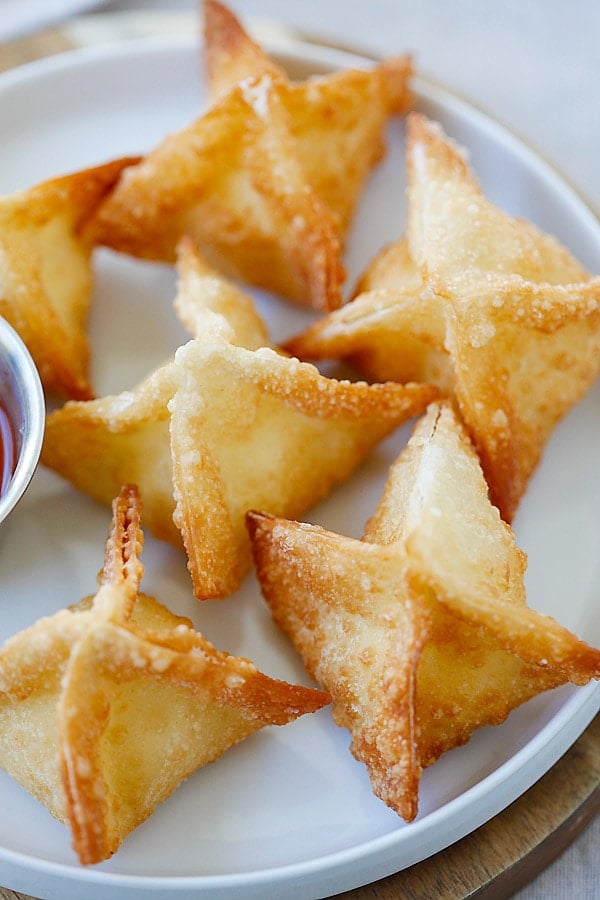 Chicken Wontons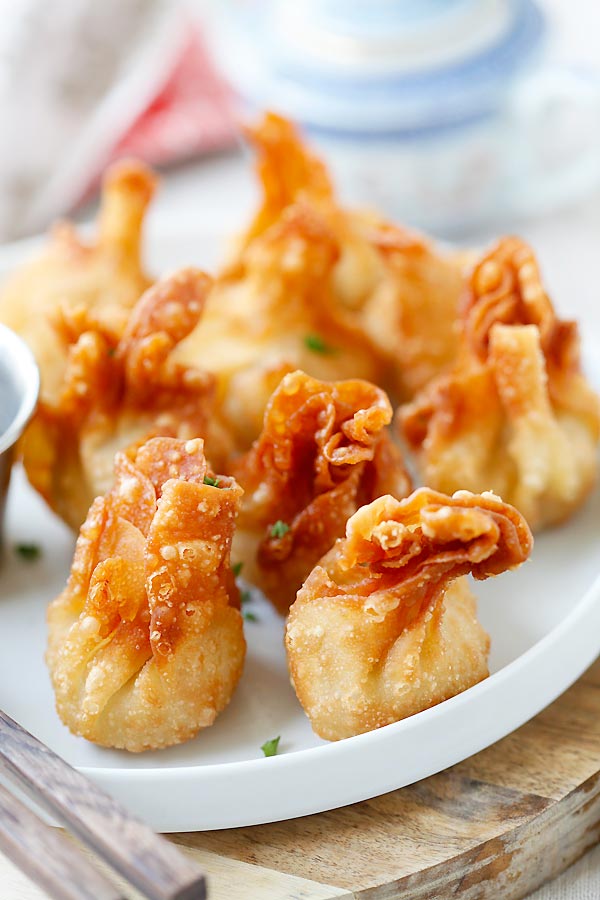 Onion Scallion Beef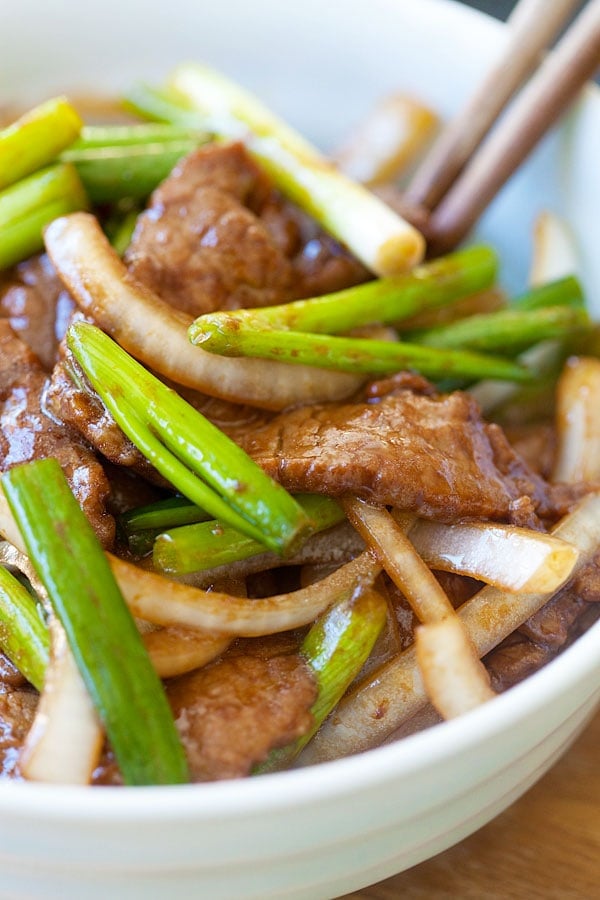 Thai Chicken Sate with Peanut Sauce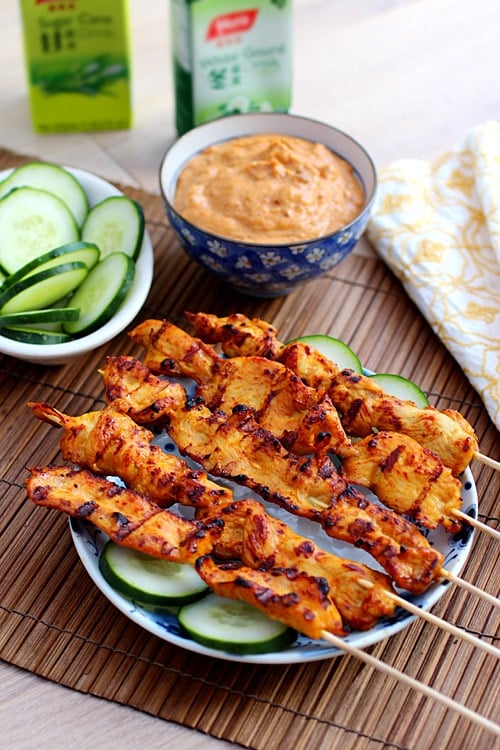 Thai Peanut Sauce