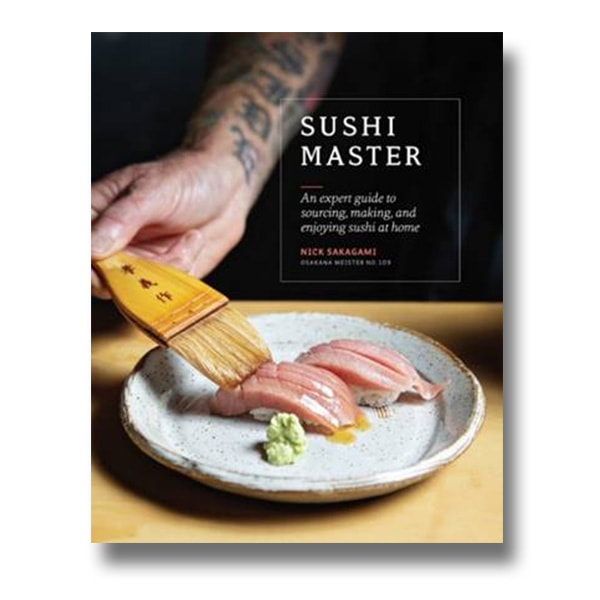 I am partnering with my friends at Quarto Knows to giveaway 3 copies of Sushi Master: An expert guide to sourcing, making and enjoying sushi at home, MSRP: $26.99, US only.
Sushi Master: An expert guide to sourcing, making and enjoying sushi at home
In Sushi Master, Nick Sakagami, osakana meister, introduces the fundamentals of making sushi at home and then does a deep dive into the tools, techniques, and etiquette of sushi to ensure you'll never look at a California roll the same way again. With helpful tips on buying the right fish and detailed recipes from top sushi chef's contributors that will take your sushi to the next level.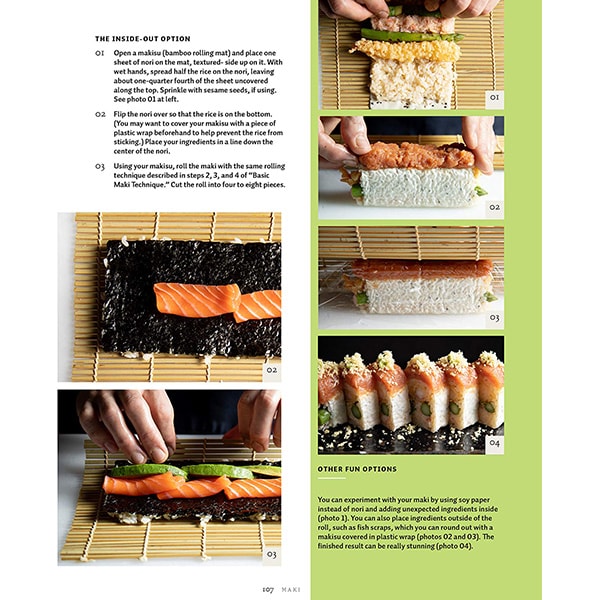 Sushi Master also includes recipes for traditional Japanese soups, including two different types of miso, plus appetizers like tsukemono (Japanese pickles), shishito pepper, and spicy scallop carpaccio. Once you've mastered the staples, you can move on to advanced techniques, such as searing, marinating, aging, and adding garnishes. This comprehensive guide also includes tips on sourcing your ingredients and best practices for sustainability.
Nick Sakagami was born in Tokyo and owns his own seafood importing and consulting businesses. A longtime resident of Los Angeles, California, he is the only person outside of Japan to be certified as an osakana meister—or fish master. He can identify every sushi fish species and their subspecies by taste, feel, sight, and smell and he has an expertise in tuna. Sakagami believes he has a responsi­bility to share what he knows with consumers of seafood and the seafood industry.
He got his start working for a seafood wholesaler in Los Angeles. His entire body would smell like fish, but that excited him, and so he decided to explore that feeling around the world. He speaks with wholesalers about sus­tainable fishing and good import practices and influences high-end restaurants on buying practices.
Eligibility: United States only. No purchase necessary and subject to this official giveaway rules.
Closing Date: July 14, 11:59 pm PST. Winner will be randomly selected and contacted via email on July 15, 2019.
To enter, please follow the steps below.
Step 1
Follow Rasa Malaysia (@rasamalaysia) on Instagram. (Click on the Instagram button below and click "Follow." If you don't have Instagram, skip this step.)


Step 2
Follow All Rasa Malaysia Boards on Pinterest. (Click on the Pinterest button below and click "Follow All." If you don't have Pinterest, skip this step.)


Step 3
Fill in the form below. You can enter to win every day.
BE SURE TO ENTER EVERYDAY! ONE ENTRY PER DAY STRICTLY ENFORCED. By entering into this contest, you are automatically subscribed to Rasa Malaysia newsletter for new giveaways, recipes, and more. If you don't want to receive the newsletter, you may unsubscribe it.
GIVE US SOME LOVE!
Like Rasa Malaysia on Facebook. (Click on the Like button below.)
You will be redirected to the "Thank You" page if your entry is successfully submitted. Enter to win by using the form below!