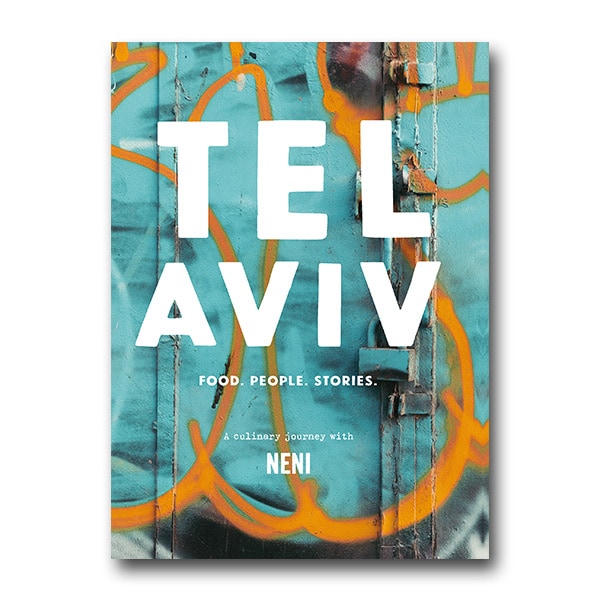 I am partnering with my friends at ACC Art Books to giveaway a Tel Aviv: Food. People. Stories. A Culinary Journey With NENI Cookbook, MSRP: $24.90, US only.
Tel Aviv: Food. People. Stories. A Culinary Journey With NENI
Tel Aviv is colorful, cosmopolitan and modern; a city full of contrasts, fragrances, stories and flavors. It is a vibrant melting pot of cultures, religions and delicious culinary traditions.
Successful restaurateurs Haya Molcho and her four sons take us on a journey to meet Tel Aviv's local chefs and story-tellers – from the epicures and the urban forager, to the magician and the survivor – capturing the special spirit of the city's many cuisines and inhabitants.
Haya revisits the recipes of her home town, re-creating the flavors of her childhood: knafeh, green shakshuka, sarma, Israeli paella, pickled lemons and much more.
About the Author
Haya Molcho loves to cook and to travel. Born in Tel Aviv, she relocated frequently and was always on the move – with her parents as a child, then as an adult, alone, and later with her husband, the mime artist Samy Molcho.
On her travels she experienced the cuisines of the world and developed her unique culinary style: typically Israeli, yet also international. In 2009 she opened thefirst NENI restaurant in Vienna's Naschmarkt with her sons, Nuriel, Elior, Nadiv and Ilan.
The idea of bringing Mediterranean and Levantine food culture to Europe's cities was a success: today there are NENI restaurants in Berlin, Hamburg, Munich, Cologne, Zurich, Vienna, Amsterdam, Mallorca and Paris, as well as a cooking school and product lines.
Contents:
Vegetables, Grains & Legumes: Sabich, Sarma and More
NENI's Basic Components: What We Always Have at Home
Meat: From Shawarma to Curry
Sweets: Fruit, Ice Cream, Biscuits and Cakes
Eligibility: United States only. No purchase necessary and subject to this official giveaway rules.
Closing Date: July 21, 11:59 pm PST. Winner will be randomly selected and contacted via email on July 22, 2019.
To enter, please follow the steps below.
Step 1
Follow Rasa Malaysia (@rasamalaysia) on Instagram. (Click on the Instagram button below and click "Follow." If you don't have Instagram, skip this step.)


Step 2
Follow All Rasa Malaysia Boards on Pinterest. (Click on the Pinterest button below and click "Follow All." If you don't have Pinterest, skip this step.)


Step 3
Fill in the form below. You can enter to win every day.
BE SURE TO ENTER EVERYDAY! ONE ENTRY PER DAY STRICTLY ENFORCED. By entering into this contest, you are automatically subscribed to Rasa Malaysia newsletter for new giveaways, recipes, and more. If you don't want to receive the newsletter, you may unsubscribe it.
GIVE US SOME LOVE!
Like Rasa Malaysia on Facebook. (Click on the Like button below.)
You will be redirected to the "Thank You" page if your entry is successfully submitted. Enter to win by using the form below!