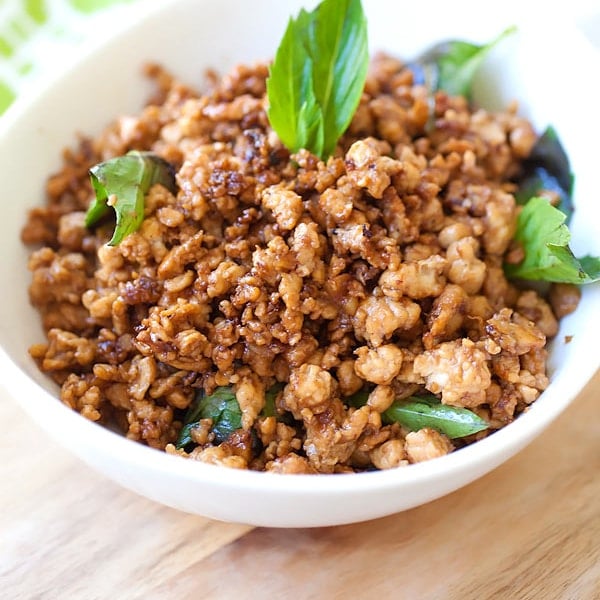 Basil Chicken (Gai Pad Krapow)
Thai Basil Chicken – made with ground chicken, basil leaves, and chilies. Basil chicken is great with rice and this recipe is super easy and authentic | rasamalaysia.com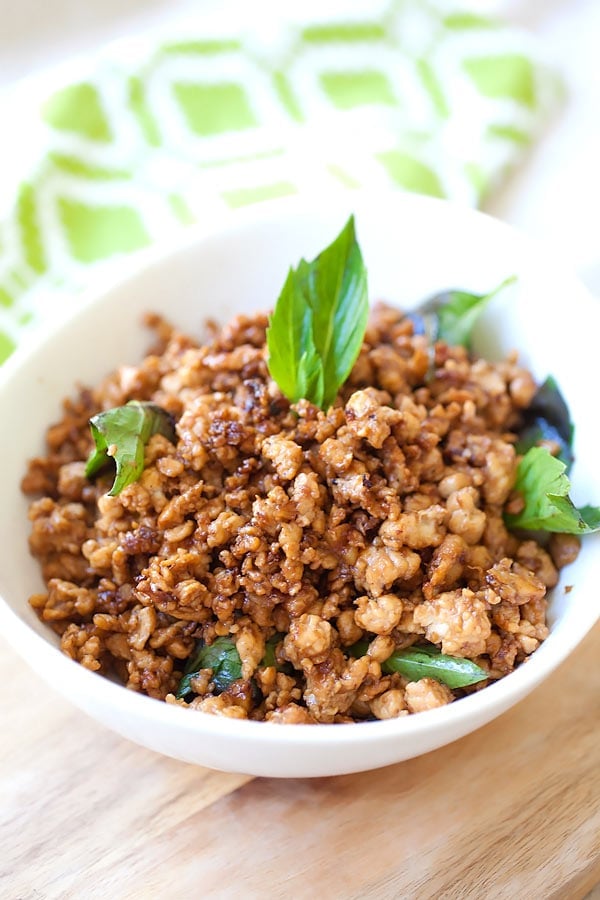 Basil Chicken (Gai Pad Krapow)
Thai Basil Chicken – made with ground chicken, basil leaves, and chilies. Basil chicken is great with rice and this recipe is super easy and authentic!
I love making this recipe at home because Mr. Rasa Malaysia really enjoys the dish. My son also loves the recipe because it's made with ground chicken and it's very easy for him to chew and eat. For the basil leaves, if you can find royal basil leaves in your farmers market, use them. Otherwise, use Asian basil leaves with purple stems. All in all though, this Thai basil leaf chicken recipe is very easy to make and will definitely be my keeper!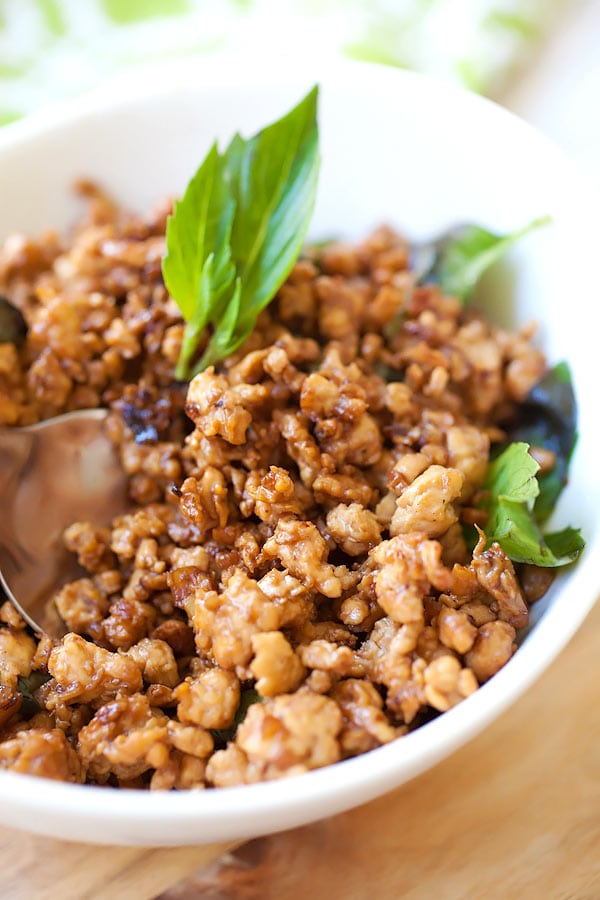 Thai Basil Chicken Recipe (Gai Pad Krapow)
Serves 3 | Prep Time: 15 Mins | Cook Time: 10 Mins
Ingredients:
2 tablespoons oil
4 cloves garlic, finely chopped
2 shallots, finely chopped)
10 oz ground chicken
6 bird's eye chilies, chopped and pounded with a mortar and pestle, or 1-2 fresh jalapeno cut into slivers
1 1/4 tablespoons fish sauce
1 teaspoon palm sugar or sugar to taste
1/2 teaspoon kecap manis or sweet soy sauce
1 big bunch Thai basil leaves, lower stems removed
3 dashes white pepper
Method:
Add the oil into a heated wok, follow by the chopped garlic and shallots. Stir fry the garlic and shallots until aromatic, then add the ground chicken into the wok. Use the spatula to quickly stir-fry and break the ground chicken meat into small lumps.
When the chicken meat changes color, toss in the chilies, fish sauce, palm sugar, and sweet soy sauce. Stir to combine well. Add in the basil leaves and do a few quick stirs until the basil leaves wilted and you smell the exotic fragrance of the basil leaves. Add the white pepper into the dish, do a final stir, dish out and serve immediately.
Cook's Notes:
If you love Thai food, you should check out my authentic and popular Thai recipes on Rasa Malaysia.
You can also serve Thai basil chicken as lettuce wraps, it tastes great with the fresh lettuce and Thai sweet chili sauce.
Most-Pinned Recipes
Ginger Garlic Baked Chicken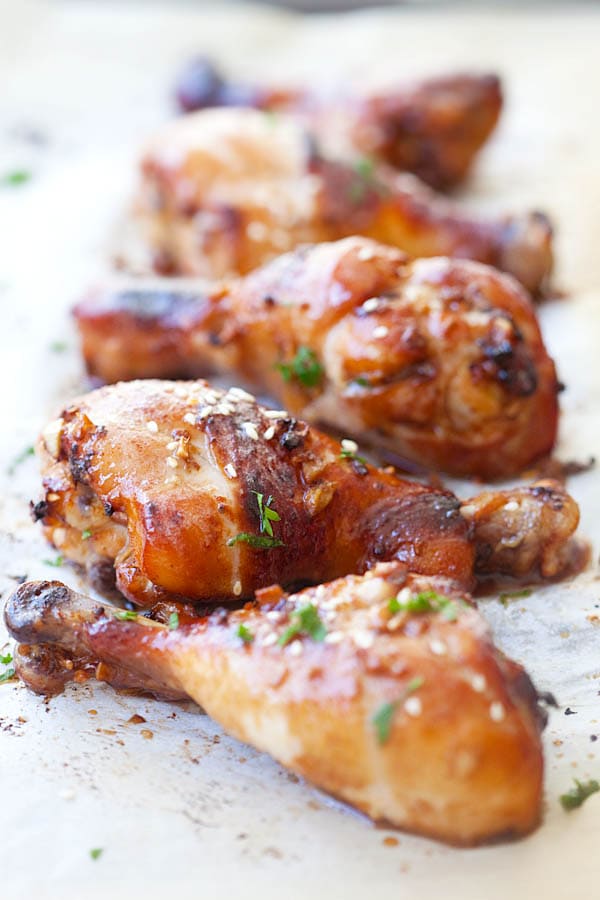 Crab Rangoon (Cream Cheese Wontons)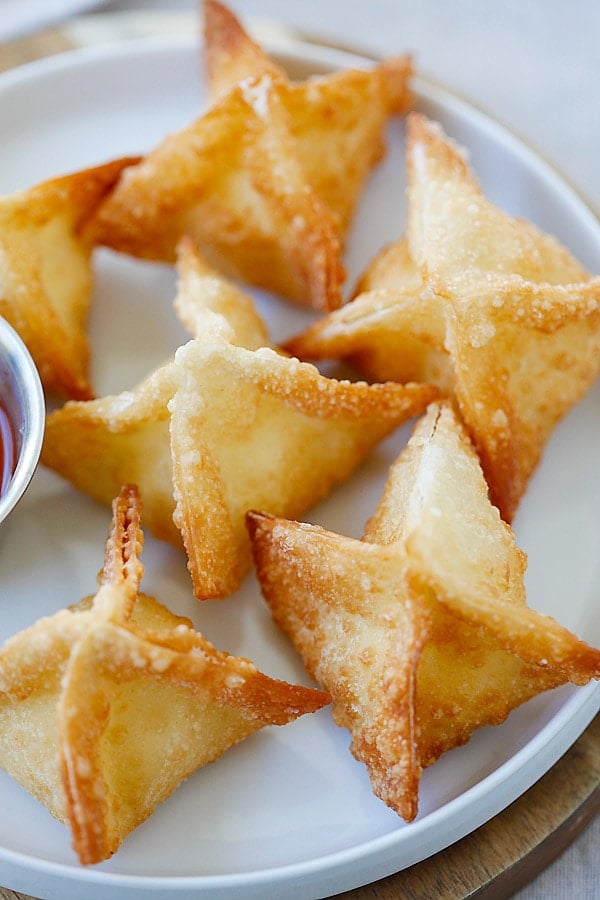 Chicken Wontons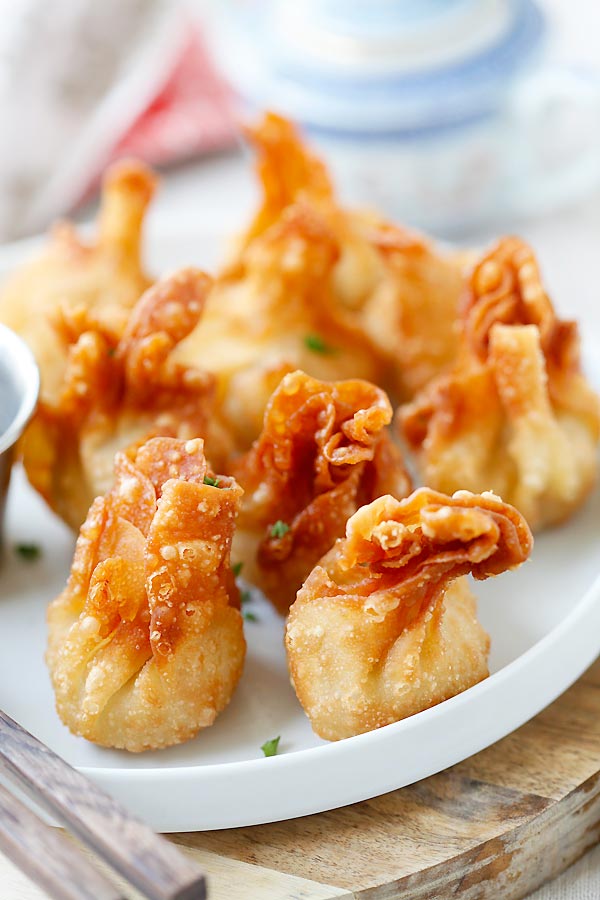 Onion Scallion Beef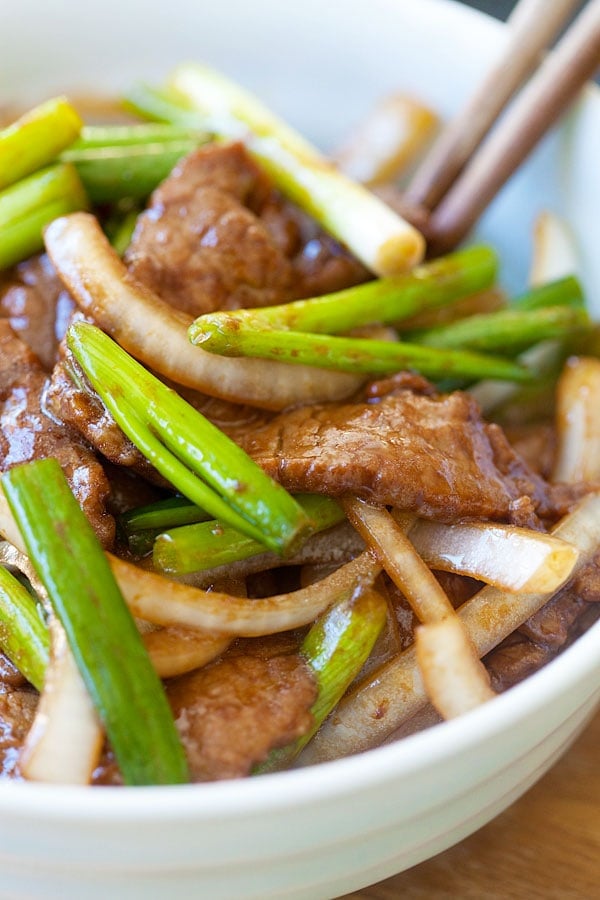 Thai Chicken Sate with Peanut Sauce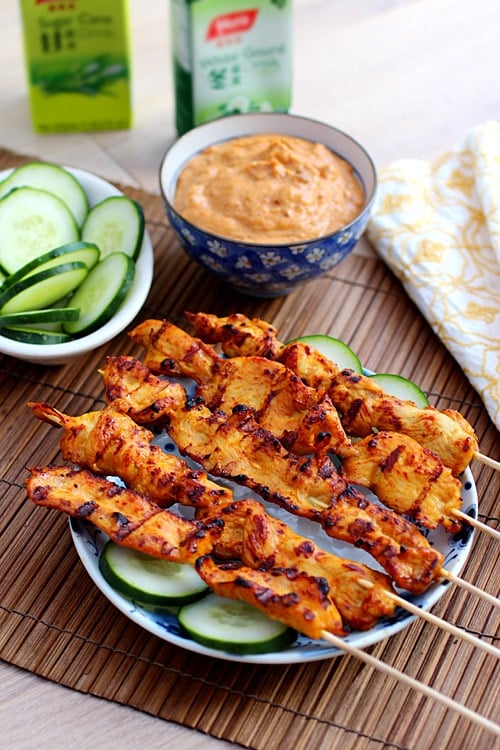 Thai Peanut Sauce