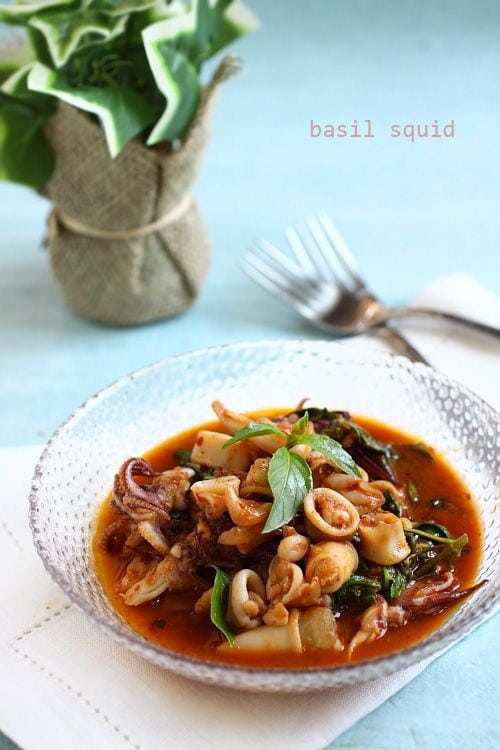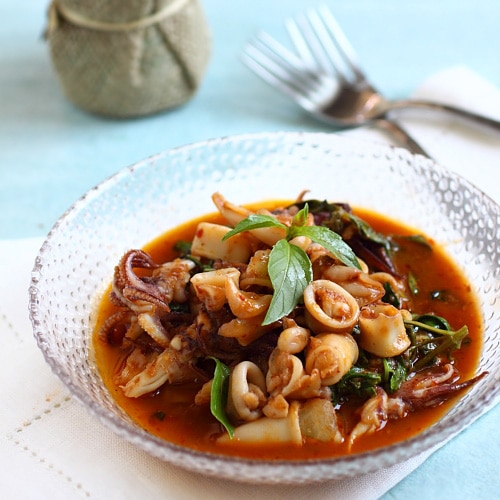 Thai Basil Squid
Thai basil squid is a popular Thai recipe using squid, basil leaves, and roasted chili paste. Easy recipe that takes only 30 minutes and tastes delicious.
Prep time:
Cook time:
Total Time: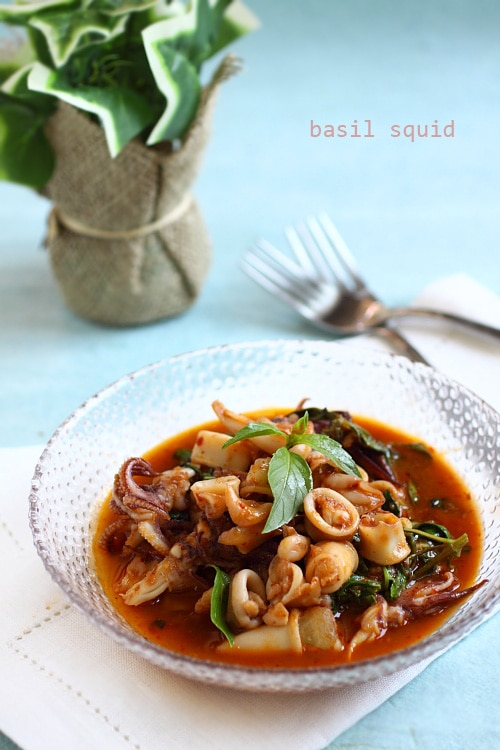 Thai roasted chilli paste or nam prik phao is the secret to many dishes in Thai cuisine; it's what gives Tom Yum and many Thai dishes their oomph. Recently, the chili paste has become a staple in my pantry. I use it to make various dishes, for example: fried rice and clams.
This Thai basil squid is flavored with dollops of Thai roasted chilli paste and heaps of fresh Thai basil leaves, a few bird-eye's chilies, with a hint of lime juice and fish sauce completing this delicious dish.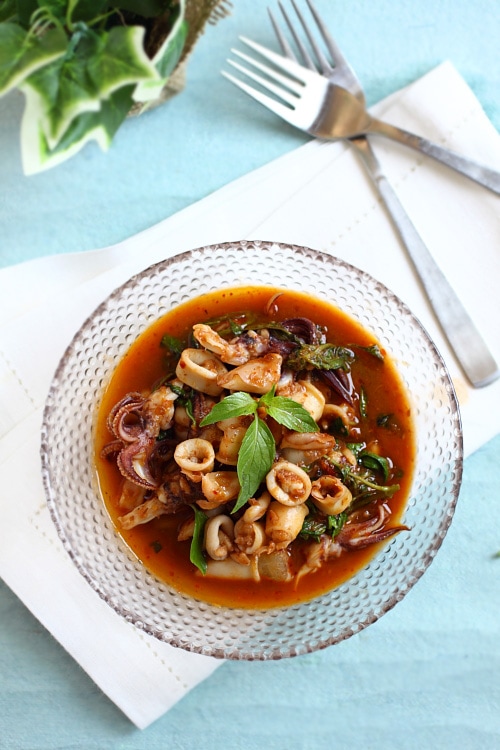 Thai Basil Squid Recipe
Serves 2 | Prep Time: 15 minutes | Cook Time: 5 minutes
Ingredients:
1 tablespoon oil
3 tablespoons Nam prik phao or Thai roasted chili paste
3 bird's eyes chilies, lightly pounded
12 oz squid, cleaned and cut into rings, and pat dry with paper towels
1 teaspoon fish sauce or to taste
1 tablespoon lime juice
A big handful Thai basil leaves, stems removed
Method:
Heat up a wok with the oil. Add the roasted chili paste and bird's eye chilies and stir fry until you smell the spicy aroma. Add the squid into the wok and stir to combine well. Add the fish sauce and lime juice. Stir a few times before adding the basil leaves. As soon as the leaves are wilted and the squid completely cooked, dish out and serve immediately with rice.

Most-Pinned Recipes
Ginger Garlic Baked Chicken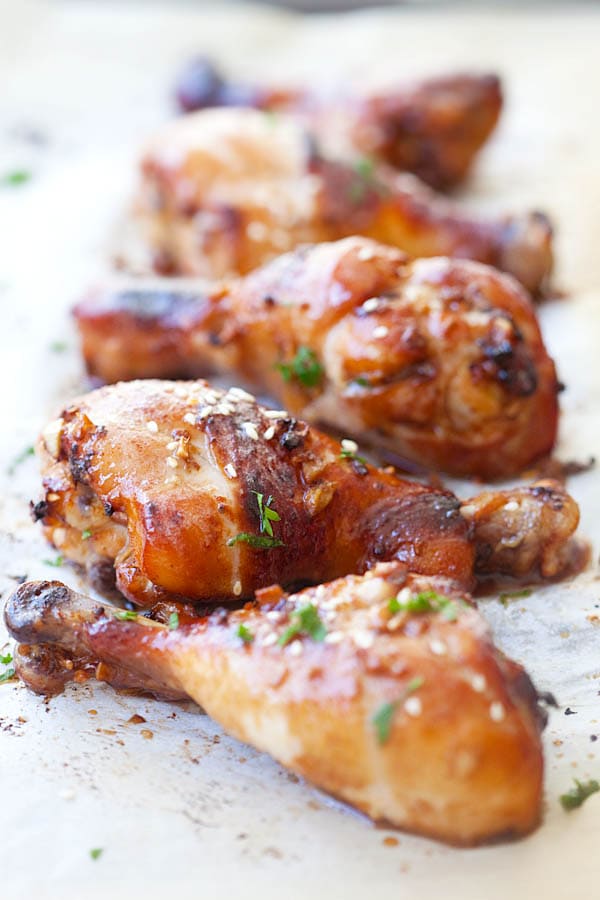 Crab Rangoon (Cream Cheese Wontons)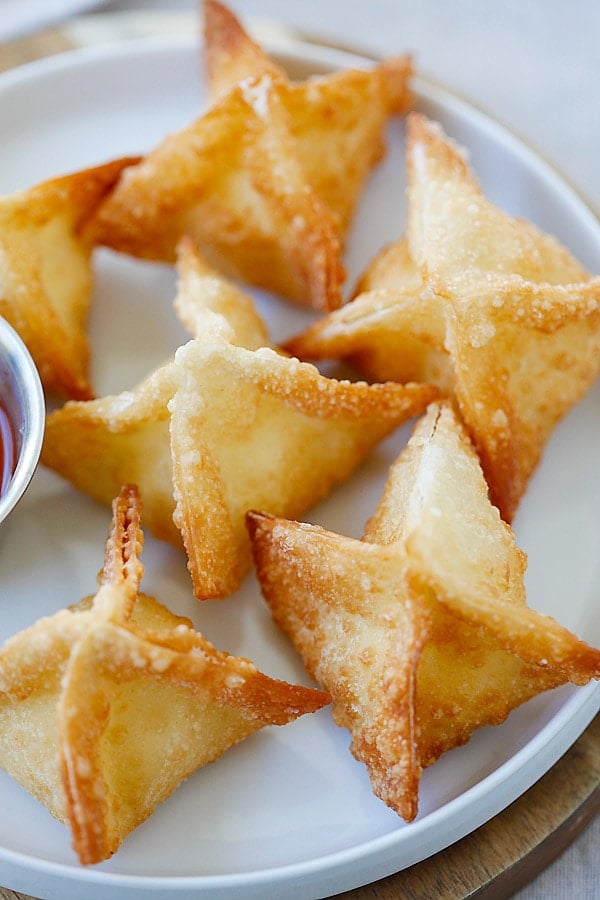 Chicken Wontons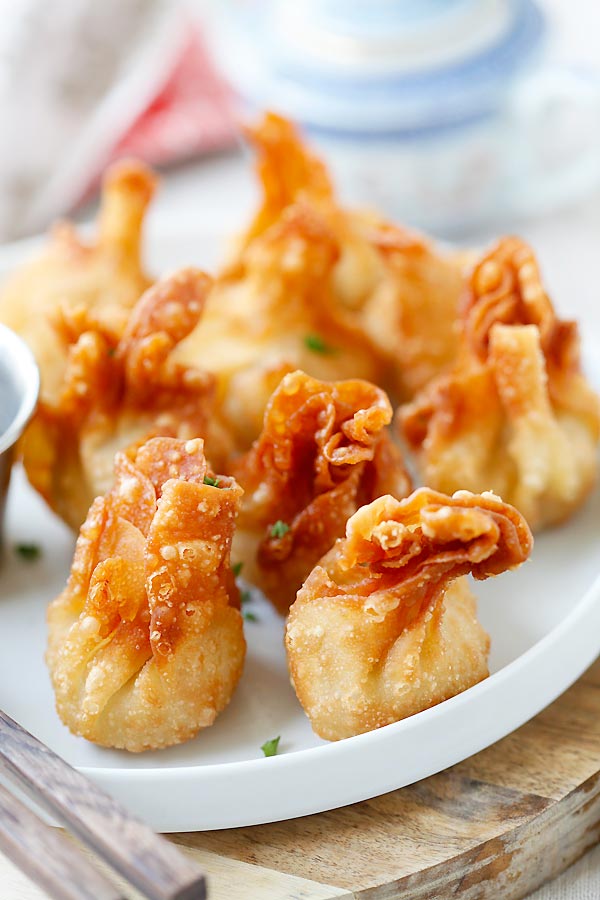 Onion Scallion Beef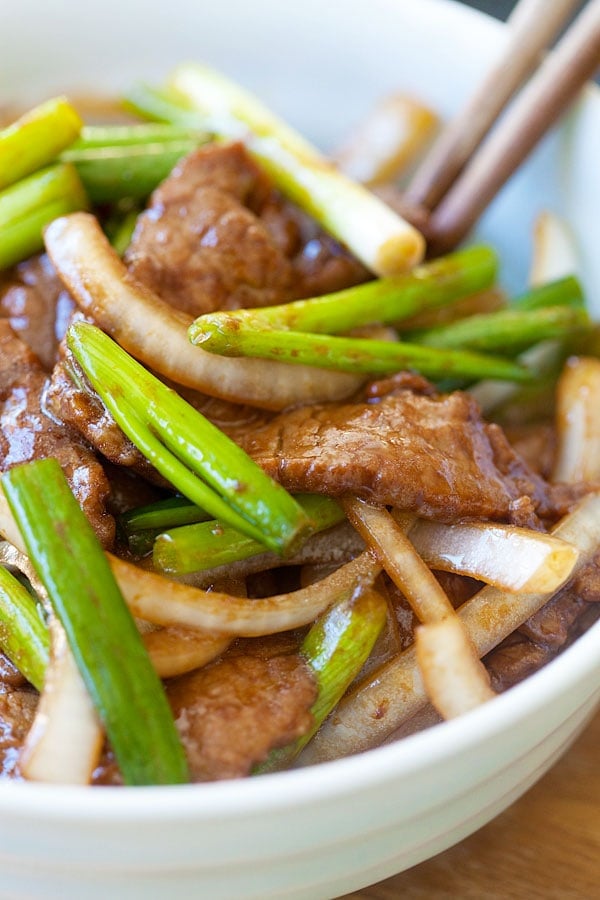 Thai Chicken Sate with Peanut Sauce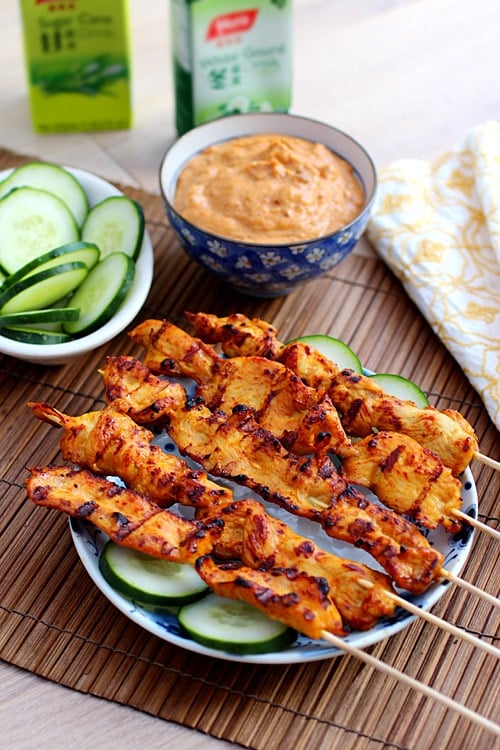 Thai Peanut Sauce