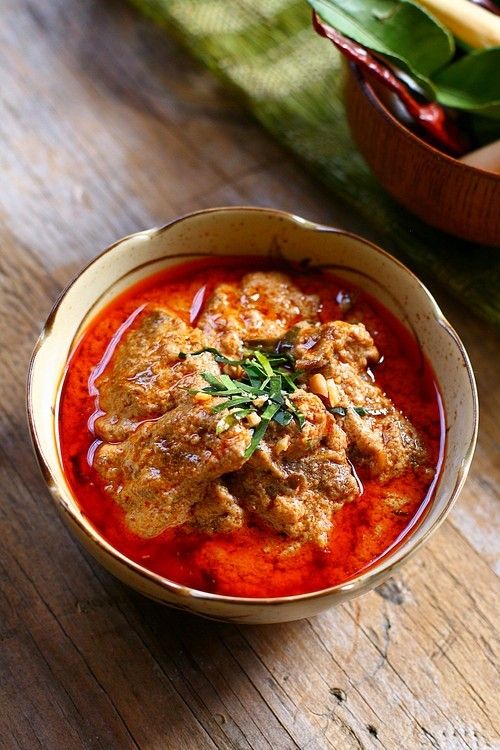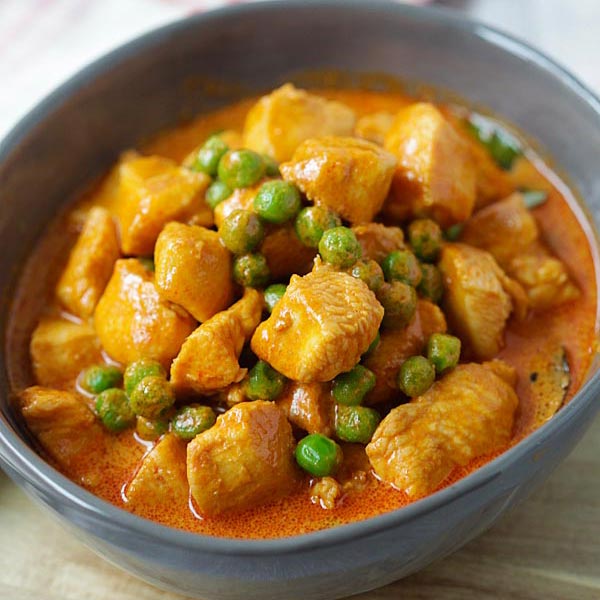 Thai Panang Curry with Beef
Thai Panang Curry with Beef – an authentic Panang curry is fried in thick coconut cream as opposed to boiling, as in the Red curries, providing a thick, creamy, soup-like gravy.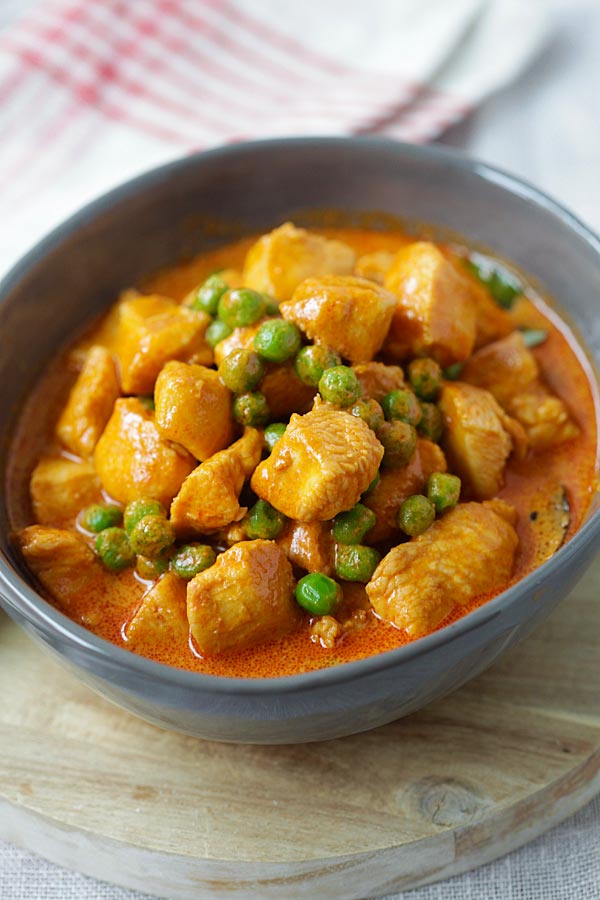 When I requested my friends at TX Bar Organics, North Cal for their most suitable cuts of organic grass fed beef to showcase my Thai beef Panang curry post, they instantly delivered several choices, all beautifully vacuumed-packed in an ice box, and distinctively labeled. After careful deliberation, I decided on chuck roast (click on the picture gallery above), which by the way is excellent not just for Panang curry, but any braising recipe as well. Coming in close was a tender juicy piece of top sirloin, which I can't wait to share with you in my next beef recipe post.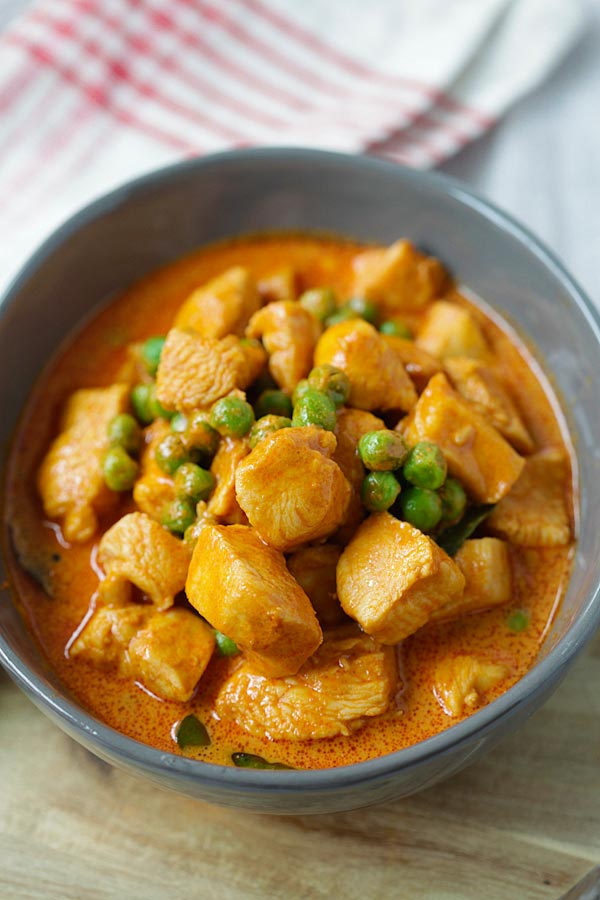 Thai Panang Curry with Beef Recipe (Kaeng Phanaeng Neua)
Ingredients:
1 lb beef, sliced into about 1/4-inch thick (I use chuck roast here)
5 tablespoons oil
3 kaffir lime leaves, thinly shredded
16 oz coconut cream (or coconut milk)
1 tablespoon palm sugar (or sugar)
1 tablespoon fish sauce
salt and sugar to taste
Panang Curry Spice Paste:
1 tablespoon oil
1 tablespoon water
2 1/2 tablespoons chili powder
1 teaspoon coriander powder
1 teaspoon cumin powder
1 teaspoon salt
1/2-inch galangal, chopped
1 lemongrass (use white part only), cut into 2-inch length
1 tablespoon cilantro stems (or roots)
2 shallots
2 clove garlic
1 1/2 tablespoons red-skin roasted peanuts
1 teaspoon shrimp paste (or Belacan)
Method:
1. Blend all the Spice ingredients into a smooth paste.
2. Heat up oil in a wok, stir-fry kaffir lime leaves for 30 seconds. Mix in the Spice paste and continue to stir-fry for 1-2 minutes, or until fragrant. Turn the heat to medium and continue stir-frying until the oil slightly separates.
3. Add the beef in and cook for 2 minutes.
4. Mix in the coconut cream and give it a quick fry for 1-2 minutes. Add in the palm sugar, fish sauce, stir well and cover the wok.
5. Turn the heat down to medium-low and simmer for 45 minutes to 1 hour, or until the meat is thoroughly cooked, tender enough to your liking. Salt or fish sauce, and sugar to taste. Add some water if you prefer it saucier than a gravy-soup-like texture, or when it appears bit dry. Dish up and serve with hot steamed Jasmine rice.
Most-Pinned Recipes
Ginger Garlic Baked Chicken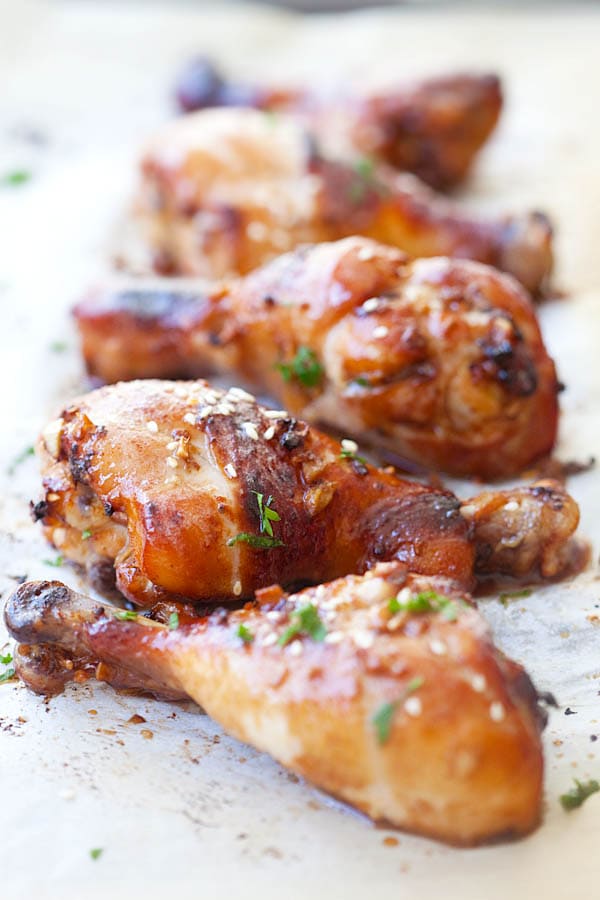 Crab Rangoon (Cream Cheese Wontons)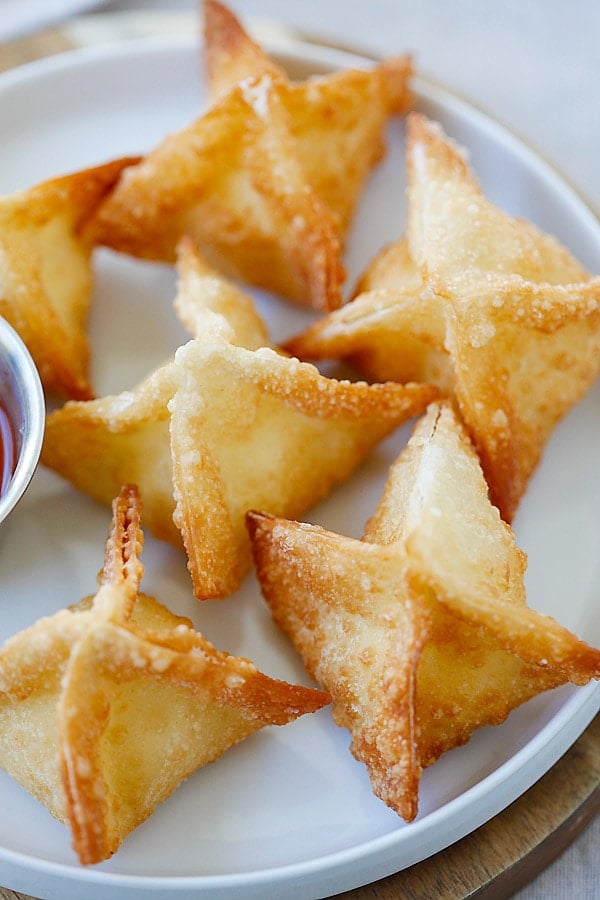 Chicken Wontons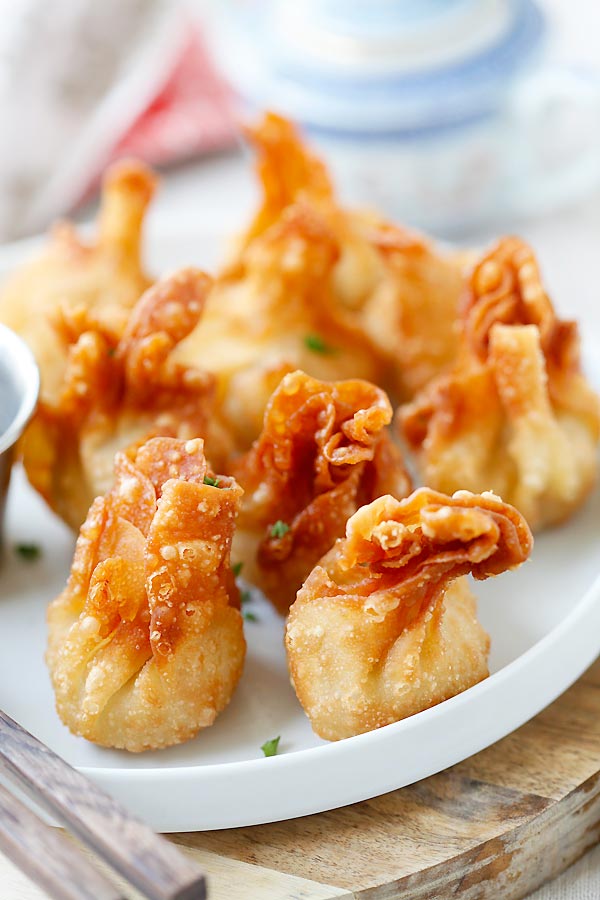 Onion Scallion Beef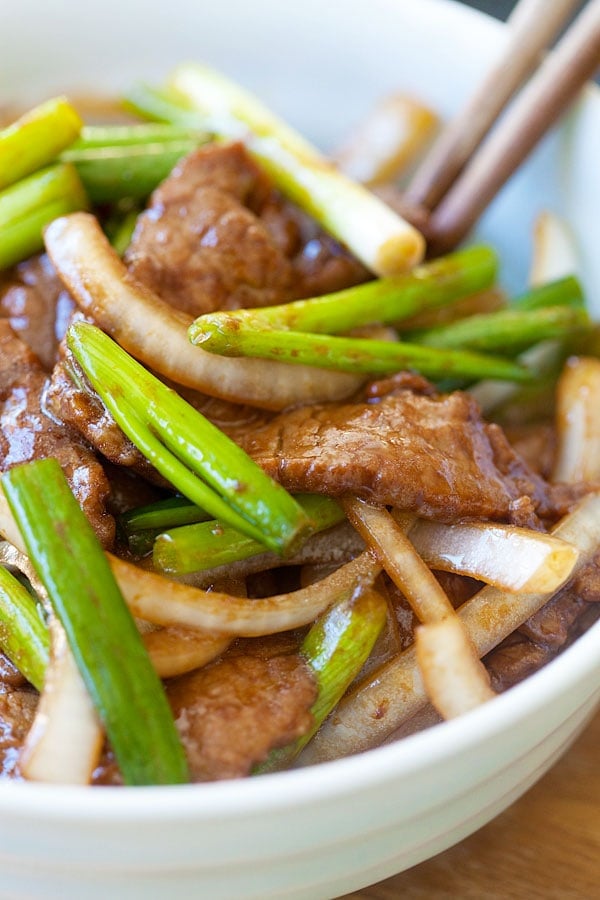 Thai Chicken Sate with Peanut Sauce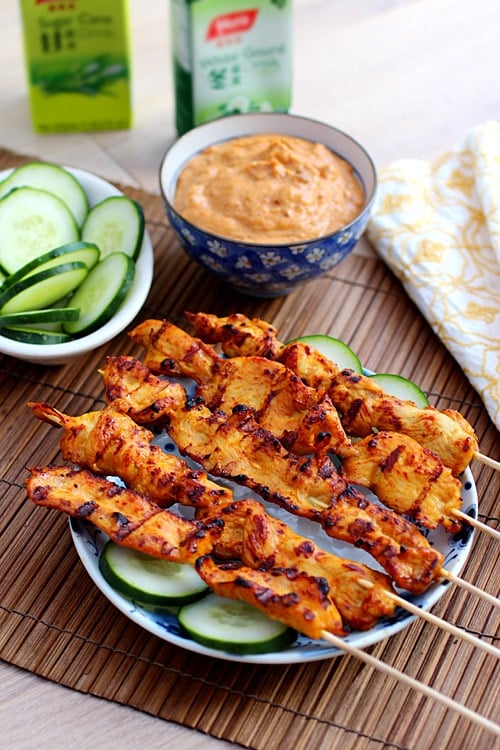 Thai Peanut Sauce