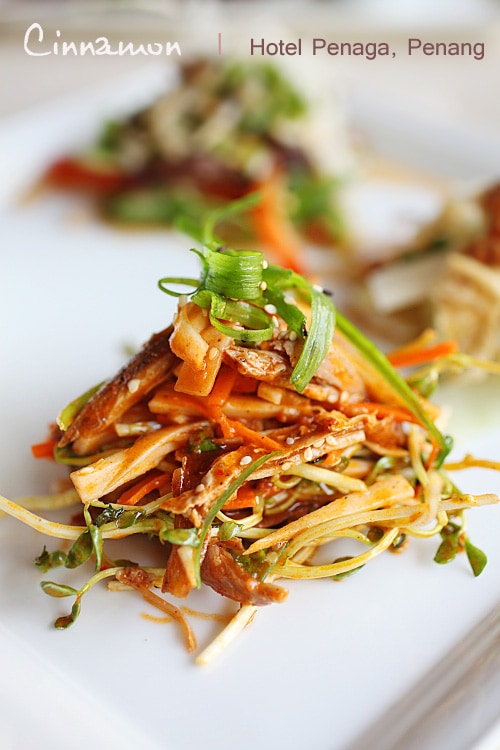 Whenever I go back to Penang, other than stuffing myself silly with Penang street food (hawker food), I also like checking out new restaurants, cafes, and hotels. Since the inscription as a UNESCO World Heritage Site, George Town is abuzz with the openings of new boutique hotels, trendy cafes, tasteful art galleries, and cool hang out spots.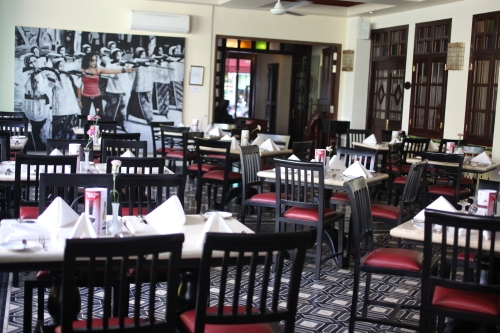 One of the restaurants that I checked out that had left an impression on me was The Cinnamon at Hotel Penaga. Set in the heart of George Town, Hotel Penaga is a beautifully restored heritage boutique hotel. The Cinnamon is housed inside it, and strategically located next to the shimmering blue pool and the lush courtyard. The Cinnamon beckons with an open floor plan; it's a perfect place to spend a lazy afternoon.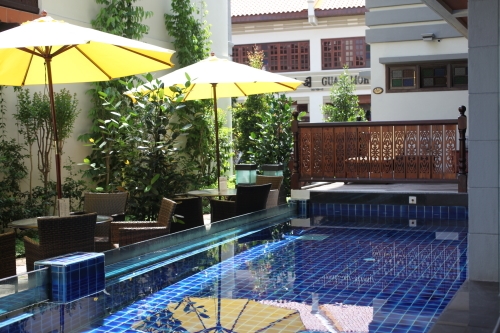 Below were the sampler dishes I tried out at The Cinnamon. I thought the pricing was very competitive. With the nice ambiance and decor, more importantly, the quality of foods served, I strongly recommend the restaurant to anyone who wants to escape the tropical heat outside and wishes to have something more refined.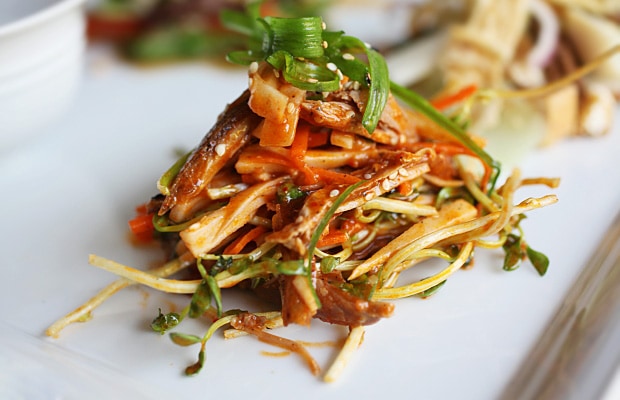 Kimchi-style Duck Salad. This salad was colorful and enticed my appetite immediately.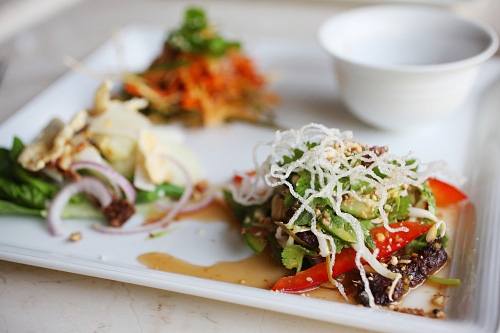 Thai-style Beef Salad…packed with the signature Thai flavors.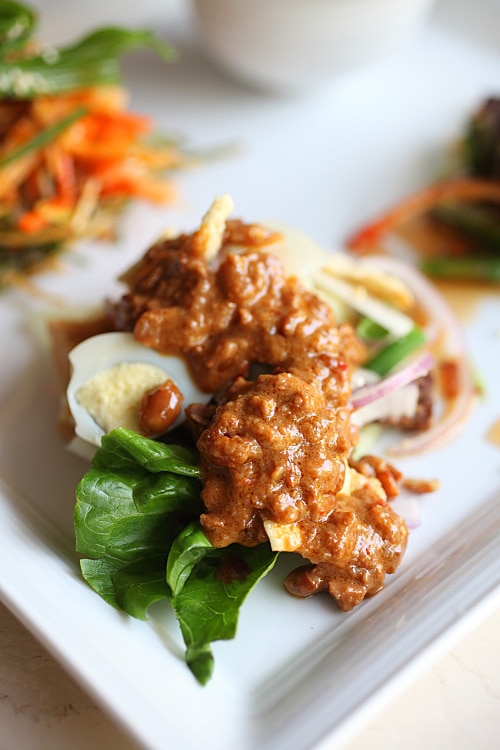 Indonesian Gado-gado. My favorite salad. The peanut sauce was well-balanced and extremely tasty. A truly refreshing salad before the main course.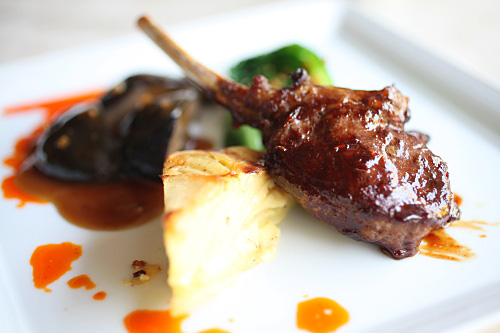 My main course was Char Siew Lamb Cutlet. The potatoes were very well done and the lamb was perfectly cooked, juicy and bursting with flavors. I simply loved it.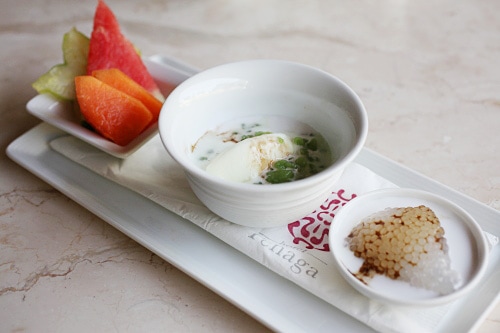 For the desserts, I opted for a trio of local favorites: fresh local fruits, Chendol, and Sago Gula Melaka.
All in all though, The Cinnamon is a restaurant that I would take my friends and family to. It's a great place to eat, hang out, and chill out.
The Cinnamon
Hotel Penaga
Corner of Jalan Hutton & Lebuh Clarke
10050 George Town, Penang, Malaysia
Phone: +604-261 1891
Fax: +604-261 1893
Note: We're now servicing Hotel Penaga's guests on our award-winning Penang Culinary Tour