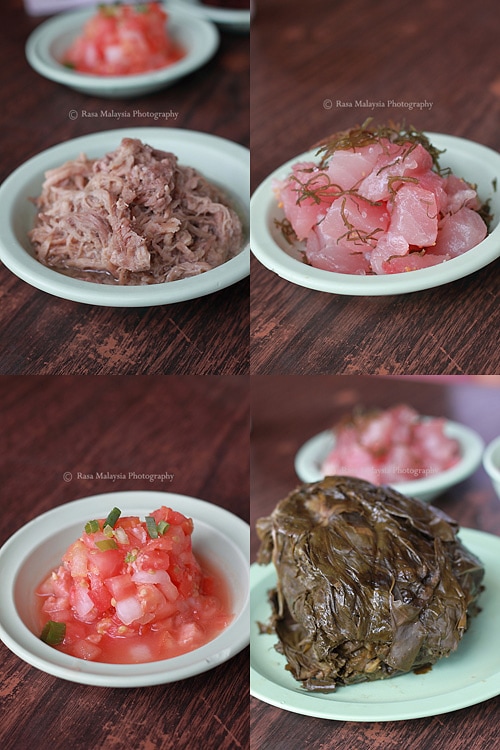 When I travel, you will most likely find me in hole-in-the-wall restaurants, run-down eateries, or markets that offer traditional and authentic local foods. Nowadays, food has defined where I travel to, and eating local is a big part of all my travels. Through local cuisines, I've come to learn–and appreciate–the unique culture, traditions, and heritage that represent the places I go to. Eating local food is also a nod to the many dedicated and passionate mom-and-pop chefs who feverishly preserve their culinary identity and legacy through the foods they serve, and Ono Hawaiian Foods is one such restaurant…(learn more about traditional Hawaiian food after the jump)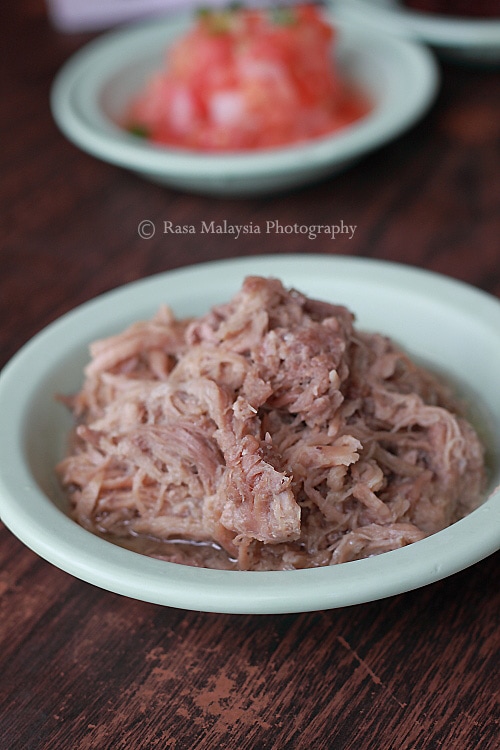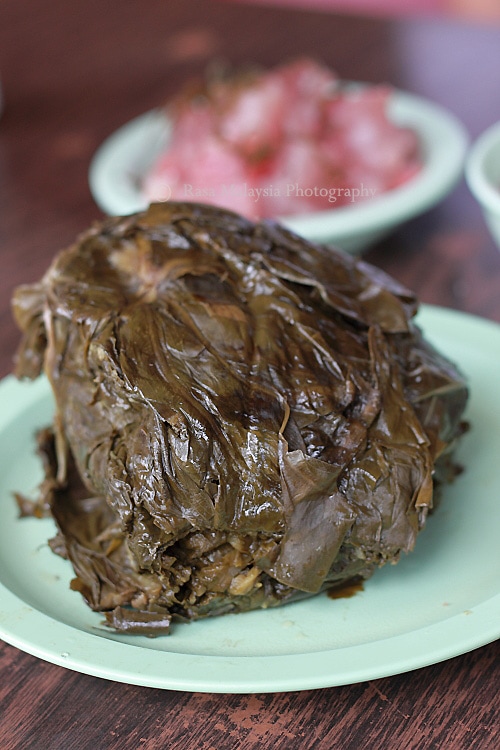 When it comes to traditional Hawaiian food, the mental picture of luau springs to mind instantly. Luau is basically a Hawaiian feast that features local foods, hula dances, and island music. The foods offered at Ono consist of luau foods (sans the festive luau, dances, and music) and other ala carte local dishes.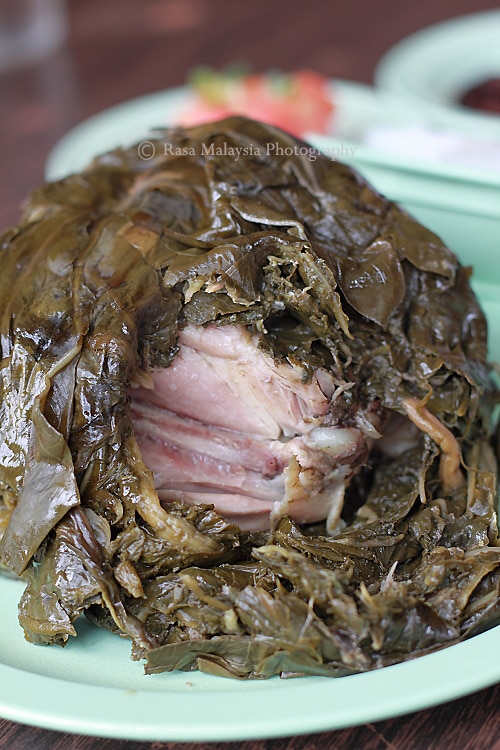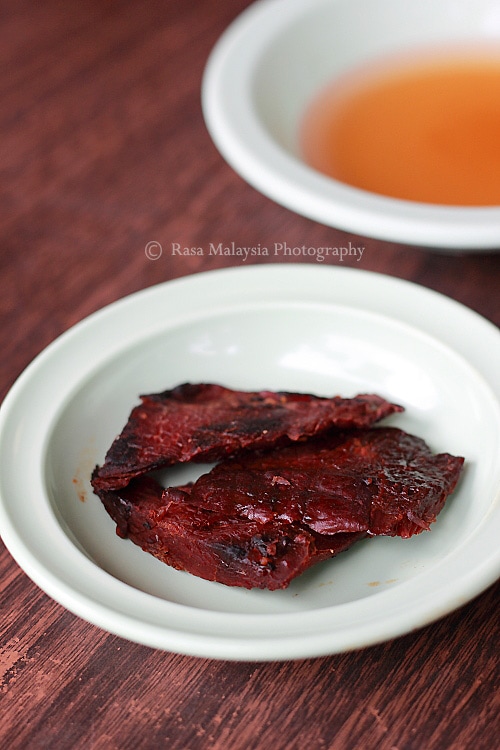 We had a combination plate–a traditional Hawaiian food sampler–with six dishes: kalua pig, laulau chicken, pipikaula, lomi salmon, haupia, and poi. Poi is the staple Hawaiian food–a mixture of taro root (or corm) with water. The corm is cooked, peeled, and then mashed by hands using a stone pestle until a desired sticky consistency is reached. Water is added during the process. Poi is mostly eaten like rice, where you take a bite of a savory food such as kalua pig, laulau, or lomi salmon and follow it with a taste of poi.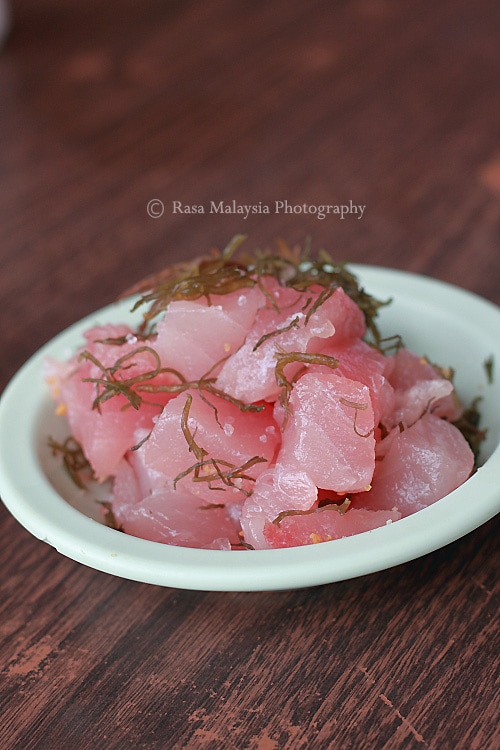 Out of all the dishes we had, I especially enjoyed the laulau chicken. Wrapped with layers of taro leaves (yes, they are edible and taste like watercress but with a distinct aroma), laulau is steamed for hours. As a result, the meat contained inside the parcel–either pork or chicken–becomes exceedingly tender and juicy with the chicken meat practically falling off the bones. It was simply delicious!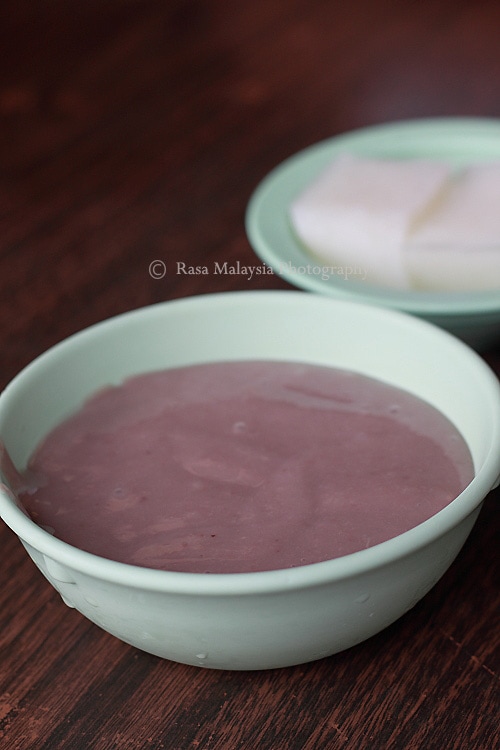 The kalua pig was pretty good, too, with pulled pork kind of consistency. Poke, or raw fish mixed with seaweed, is another renowned island dish. Lomi salmon (or lomi-lomi salmon) is a tomato and salmon salad. Pipikaula are slices of beef jerky, and haupia is a pleasing local dessert with coconut milk and milk.
There you have it, traditional Hawaiian food that is humble but rich in characteristics and unique in its own sense. Please check out the gallery above to view individual item.
Ono Hawaiian Foods
726 Kapahulu Avenue
Phone: 808-737-2275
Open Monday-Saturday 11:00 am to 8:00pm
Closed Sundays
Cash only