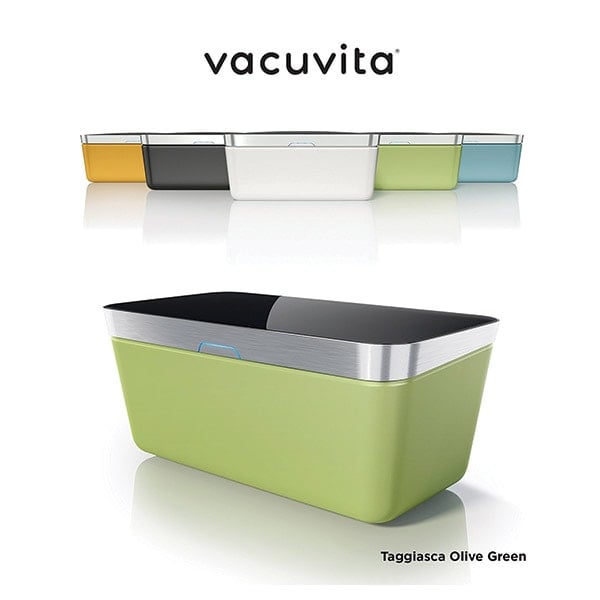 UPDATE: The winner is James Patrick Taylor.
I am sponsoring an Vacuvita One Touch Vacuum Storage System, Resealable and Reusable Vacuum Sealer, MSRP: $169.99, US only.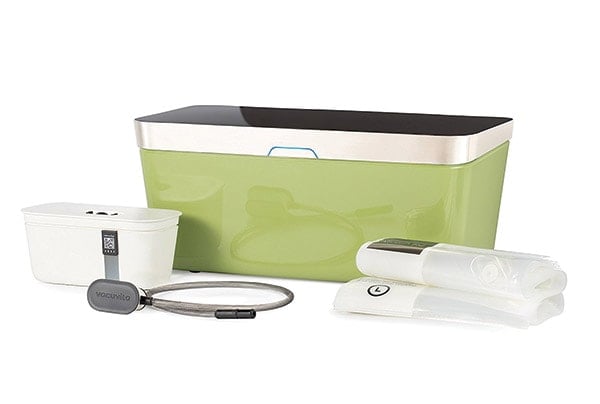 Vacuvita One Touch Vacuum Storage System, Resealable and Reusable Vacuum Sealer
The Vacuvita One Touch Vacuum Storage System is a complete vacuum storage system with a twist: in addition to the ability to vacuum seal storage bags and containers, it offers a first-of-its-kind Home Base. The Home Base is a beautifully designed storage container made for the countertop. Open it with the touch of a button, store your dry products and close. It will automatically create a vacuum so your food stays preserved up to five times longer.
The Home Base can also be used to apply vacuum to external containers and resealable vacuum bags: simply attach the adaptor and vacuum tube to the Home Base on one end and either the container or bag on the other, and within seconds you'll have perfectly preserved food, ready to be stored in the fridge, freezer or pantry. Use the system of premium containers and bags to keep your kitchen organized, keep food fresh longer and save money. A vacuum sealer storage system has never been so complete – or convenient – until now.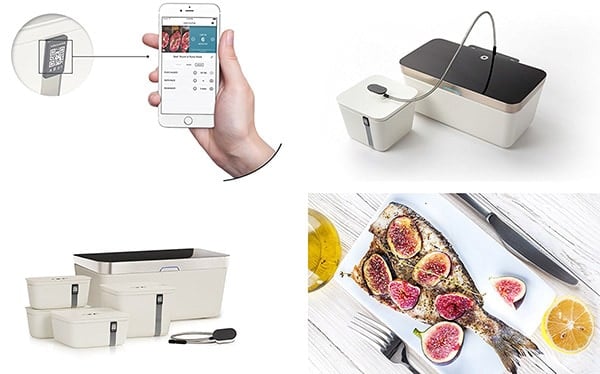 COUNTERTOP CONVENIENCE: Store dry foods like coffee, crackers, bread, cereals and more in the Home Base, which is designed to sit on the countertop for easy access and create an air-tight vacuum when closed
REUSABLE CONTAINERS AND BAGS: Use the Home Base and the vacuum tube and adaptor to extract air from resealable bags and premium containers to keep your pantry, refrigerator or freezer organized in a way that works for you
EYE-CATCHING DESIGN: Modern lines, sleek buttons and a range of colors make for a countertop system you'll want to show off
ENJOY FOOD UP TO 5X LONGER: Vacuum sealing food reduces waste and saves money
KEEP TRACK OF FOOD WITH THE VACUVITA APP: The unique Vacuvita container coding system app lets you track what's in your freezer or pantry and how long a shelf life it has left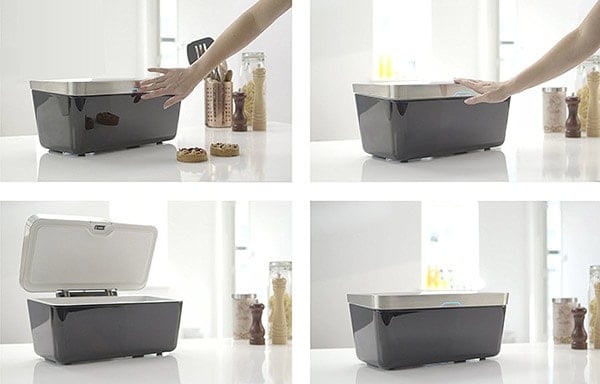 Key Features:
Beautifully designed and easy to use complete vacuum storage system
Enjoy food up to 5X longer!
Expandable vacuum storage with external resealable bags and premium containers.
Reduce food waste, save food & money
Engineered for ease of use
One-touch operation
Unique Vacuvita container coding system app
For long-term storage of meat, vegetables, fish or poultry
Containers are BPA and BPS free
Bags protect from freezer burn
Containers are dishwasher safe
Containers have convenient see-through window
Easy marinating, quick pickling
Containers are ideal for freezer, fridge or pantry storage
Sous-vide cooking compatible
Sustainable vacuum storage
GIVE US SOME LOVE!
Like Rasa Malaysia on Facebook. (Click on the Like button below.)
You will be redirected to the "Thank You" page if your entry is successfully submitted. Enter to win by using the form below!