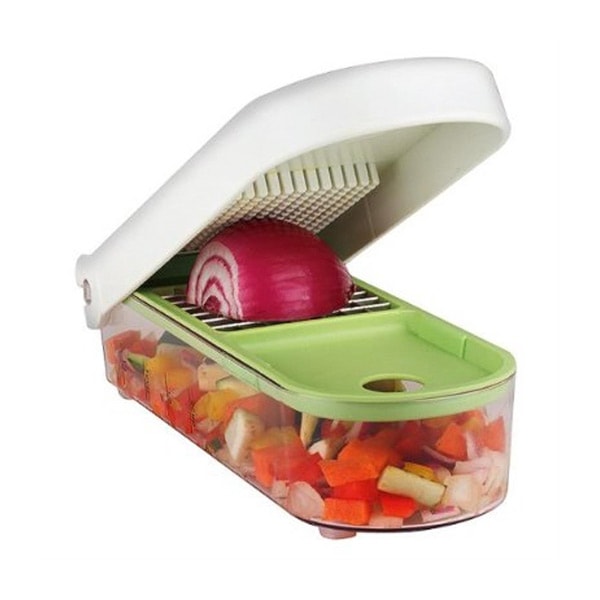 UPDATE: The winner is Sylvia Svihel.
I am partnering with my friends at Vidalia Chop Wizard™ to giveaway a Vidalia Chop Wizard, MSRP: $19.49, US only.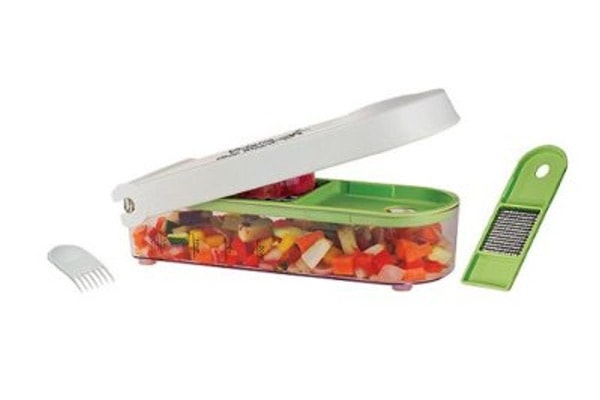 Vidalia Chop Wizard
The Ultra Sharp Stainless Steel Blade Quickly and Precisely Cut Every Time, Your Hands Never Touch The Blade!
Say Goodbye to Dangerous & Messy Food Prep!
Features:
Chop vegetables, fruit, cheese, and more in half the time
Handy gadget chops and dices veggies with one swift motion
Includes 2 super sharp insert discs for perfect chopping and dicing every time
Catch container doubles as a measuring cup with marks from 1/2 cup up to 2 cups
Includes handy lid cleaning tool; dishwasher safe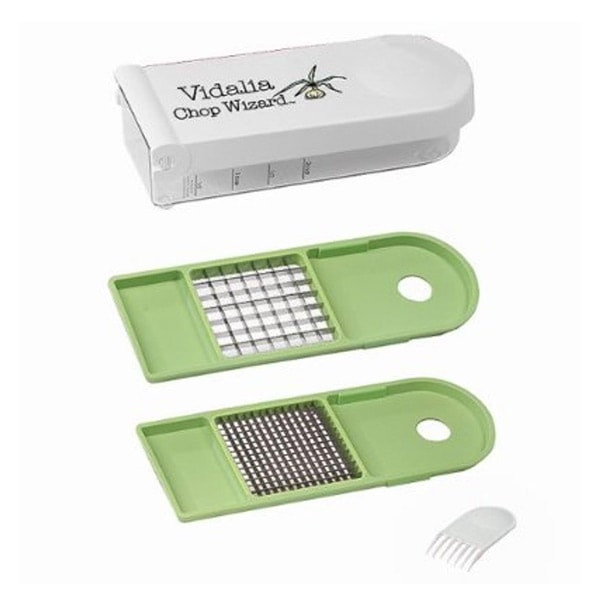 Stir-Fry Faster Than Ever!
Chop peppers, mushrooms, carrots, and zucchini to prepare a delicious meal in minutes.
Durable Stainless Steel Blade
Easily chop apples, pears, strawberries, and pineapple for a healthy fruit salad!
Say Goodbye To Soupy Mess, Odor, And Tears!
Chop tomatoes and onions for a chunky salsa in no time.
The catch container even doubles as a measuring cup. It's the versatile, time-saving kitchen tool you'll want to use again and again to make all your favorite dishes!
Chop Wizard is dishwasher safe and clean up is a breeze!
GIVE US SOME LOVE!
Like Rasa Malaysia on Facebook. (Click on the Like button below.)