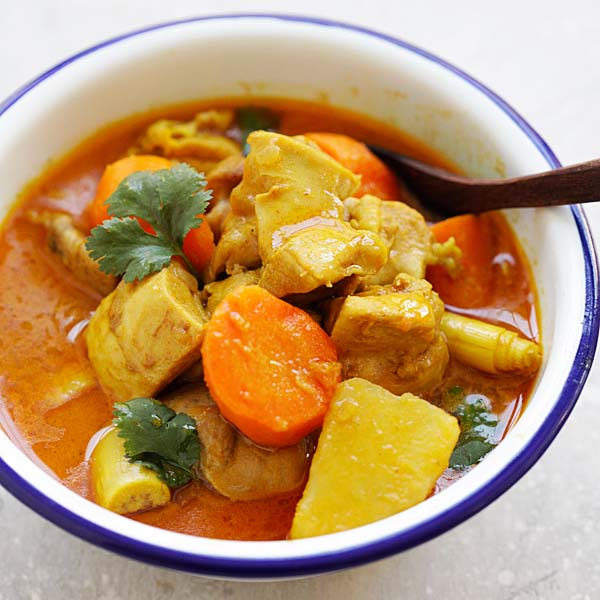 Vietnamese Chicken Curry
Vietnamese Chicken Curry – best Ca Ri Ga recipe ever, with tender chicken, rich curry with potatoes and carrots. This chicken curry is so good
Prep time:
Cook time:
Total Time: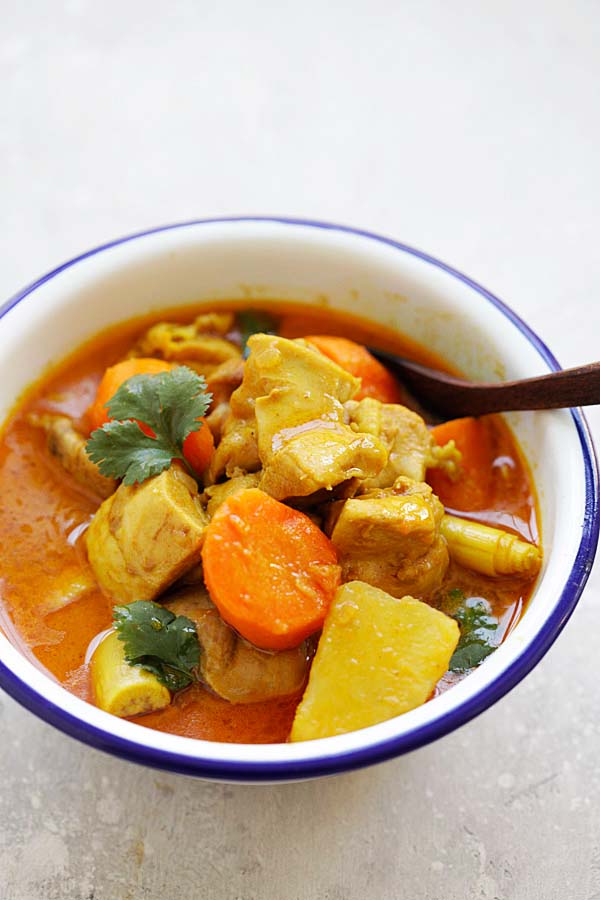 Vietnamese Chicken Curry
Vietnamese Chicken Curry – best Ca Ri Ga recipe ever, with tender chicken, rich curry with potatoes and carrots. This chicken curry is so good!
I love curries and really enjoyed the Vietnamese version of it. Loaded with tender and perfectly cooked chicken, carrots and potatoes, Vietnamese chicken curry is lighter and flavorful, thanks to the ubiquitous fish sauce used in its cooking. Serve the Vietnamese chicken curry with steamed rice or French bread. The curry sauce is a little spicy and delightful; the rice or bread will soak up the curry, making this dish one of the most delicious comfort foods for this season.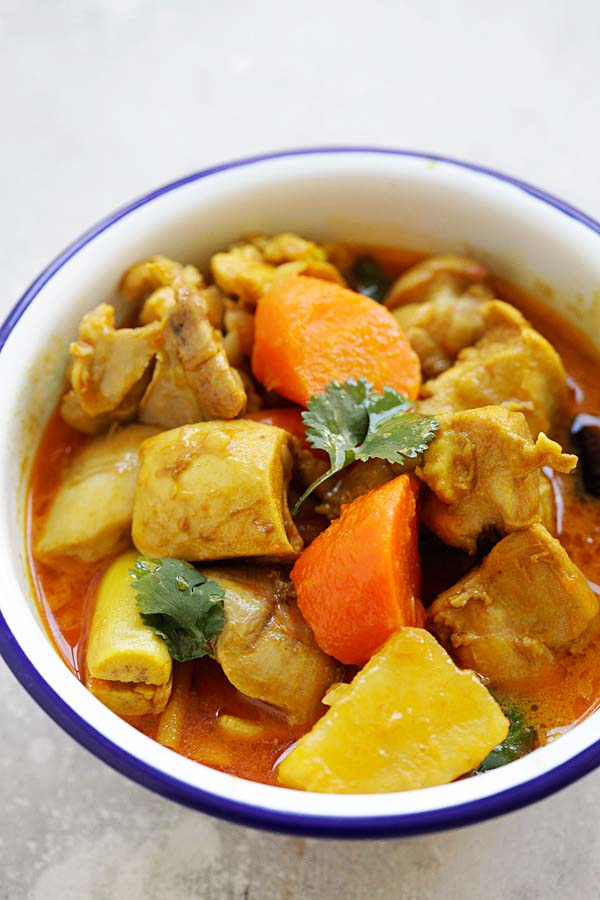 Vietnamese Chicken Curry Recipe
Serves 3 | Prep Time: 10 Mins | Cook Time: 20-30 Mins
Ingredients:
3 tablespoons cooking oil
2 oz shallot or onion, diced
1 lb boneless and skinless chicken thighs, cut into big pieces
3 tablespoons curry powder or Madras curry powder
2 lemongrass, white parts only, cut into 4-inch strips, pounded
4 oz carrots, peeled and cut into chunks
6 oz potatoes, peeled and cut into chunks
1 can 14.5 oz (1 3/4 cups) chicken broth
1/2 cup coconut milk
1 tablespoon fish sauce or to taste
1 teaspoon sugar
Method:
Heat a small pot on medium heat, add the oil until heated. Saute the shallot or onion until softened or aromatic before adding the chicken. Stir the chicken a few times before adding the curry powder, lemongrass, carrots and potatoes. Stir to combine well. Add the chicken broth and coconut milk, turn the heat to low. Cover the pot and let simmer and cook for about 20 – 30 mins, or until the chicken, carrots and potatoes become tender.
Add the fish sauce and sugar, stir to combine well. Serve hot with steamed rice and/or French bread.
Most-Pinned Recipes
Ginger Garlic Baked Chicken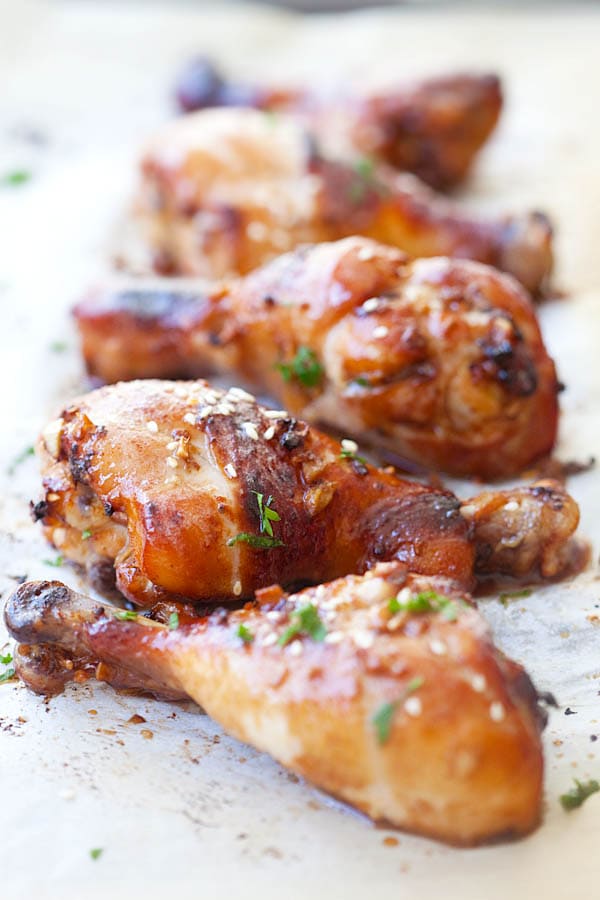 Crab Rangoon (Cream Cheese Wontons)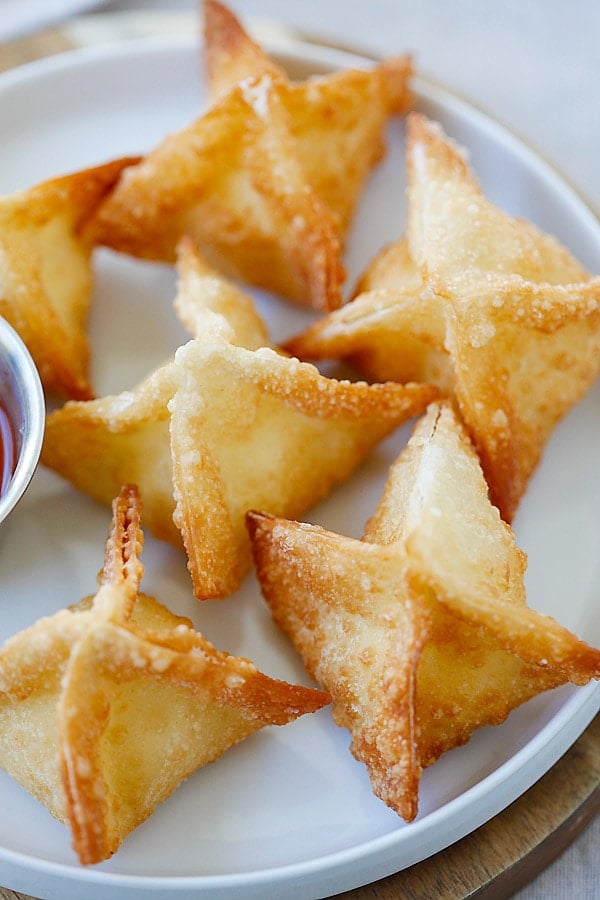 Chicken Wontons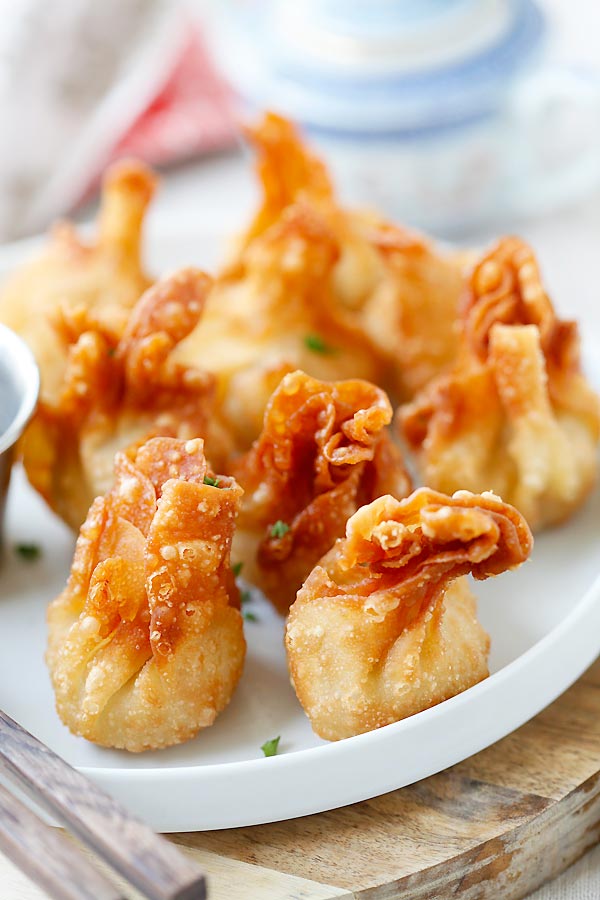 Onion Scallion Beef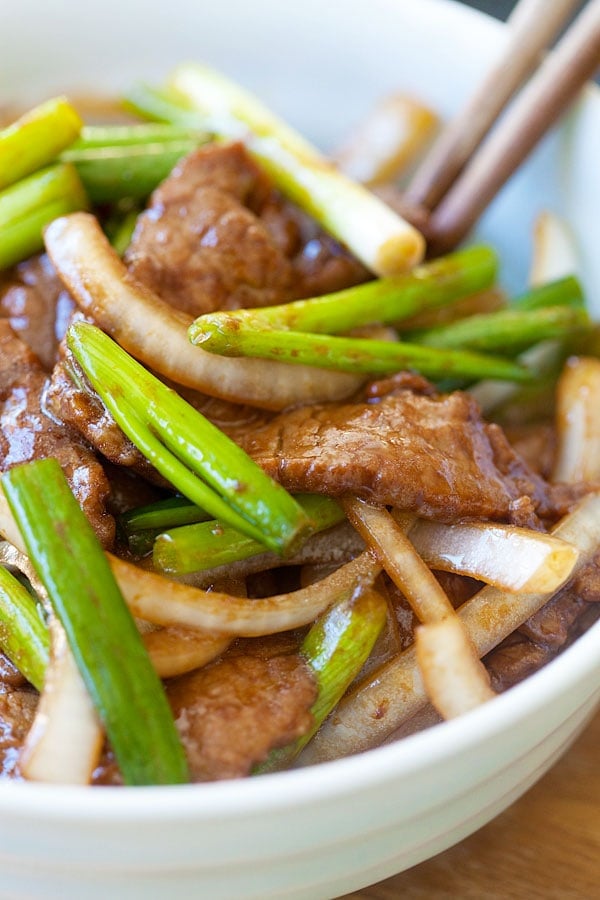 Thai Chicken Sate with Peanut Sauce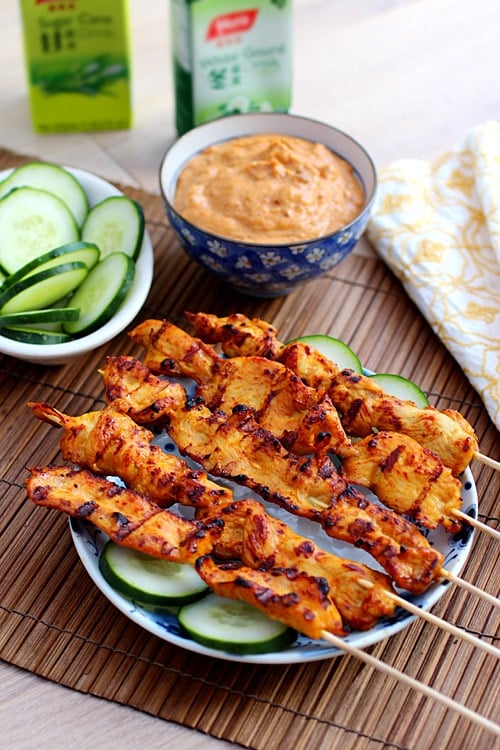 Thai Peanut Sauce