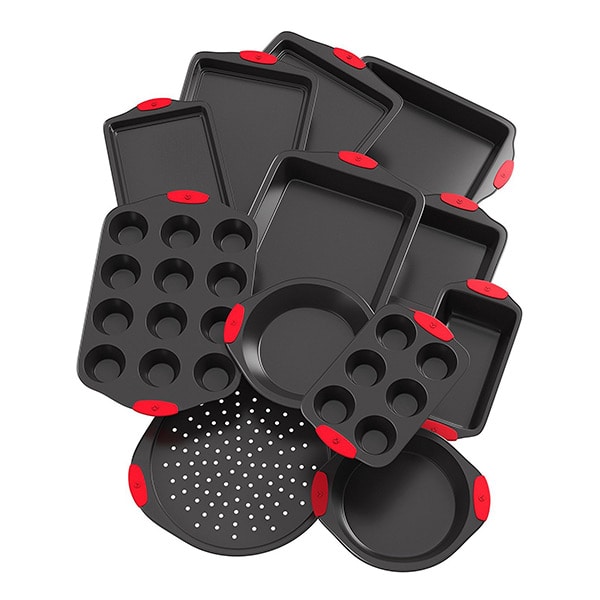 UPDATE: The winner is Irina Stiles.
I am partnering with my friends at Vremi® to giveaway a Vremi® Disco Baking Inferno Sr. Set, MSRP: $65.00, US only.
Check out Vremi Secret Facebook Group for exclusive deals, free giveaways, and products!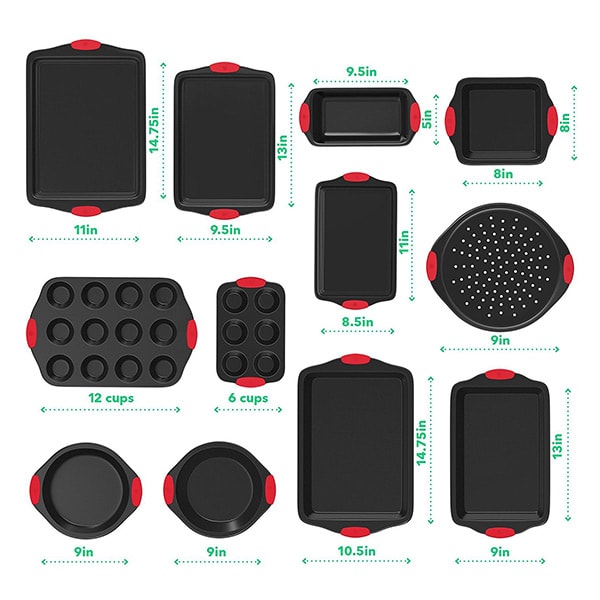 Vremi® Disco Baking Inferno Sr. Set
It's time to bake your groove thang with the Vremi 12 Piece Disco Baking Inferno Set. Whether you like your crusts crispy or your bread fluffy, you've got the goods to take you there. This bakeware set offers a variety of sizes and styles of baking pans and sheets, each made from heavy duty nonstick carbon steel. It's time to turn up the heat and get down with your bad baking self.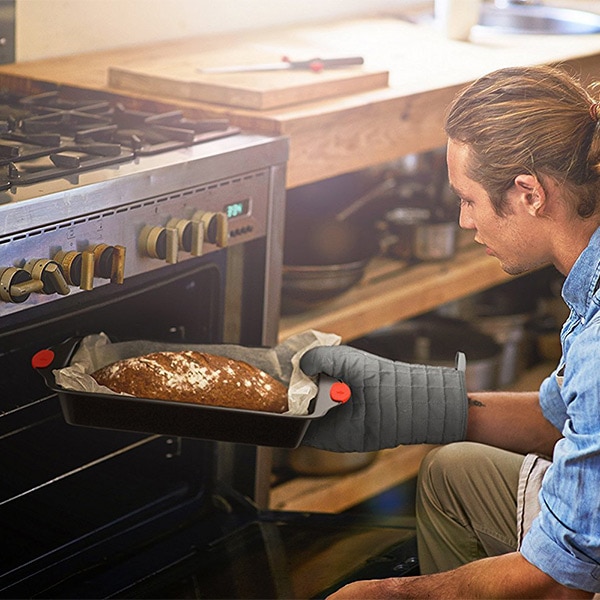 Vremi 12 Piece Disco Baking Inferno Set Details:
1 Standard 6 Cup Muffin Pan
1 Standard 12 Cup Muffin Pan
1 Pizza Crisper – 9 in (dia)
1 Cake Pan – 9 (dia) x 1.5 in
1 Pie Pan – 9 (dia) x 1 in
1 Square Baking Pan – 8 x 8 x 2 in
1 Loaf Pan – 9.5 x 5 x 2.5 in
1 Small Roasting Pan – 13 x 9 x 2 in
1 Large Roasting Pan – 14.75 x 10.5 x 2 in
1 Small Baking Sheet – 11 x 8.5 in
1 Medium Baking Sheet – 13 x 9.5 in
1 Large Baking Sheet – 14.75 x 11 in
Nonstick PTFE & PFOA free carbon steel body
Red silicone handles
Oven safe up to 450˚F (for oven use only, no broiler)
Hand wash only with mild detergent and warm water
Avoid soaking overnight
Do NOT put in dishwasher
Do NOT use with metal utensils or sharp blades
Always allow pans to cool prior to cleaning
Always use protective oven mitts when handling hot bakeware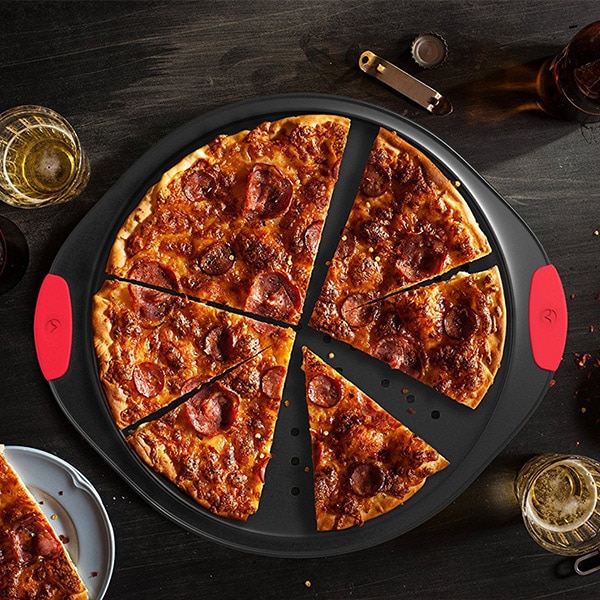 GIVE US SOME LOVE!
Like Rasa Malaysia on Facebook. (Click on the Like button below.)