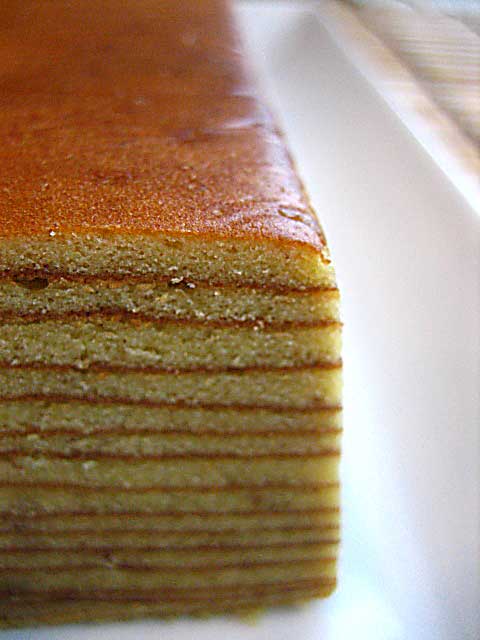 After an exhausting 26-hour Penang-Singapore-Taipei-Los Angeles journey (layovers included) and then another hour to drive south from Los Angeles International Airport, I finally made it back to my place (specifically my pillow) in Irvine, California. Sleep-deprived and physically-drained, I hit the bed and passed out slept for the next 12 hours.
Waking up in my place in suburbia, I immediately felt the absence of Penang's early morning chaos, energy and, of course, noise. This is hermetically-sealed Orange County after all. Drive everywhere in your SUV Orange County. Nearest corporate supermarket 3 miles away Orange County. No way I could just walk to the local coffee shop or roadside stall to buy breakfast today.
But all was not left behind. Walking out to the kitchen I could smell the tempting aroma of a Malaysian layer cake sitting on the counter top. If you have ever had Malaysian layer cake before, you know how it can fill the air with an unmistakable sweetness…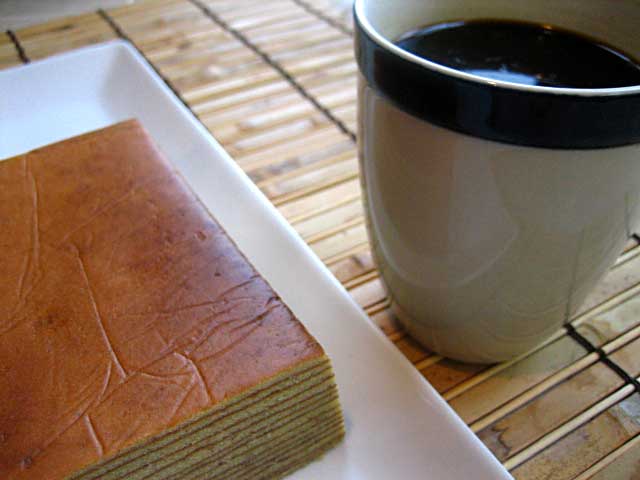 Airplanes and cars are not the only way to travel. One bite and a quick sip of Malaysian Kopi-O (dark coffee) instantly transported me thousands of miles, and for a few minutes I found myself back home again.
The best layer cake and coffee powder can be found at:
Ling Home Made Cakes
11-A, Jalan Baba Ahmad,
Tanjung Bungah,
11200 Penang
Tel: (6)04-899-5655
Mobile Phone: (6) 016-420-9921
Ling's layer cake is made-to-order. Please call at least 24 hours in advance.
Kim Guan Coffee Powder
53, Lorong Stewart,
10200 Penang
Tel: (6)04-263-9266