- If the sauce to thick, add a small amount of water.
- Always try the sauce before remove from the heat, so you can add salt or coconut sugar to match your tastebuds.
- Serve gado-gado sauce while it is still warm. Warm up the sauce if it is cold.
- If you still have leftover sauce, keep it in a jar and refrigerate/freeze. You may use for other dipping purposes.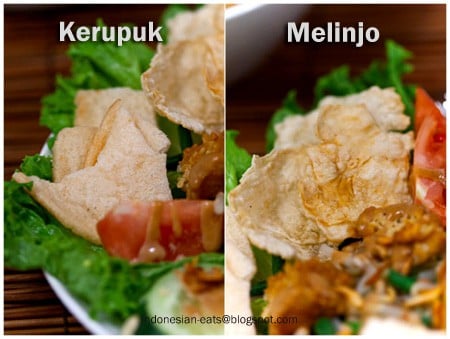 Glossary:
Emping Melinjo: Melinjo or padi oats crackers
Lontong: Rice cake with log shape
Kerupuk/krupuk Udang: shrimp crackers
Tempe/Tempeh: Indonesian fermented soy bean cake
Terasi/Trassi: dried shrimp paste