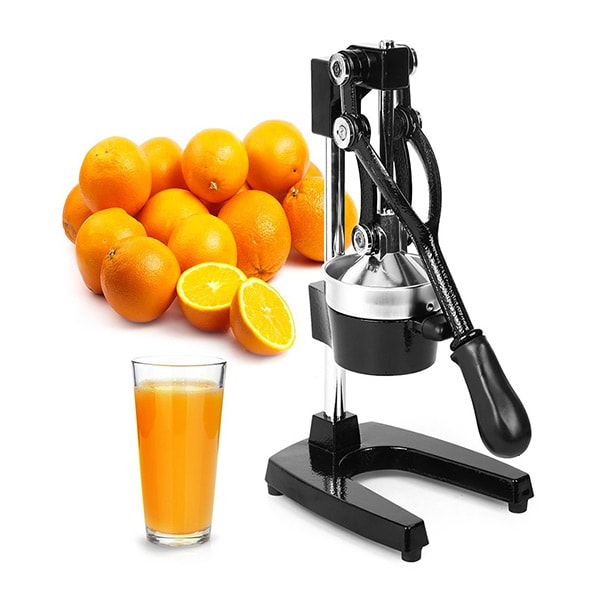 I am sponsoring and doing a giveaway of Zulay Kitchen Professional Citrus Juicer, with MSRP: $69.99, US only.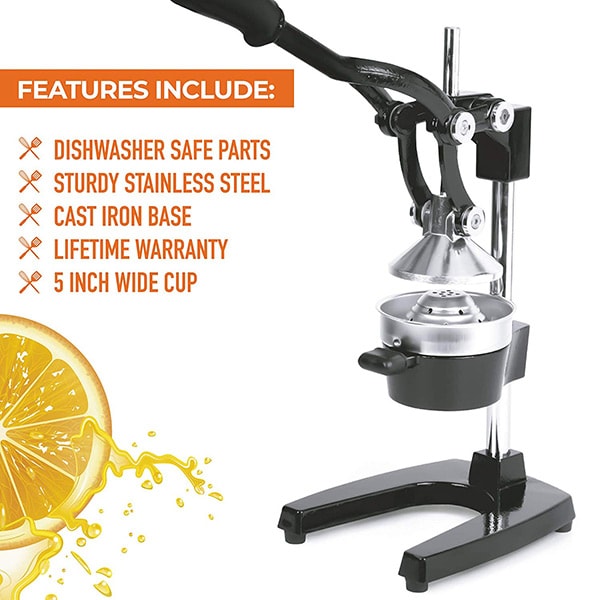 Zulay Kitchen Professional Citrus Juicer
Get delicious, healthy juices for you and your family with half the work of other juicers. The citrus juicer gets every last drop out of lemons, limes, oranges and other fruits and vegetables.
Relieves your hands from the strain of squeezing citrus fruits manually. Keeps seeds and pulp out of your cup without a separate strainer.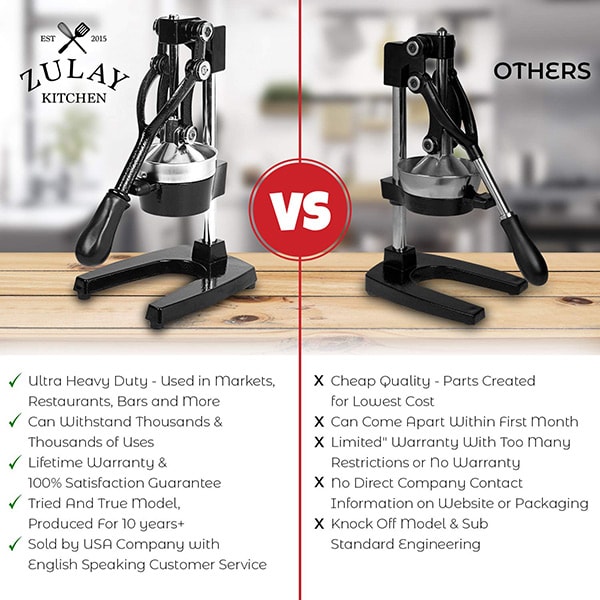 EXTRACTS THE MOST JUICE POSSIBLE Professional quality most efficient juicer squeezer. Gets the maximum amount of juice from oranges, lemons, limes, grapefruits and other fruit, with no seeds. Just pull the comfortable firm grip handle down for the fastest and easiest citrus juicing while your hands stay clean.
COMMERCIAL GRADE HAND PRESS EXTRACTOR Made of durable, heavy duty cast iron with ergonomic design. The citrus juicer uses leverage and gravity to get the job done with little effort. Lever action practically does the work for you. Powerful and safe crusher capabilities. Crush and squeeze a variety of small fruits and veggies in the comfort of your kitchen.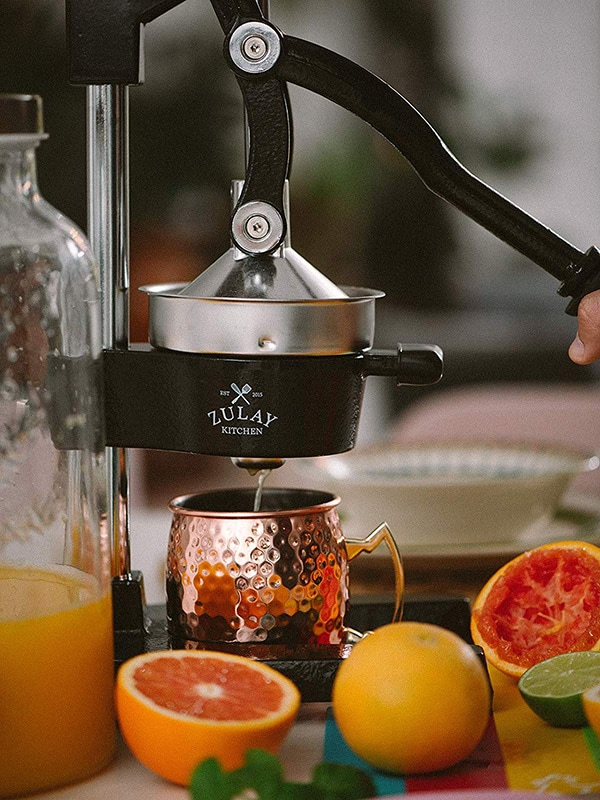 MORE FRUITS TO ENJOY THAN YOUR HANDHELD JUICER The 5″ (5 inch) diameter cup allows it to be used with various types and sizes of fruit, it can handle most of the largest grapefruit. Easier than hand held jucers such as Mexican elbows. You and your family will love the healthy and nutritious juices you can get from apples, pineapple, pomegranates, Meyer lemons, Key limes, limequats, Mexican limes, Eureka or Lisbon lemons, Rangpur or Tahiti citrus limes, from Florida, California or abroad.
EASY CLEAN Wipes clean in seconds, focus more time on juicing than clean up. Featuring stainless steel strainer cup / detachable parts that are dishwasher safe. Exprimidor / esprimidor manuel de jugos, naranjas y limones mejor que exprimidor electrico.
SAFE AND STABLE Heavy cast iron citrus juicer with built with rubber feet stays firmly in place to help reduce sliding around, tipping and falling.
Eligibility: United States only. No purchase necessary and subject to this official giveaway rules.
Closing Date: June 9, 11:59 pm PST. Winner will be randomly selected and contacted via email on June 10, 2019.
To enter, please follow the steps below.
Step 1
Follow Rasa Malaysia (@rasamalaysia) on Instagram. (Click on the Instagram button below and click "Follow." If you don't have Instagram, skip this step.)

Step 2
Follow All Rasa Malaysia Boards on Pinterest. (Click on the Pinterest button below and click "Follow All." If you don't have Pinterest, skip this step.)

Step 3
Fill in the form below. You can enter to win every day.
BE SURE TO ENTER EVERYDAY! ONE ENTRY PER DAY STRICTLY ENFORCED. By entering into this contest, you are automatically subscribed to Rasa Malaysia newsletter for new giveaways, recipes, and more. If you don't want to receive the newsletter, you may unsubscribe it.
GIVE US SOME LOVE!
Like Rasa Malaysia on Facebook. (Click on the Like button below.)
You will be redirected to the "Thank You" page if your entry is successfully submitted. Enter to win by using the form below!
Latest Giveaways: Enter to Win