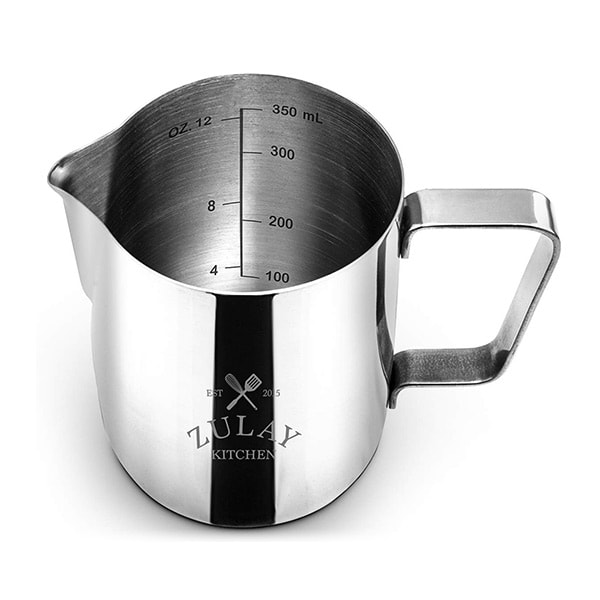 I am partnering with my friends at Zulay Kitchen to giveaway a Zulay Kitchen Stainless Steel 12oz Frothing Pitcher, MSRP: $12.99, US only.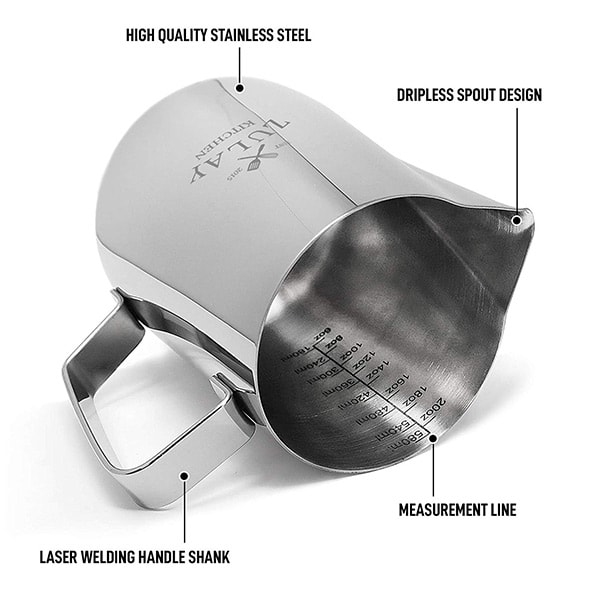 Zulay Kitchen Stainless Steel 12oz Frothing Pitcher
Your cappuccino, latte, chai, hot chocolate, and macchiato deserve the very best milk frother pitcher and even tamper! Best cappuccino and espresso machine accessories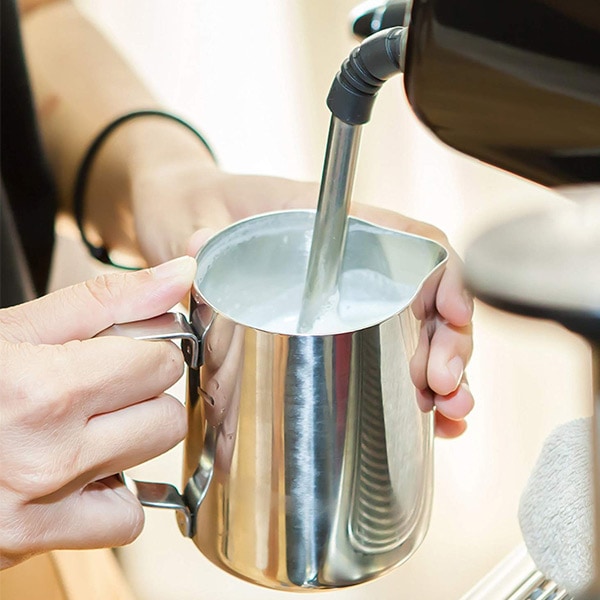 This frothing pitcher has been made with the highest quality materials so it will last. You can use it to make frothy milk from the convenience of your own home. Impress your guests!
With easy-to-read measurement etchings on the inside, you get the right amount of milk for the perfect froth. Makes a great measuring cup milk jug for cooking as well, with markings in ounces (such as 4 oz, 8oz) and milliliters (mL).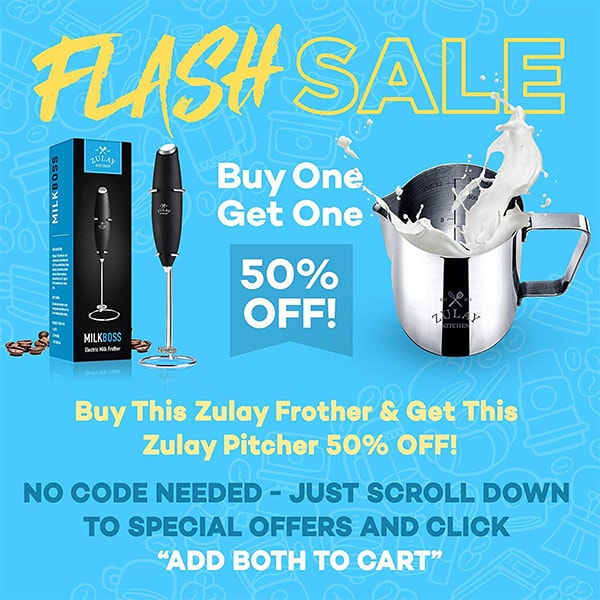 This pitcher will become one of your favorite metal kitchen tools. The design is sleek and the stainless steel design looks great in any kitchen.
Easy to use! You put your electric milk frother or steamer inside the pitcher about half way down and plunge it up and down several times until you have the milk as frothy and foamy as you wish. Pour it into your cup of coffee like a barista and there you go.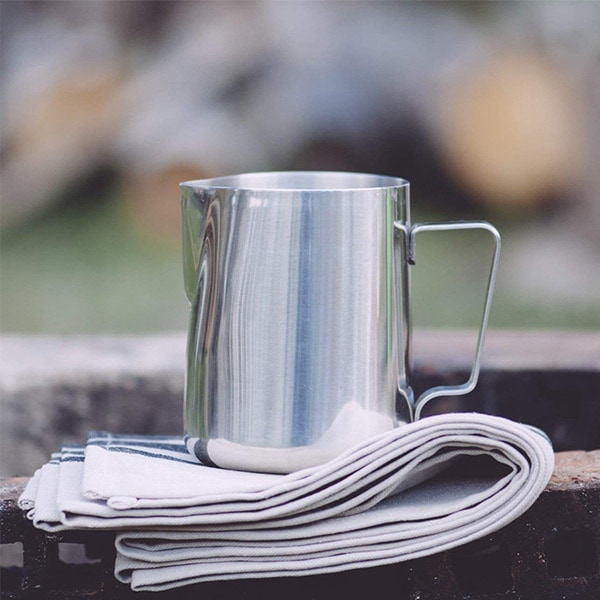 GET CREAMY FROTHY MILK IN NO TIME – You can use it for frothing milk, measuring other liquids or for serving cream or other beverages to your guests. If you want that creamy latte, hot coco or cappuccino with the foam on top this is the milk frothing pitcher for you. The ergonomic design makes it possible for anyone to use.
EASY TO READ MARKINGS INSIDE CUP – Measurements inside the rim make it easy to measure liquids. The food grade metal Stainless Steel coffee pitcher is also rust proof, so you can read the markings for years to come, guaranteed. The handle makes it easy to maneuver the pitcher around when frothing milk.
IMPROVE YOUR BARISTA SKILLS – Become a better coffee maker with the help of our milk frother handheld pitcher. Best cappuccino accessories. Featuring a narrow spout that is perfect for pouring and for making cappucino art and latte art. Use it as a milk warmer for heated / steamed milk or as a serving pot for cold milk. A perfect alternative for those who can't stand the stovetop varieties!
EASY TO CLEAN & DISHWASHER SAFE – Cleans in seconds! Just run it under hot water with a a little soap or put it in the dishwasher. You will see it's 100% clean. Consider buying multiple sets for friends, for travel and more! Whether you spell it capachino, capucinno or any other way, we know that our frothing cup will make it easier for you to create that delicious elixir!
LIFETIME WARRANTY AND 100% MONEY BACK GUARANTEE – We are sure you will love your new milk frothing pitcher. If you're not 100% satisfied don't hesitate to contact us. As a small family owned business we care that every single one of our customers are happy and are always looking to do better. You have nothing to lose go ahead and get your milk frothing pitcher today!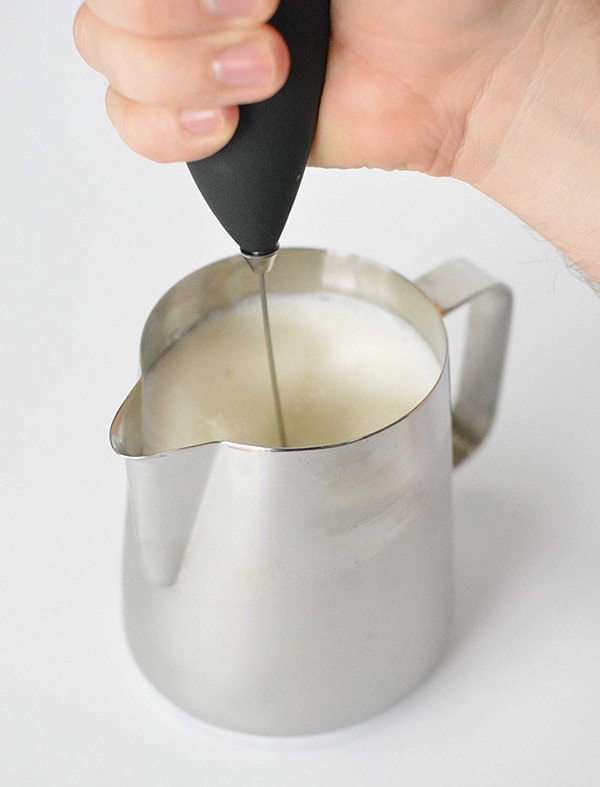 Stainless steel
Measurements permanently etched on the inside
Perfect size coffee pitcher (12oz, 350ml)
Perfect shape for pouring beautiful designs for cappucino art and latte art.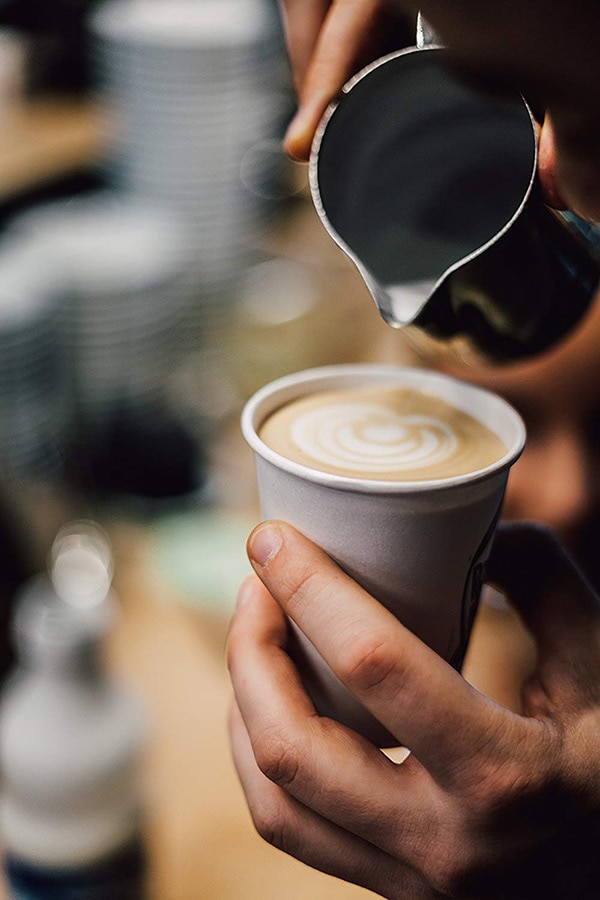 Eligibility: United States only. No purchase necessary and subject to this official giveaway rules.
Closing Date: July 14, 11:59 pm PST. Winner will be randomly selected and contacted via email on July 15, 2019.
To enter, please follow the steps below.
Step 1
Follow Rasa Malaysia (@rasamalaysia) on Instagram. (Click on the Instagram button below and click "Follow." If you don't have Instagram, skip this step.)


Step 2
Follow All Rasa Malaysia Boards on Pinterest. (Click on the Pinterest button below and click "Follow All." If you don't have Pinterest, skip this step.)


Step 3
Fill in the form below. You can enter to win every day.
BE SURE TO ENTER EVERYDAY! ONE ENTRY PER DAY STRICTLY ENFORCED. By entering into this contest, you are automatically subscribed to Rasa Malaysia newsletter for new giveaways, recipes, and more. If you don't want to receive the newsletter, you may unsubscribe it.
GIVE US SOME LOVE!
Like Rasa Malaysia on Facebook. (Click on the Like button below.)
You will be redirected to the "Thank You" page if your entry is successfully submitted. Enter to win by using the form below!