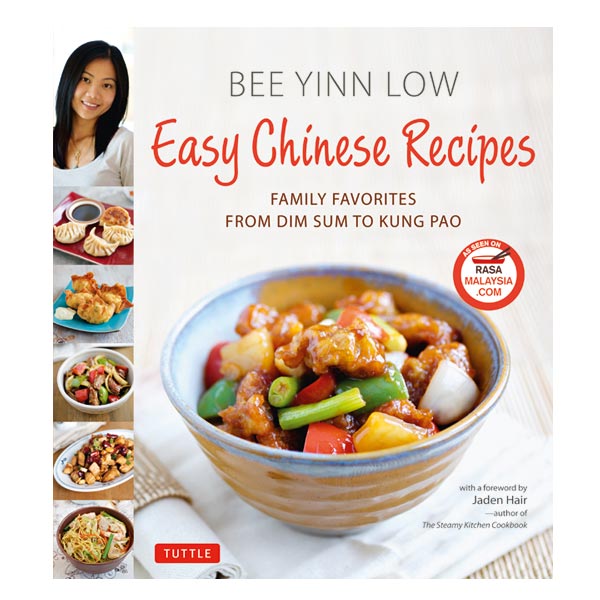 The Official Cookbook
In Easy Chinese Recipes, Bee shares her passion and expertise in Chinese cooking.
Favorite Chinese recipes include:
Crispy Shrimp Dumplings
Kung Pao Chicken
Sweet-and-Sour Pork
And much more…
View on Amazon
The book is a compilation of 80+ easy Chinese recipes: popular Chinese take-outs in the United States, classic Chinatown dishes, restaurant-style recipes, and family favorites. Every recipe is graced with a color photo and many of them have step-by-step picture guide. Most importantly, all recipes are super easy, authentic, and deliver amazingly delicious results. Easy Chinese Recipes is a cookbook that you want to have in your kitchen—it's filled with everyday recipes that you can refer to on a daily basis.
Sneak Peak: Included Recipe Examples
Salt and Pepper Squid
Appetizers
Crispy Shrimp Dumplings
Soups
West Lake Beef Soup
Dim Sum and Dumplings
Sichuan Twice-Cooked Pork
Beef and Prok
Clams with Ginger and Green Onions
Seafood
Chinese Broccoli with Oyster Sauce
Vegetables, Tofu and Eggs
Yangzhou Fried Rice
Noodles and Rice
Fresh Mango Pudding
Desserts and Drinks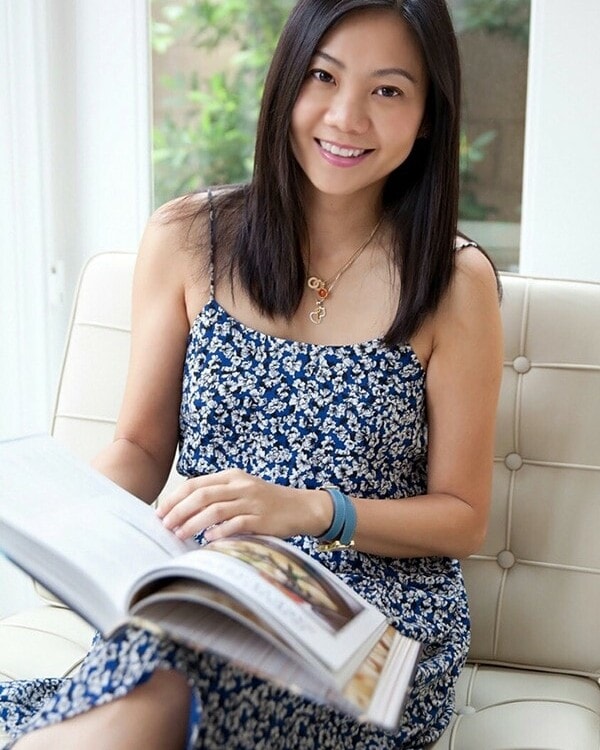 Meet the Author
Bee Yinn Low is a cookbook author and a recipe developer specializing in Asian cooking. Her work has earned her numerous accolades, including TV appearances, live cooking demos, radio interviews, and press mentions in the United States and Asia.
"It was a lot of hard work and dedication as I cooked, styled, photographed, and wrote the entire cookbook while I was pregnant."
Let's Dine Out Show, Oct 22, 2011: Live Interview
Kim and Don Culinary Confessions: Two Sessions Live Interviews
Halo Halo with Kat Iniba, LA18 TV: Cooking Segments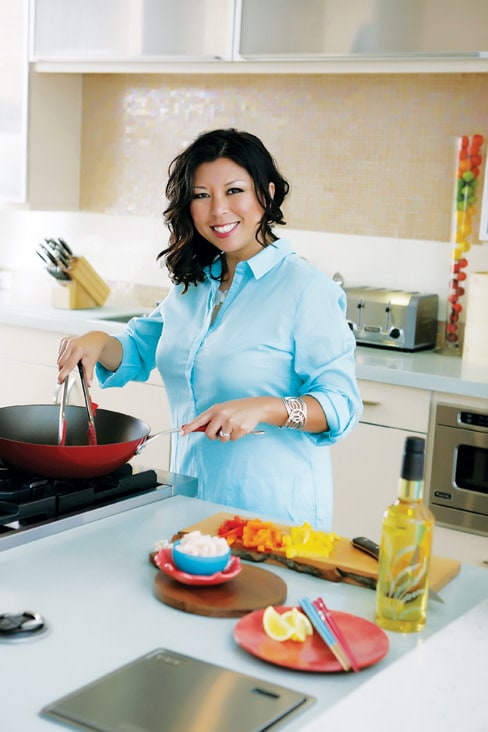 Jaden Hair, author of The Steamy Kitchen Cookbook
"I'm extremely thrilled that you're holding this cookbook, because that means you'll be discovering the secrets to authentic Chinese home cooking."
Where can I buy "Easy Chinese Recipes" online?
In which stores can I find the book in Malaysia, Singapore, Indonesia, Thailand, Philippines, China, Hong Kong, India, Sri Lanka, or Mauritius?
Malaysia
Kinokuniya (KL), MPH, Popular, Borders, Times.

Singapore
Kinokuniya, Times Newslink, Hudson News, Times, Harris Book Company, Prologue, MPH, and Popular.

Indonesia
Kinokuniya and Periplus bookstores

Thailand
Kinokuniya and Asia Books, Bangkok

Philippines
Fully Booked and its online store

China
Shanghai Book Traders, Shanghai Garden Books, Shanghai City of Books, Shanghai Foreign Languages Bookstore, Beijing Foreign Languages Bookstore, Airport Media.

Hong Kong
Dymocks, Relay airport shops, Commercial Press, Swindon Book

India
Om Books, Great India Place Mall

Sri Lanka
Yapa Bookshop

Mauritius
Bookcourt
I can't find "Easy Chinese Recipes", can you help me?
Yes, you can contact me and I will help you locate it!