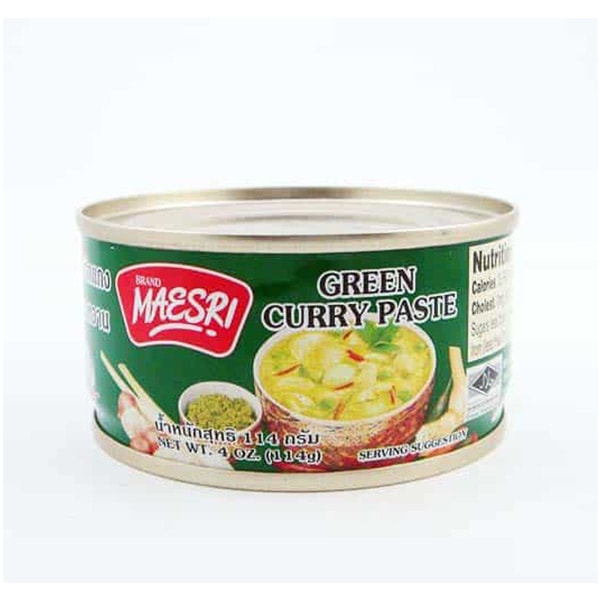 Green curry paste is used to make Thai green curry.
It's made of fresh green chilies, garlic, shallots, lemongrass, kaffir lime leaves, galanga and spices such as coriander seeds, cumin, cardamon, etc.).
They come in plastic tubs, a small can, or in a glass bottle.
I use Maesri Green Curry Paste.