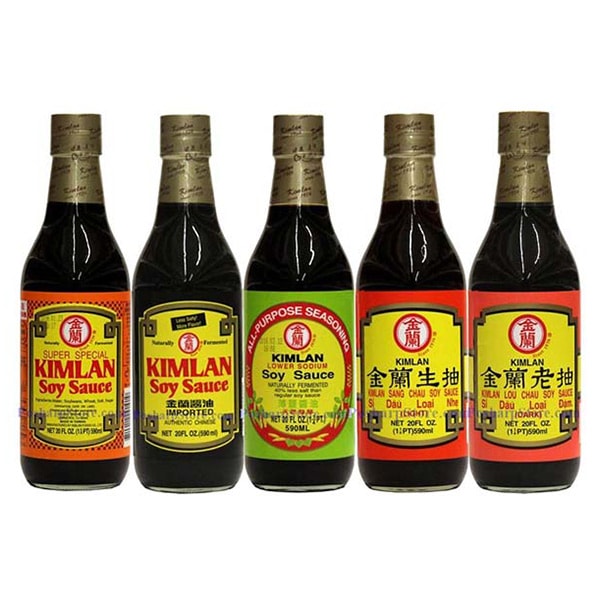 Soy sauce is a staple condiment and flavoring sauce used in all most Asian cooking. Made of fermented soy beans, salt, and water, there are various grades, brands, and country of origins for soy sauce. I love soy sauce made in Taiwan as the taste is just right and can be used for all sorts of Asian recipes.
In my recipes, soy sauce means light soy sauce, or sometimes label as regular soy sauce. I always buy Kimlan Light Soy sauce which is made in Taiwan. You can also buy these brands: Pearl River Bridge, Kikoman or San-J soy sauce (label as shoyu, which means soy sauce in Japanese).
Please take note that Kikoman and San-J are both Japanese soy sauce, which tastes different from Chinese soy sauce. If I make Chinese food, I always use Chinese soy sauce. If I make Japanese food, I would use Japanese brands.